Nutty tasting manchego cheese gets tossed with zesty marinated olives for tapas or an appetizer that is unique and delicious!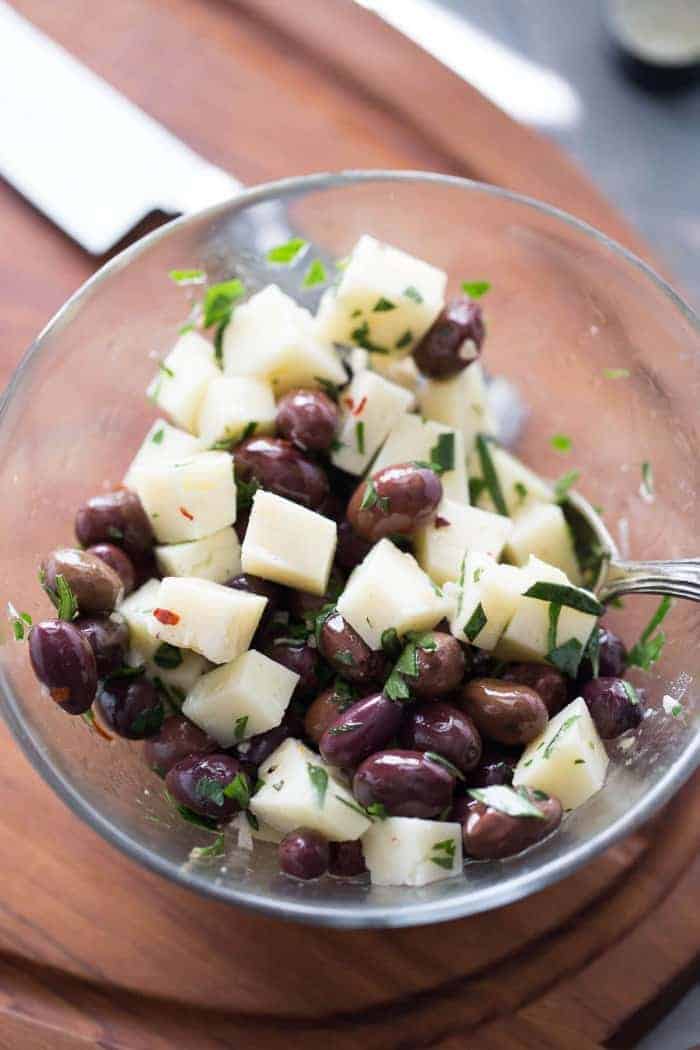 I have always had a thing for olives. I vividly remember being a kid and shoving Kalamata olives into my mouth, all the while announcing, "here goes my appetite." I really cannot recall while I felt the need to say that exactly. Did I think olives would curb my appetite or encourage it? I'm sure it had something to do with my mom; she was always saying weird things like that. Olives were such a huge part of our lives. Olives, along with feta cheese and homemade bread were ever present during mealtimes.
On my one trip to Greece, my favorite lunch was after a visit to the market where we picked up fresh loaves bread, fresh feta, olives and a variety of salamis. I could have eaten like that for days. It's weird to say this, but it seems I have some happy memories of olives.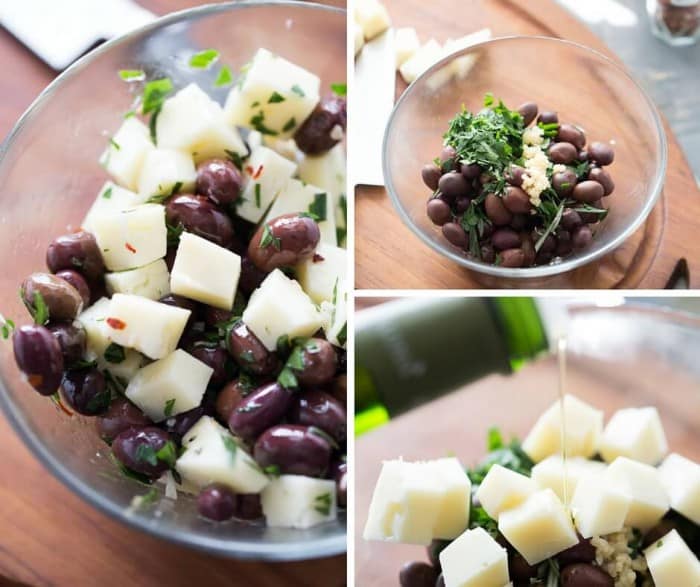 Manchego Cheese and Olives
When Kroger asked me to come up with a recipe for their Taste of Spain, I knew it had to involve olives. I may be Greek, but I'm an equal opportunity olive lover. Spanish olives are just as delicious in my opinion! For this tapas dish, I combined briny and tangy Spanish olives, smooth Manchego cheese, fresh rosemary, garlic, spices, vinegar and Spanish olive oil.   The flavor is incredible! The boldly flavored olives work nicely with the Spanish hard cheese that is rich and nutty tasting. The fresh rosemary pops against the salty olives and the garlic. Red pepper flakes add heat that is soothed by the luxurious Spanish olive oil. Serve this manchego cheese and olive appetizer alongside a light meal or with crusty bread as an appetizer. These marinated olives are sure to command lots of attention.
I don't care what I meant as I kid; I know that these marinated olives encourage my appetite; as in I could eat them all!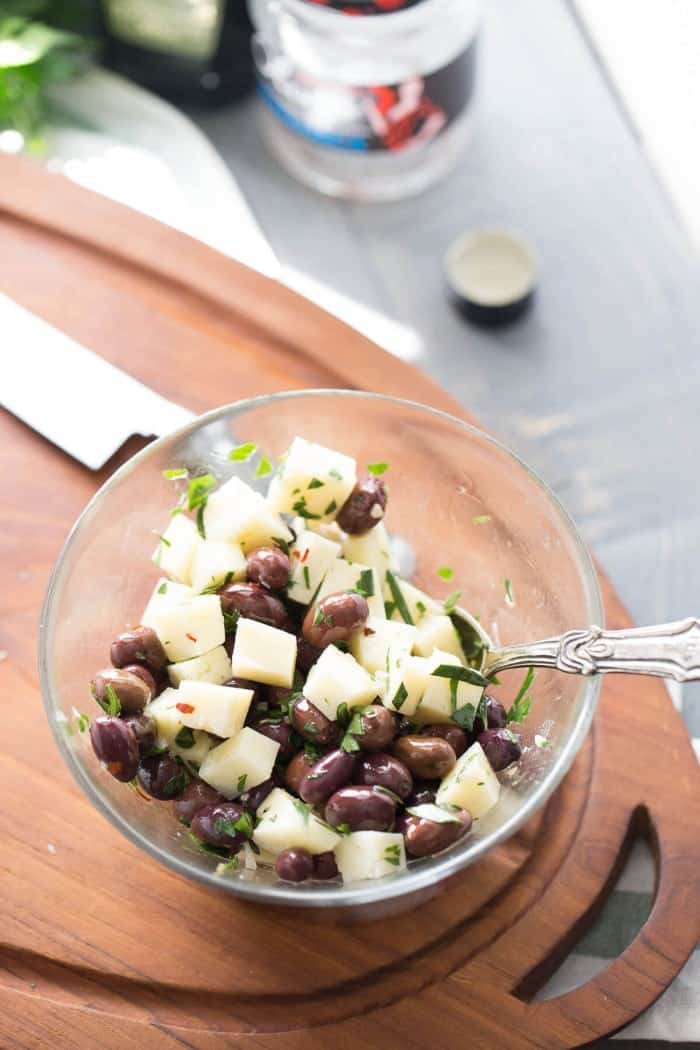 Manchego Cheese in Marinated Olives
Ingredients
1 8

oz jar Spanish black olives, drained

6

oz Manchego cheese, cubed

2

cloves minced garlic

1

teaspoon fresh rosemary, chopped

1

tablespoon chopped cilantro

1/2

teaspoon crushed red pepper flakes

2

teaspoon white wine vinegar

3

tablespoons olive oil
Instructions
Combine olives, cheese, garlic and rosemary in a bowl. Add in cilantro, pepper flakes, vinegar and olive oil, stirring to coat. Refrigerate until ready to serve.
*This recipe was made from products from my local Kroger store.