Forget what you knew about bologna sandwiches, this is a modern take on the "fried" bologna sandwich!  Bologna is lightly pan fried and and topped with a super simple beer cheese and jalapenos!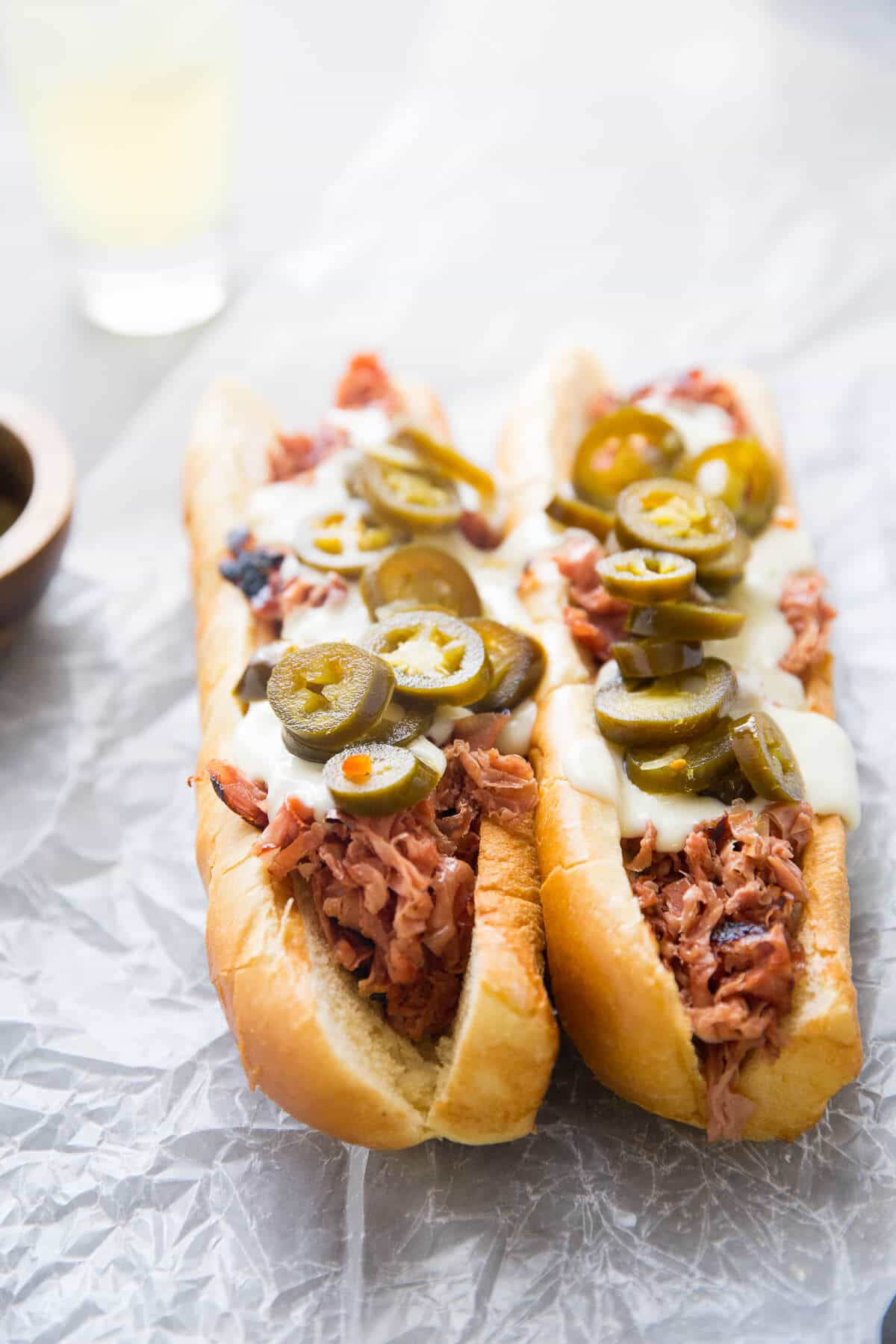 I have lived in Ohio my whole life and I've only attended the state fair. I went when I was young,  but I do not remember anything about that trip, except for having a vague recollection of enjoying myself.  Nevertheless, the state fair has a certain amount of nostalgic appeal to me.   It makes me think of books like Charlotte's Web where the fair was a big deal.  It was something to look forward to, it was an event.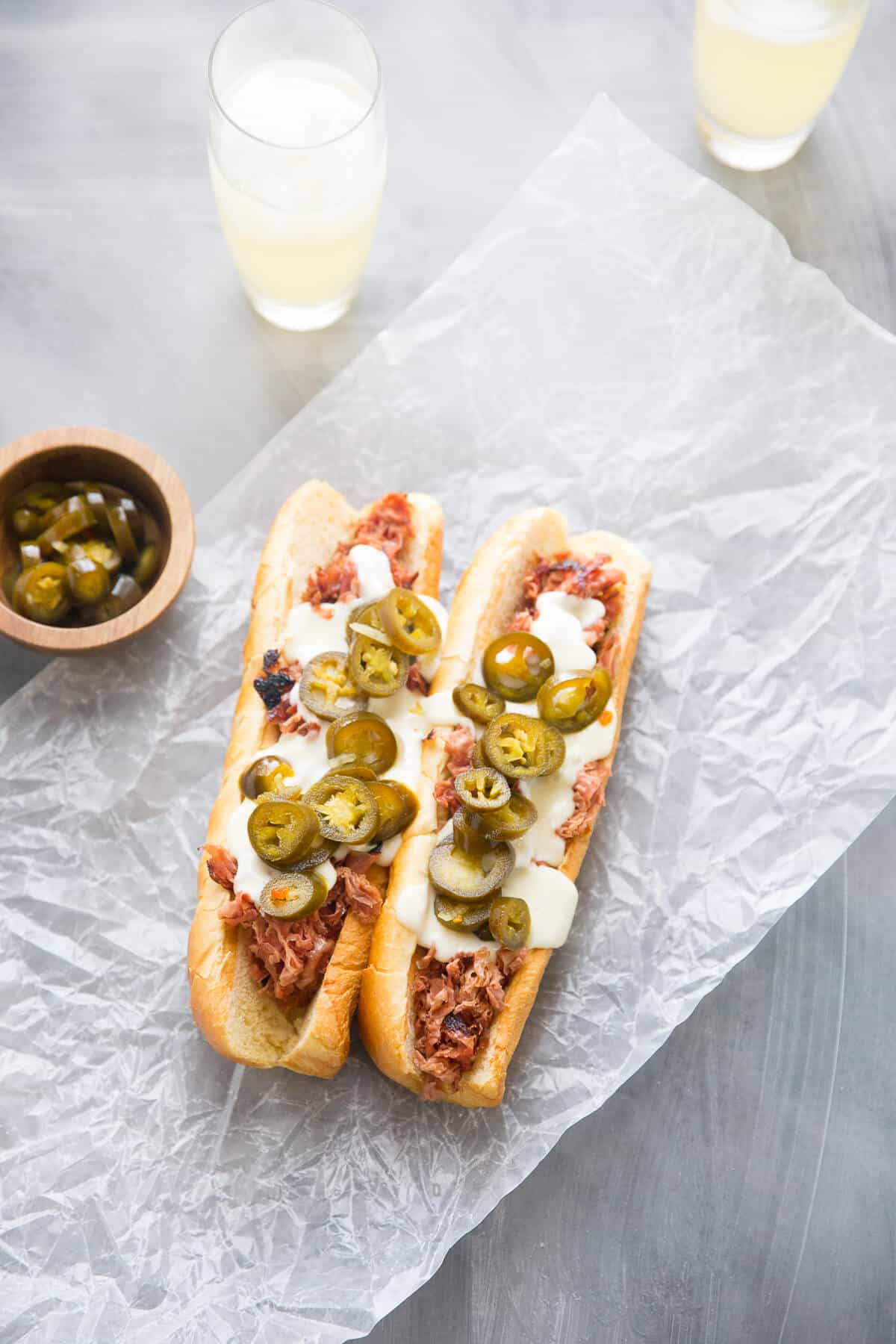 My family and I just returned from the Ohio State Fair and we are already planning our trip for next year.   What I love about the fair is all the Americana that hits you right away.  The sites and smells are exactly what you expect when you come to the state fair.  The travelling musicians give an old-time feel with the big tuba and their pinstriped shirts.  The food is plentiful, whether you want fried buckeyes (a must), a roast beef sundae, grilled corn or BBQ, the fair has it all!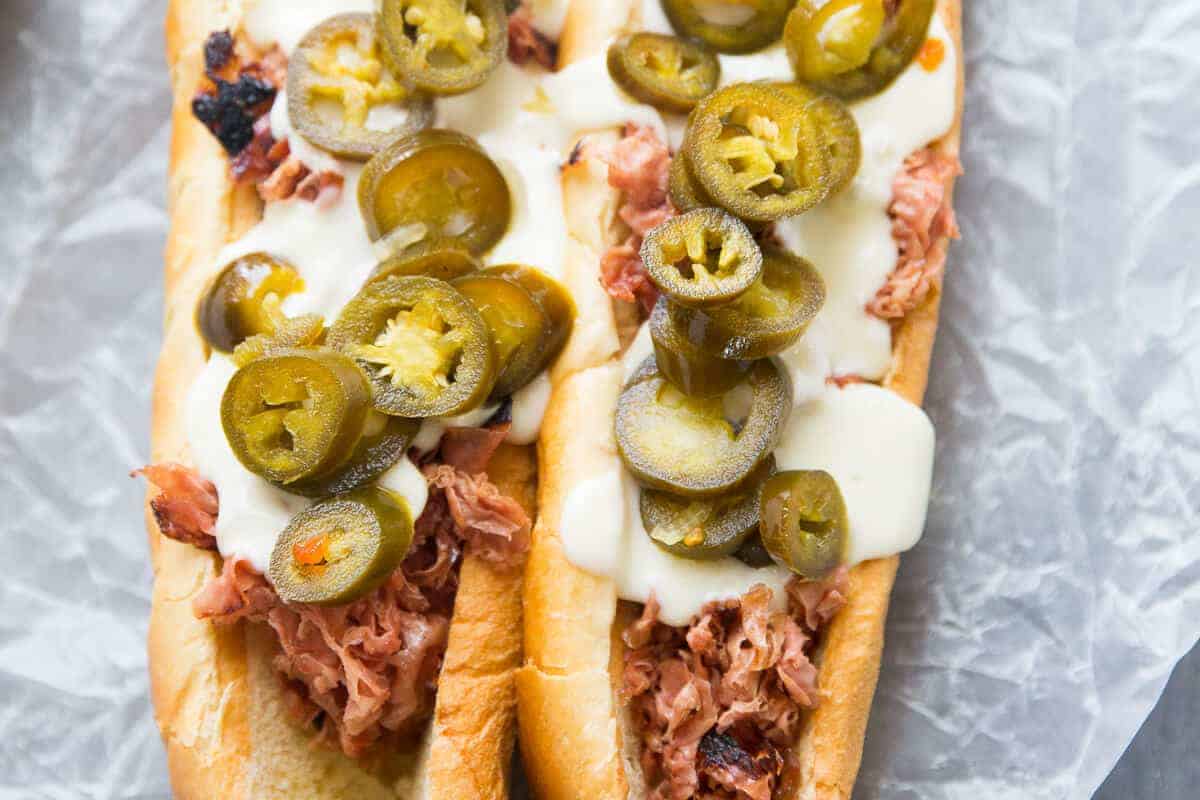 Butter statues,  the farm animal shows (catch the pig races for sure) and the livestock competitions remind you that agriculture  is the foundation of the fair, while the rides looming in the horizon and the roaming entertainment are pure family fun.  And lets not forget the retail therapy!  You love to shop? Do it at the fair!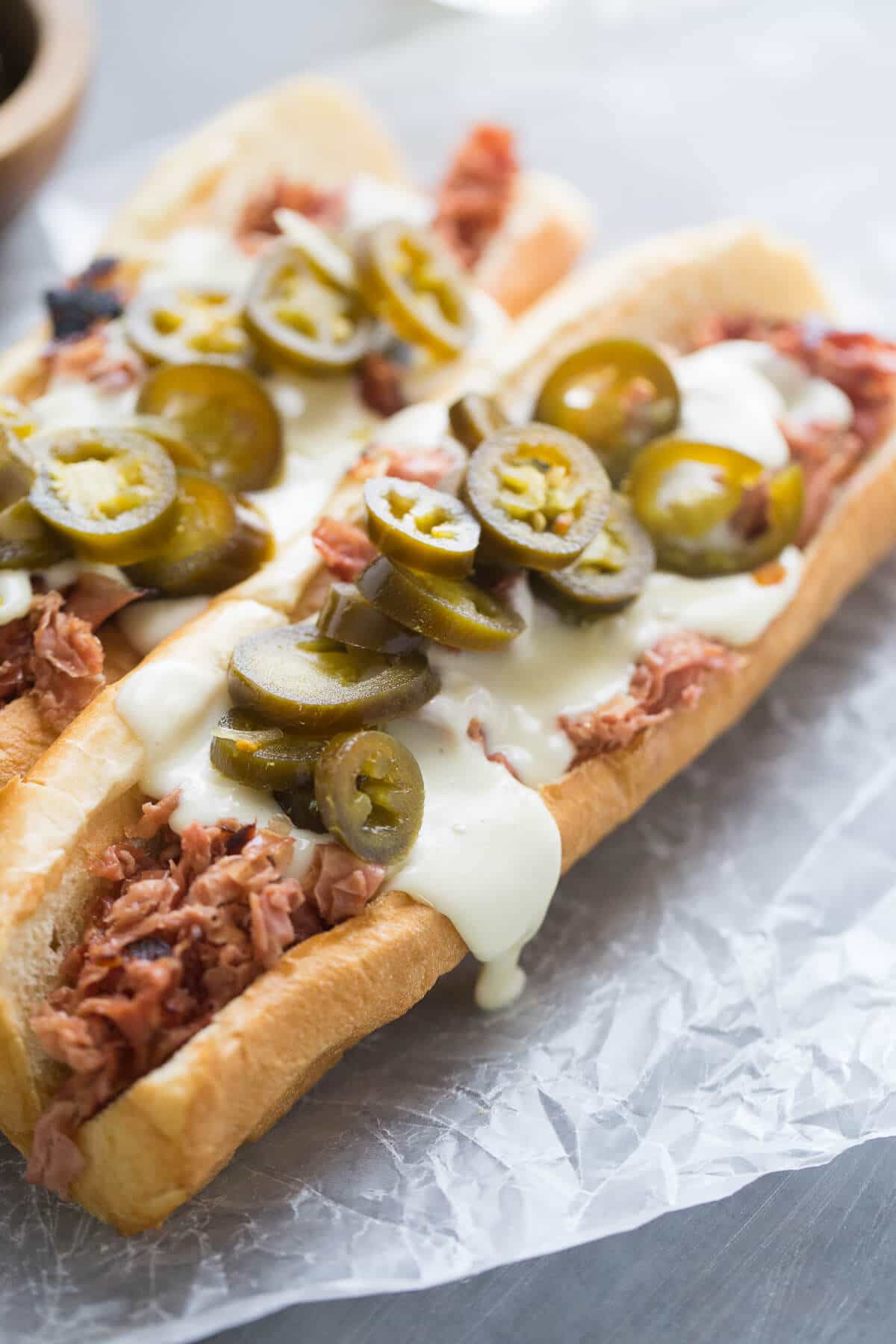 You cannot avoid social media, even at the fair.  Entertainers ask  to connect with you on Snapchat and food venders love sharing their facebook page, but you somehow get the feeling that you are completely removed from our modern distractions.  The fair brings all sorts of people together, it is a place to lay it all aside for one day and just have fun!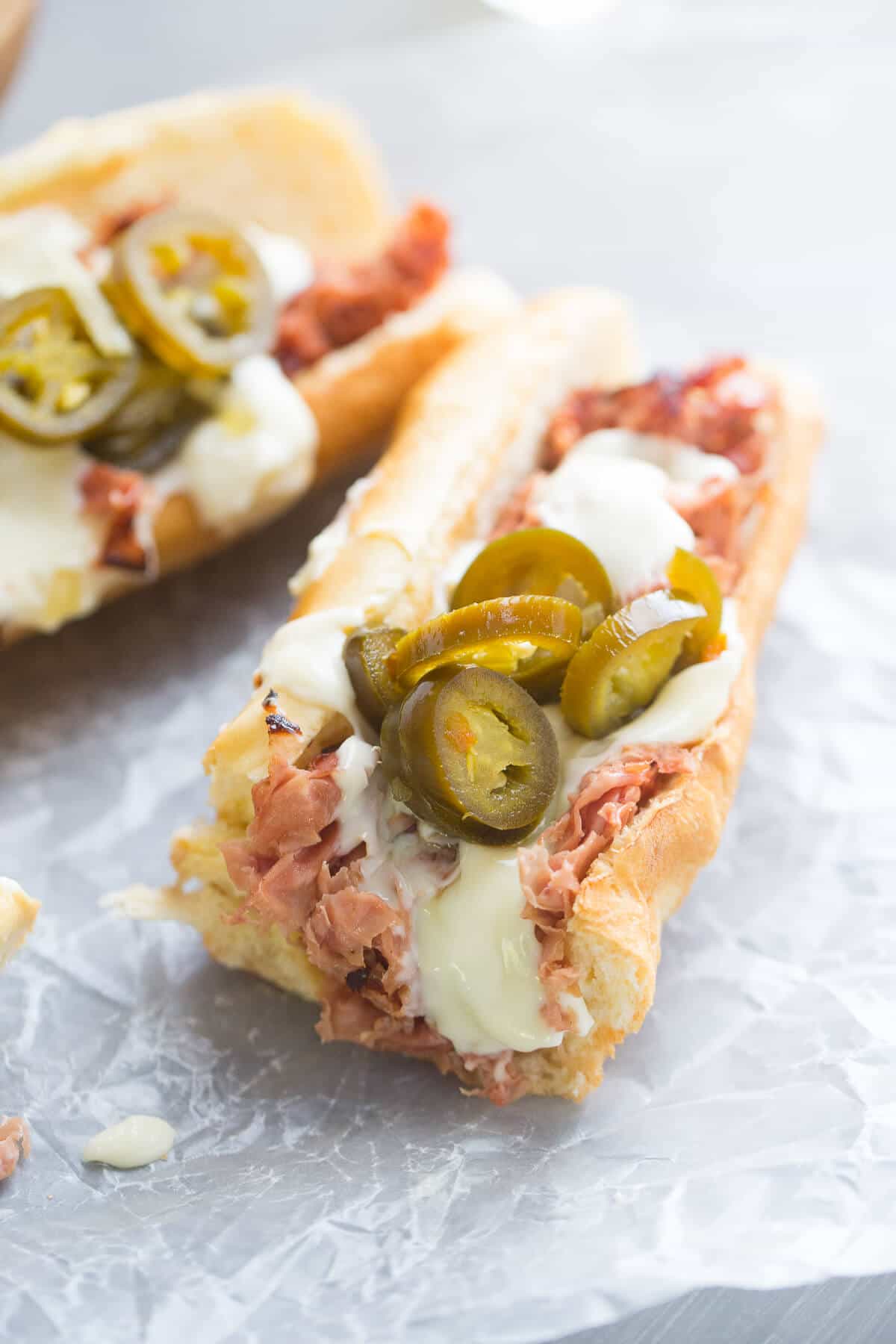 You don't go to the fair to eat a salad, you have to let your diet go and eat things you don't normally allow yourself to indulge in.  My tribute to fair food is this simple "fried" bologna sandwich.  Bologna was all the rage when I was growing up, but turkey has since taken it's place.  It is actually super flavorful and holds up to many toppings. Shaved bologna is lightly "fried" in a skillet then stuffed inside a brioche sandwich roll.  I made a quick cooking beer cheese and topped the sandwich with jalapenos.  Serve this sandwich with oven fried green tomatoes and sweet ginger peach lemonade! This sandwich is here to convince you to give that nostaligic sandwich another look.  Retro is in and it's delicious!
The Ohio State Fair only lasts until August August 6th!  Don't miss out!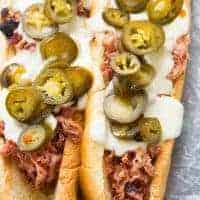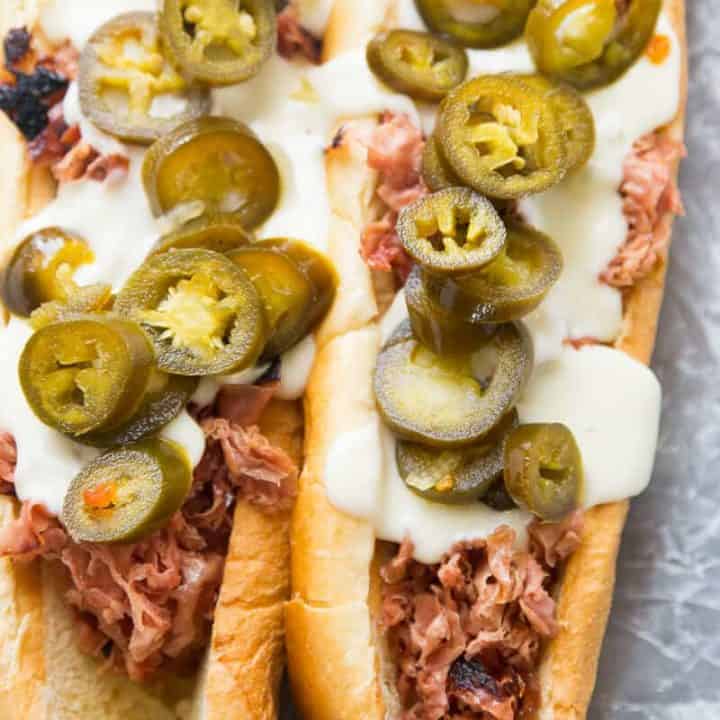 "Fried" Bologna Sandwich
Ingredients
3/4 lb shaved bologna
4 oz processed cheese, queso flavored, cubed
1 tablespoon milk
2 tablespoons beer
1/4 sliced, pickled jalapeños
2 brioche sub rolls
Instructions
Spray a large skillet with non-stick spray and heat over medium heat.  Add bologna and pan "fry" just until crispy.  Be sure to stir the bologna with tongs or a fork so that it doesn't stick to the pan and to ensure that each piece gets crispy.
Meanwhile, place cubed processed cheese and milk in a small saucepan over medium low heat.  Stir until mixture is smooth.  Whisk in the beer.
Divide the crispy bologna between the two rolls, drizzle with cheese and top with jalapenos.  Serve immediately.
Nutrition Information
Amount Per Serving
Calories

1144
Total Fat

81g
Saturated Fat

38g
Cholesterol

220mg
Sodium

2953mg
Fiber

1g
Sugar

12g
Protein

58g

SaveSave