A simple, homemade caesar salad crowns hot grilled Italian sausage!  The refreshing salad and the warm sausage make an unforgettable pair!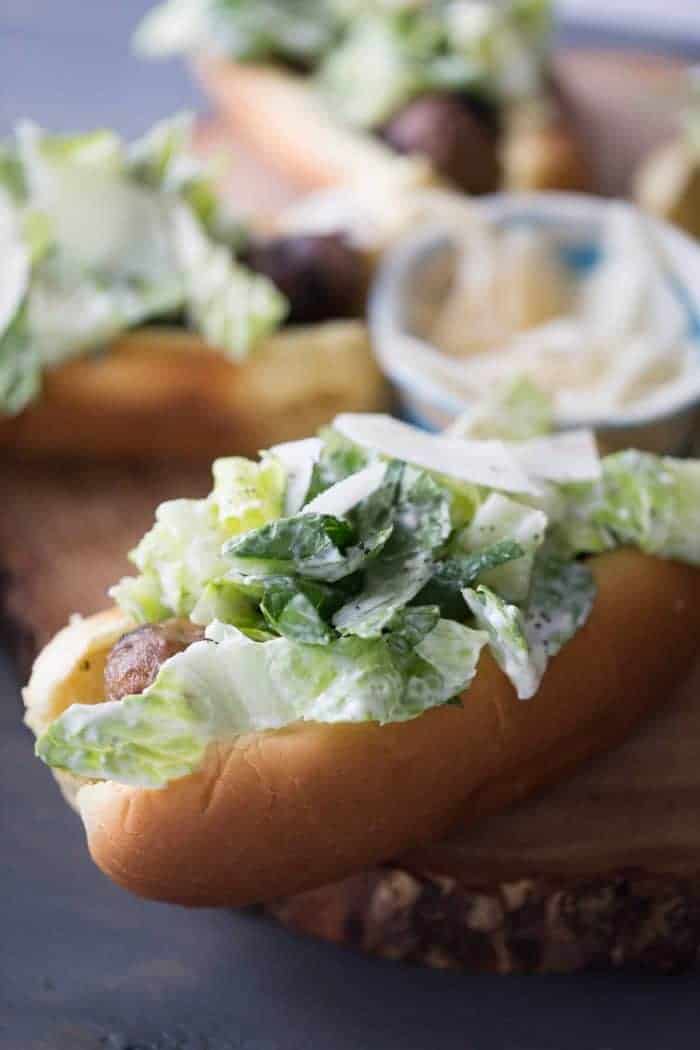 A few weeks ago my mom came over with two cans of sardines.  She pretended that she purchased those cans for my benefit.  She said something to the effect "since you like to cook, I bought you sardines."  The reality was that my mother has never been one to pass up a deal, so she purchased the two cans of sardines because they were deeply discounted.  She then ignored the fact that she had no idea what to do with them.  She didn't even want the stinky cans of fish.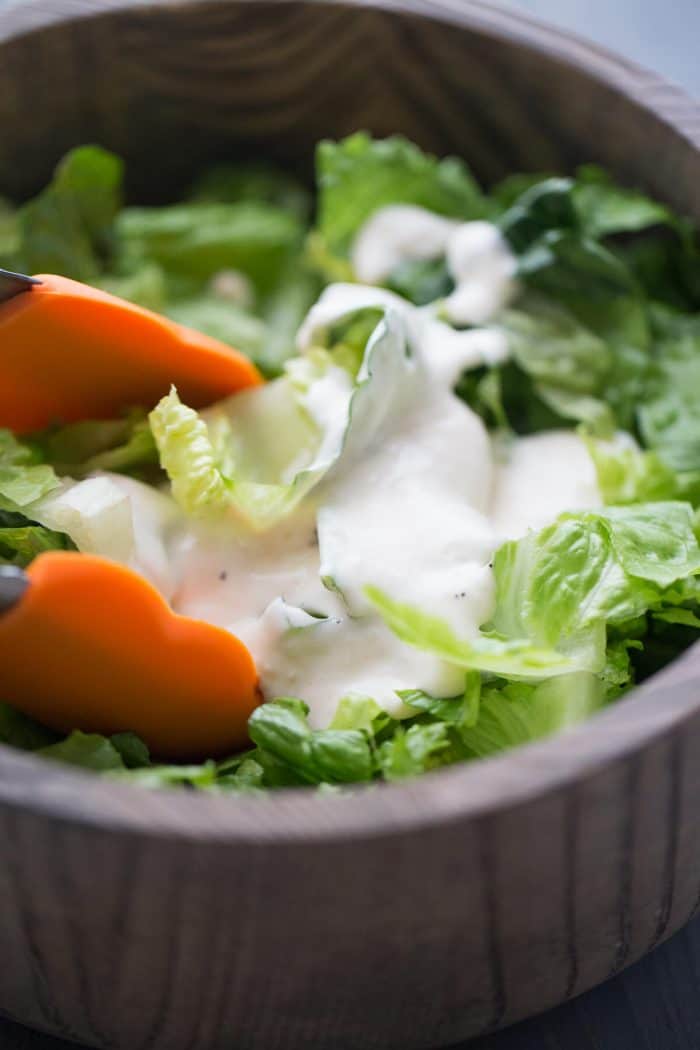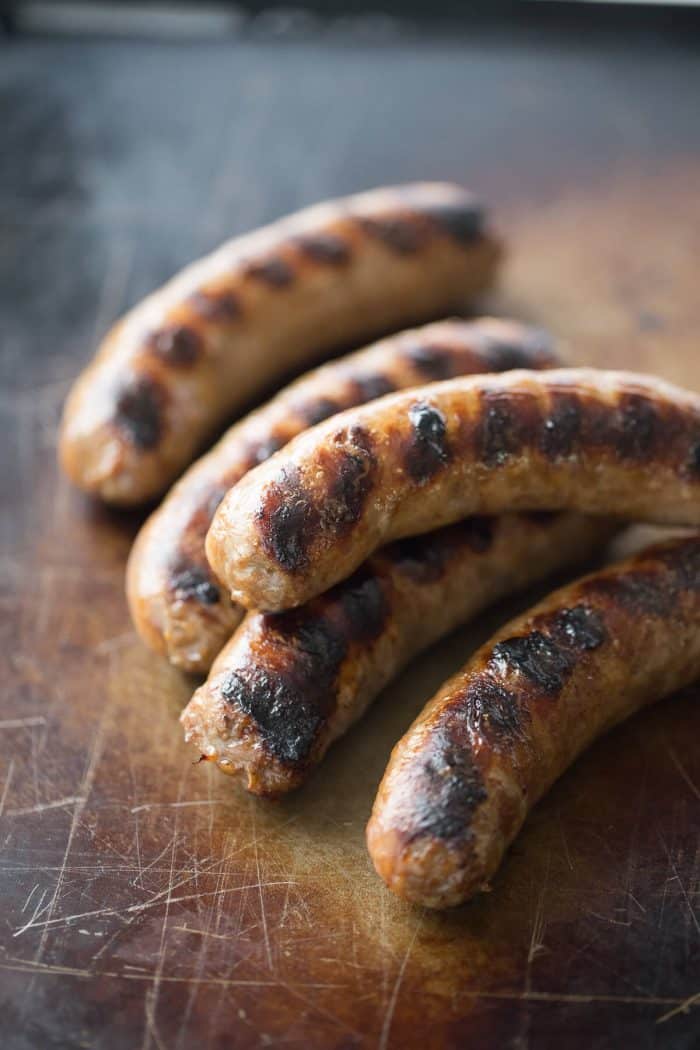 There was no way I was going anywhere near those tightly packed fish.  I thanked my mother for thinking of me and then promptly declined.  What on earth would I make with those?  The only recipe I know of that calls for sardines is Caesar salad dressing.  While I love Caesar salads, I honestly prefer mine without the "enhancement" of sardines.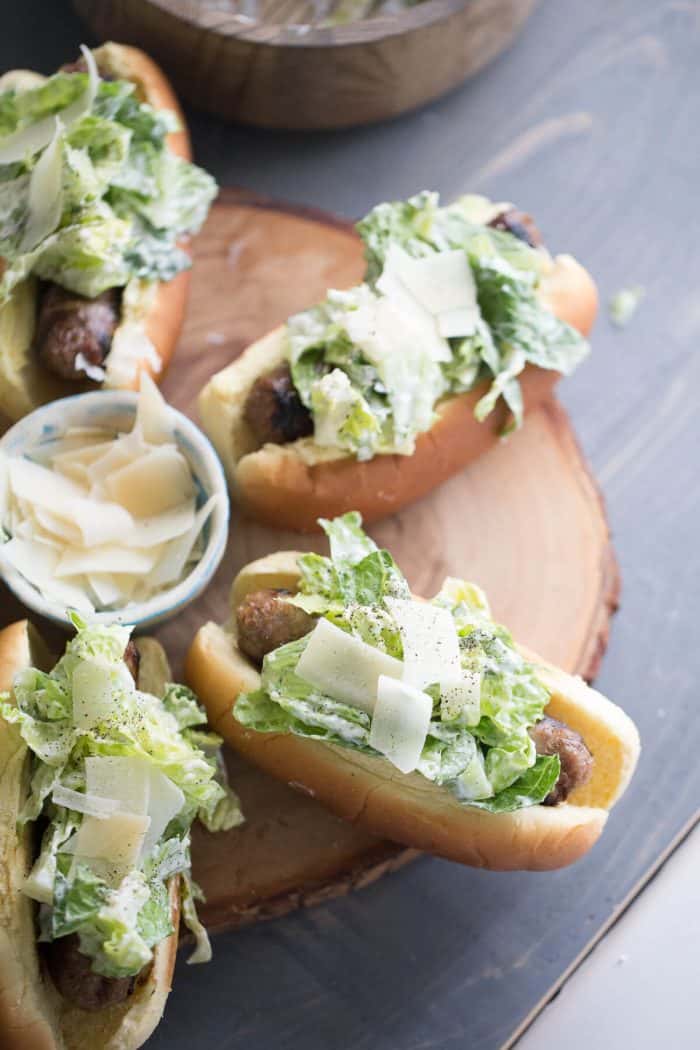 The recipe here is basically what I used in this Caesar Salad with Shrimp and Quinoa recipe.  This recipe is insanely simple.  It starts with romaine lettuce that is tossed with a homemade dressing made with mayo, water, lemon juice a little Worcestershire sauce and Parmesan cheese.  That's it!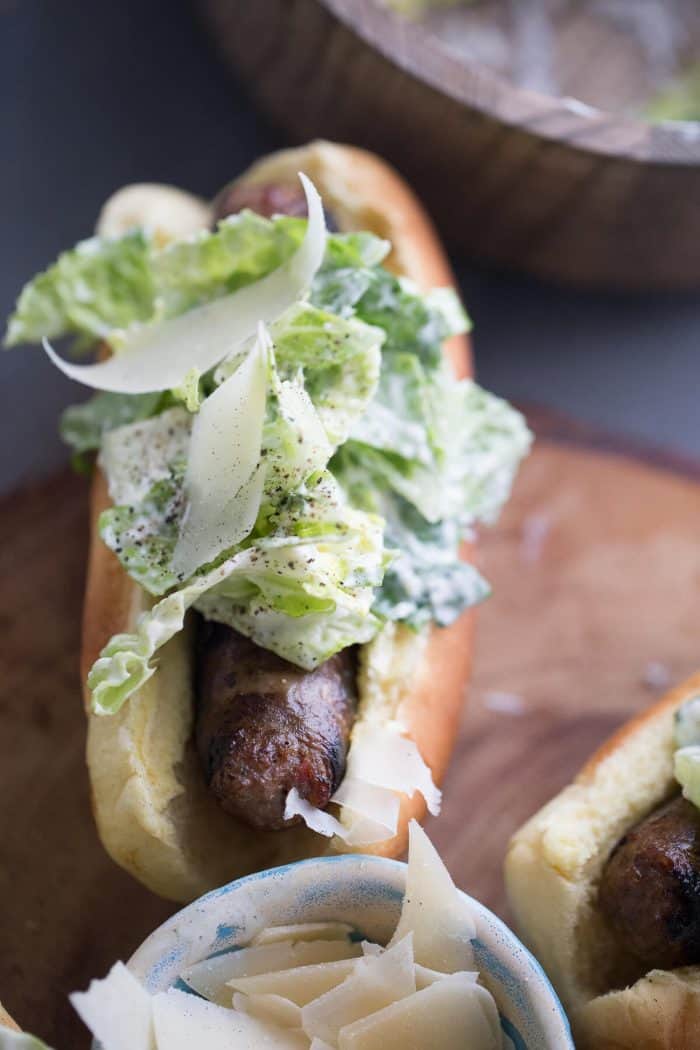 I love Italian sausage.  I crumble it on my pizza, but I also like to grill it up and then add a variety of fun toppings.   However, this time, I thought the cool, creamy salad would perfectly compliment the hot grilled sausage.  You know what?  I was right!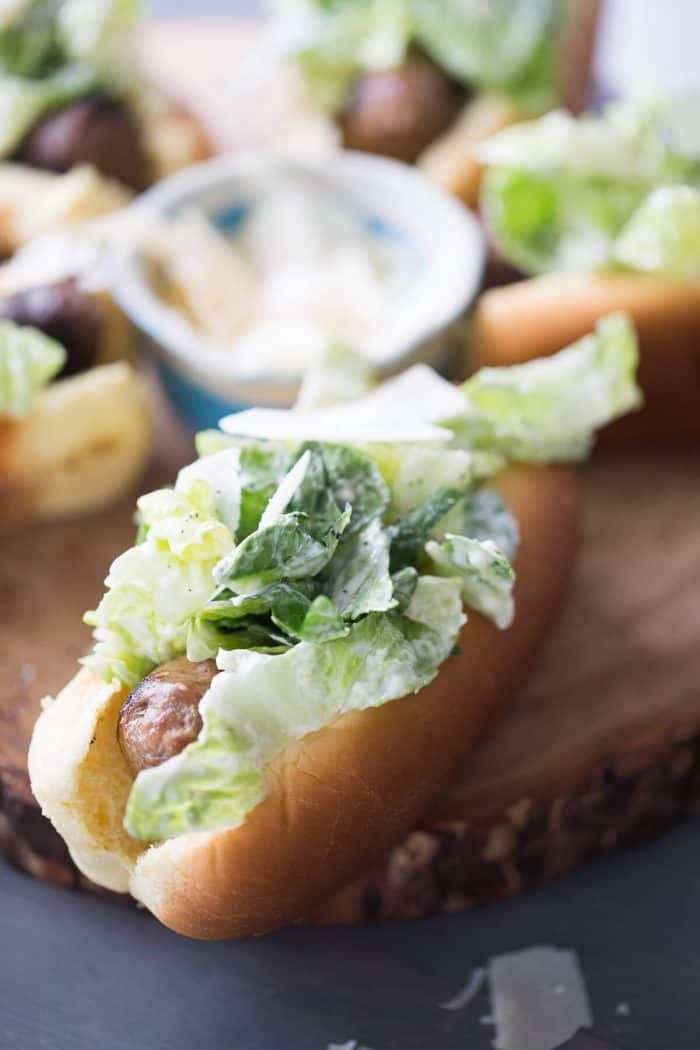 You could serve the salad on the side, and it would still be utterly delicious.  But do me a favor, try piling the salad on top of your sausage.  There is something magical about tasting the creamy dressing, the fresh salad, the nutty Parmesan and the smoky, grilled sausage all together.  It will quickly become your favorite way to enjoy Italian sausage.!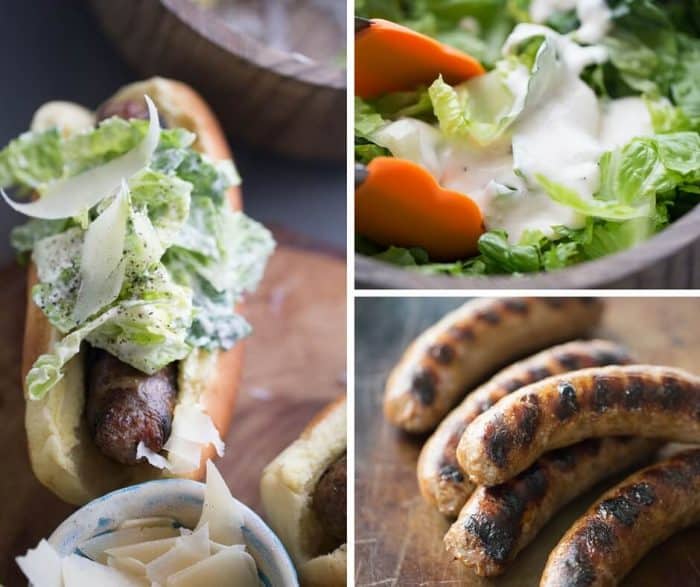 Caesar Salad Italian Sausage
5
adjust servings
Ingredients
5

Johnsonville brats

2

cup romaine lettuce

2

tablespoons mayo

2

tablespoons water

1

1/2 tablespoons lemon juice

1/4

teaspoon Worcestershire sauce

2

tablespoons Parmesan cheese

Pinch of salt and pepper

5

hot dog buns
Instructions
Preheat an outdoor grill to medium heat. Place brats on the grill and cook for 15-20 minutes or until brats have finished cooking.
Meanwhile, chop lettuce into strips and place in a bowl. In a separate bowl, whisk together the mayo, water, lemon juice, Worcestershire sauce, and Parmesan cheese. Add salt and pepper to taste. Pour dressing over lettuce and toss to coat.
When brats are ready, divide the salad between the brats. Top with shaved Parmesan and extra pepper if desired.