The Mediterranean Diet is taking over! This diet has endured the test of time because it is easy, the food is delicious, the ingredients are accessible and the meals are satisfying!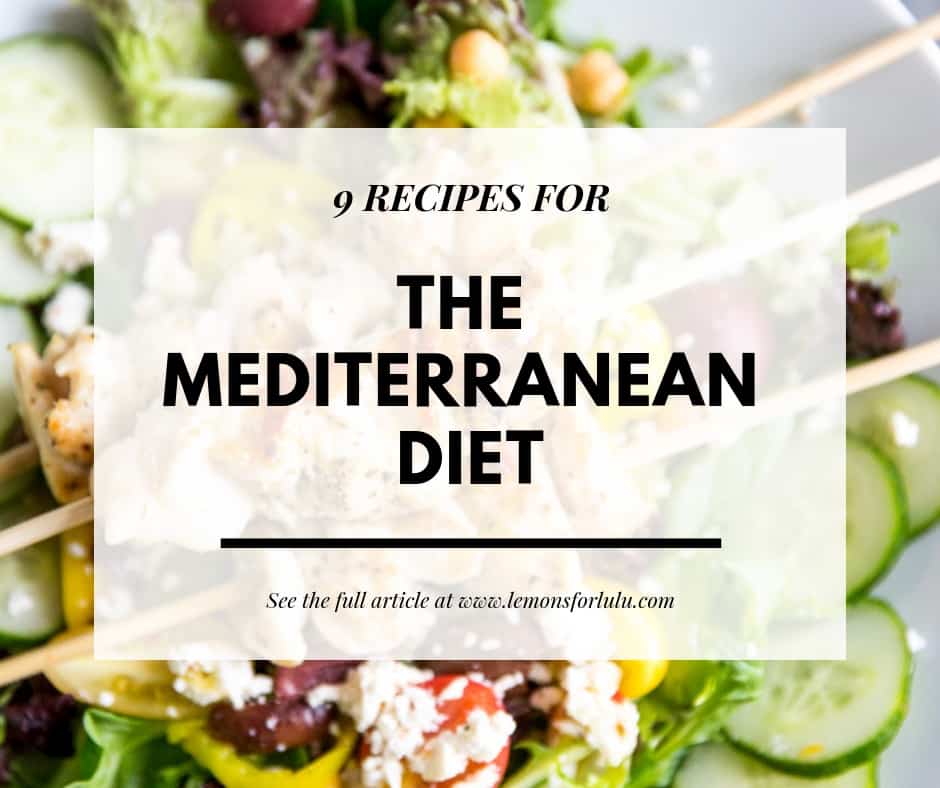 If you are looking to start the Meditteranean Diet or just want to explore recipes that follow the Mediterranean Diet, then you've come to the right place! I have assembled 9 recipes that are simple, nutritious and delicious! Flavor is not sacrificed and the taste is not compromised in any of these recipes!
These 9 recipes are great for family dinners, but they work equally well when you need to entertain. You will find the recipes easy to follow and made with ingredients you can find in your local grocery store!
Following the Mediterranean Diet doesn't have to be difficult but it does have to be delicious!
9 Recipes For The Mediterranean Diet
The Mediterranean Diet has been proven as one of the best diets to adopt. It is loaded with lots of fruits, veggies, good fats like olive oil and high in fish and lean proteins. The Mediterranean Diet is easy to adopt and tastes delicious!

More Mediterranean Recipes: Tabbouleh, Greek Nachos, Grilled Salmon With Chickpeas, Greek Roasted Potatoes, Greek Potato Moussaka, and this Greek Salad Dressing.