This easy Greek Gyro sandwich turns into a hearty meal that is both simple and delicious! This easy gyro skillet meal is all made in one pot, which keeps things nice and simple!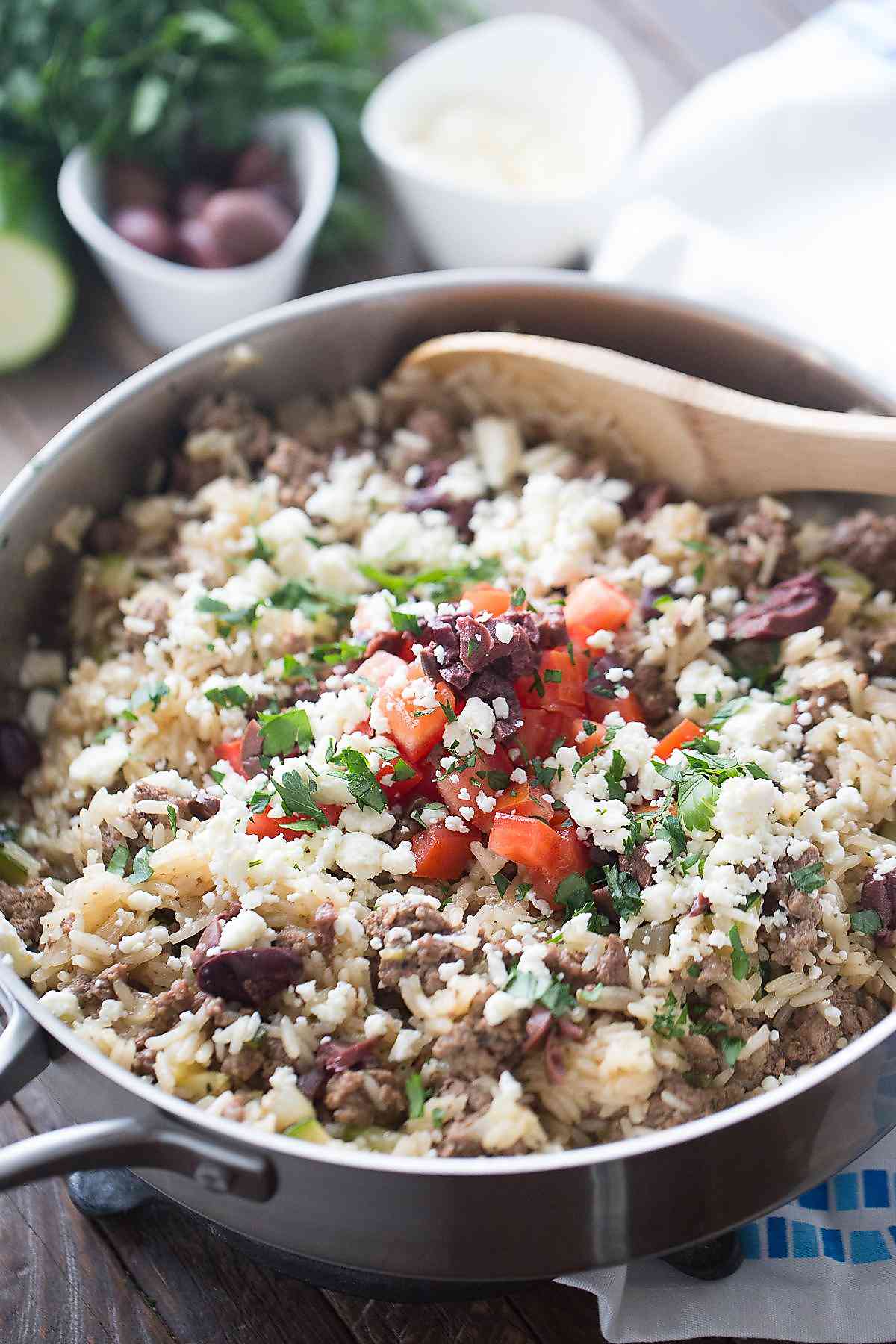 We all have those Italian friends who don't speak a lick of Italian but feel the need to enunciate every syllable of words like prosciutto or mozzarella. That sort of talk makes me crazy until I hear someone say gyro sandwich.  That's when my fake Greek accent comes out, and I abruptly rattle off corrections.  It's gyro…I say…the "g" comes from deep inside your throat.  And it's not gyro with a long "y".  It's G-Y-R-O. I'm just as bad with baklava and tzatziki.  Yeah, I'm totally annoying.
WATCH HOW TO MAKE THIS RECIPE: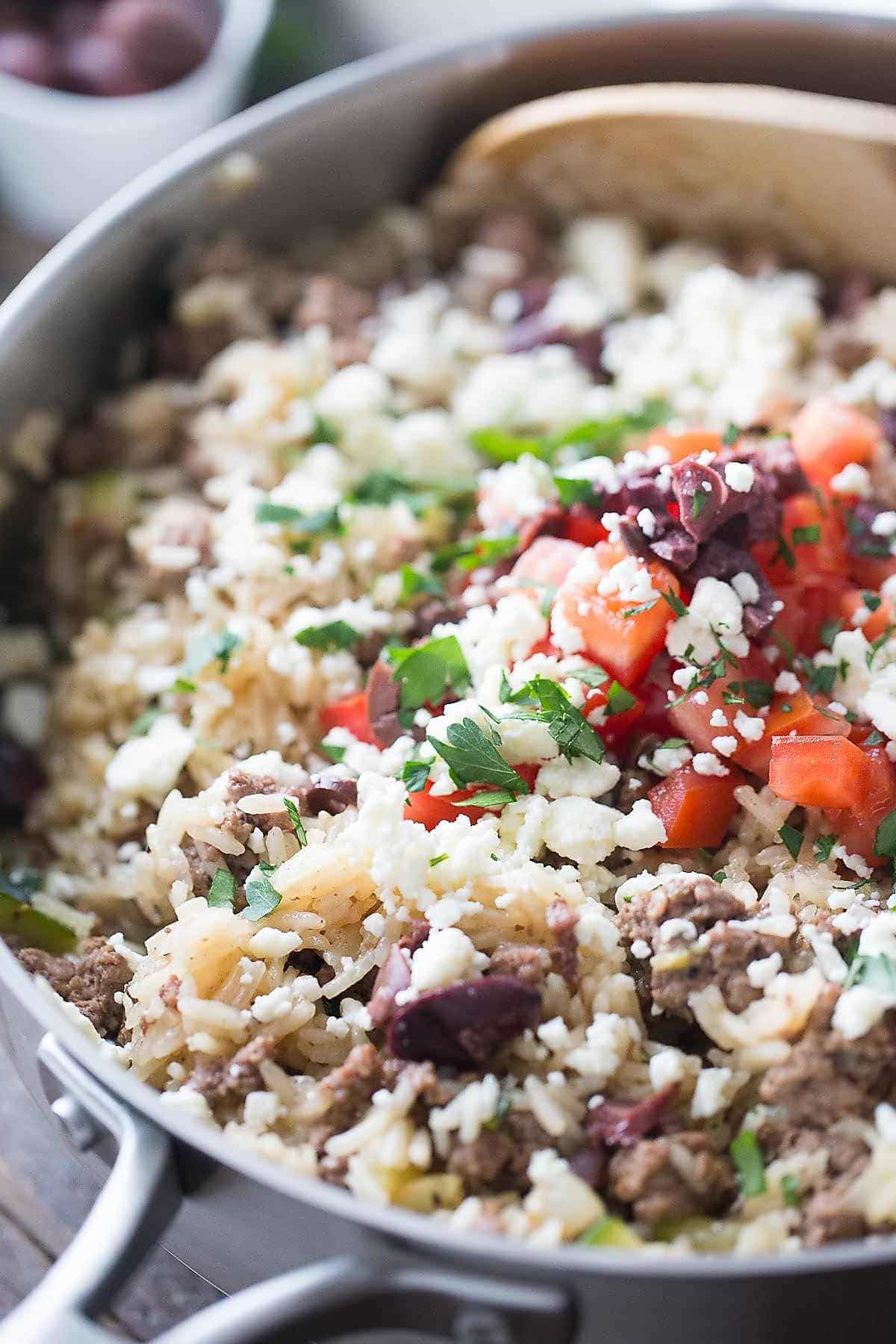 Food's pronunciation doesn't matter; it's all about the taste.  A garden fresh tomato is delicious no matter how your vowels are pronounced.   The same holds true for a gyro sandwich.  Greek gyro sandwiches are THE best.  They are typically made with lamb that is thinly shaved and piled into warm pita bread.  Cucumbers, fresh tomatoes, kalamata olives and red onions add freshness to the warm lamb meat.  The sandwich is finished off with creamy and garlicky tzatziki sauce (don't forget the feta cheese)!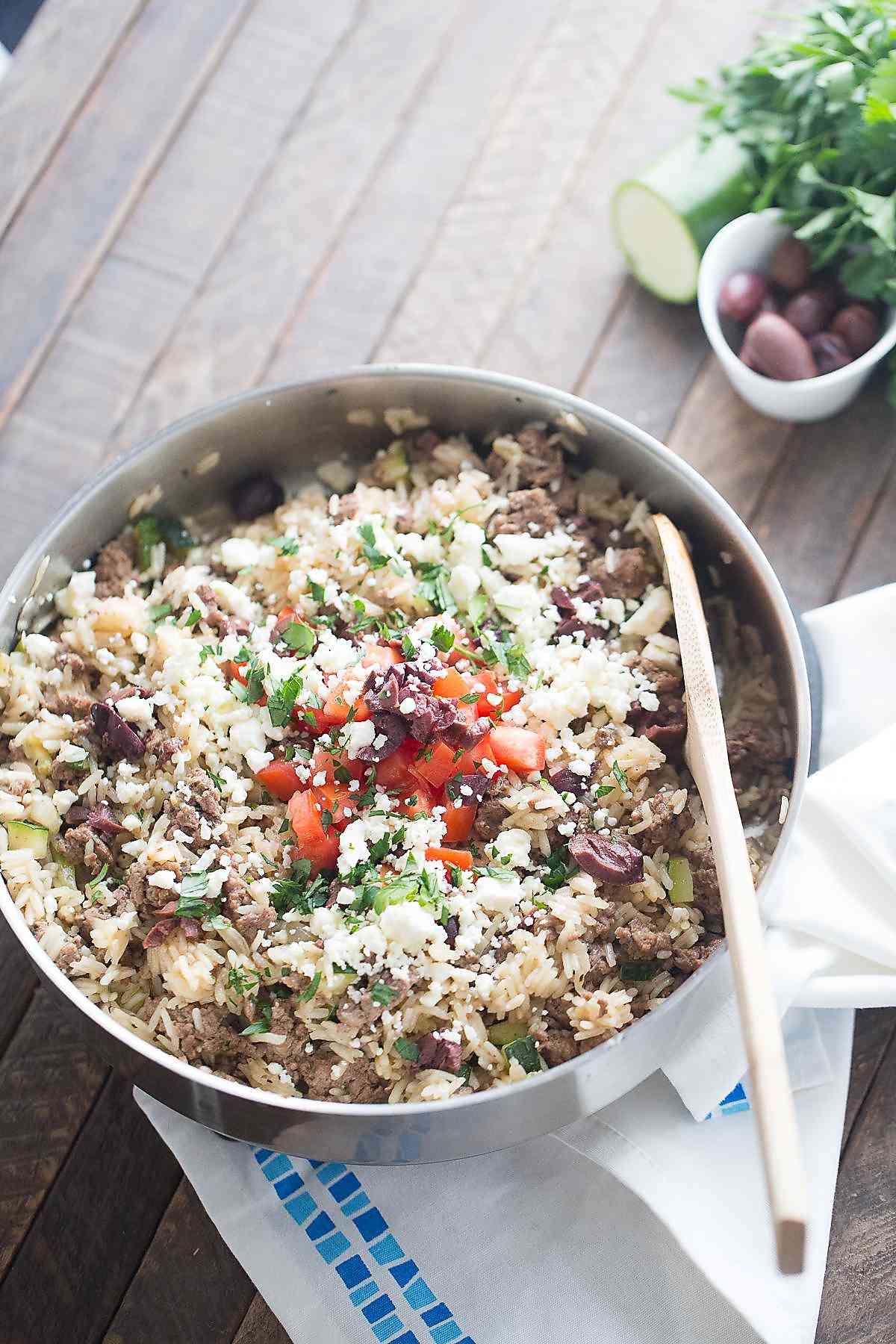 This easy skillet meal is a blend of all the Greek flavors that make up a classic gyro sandwich.  This recipe starts with ground lamb that is browned with onions and garlic.  If the lamb is too strong for you, ground beef could easily be substituted.  Where gyros have diced cucumbers, I chose to use diced zucchini instead (warm cucumbers are not the best).  Rice is added to the beef along with vegetable broth the fresh tomatoes; olives and feta are stirred in just before serving.  If you really wanted to get fancy, you could also stir in sun-dried tomatoes.
I vow to never ever criticize the way anyone pronounces the word gyro again!  All I ask is that you enjoy the sandwich and more importantly, try this easy Greek gyro skillet recipe!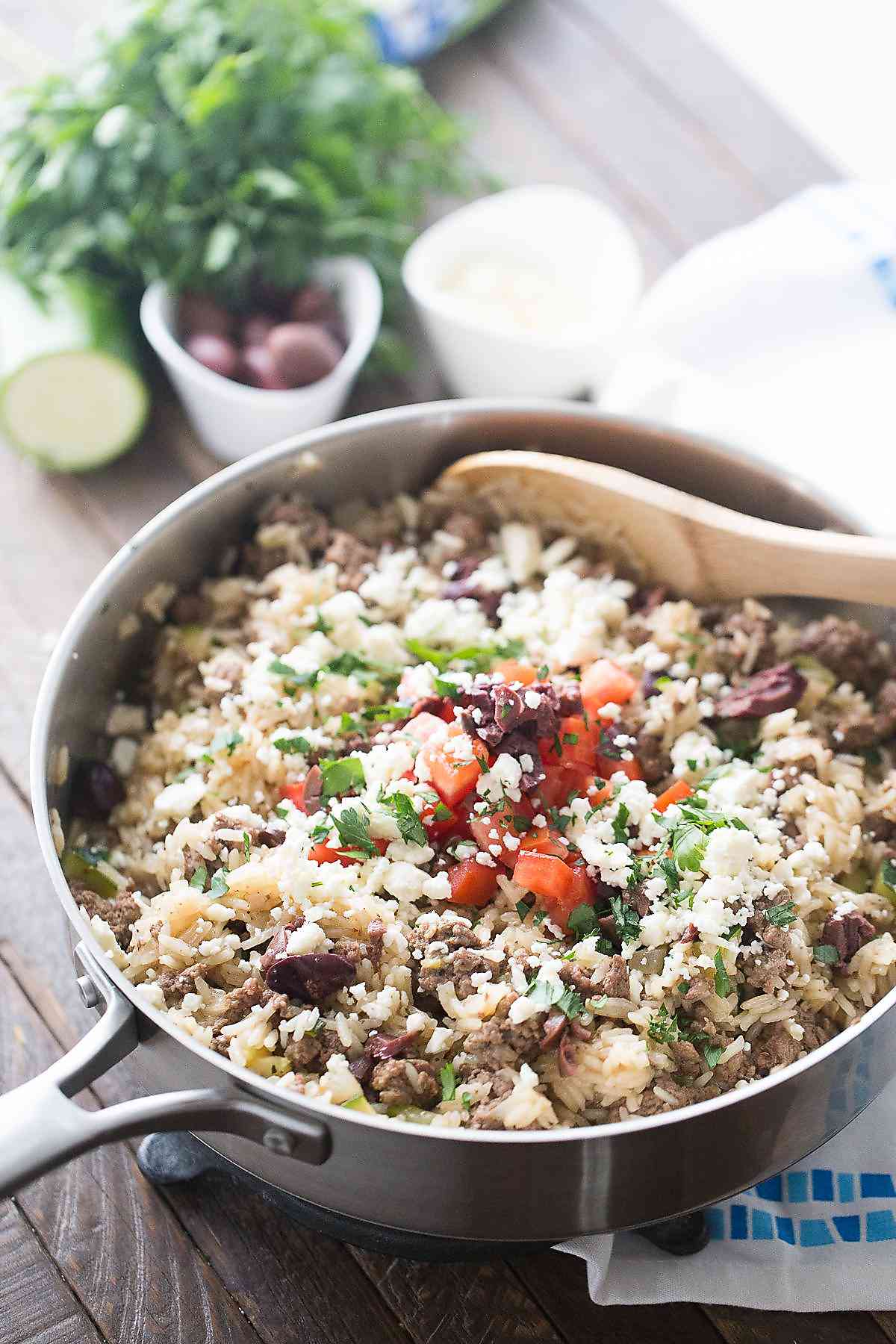 This recipe can be found on Food Fanatic.
You may also like: