Need any easy and quick weeknight meal?  This tortellini skillet lasagna is for you!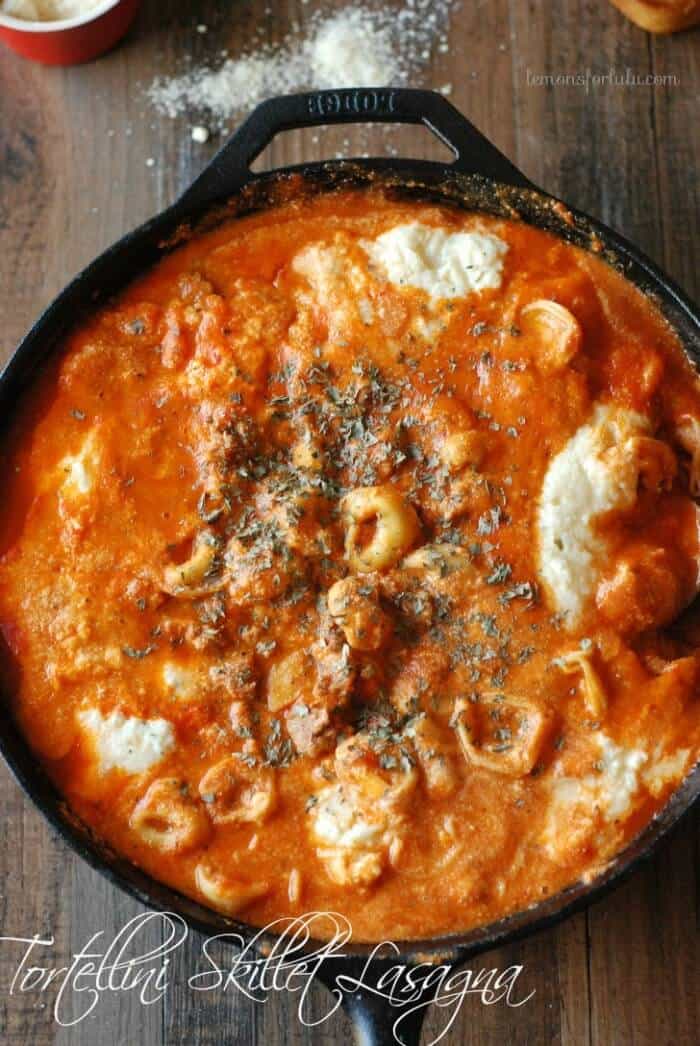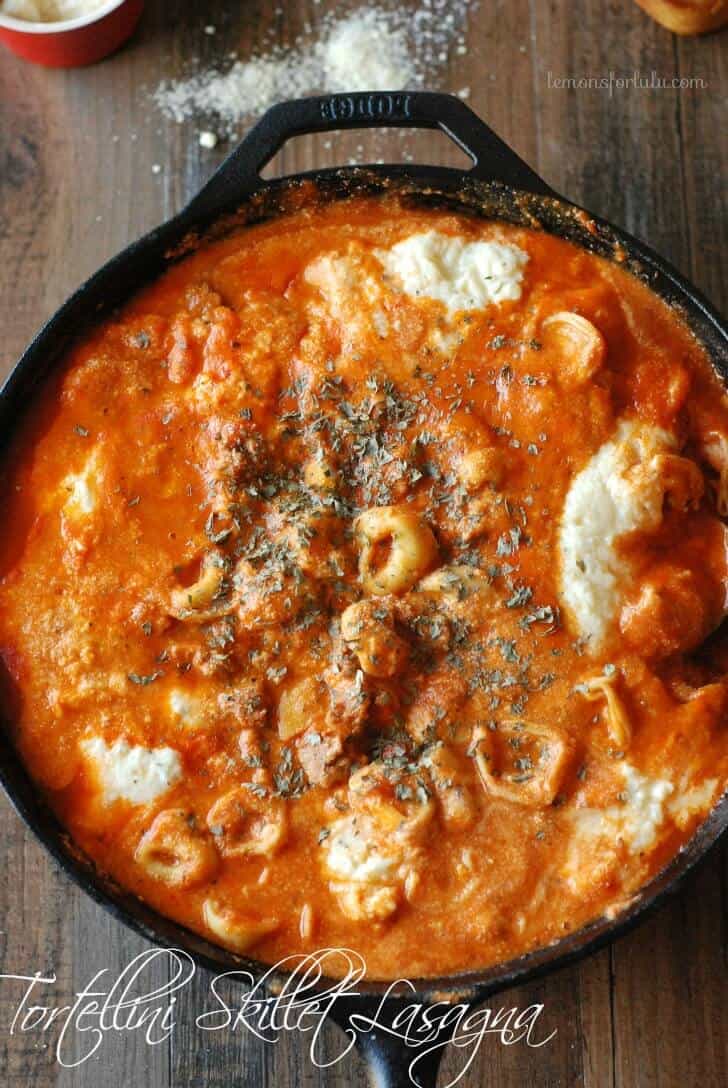 I love this time of year.  It's the time for captain's chairs, baseballs and gloves, and late nights at the ball park.  Yes, it's the time for kid pitch baseball, and we love it!  I never tire of hearing the baseball thwack against a catcher's glove, or the metallic sound of the ball making contact with the bat, or the clouds of dust that rise up when someone slides into home.  I love my son's team.  These boys give each game 110%, they are focused and intense.  They love to play and they love to win.  We parents LOVE to cheer them on.  We'll clap, yell and scream.  We are invested in each and every game; so invested that we've been known to argue with an umpire or two, but that's all part of the baseball experience, isn't it?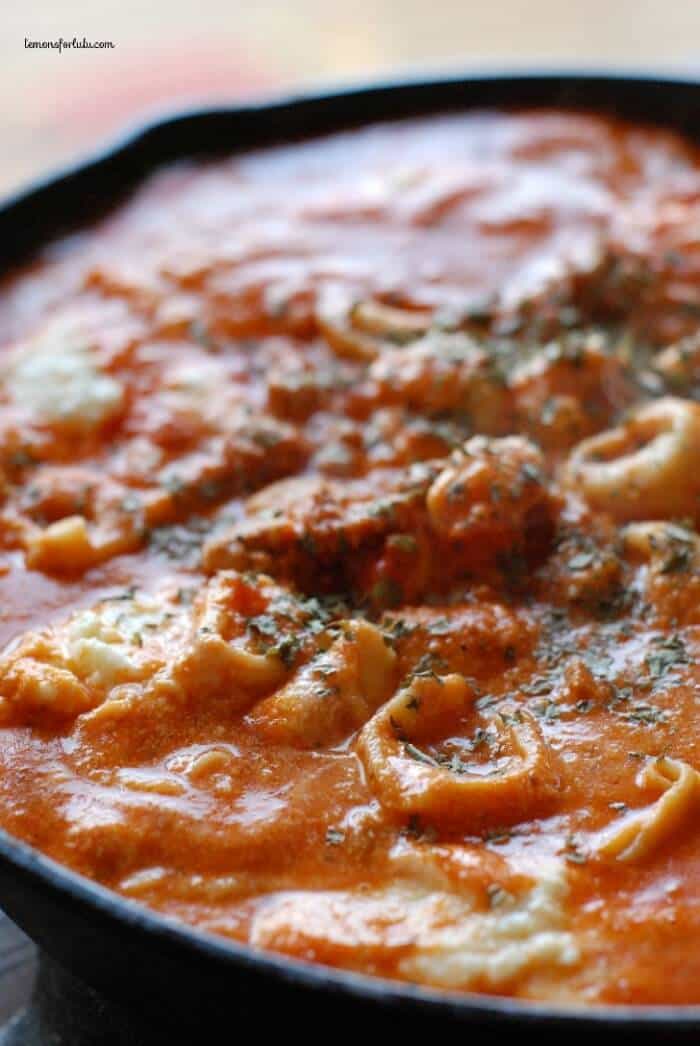 The only thing about being at the ball field so often during the week is, we miss out on family time at the dinner table.  Our weeknight in the kitchen is my favorite time.  Usually, one or more of my kids will ask to help make dinner.  It's a subtle way to reconnect.  The kids talk about their day at school while they chop and stir.  They are invested in the meal they help create.  They appreciate the food that goes into the meal as well as the process.  They always walk away with pride in knowing their little hands helped bring this meal to the table.
This tortellini skillet lasagna is the perfect meal for those busy nights.  It's prepared in one pan (less dishes to keep you from your family after the meal) and the tortellini cooks quickly right in the sauce.  This skillet lasagna is not only fast and simple to prepare, but it tastes fantastic and is absolutely filling!  It's pure comfort food!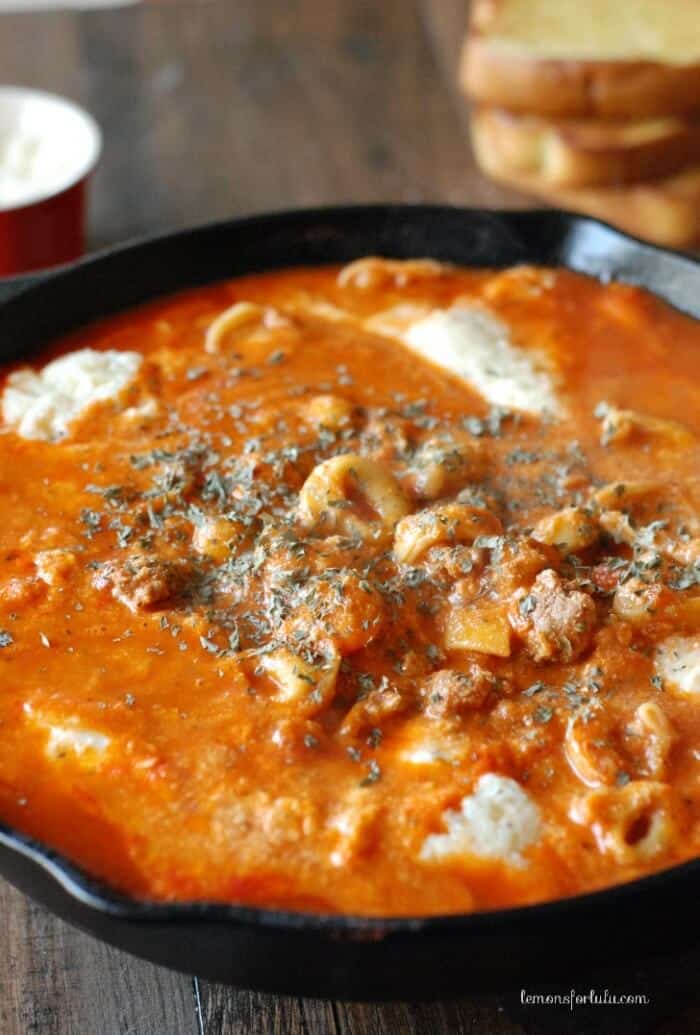 Weeknight's in the kitchen is the time my family talks about their day, tells each other stories and jokes, and talks about things in our lives.  With three growing kids, we have become such a busy family.  The family dinner has become the cornerstone of our lives.  Don't mess with our weeknight in the kitchen!
PASTA NIGHT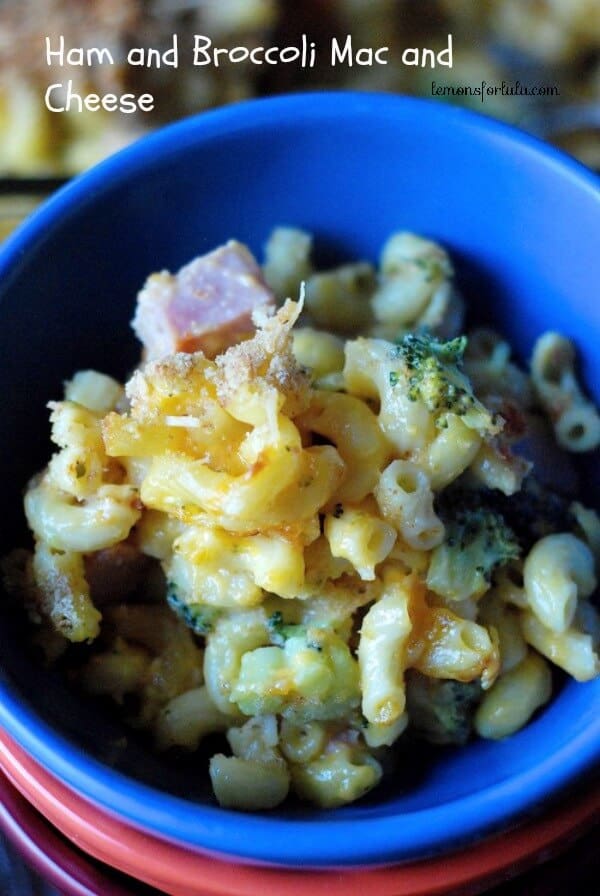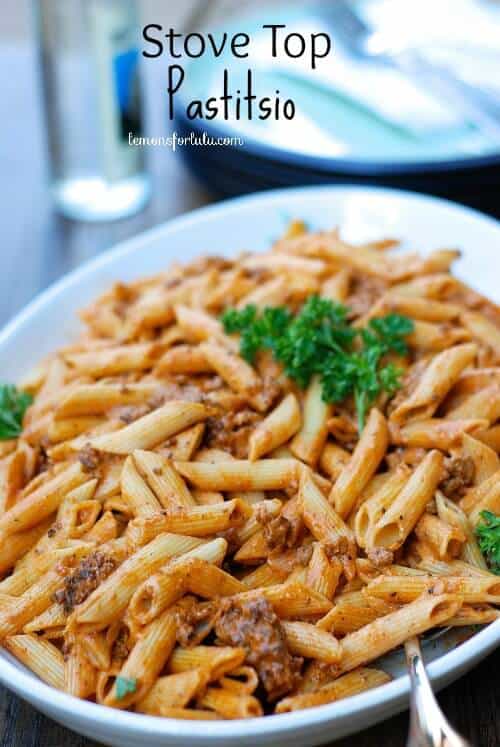 NEVER MISS A RECIPE! SUBSCRIBE TO MY EMAIL TODAY!
FOLLOW ME:
FACEBOOK | TWITTER| GOOGLE +| BLOGLOVIN | INSTAGRAM
Tortellini Skillet Lasagna
6
adjust servings
A simple tortellini skillet lasagna!
Ingredients
1

lb turkey Italian sausage

1 24

oz jar of Marinara

1 19

oz bag frozen cheese tortellini

1

egg

1 15

oz container ricotta cheese

1/4

cup Parmesan cheese

1

cup Mozzarella

1

teaspoon basil

1

teaspoon oregano

1/4

teaspoon salt

1/4

teaspoon pepper
Instructions
Heat a skillet over medium heat. Cook sausage until browned and cooked through. Add sauce and reduce heat. Add tortellini and cook 5 minutes.
In a small bowl, combine egg, ricotta cheese, mozzarella, Parmesan, basil, oregano, salt and pepper. Drop cheese mixture into sauce, cover and cook an additional 3- minutes or until slightly melted. Serve.