Strawberry Lime sorbet is made with plump, ripe strawberries and tangy limes.
A refreshing, simple, fruity and cool summertime dessert!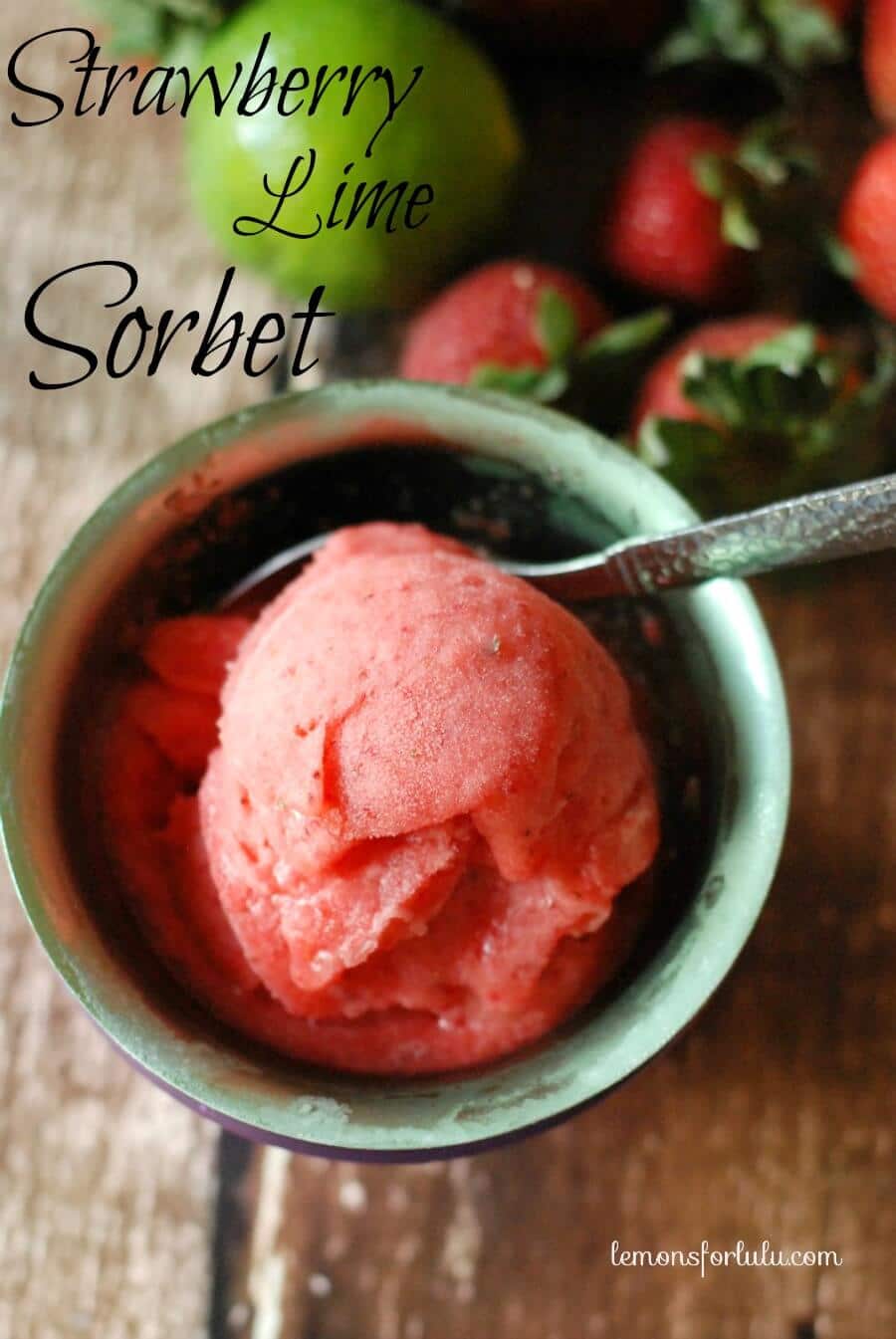 I remember going strawberry picking as a kid.  There was a farm fairly close to our house.  I remember feeling like the drive to the farm took forever.  I guess I was just a little excited by the idea of gathering my own bounty.  My family and I would spread out among the rows.  Each lost in their rhythm of picking and eating the red, plump berries.  I'm confident I ate more than I picked, but no one ever complained.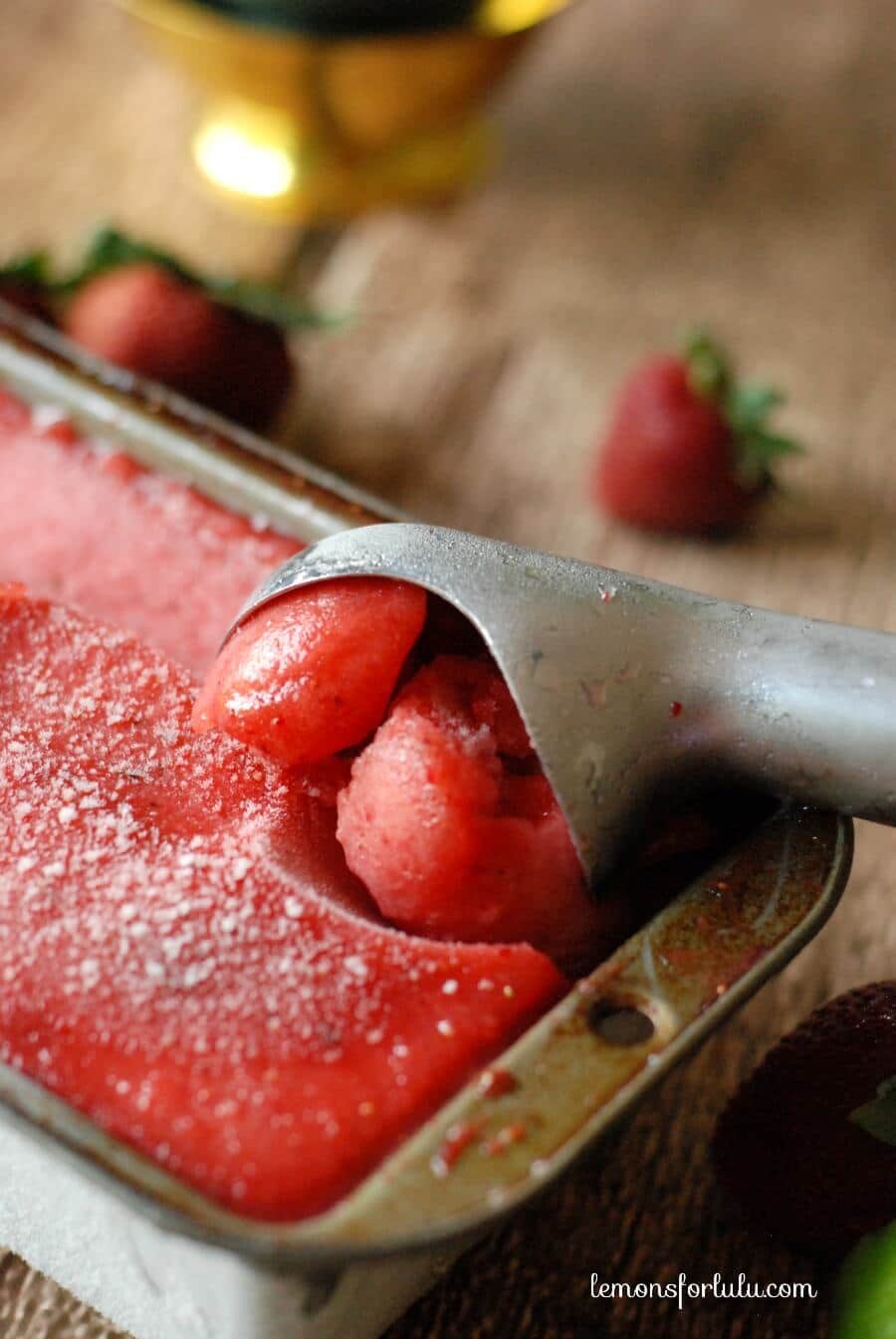 The family owned farm had been there as long as I can remember.  It always seemed so untouched.  This huge expanse of country out in suburbia.  Over time, shopping plazas and grocery stores sprung up around it.  I remember passing the farm's silos' on our way to one of the first super sized grocery stores, not seeing the irony in going to buy fresh produce when this beautiful farm was right in front of us.  Eventually the family sold a chunk of land which became a park.  We'd swing and slide all the while, that old silo was becoming rusty and tired.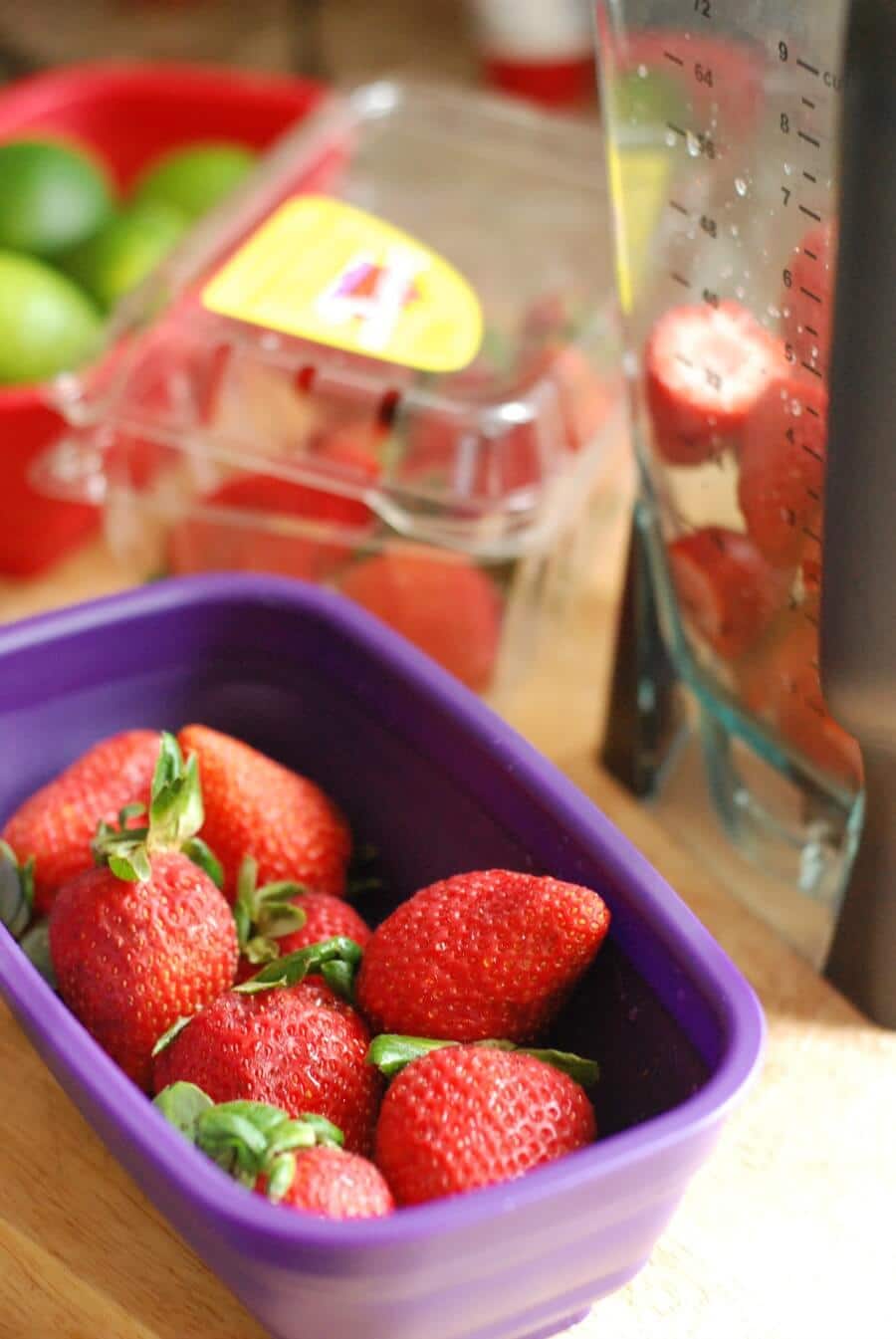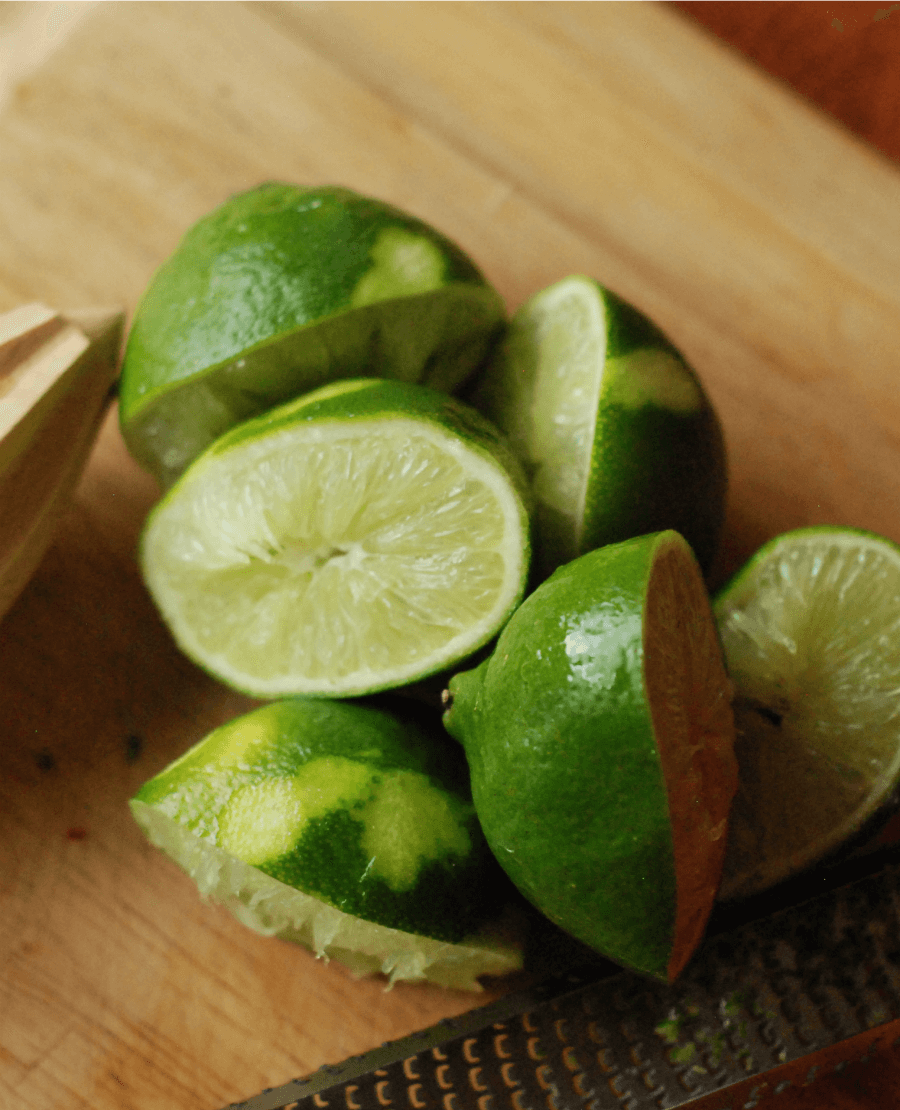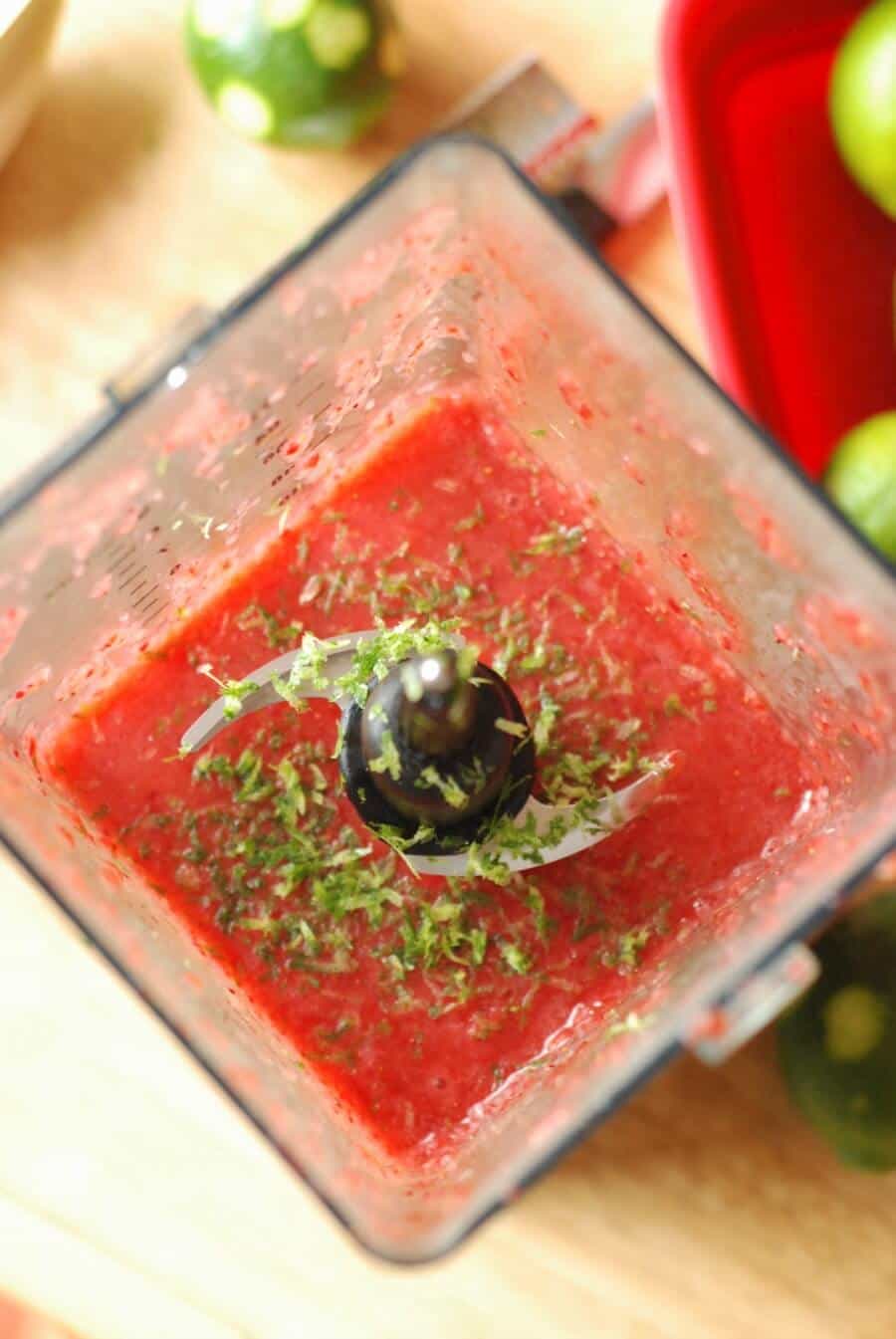 The original farm owners eventually passed away.  The children decided against keeping the farm and sold off to a big housing developer.   While progress can be good and certainly necessary, I have to admit I miss seeing all those acres of farm land.  I miss the aging silo.  Most of all, I miss those strawberries.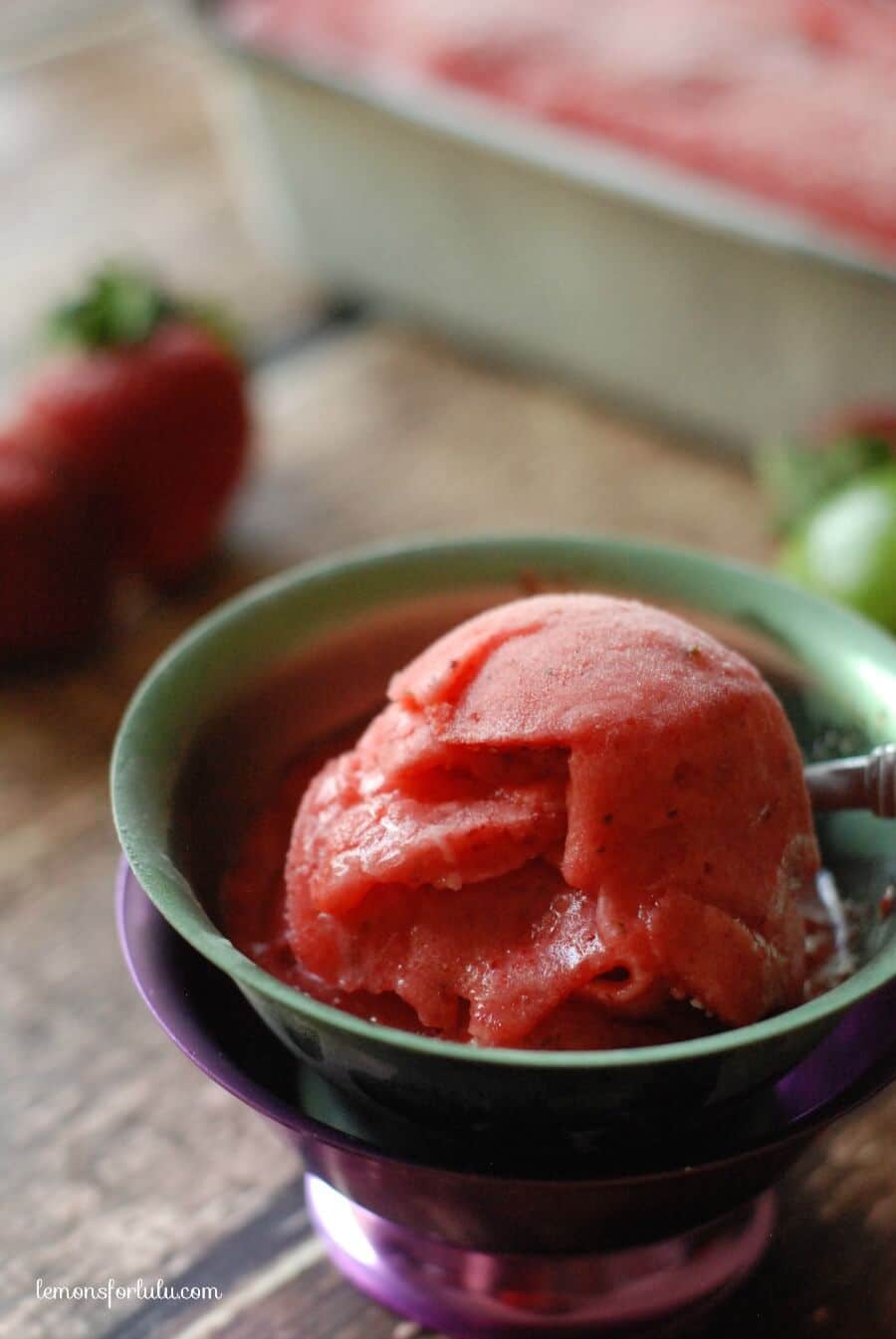 If our own kids were set loose in a field of strawberries I'm fairly certain we'd lose them.  When the search party finally found them I'd imagine each kid would be lying comatose on the ground.  Their strawberry stained lips and fingers would be the only clue as to what may have caused their food induced comas.  My kids can eat some strawberries.  I cannot complain about that!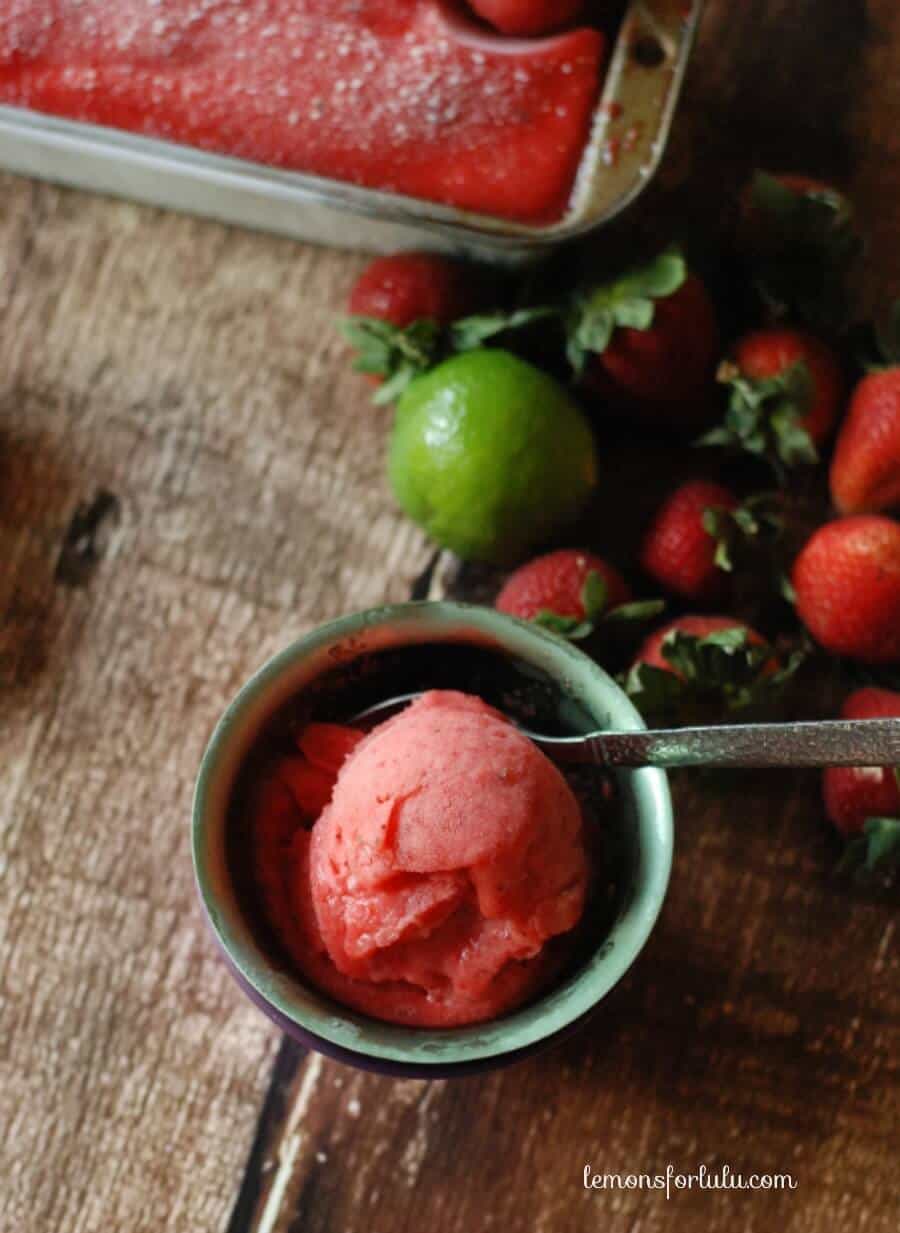 This was my first attempt at strawberry sorbet.  It was so simple.  I started with a simple syrup which was blended with lots of fresh strawberries which I pureed in my blender.  I added fresh lime zest and lime juice to add color, fresh taste and to balance the sweetness.  The lime juice is not very strong, the sweet strawberries stand out the most.  I do love the way the tart limes linger on your tongue after each bite.  This strawberry sorbet is absolutely perfect for summer.  It is simple, refreshing and cool.  Plus anything made with lots of fresh strawberries has to be good!
I find Walmart makes my produce shopping so simple.  From strawberries to blueberries, I know I will get great produce at a price that fits my budget.  Which is important considering how much produce we go through each week!  With so many seasonal fruits and veggies, I'll be visiting my local Walmart for the freshest produce possible!
Next time you go shopping, pick up a few extra containers of strawberries, so you can make yourself some strawberry lime sorbet!
MORE STRAWBERRIES PLEASE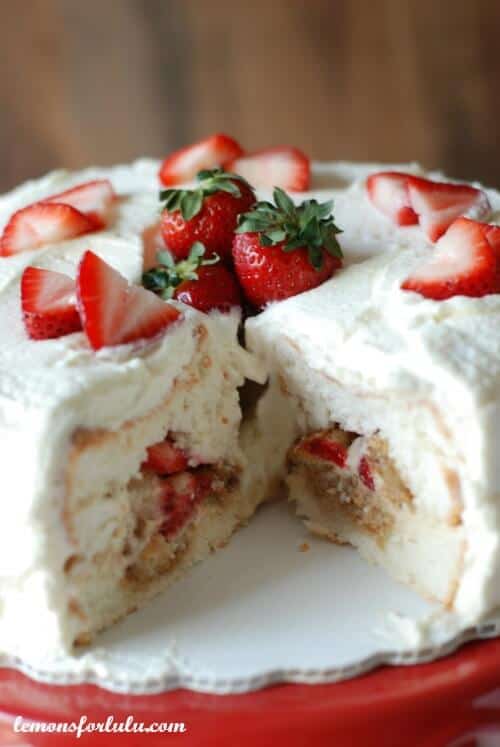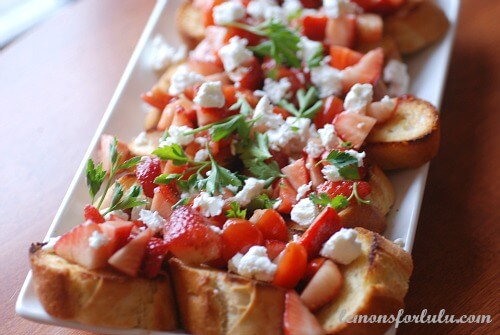 NEVER MISS A RECIPE! SUBSCRIBE TO MY EMAIL TODAY!
FOLLOW ME:
FACEBOOK | TWITTER| GOOGLE +| BLOGLOVIN | INSTAGRAM
Ingredients
2

cups water

2

1/2 cup sugar

3 16oz

containers fresh strawberries, rinsed and hulled

5

limes
Instructions
In a large saucepan, combine water and sugar. Bring mixture to a boil over medium heat. Reduce heat and simmer for 5 minutes. Sugar should be dissolved. Remove from heat and cool to room temperature. Refrigerate for 1 hour.
In a large blender, puree strawberries. You should have about 3 cups of pureed strawberries. Refrigerate strawberry mixture for about 30 minutes. Add zest from 3 limes (more if your prefer) and the juice from 5 limes to strawberries (again, you will want to adjust to your taste and the size of your limes) along with your syrup. Blend until completely mixed.
Pour strawberries into a bowl of an ice cream maker and process according to manufacturers instructions. Remove to a freezer safe container and freeze until set.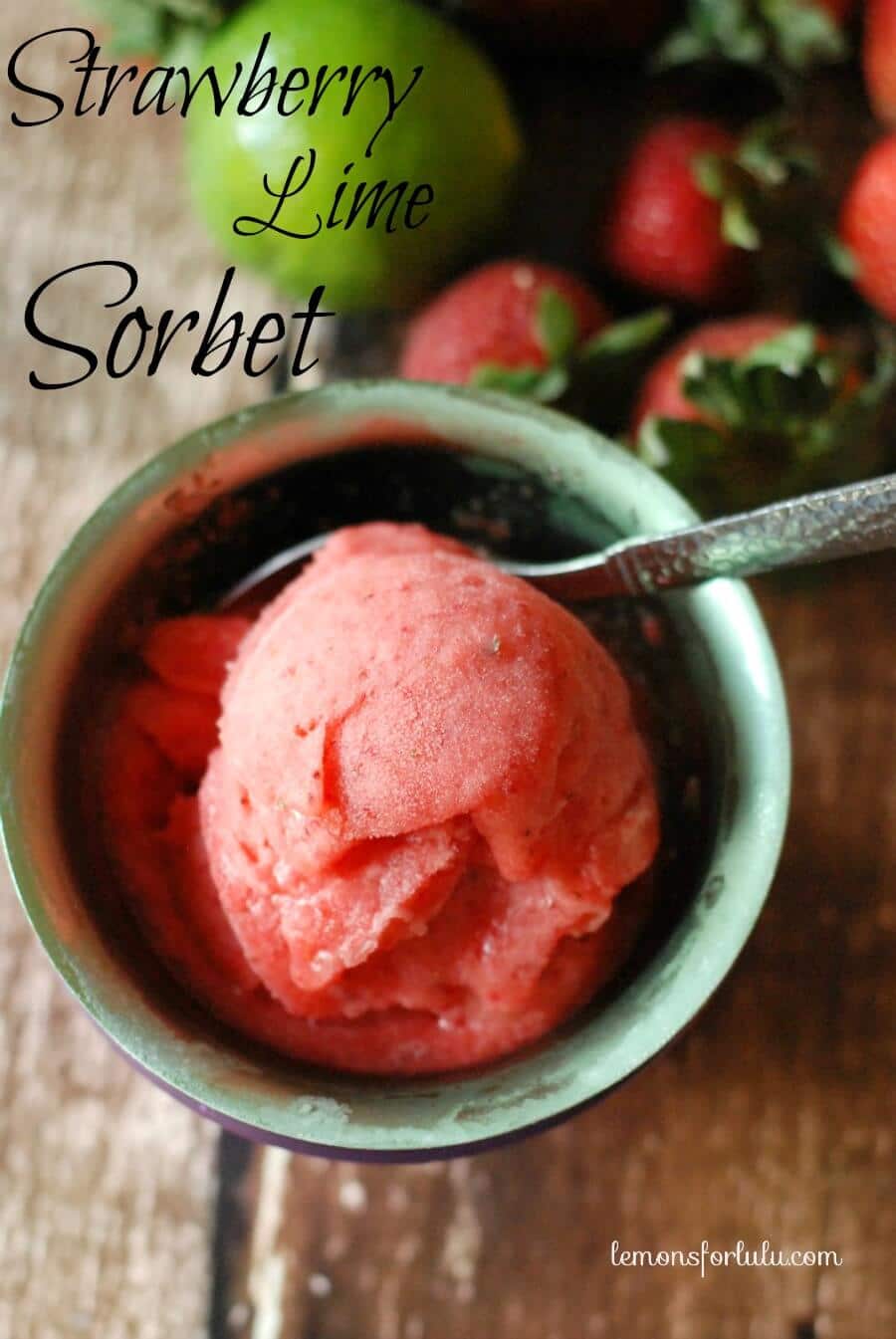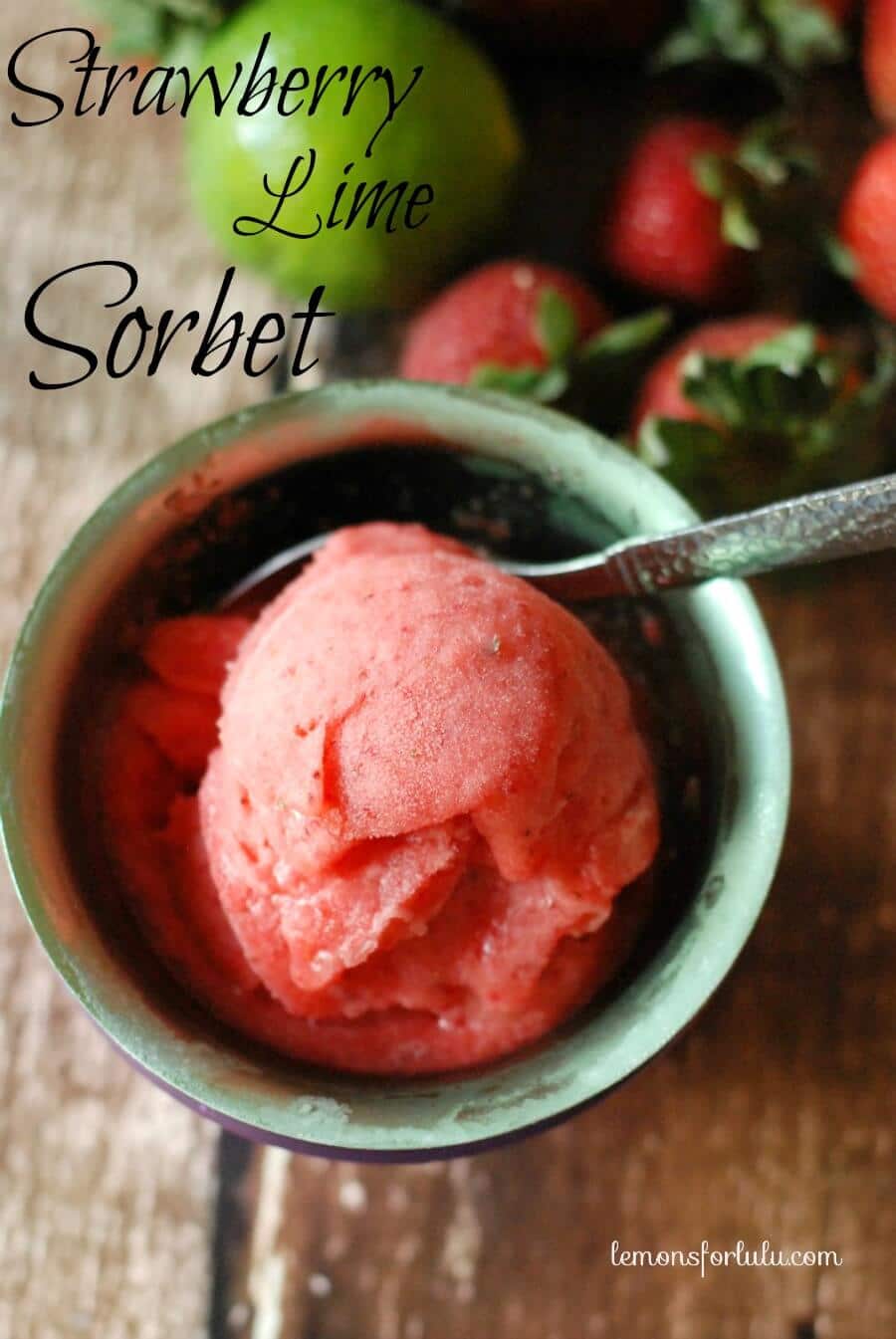 !