Soft pumpkin toffee cookies are exploding with sweet toffee bits!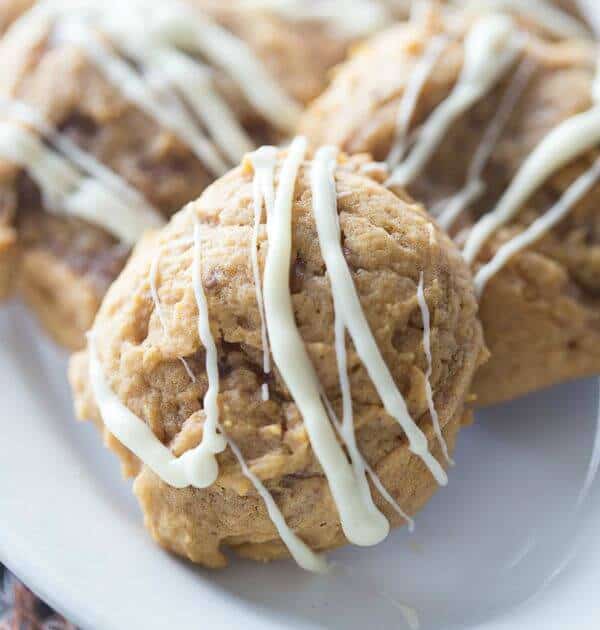 One October, my friends and I decided we were going to try to hit every haunted house in town.  It was fun at first; we were scared out of our minds!  But my the 10th haunted house, we noticed that there were certain scare tactics that all houses offered up. There was always a guy in a mask with a chainsaw, a bloody torso, crazy women in a bedroom, a few zombies, and an ax murder or two.  It all got a little boring, a little humdrum.  After that year, Halloween like haunted houses completely lost their appeal.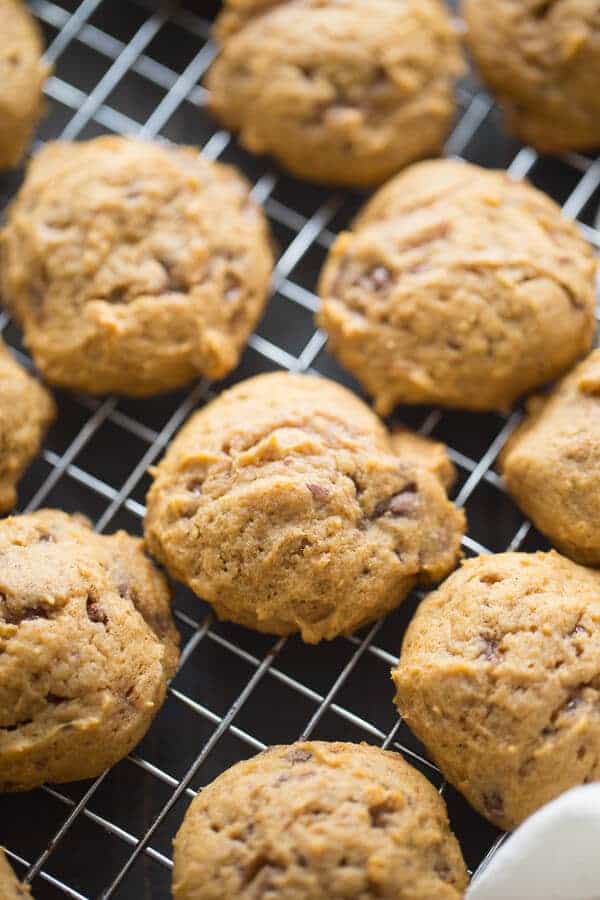 As a parent, Halloween took on new meaning.  It became finding the cutest costume to stuff my kids into or getting the obligatory pumpkin patch family picture.  It's about school parties, crafts and fun holiday treats. While I've never been into making orange and black or spooky treats; I have always loved baking with pumpkin!  I love these pumpkin cupcakes and these pumpkin mousse trifles, but these pumpkin toffee cookies have quickly become a family favorite!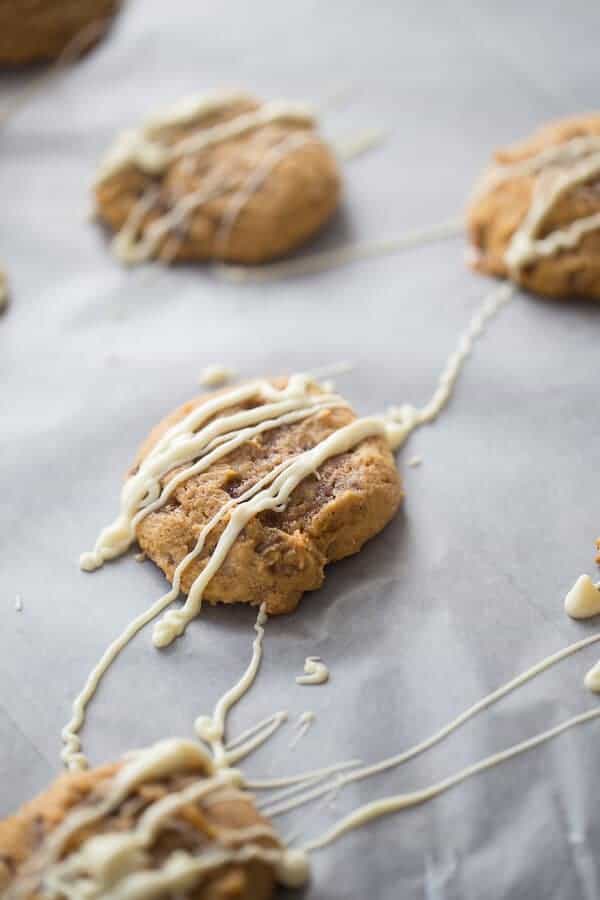 These cookies are super soft, cake-like cookies with pumpkin flavor abounding.  Chocolate covered toffee bits fill each bite while a sweet white chocolate drizzle dresses each cookie.  These tender cookies are more like a decadent dessert than simply a little cookie!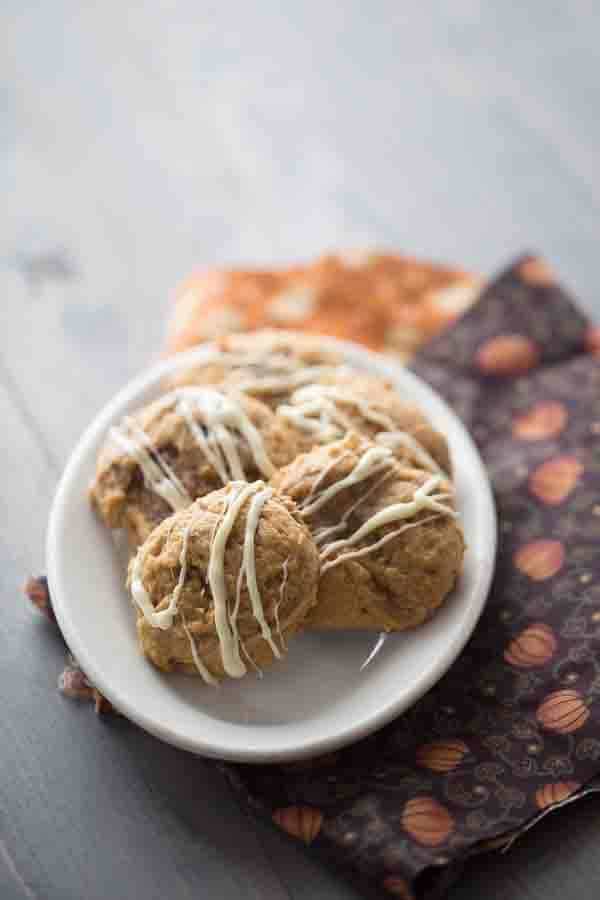 48
adjust servings
A soft, chewy pumpkin cookie with toffee chips and a white chocolate drizzle.
Ingredients
2 1/4

cup flour

1

t baking powder

1

t baking soda

2

t cinnamon

1

t nutmeg

1/2

t salt

1/2

cup butter

1

cup sugar

1/2

cup brown sugar

1

cup canned pumpkin puree ( I used Kroger brand pumpkin)

1

egg

1

t vanilla

1 8oz

package toffee bits

1/2

cup white chocolate melted (optional)
Instructions
Preheat oven to 350. Combine flour, baking powder, baking soda, cinnamon, nutmeg and salt in a bowl. Set aside.
In a mixer, cream together butter and sugars until creamy. Add the egg, pumpkin and vanilla. Slowly add in the flour mixture, mixing until combined. Add toffee bits. Drop cookies onto lined baking sheet using a tablespoon. Bake about 10 minutes. Let cool on baking sheet for 2-3 minutes before removing to a wire rack. When cookies have cooled completely, drizzle on white chocolate. Let the chocolate set before storing.
Recipe adapted from Bake Your Day