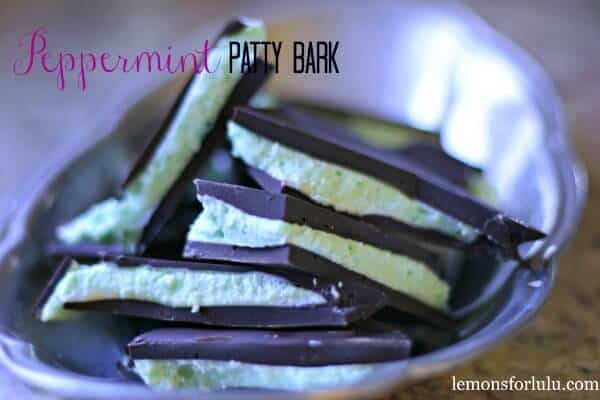 I absolutely LOVE Thanksgiving weekend!  Wanna know why?  No, it's not the shopping or the leftovers.  It's because that's when we go cut down our Christmas tree!
My husband, does not love this.  I can't say I blame him.  He has to endure a 40 minute car ride (one way)  to the tree farm with three very excited children and one very excited wife.  Once we get there, some one HAS to pee, another kid hustles us for cocoa and the third takes off running.  It's a little chaotic to say the least.
Eventually, we grab our saw and tarp and start off.  But of course, no one can decided which direction to begin our search.   When we finally do settle upon a route, we realize that our family has 5 very different definitions of what the perfect tree looks like.  We are a stubborn bunch too.  Each one of us will INSIST that we have indeed found the perfect tree.  After many minutes of intense discussion and negotiations, we finally agree upon which tree will be coming home with us.  And this right here is the part my dear, sweet husband hates.  Because while the kids are running around and I'm snapping pictures, my husband is on the ground with his thin little saw hacking away at branches and the stump all the while getting scratched in the head by all the pine needles.  Eventually the tree makes it to the tarp.   My husband proceeds to drag our tree to get bailed (this is up hill of course).   Alas, all that is left is to wrestle our tree onto the car.   Me and the kids are gleeful and full of Christmas carols.  Meanwhile, my husband is cursing under his breath while attempting to tie down the evergreen beast!
I know my husband does not enjoy the tree hunting process as much as the rest of us.  But when the tree is finally up, we all work together as a family to string the lights and the garland.  Every one puts the ornaments on the branches and we share stories about the origin of each ornament and the memories that they conjure up.  For me, this is Christmas.  It's tradition, it's family, it's our life.
In honor of our Christmas tree.  I made peppermint patty bark.  Bark…get it?  I LOVE making chocolate bark.  The possibilities are really endless.  I love that the chocolate layers in this bark are very thick.  The peppermint patty layer is rather soft, unlike true peppermint patty's, but I thought it made for a really good pairing with all that chocolate.     This peppermint patty bark tastes like homemade peppermint patty's but is way easier to make!   Who can spend time in the kitchen when there's a tree to decorate?
If you'd like a little Lulu in your life, please subscribe via email, RSS, Facebook or Google +.  I love staying in touch with friends.
You might like these too:
 Butterfinger Bark                                      Lemons for Lulu
24
adjust servings
A creamy peppermint filling surrounded by thick chocolate.
Ingredients
2

pounds chocolate candy coating (such as Ghirardelli)

1 14oz

can sweetened condensed milk

4

cups powdered sugar

1

T mint extract

green gel food coloring
Instructions
For the chocolate:
Melt 1 pound chocolate bark according to package directions. When completely melted, pour out onto a wax paper lined baking sheet. Spread chocolate out, but not too thin. Place in freezer while you prepare your filling.
To prepare filling:
In a mixer add condensed milk and 1 cup of powdered sugar. Mix in mint extract. Continue to mix on medium speed until all the ingredients are well incorporated. Add additional powdered sugar one cup at a time until you find your filling is a spreading consistency. You don't want it too stiff or it won't spread. Thin with a tablespoons of milk if necessary. Add in gel food coloring if desired. Once your peppermint filling is ready, spread out over frozen chocolate layer. Return to freezer.
Melt your remaining 1 pound of chocolate and spread over mint layer, making sure to cover the entire surface. Freeze until set. Break into pieces with a knife. Store in an airtight container in refrigerator until ready serve. Bark will stay good for about 1 week.