Mexican Street Corn Salsa-A simple salsa or side modeled after the very bold Mexican street corn. This recipe is easily adaptable to suit your own tastes!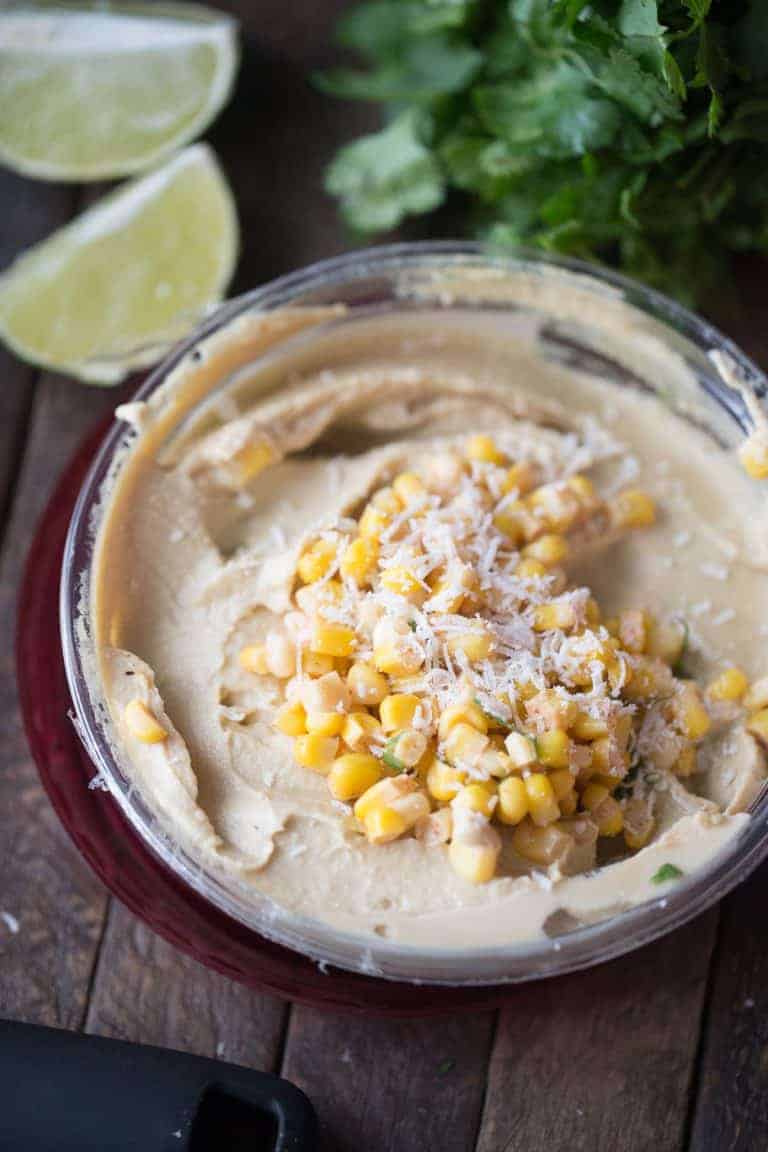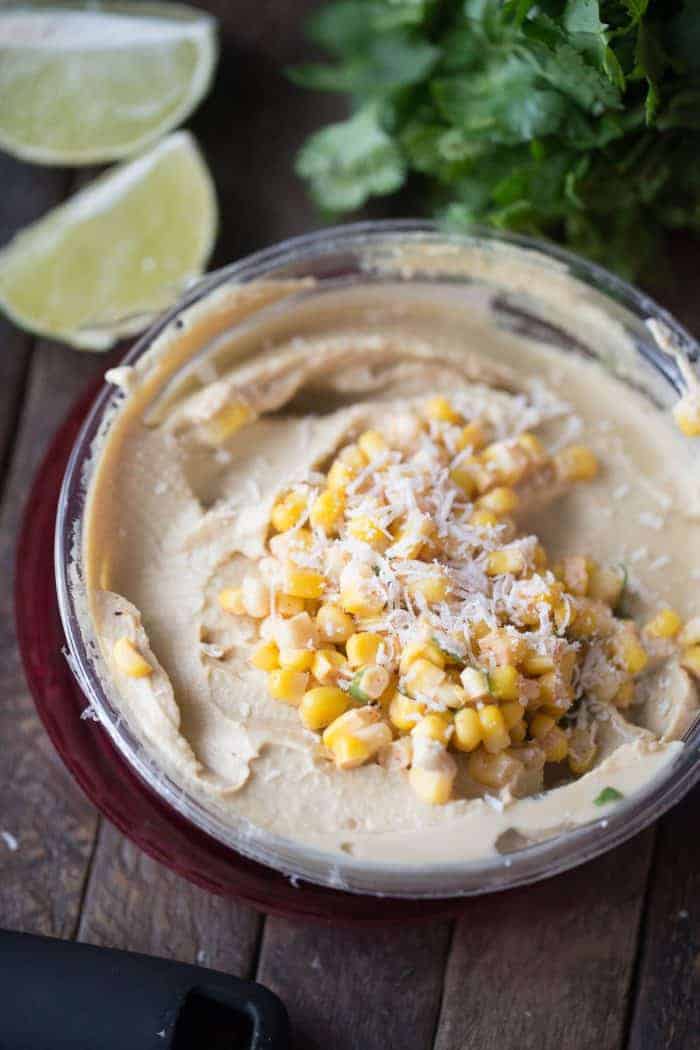 Pin it here
The time of day I am most hungry is the moment I start cooking. I could eat all day and be full when I set my first skillet on the stove, but as soon as food hits that skillet, I'm famished. That's the beauty of aroma's; they draw you in so completely.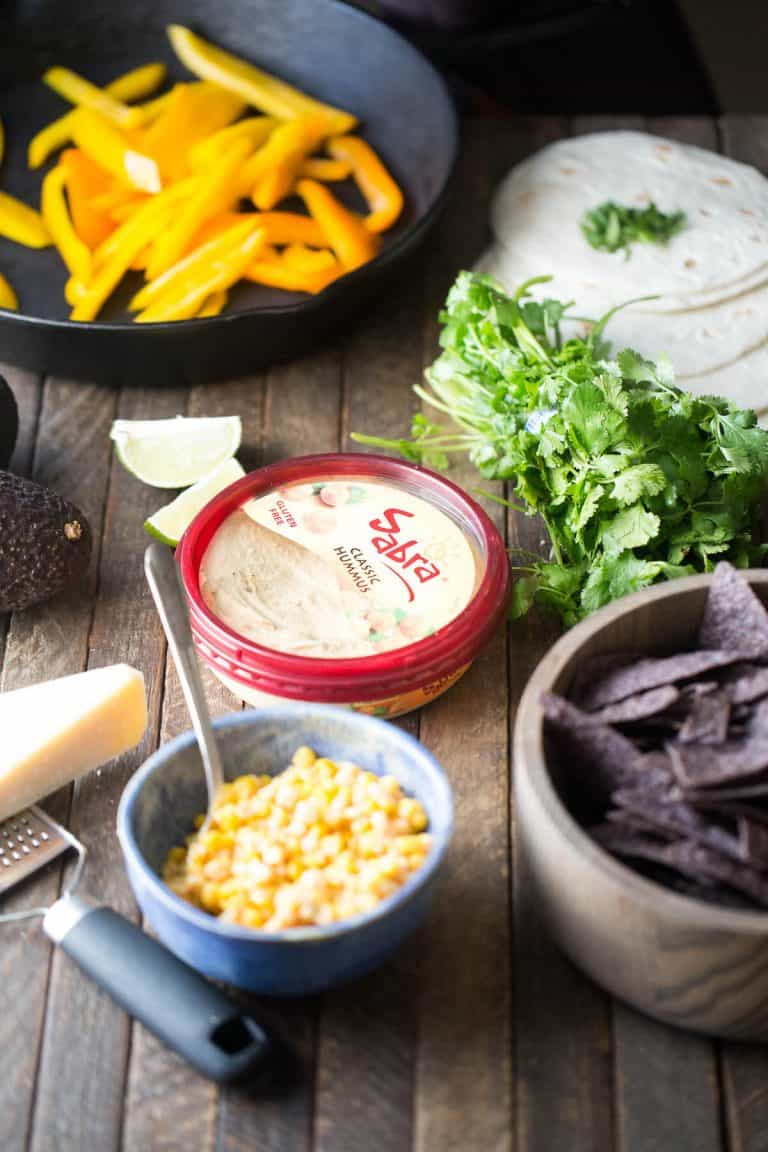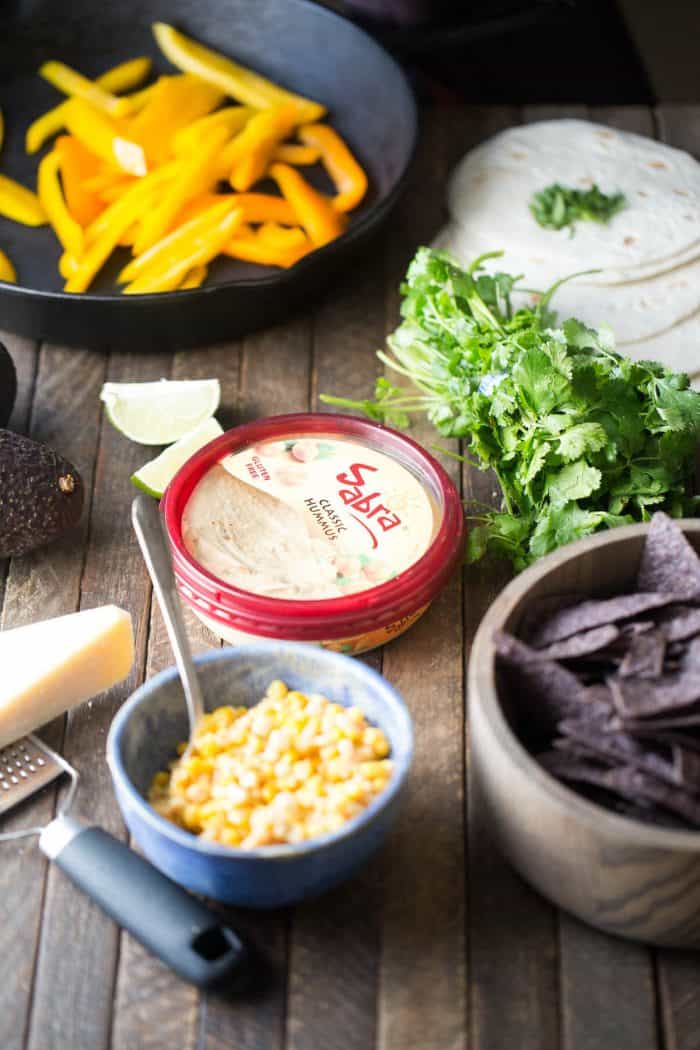 When this happens, I find, as I'm pulling dinner ingredients from the fridge; I'm pulling out munchies as well. I grab almost anything I can find, a little cheese, some pepperoni slices, maybe a handful of grapes or cherry tomatoes. Crackers, chips, and salsa often make an appearance during my unofficial, pre-meal, meal. There have been times that my snacking fills up that by the time dinner is ready; I'm forced to admit to my family that I am not the least bit hungry.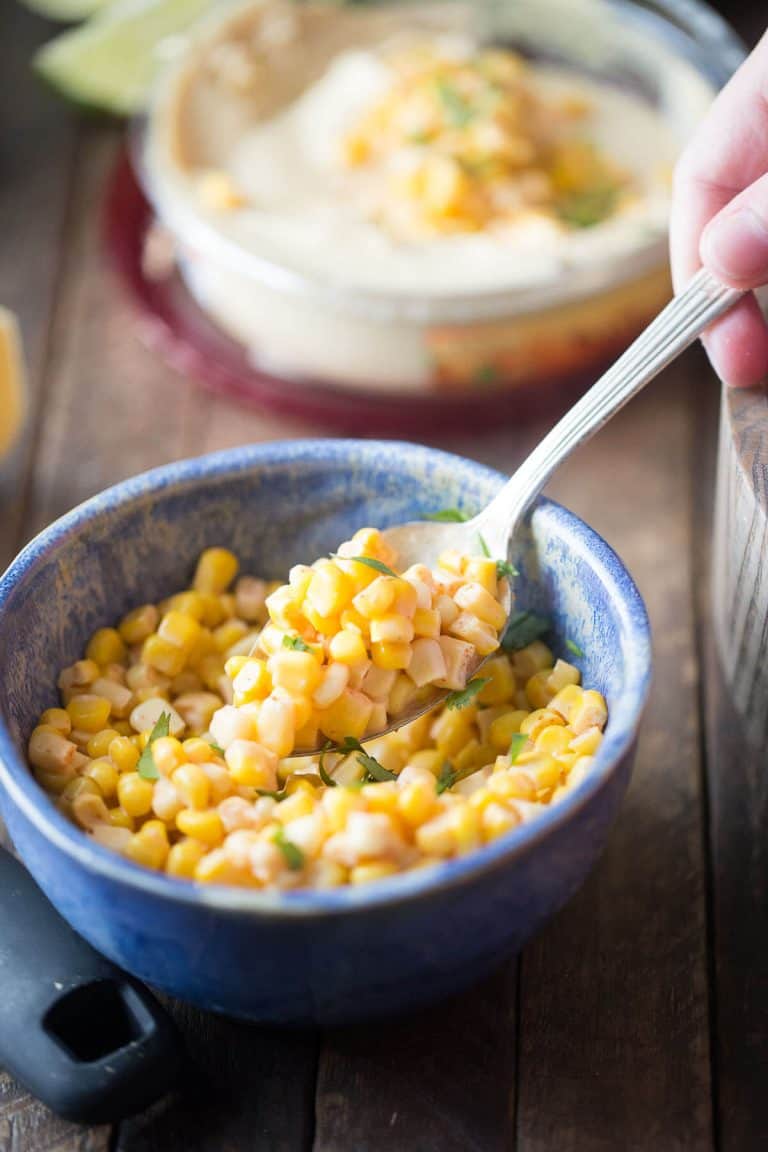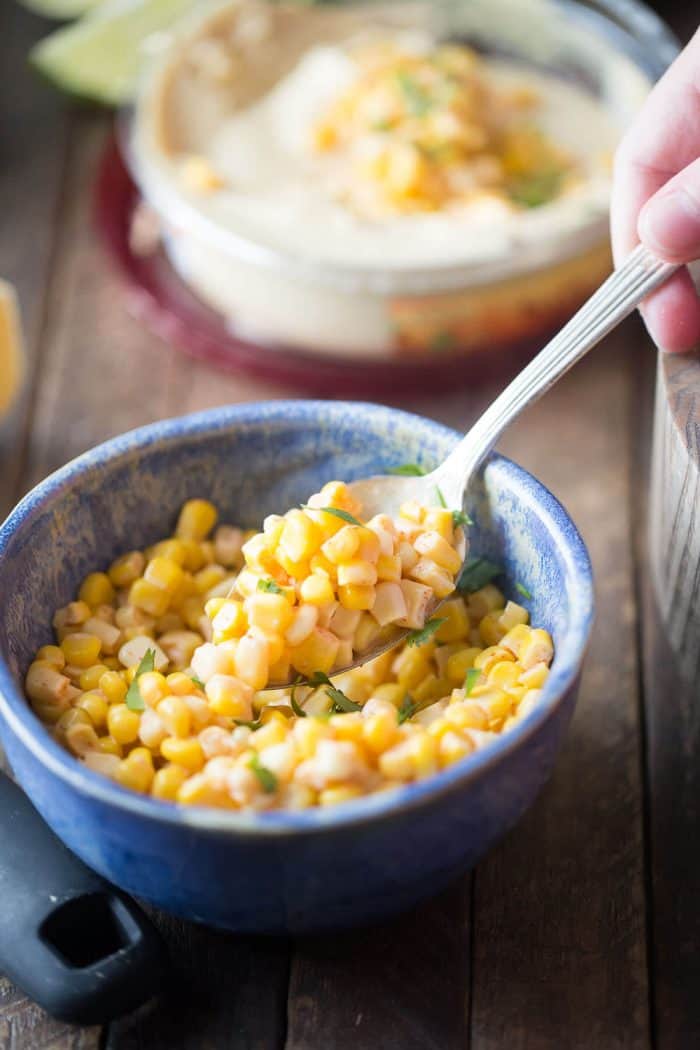 My Mexican street corn snack
Recently, however, I realized by accident that there is a way to indulge in my unofficial meal feast without ruining my appetite. I was working on this Mexican street corn salsa (based on my chile-cheese corn recipe) to pair with these salmon tacos, when it occurred to me that if my Mexican street corn salsa can flavor my tacos, then what can it do for my favorite hummus?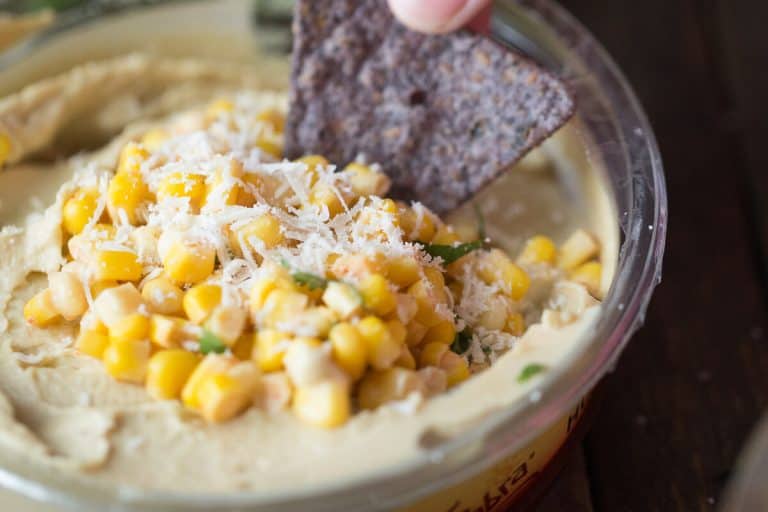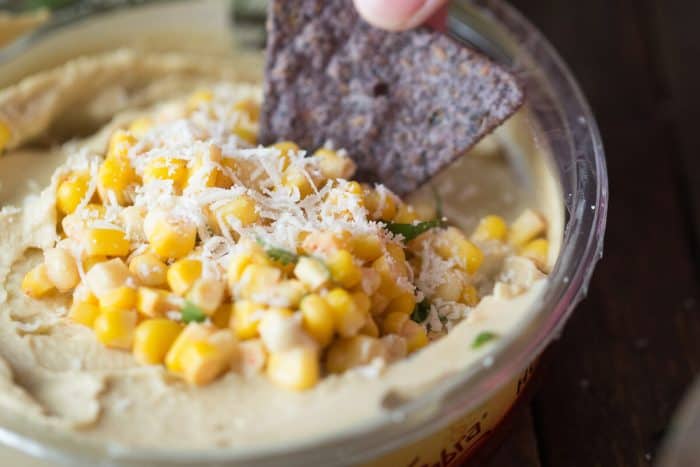 The answer is this Mexican street corn salsa can take my hummus to flavorful new heights. The best part is how simple this recipe is to prepare. Plus it is made with food you already have on hand. Canned corn, a touch of mayo and lime juice along with cumin, paprika, and cayenne pepper is all you need for this savory Mexican treat. Add just a few tablespoons to your hummus; grab bell peppers or tortilla chips and nibble as you set about preparing the rest of your meal.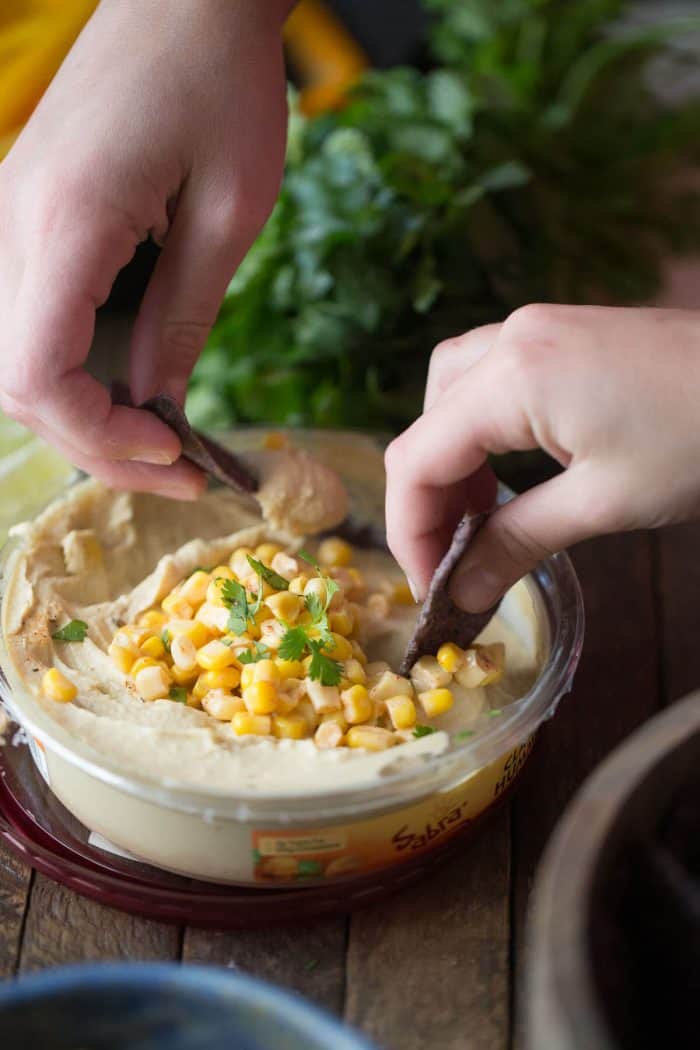 But don't rush getting that meal to the table. Chat with your friends as you prep dinner, talk with your kids as they help with the stirring or chopping, enjoy a glass of wine and savor each moment and each flavor. That's what the "unofficial meal" is all about.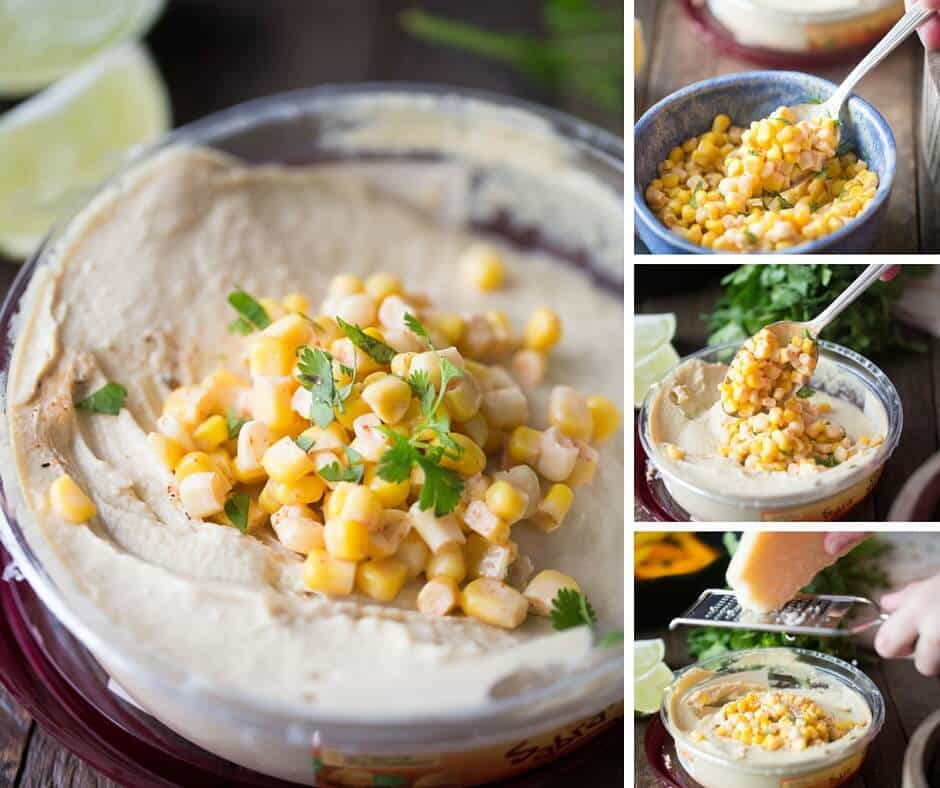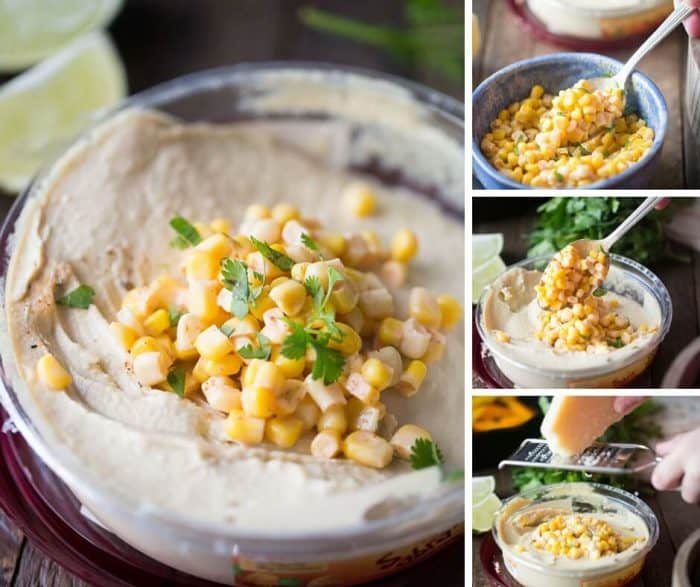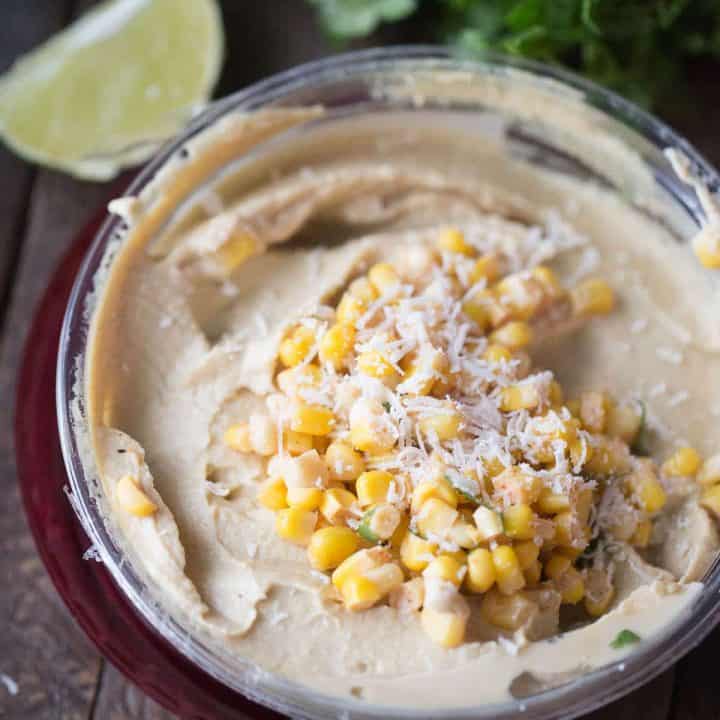 Mexican Street Corn Salsa
A simple salsa or side modeled after the very bold Mexican street corn. This recipe is easily adaptable to suit your own tastes!
Ingredients
1 14 oz can corn, drained
1 tablespoons mayo
1/2 teaspoon lime juice
pinch of salt
3/4 teaspoon cumin
3/4 teaspoon paprika
3/4 teaspoon cayenne pepper
1 tablespoon grated Parmesasn cheese
Instructions
Drain corn completely.
In a bowl, combine corn, mayo, lime juice, salt, cumin, paprika and cayenned pepper; stir. Sprinkle with Parmesan cheese just before serving. Garnish with cilantro if desired.
Nutrition Information
Yield

4
Serving Size

1
Amount Per Serving
Calories

102
Total Fat

5g
Saturated Fat

1g
Trans Fat

0g
Unsaturated Fat

3g
Cholesterol

3mg
Sodium

272mg
Carbohydrates

15g
Fiber

2g
Sugar

5g
Protein

3g
Want to learn more about the "unofficial meal"? Connect with Sabra:
Facebook | Twitter | Pinterest | Web
I created this post in partnership with Sabra. Thanks for supporting the brands and companies that make it possible for me to provide quality content to you!