Here we are in a new year full of possibilities. A whole year of fabulous meals! The 2014 Meal Plans are gonna be better than ever! You can count on it.
Heather from Sugar Dish Me and I simply share an outline of ideas and simple meals. No one says you have to follow them to the letter. We are here to offer some inspiration and maybe simplify a thing or two on that long list of stuff you call life. Truth be told, we don't really follow "the plan" either – not exactly anyway. But I really find that running to the store with a few ideas in mind makes shopping and cooking and the whole mealtime ordeal a lot more simple. Don't forget that you can ZipList any of these recipes and generate shopping lists, find coupons at your local stores – there's even a mobile app so you can take it with you! If you have questions about what ZipList is or how to use it all that is answered for you HERE.
MONDAY—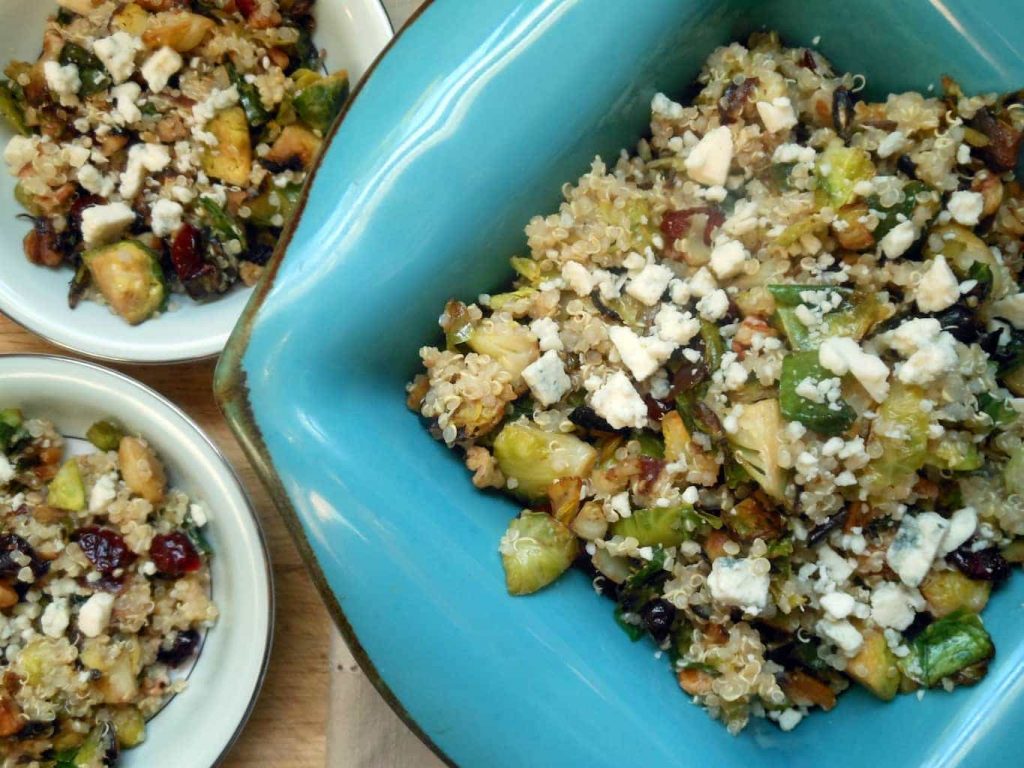 Warm Quinoa Salad with Brussels Sprouts + Cranberries + Pecans
A fantastic meatless dish – as a meal or as a side. If you aren't sure what to do with quinoa but you wanna give it a shot this is an excellent place to start.


TUESDAY—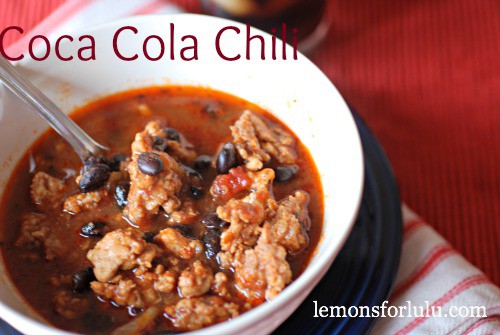 Coca Cola Chili from Lemons for Lulu
In the summer we grill with sodas. In the winter it adds a delicious and rich sweetness to chili! Try it!
WEDNESDAY—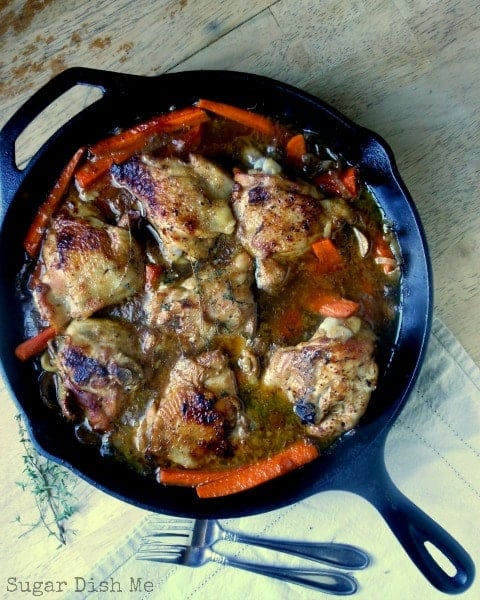 Beer Braised Chicken from Sugar Dish Me
Braised chicken with tons of flavor and a crispy skin. Thighs are such a cheap cut but are so full of flavor! This affordable dish is in our regular rotation.
THURSDAY—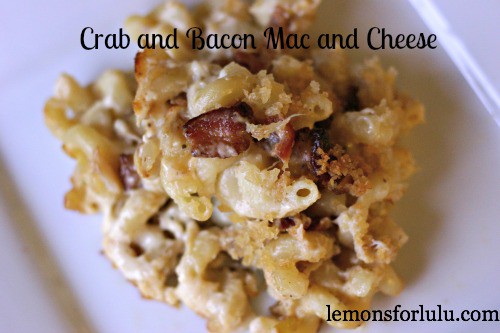 Crab and Bacon Macaroni and Cheese from Lemons for Lulu
It is DEFINITELY cold enough for warm-you-up stick-to-your-ribs food. This macaroni has crab AND bacon. That should do the trick.
FRIDAY—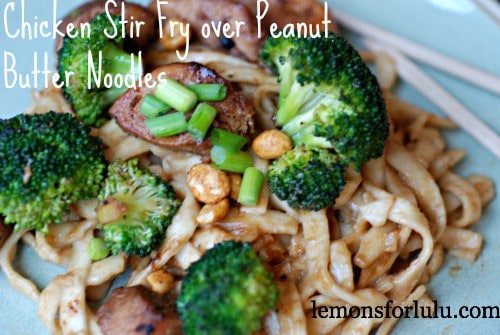 Chicken and Broccoli Stir Fry over Peanut Noodles from Lemons for Lulu
Skip the take out!!! This recipe is not only simple but the flavors remind me of some of my favorite Thai places – deeeelicious.
SATURDAY—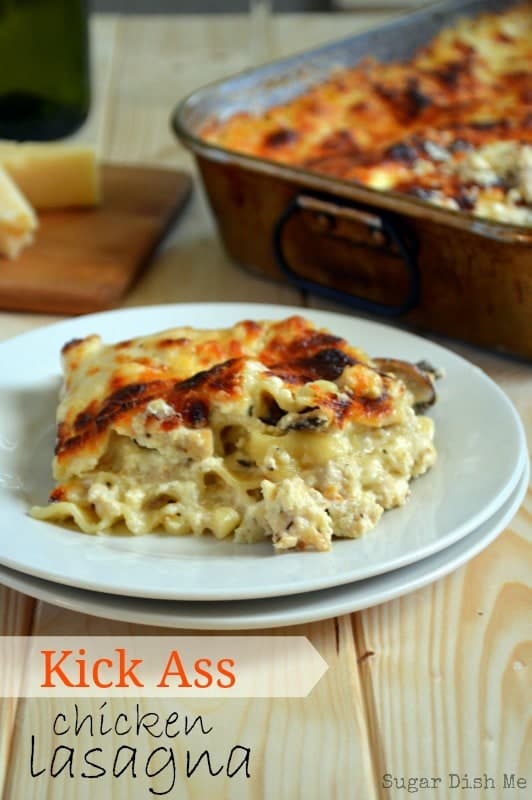 Kick Ass Chicken Lasagna from Sugar Dish Me
This lasagna was inspired by the World's Worst Lasagna, as served to us at a party. Basically we just did the opposite of everything they did and ended up with the cheesiest most fantastic lasagna ever ever.
SUNDAY—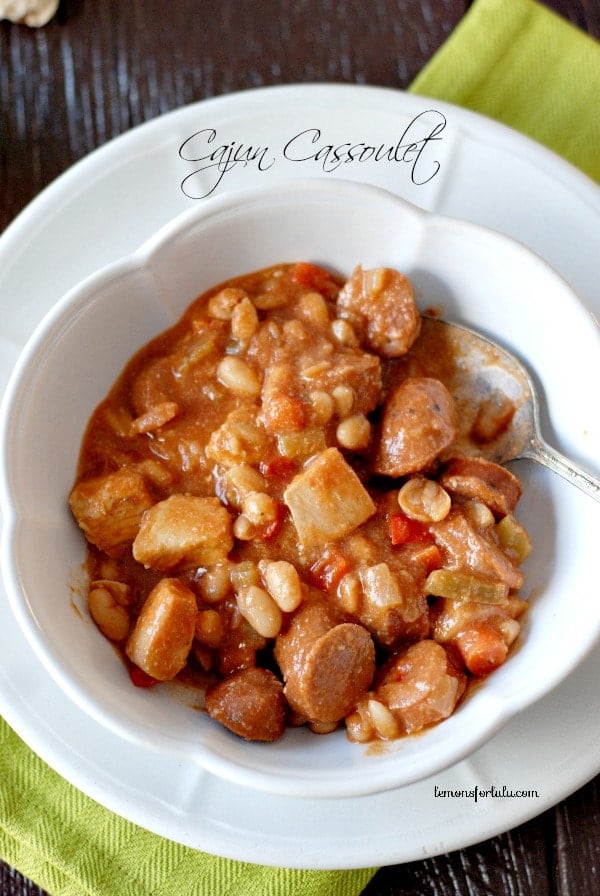 Cajun Chicken and Sausage Cassoulet from Lemons for Lulu
Like a big 'ol cajun fest on a plate. Love gumbo? This one is for you!
SOMETHING SWEET—
Best Basic Carrot Cake Cups from Sugar Dish Me
Vegetables automatically equal good-for-you, right? This carrot cake recipe is my favorite ever. REALLY moist and delicious.
Need More Inspiration? Check us out on Pinterest!
Follow Tanya Schroeder @lemonsforlulu.com's board Warm my belly-Soup/Chili on Pinterest.
Follow Sugar Dish Me's board Sugar Dish Eats on Pinterest.
Happy cooking! Have a great week!