Simplified crepes filled with a light and fluffy Nutella whipped cream and fresh strawberries!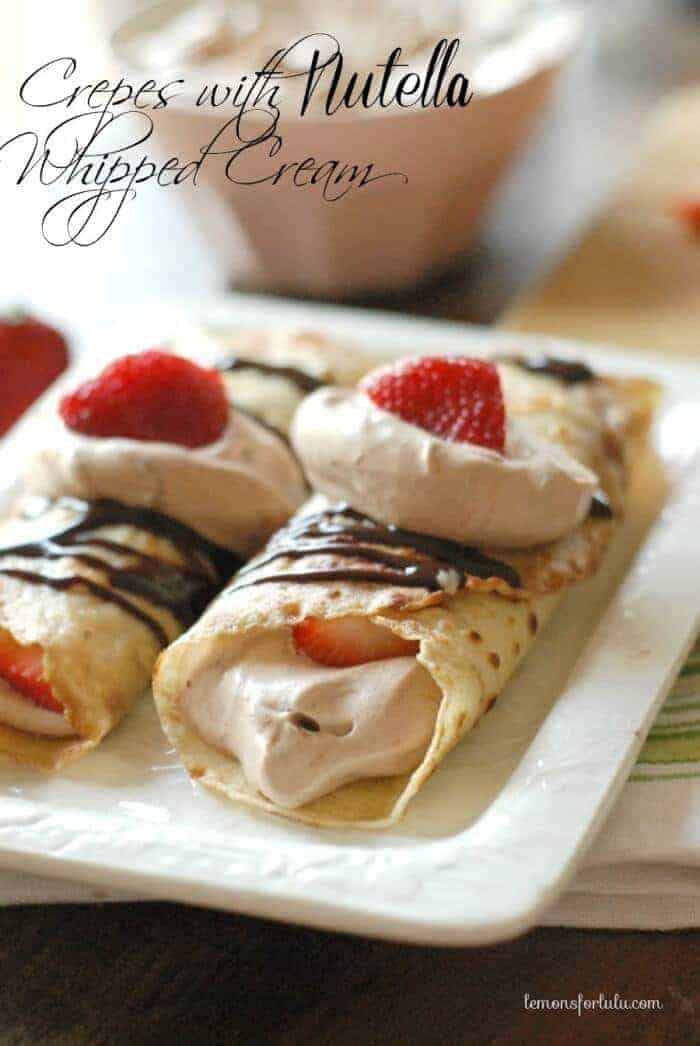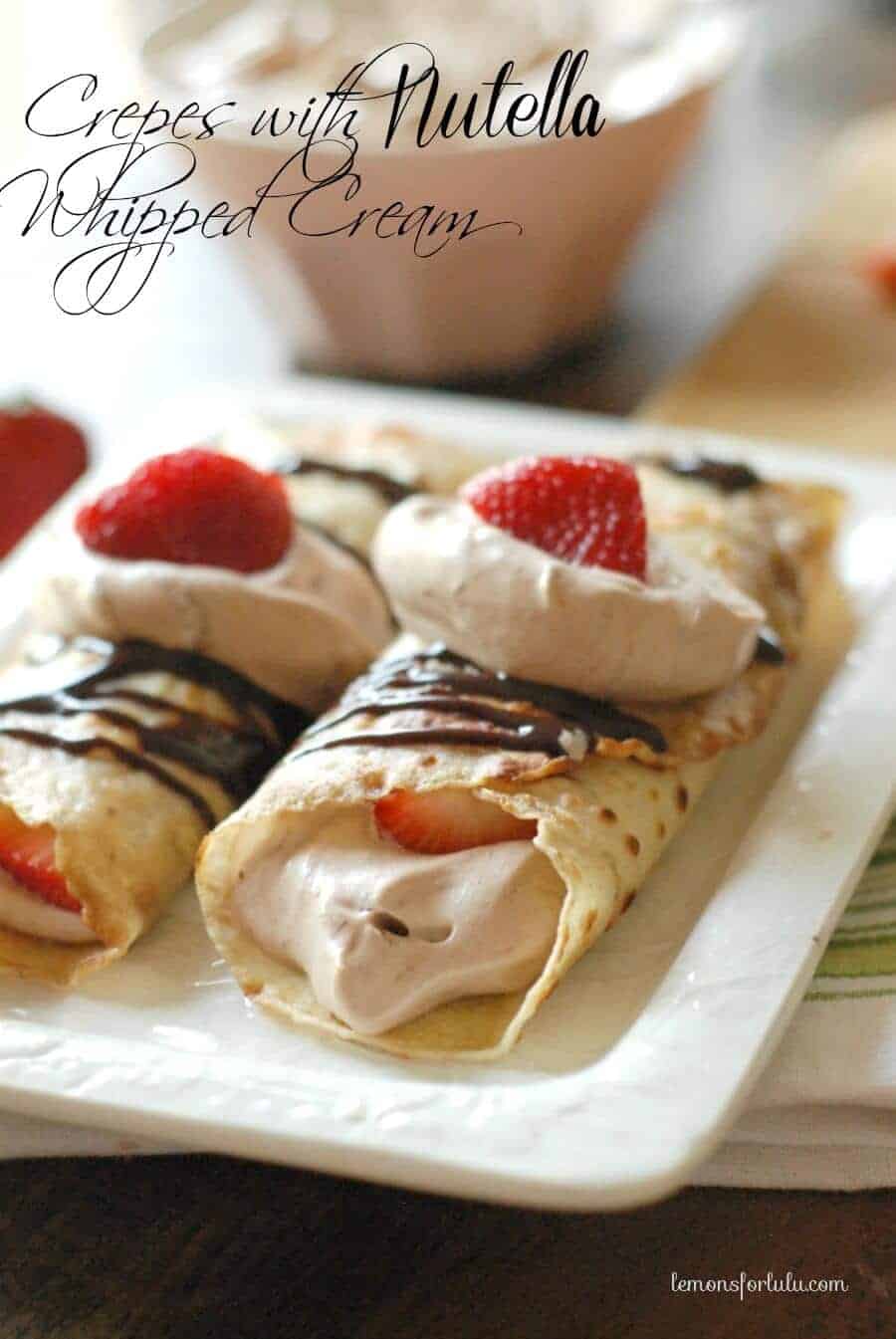 I have always loved my mom's Hungarian crepes.  I grew up calling them "Palacsinta," but they are definitely a crepe.  We'd fill them with a little jam and top them with cups of powdered sugar.  Ok, that's not true.  We didn't cover them in cups of powdered sugar, I did.  They were an absolute treat!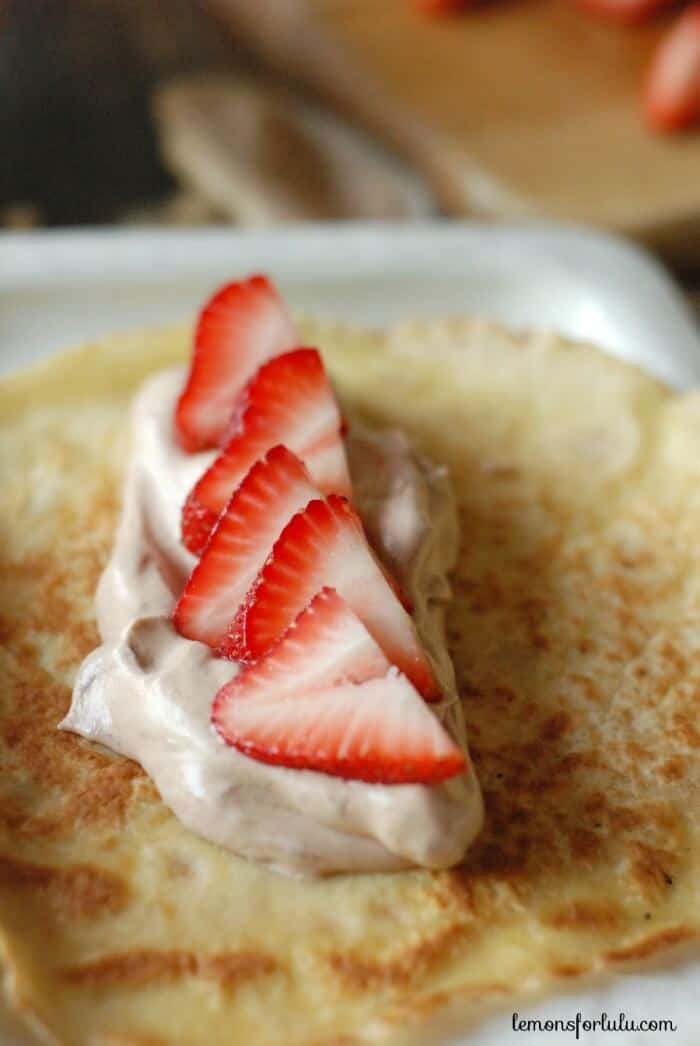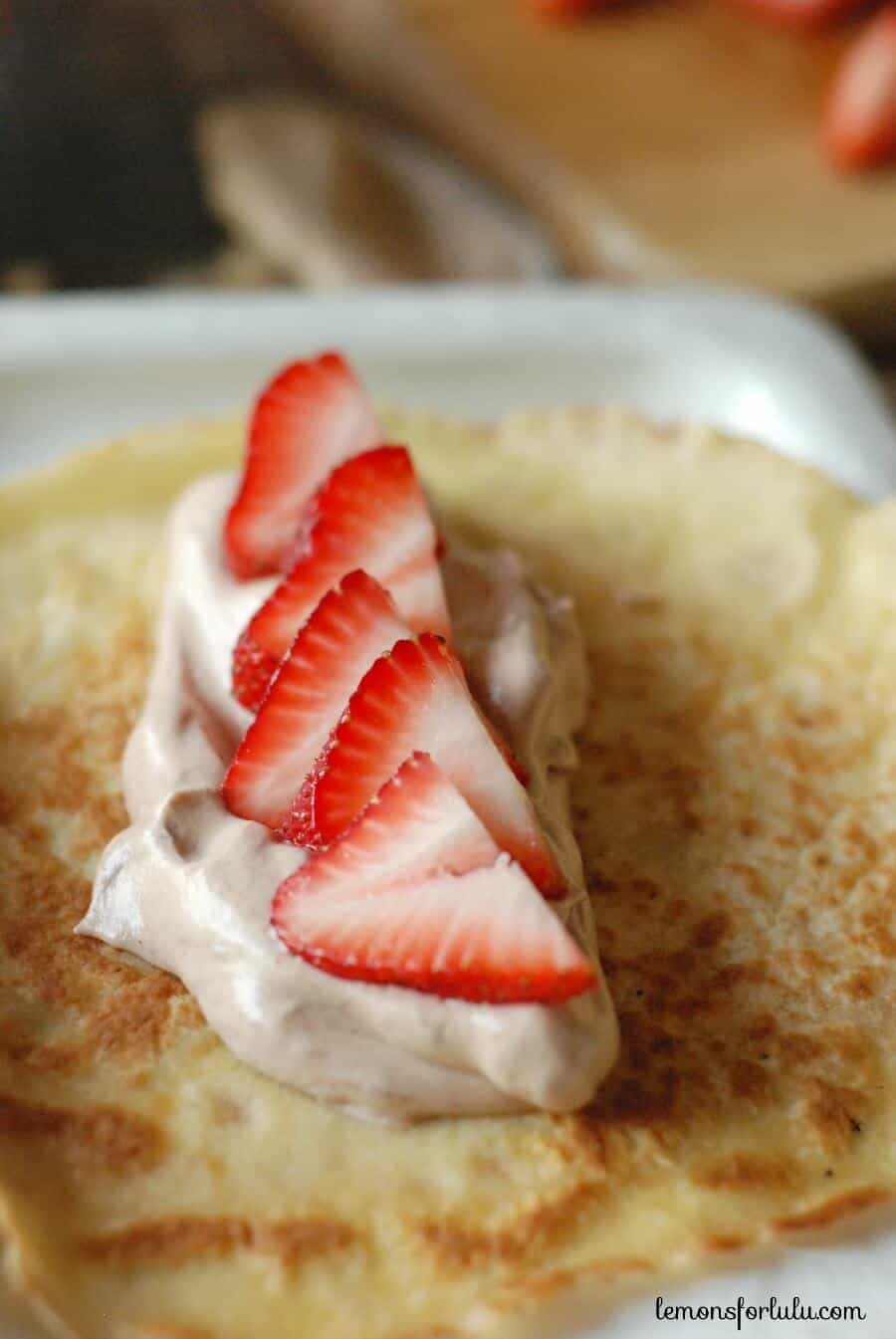 I recently developed a craving for crepes and wanted to make my mom's recipe.  However, when I asked her for the recipe, she wasn't able to tell me.  She drew a complete blank.  She said after making crepes for 50 years she no longer uses a recipe, she just throws in the ingredients until it looks right.  I was a little perturbed at this, I wanted exact ingredients and exact measurements!  Baking is a science or so I'm told.  But then I thought about how I make buttercream.  I never use a recipe, I go solely by look and by taste.  So maybe mom isn't off her rocker after all.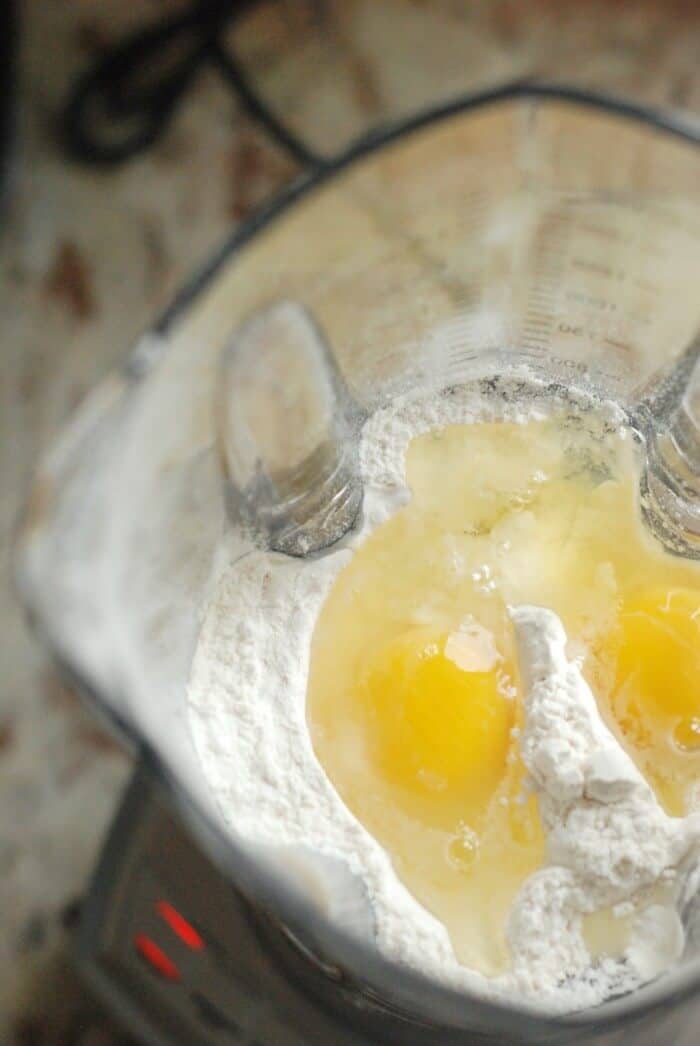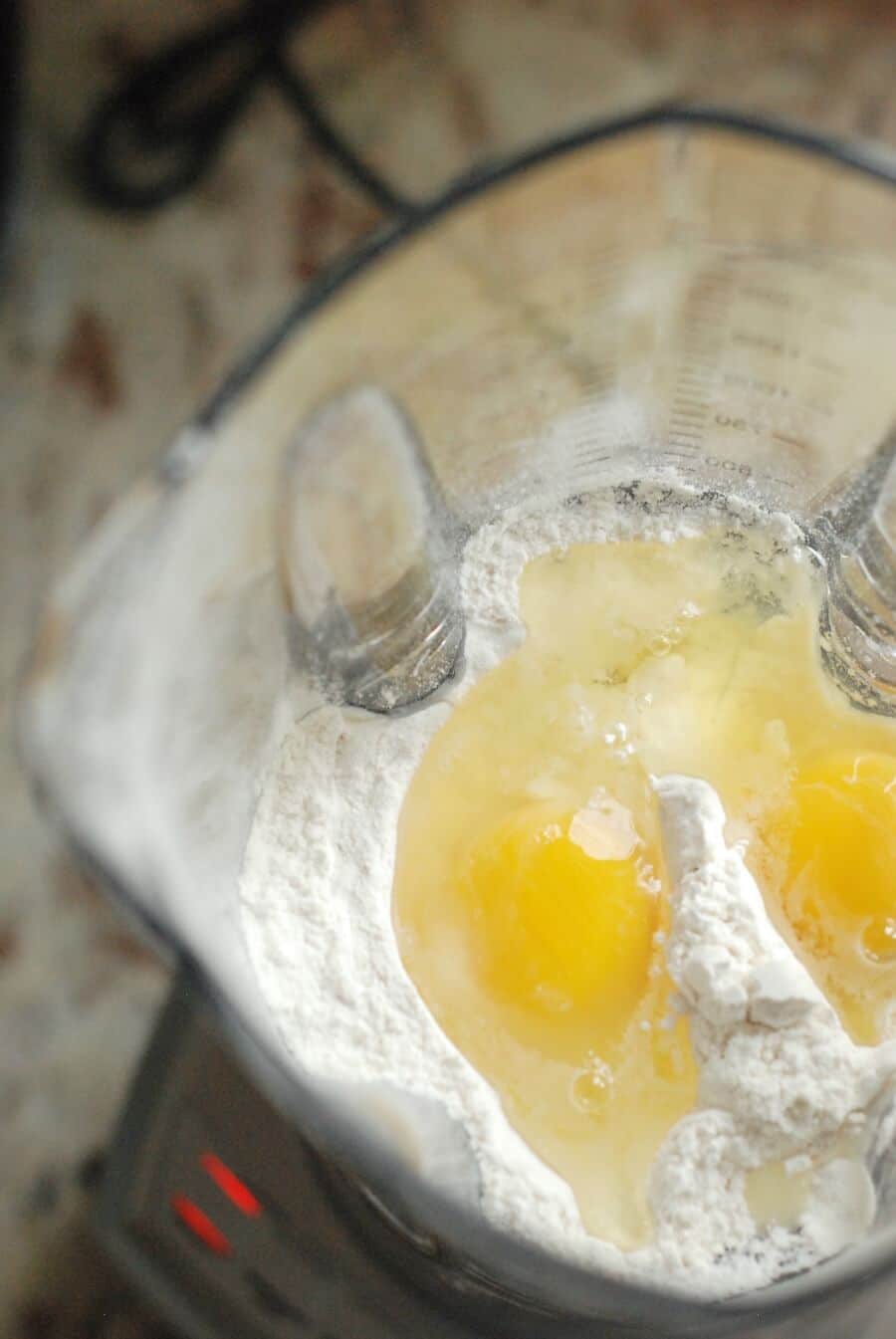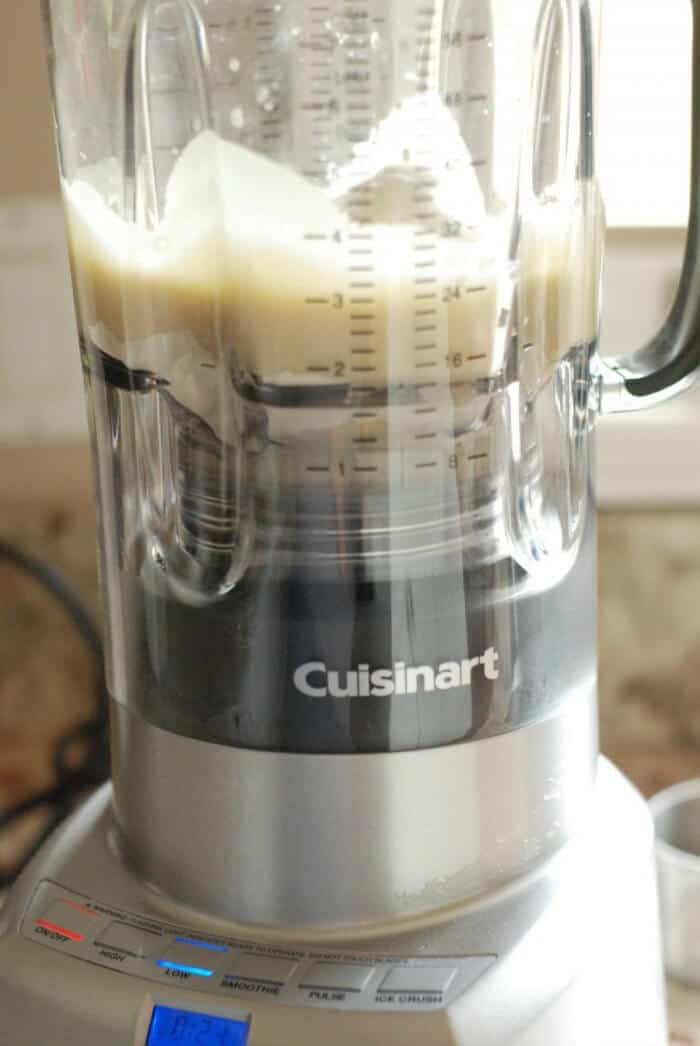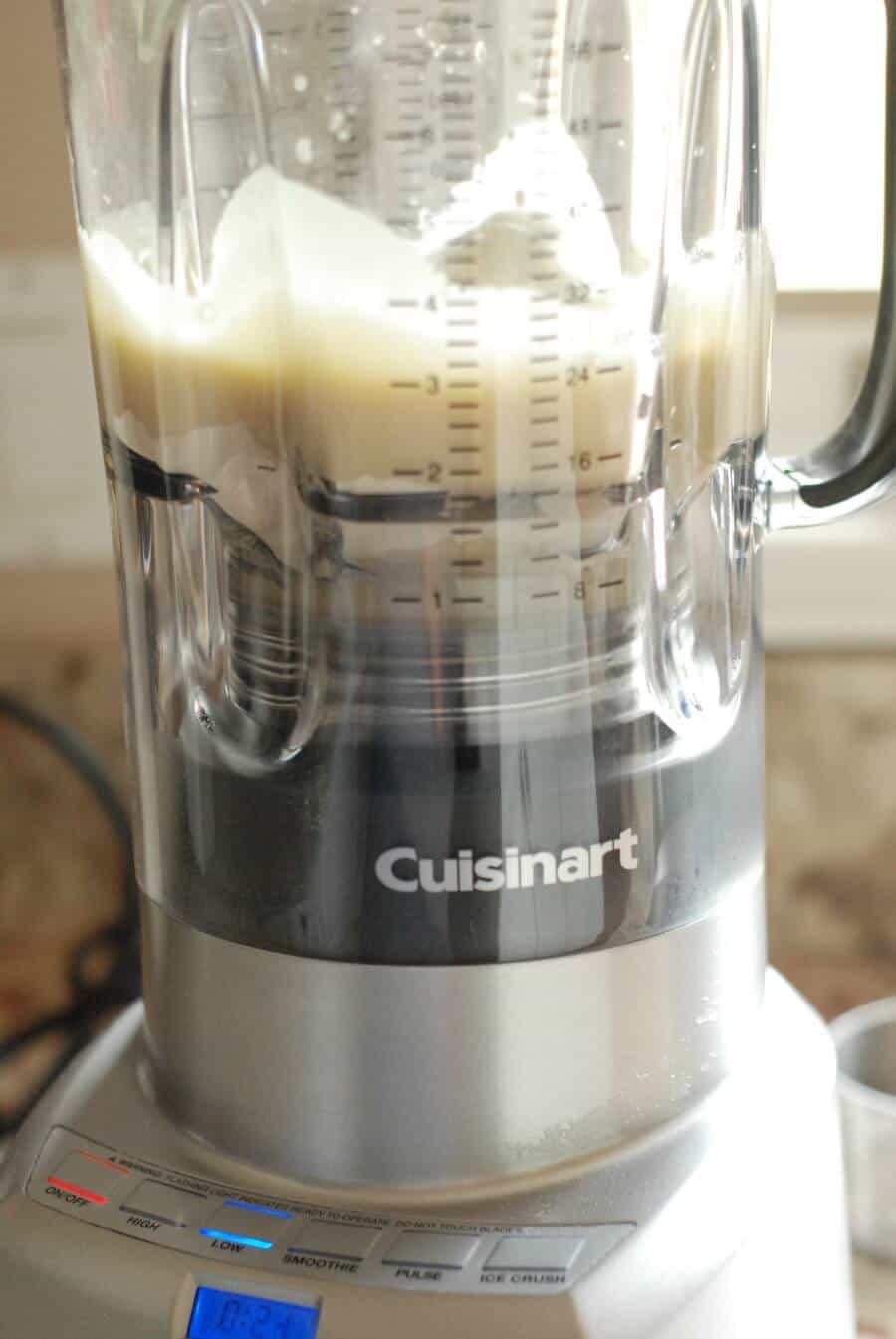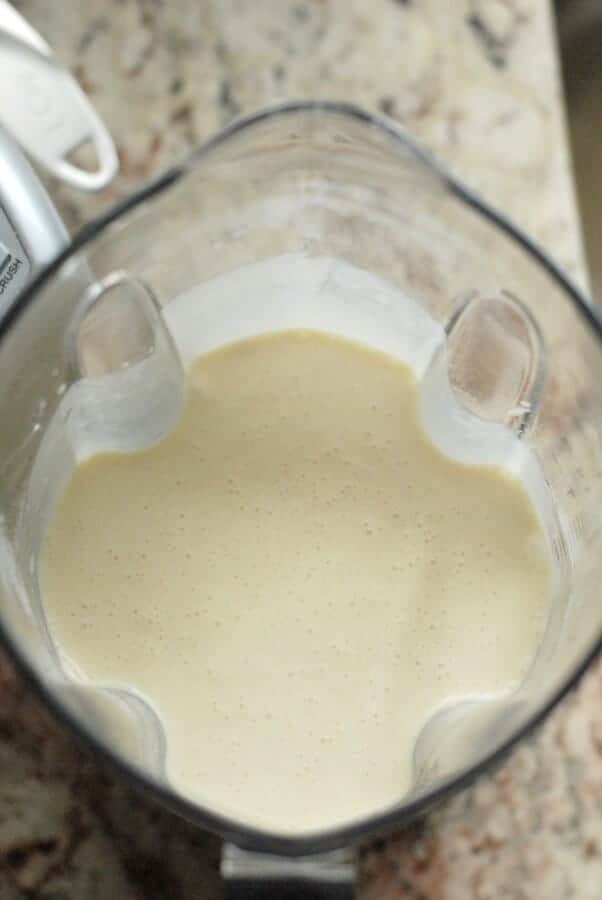 I decided to give it a whirl.  Literally.  I received this gorgeous Cuisinart blender for review and figured that would be the perfect way to make my crepes!  I tossed in my own handful of ingredients and blended until my batter appeared to be the perfect consistency to my untrained, crepe-making eye.  The batter wasn't too thick like pancake batter but it wasn't too runny either.  My first crepe was questionable.  It smelled like a crepe, but didn't quite look like a crepe.  I didn't let it brown long enough.  But the second crepe was perfect.  After that, it was smooth sailing!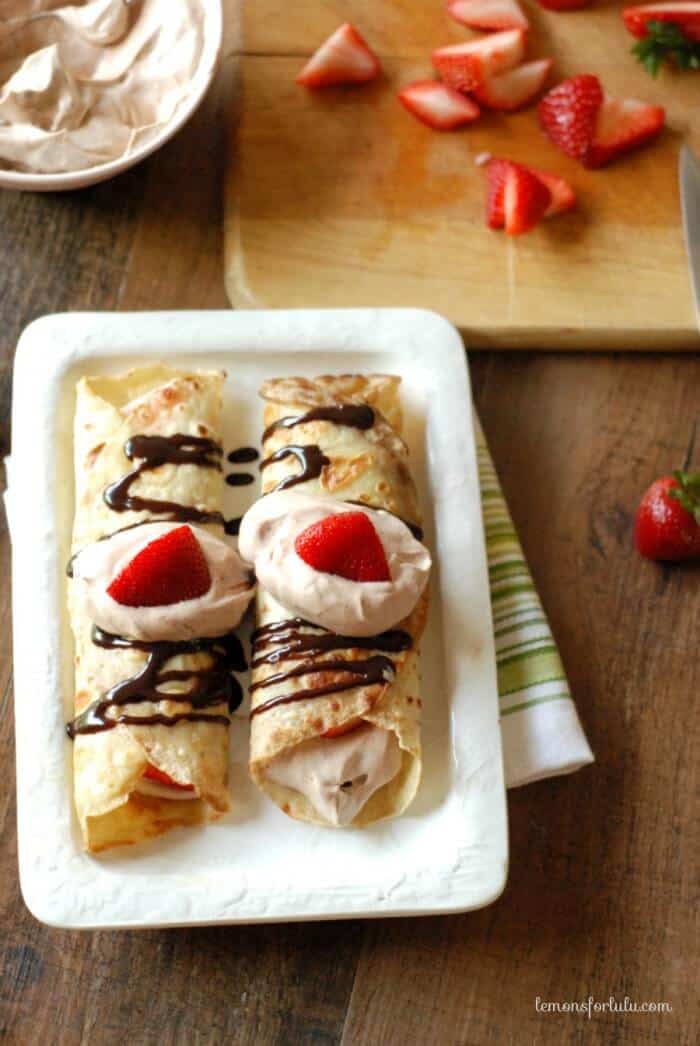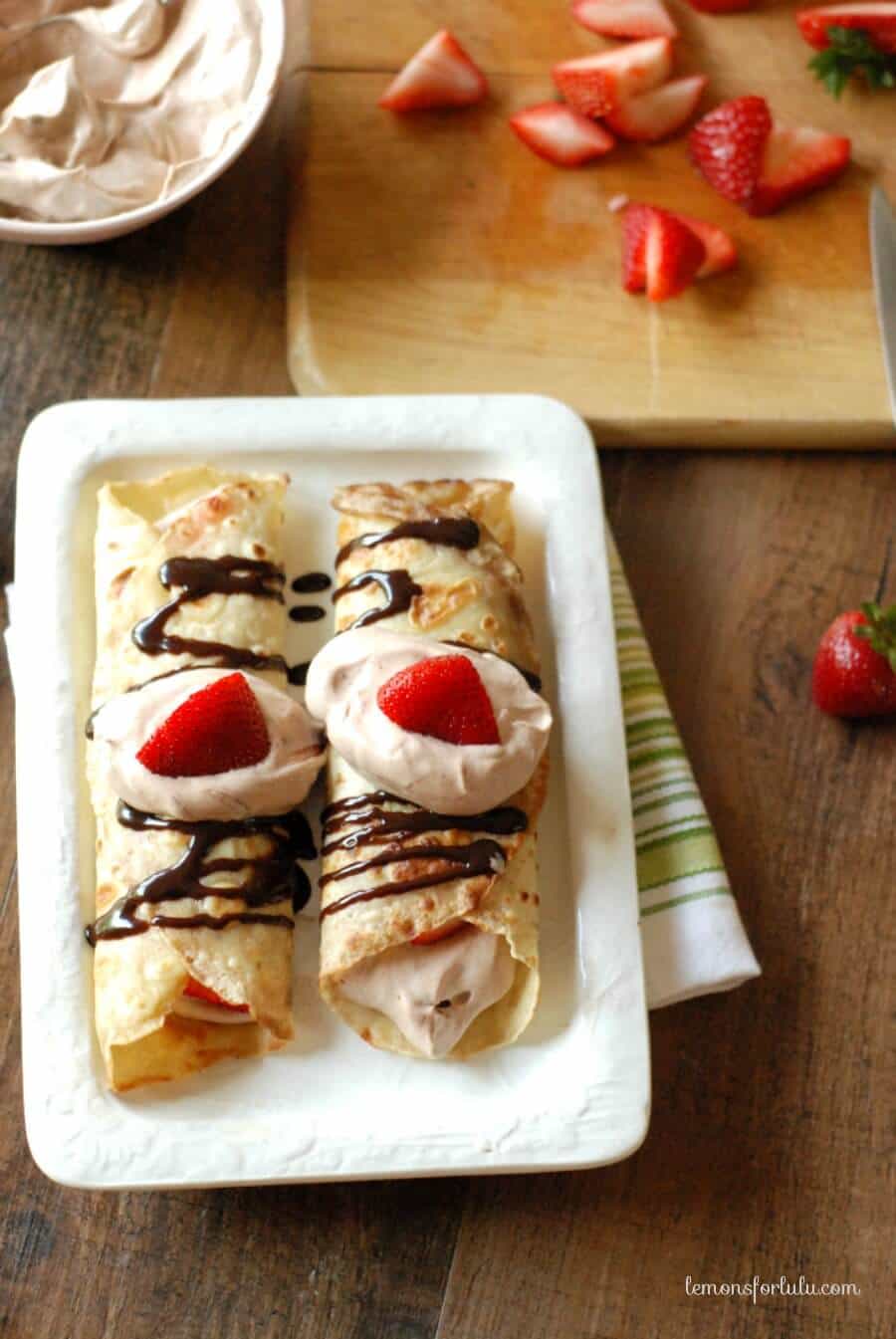 I filled our crepes with a Nutella whipped cream.  It was simple, light and paired nicely with lots of fresh, succulent strawberries.  While measuring everything to a "t" is important, sometimes it's nice to just go with the flow.
I highly recommend making crepes in a blender.  Less to wash and your batter comes together quickly and lump free.  I was surprised how quiet yet powerful this blender was!  And it was light and easy to move around the kitchen.  My kids aren't asking will I make crepes again, but WHEN will I make crepes again!  I think I have a winner!
MY NUTELLA ADDICTION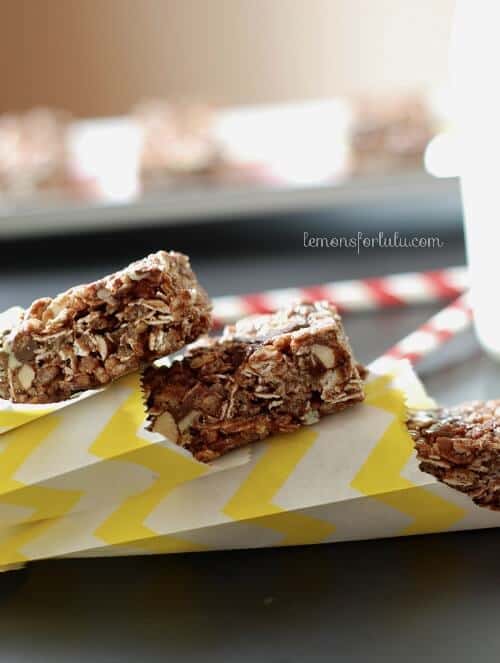 NEVER MISS A RECIPE! SUBSCRIBE TO MY EMAIL TODAY!
FOLLOW ME:
FACEBOOK | TWITTER| GOOGLE +| BLOGLOVIN | INSTAGRAM
Crepes with Nutella Whipped Cream
Ingredients
1

cup flour

2

eggs

3/4

cup milk

1/4

cup water

1/8

teaspoon salt

2

tablespoons melted butter

1

envelope Dream Whip powdered whipped topping

1/2

teaspoon vanilla

1/4

cup Nutella

1 1/2

cups sliced strawberries

Chocolate sauce for drizzling or powdered sugar, optional
Instructions
For the crepes, combine ingredients in a blender. Blend until smooth. Batter should be a little runny. If it is too thick add more milk 1 tablespoon at a time.
Heat a large skillet over medium heat. Add a scant about of butter. Pour ¼ cup of batter into the center of the pan and swirl the pan to coat. Cook crepes until golden, about 2 minutes. Flip and cook the second side until golden brown. Remove to a paper towel. Add butter to pan and repeat until all the batter has been used. Keep paper towels between crepe layers to drain and prevent sticking.
For the whipped cream:
Refrigerate your beaters and your mixing bowl. When ready to use, add cold milk, powdered whipped topping envelope, and vanilla. Whisk on high until stiff peaks begin to form. Continue to beat another 2-3 minutes until whipped topping is fluffy. Remove and gently fold in Nutella until it is fully incorporated.
Add a dollop of whipped topping down the center of each crepe, top with sliced strawberries.
Makes 8 crepes