Chicken Kiev has a perfect coating on the outside and lots of fresh seasoning hidden on the inside!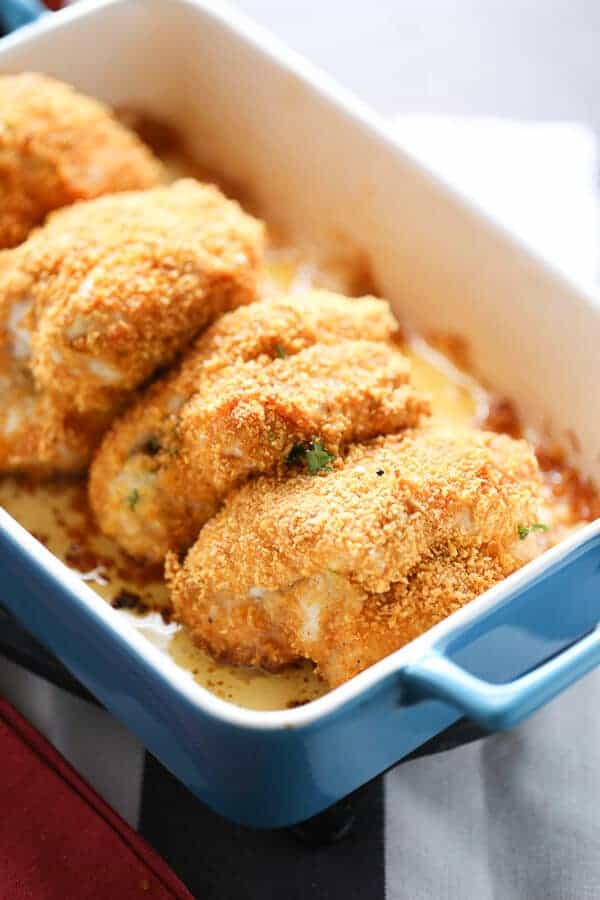 You know you are getting old when you start to notice the price of gas.  Actually, it's not just that you notice them, but that you proceed to talk about it to whomever will listen.  "$1.88 for gas? Well I haven't seen those prices in years".  Then you go on and on about how you remember when gas was $4 and how that expensive gas had a ripple effect upon everything else you bought.  You had to hoard gallons of milk in your freezer whenever they went on sale just in case the price of gas sky-rocketed again.  Just for the record, I never actually froze gallons of milk but I thought it fit in nicely with my story.
I did recently catch myself getting a little too excited over cheap gas.  Good thing I caught it early so I could put a halt to the premature aging process.  For a split second I debated about whether I should go and do something reckless, young and carefree.  Nothing sounded good so instead I just made dinner.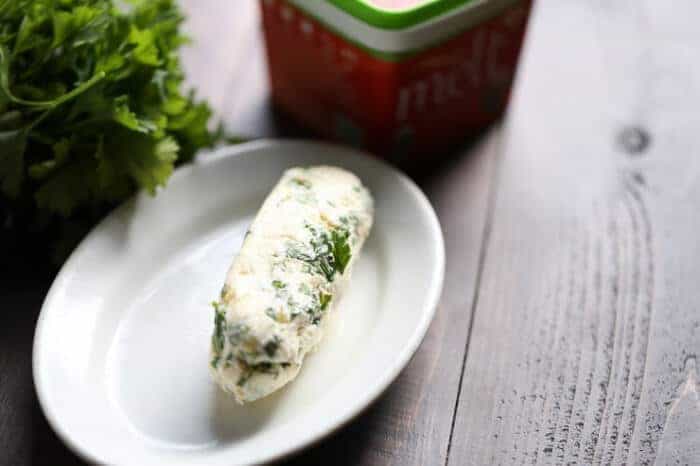 I made somewhat of an old fashioned recipe today.  Chicken Kiev is a throwback meal (just like cheap gas). Traditionally, chicken Kiev is comprised of chicken breasts that have been pounded until very thin and then breaded.  The chicken is rolled around cold, seasoned butter and baked, or sometimes fried.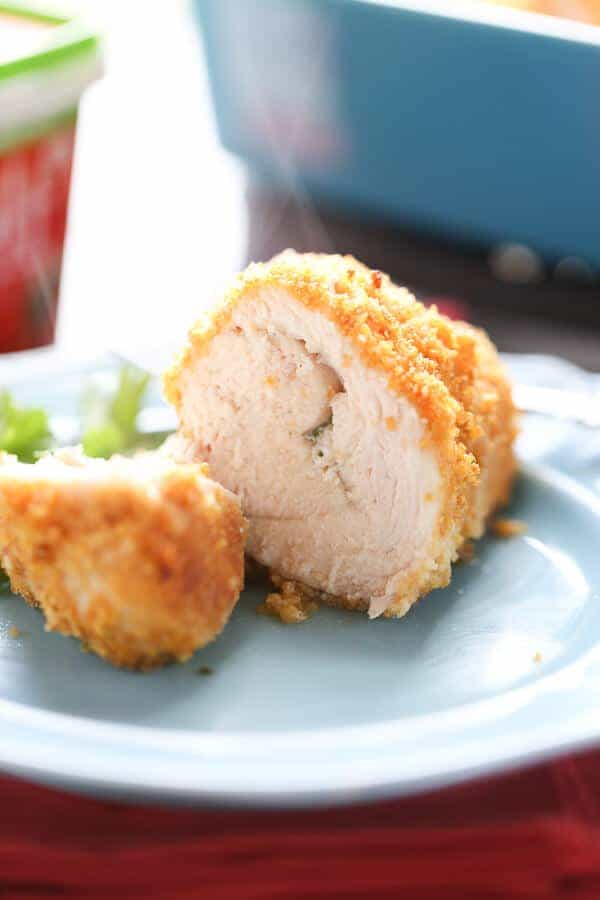 This retro meal of chicken Kiev and all that talk of cheap gas just might inspire me to puff up my bangs with hair spray and make a mixed cassette tape.
Watch out kids, the 80's are coming back!
4
adjust servings
This chicken kiev is coated in a perfectly seasoned coating then wrapped around herbed butter spread and baked up to absolute perfection!
Ingredients
1/2

cup MELT ® Organic buttery spread

2

tablespoon parsley divided

1

garlic, minced

4

chicken breasts

2

whole eggs, lightly beaten

1

tablespoon water.

1 1/2

cup cornflake crumbs

1

teaspoon salt

1

teaspoon pepper

2

teaspoons paprika
Instructions
In a bowl, combine butter spread, parsley and garlic. Place mixture in plastic wrap and roll into a 4 inch log. Place in the refrigerator for at least an hour.
Preheat oven to 350. Spray a 9x13 inch pan with non stick spray and set aside.
Place chicken breasts between two sheets of plastic wrap. Pound chicken until they are thin, about 1/2 to 3/4 inch thick. Place a slice of herbed butter in the middle of your chicken breast and roll up sealing butter in as much as possible. Toothpicks might be needed to secure chicken.
Combine eggs and water in a bowl. Add cornflake crumbs, salt, pepper in a separate bowl. Dunk chicken bundles in egg mixture, let excess drip off and then roll in coating. Place chicken in prepared pan. Repeat with remaining chicken.
Bake chicken for 30-40 minutes or until juices run clear.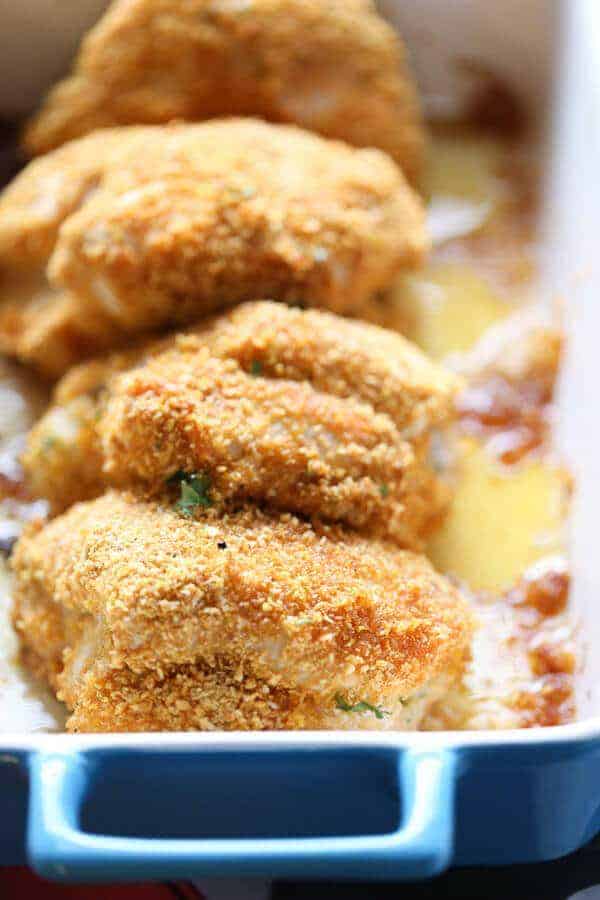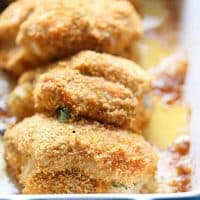 More chicken dishes you will love:
Caprese Chicken Portobello Mushrooms
Buffalo Fettucine Chicken Alfredo
Crispy Baked Chicken Wings with Carolina Mustard Sauce