Chicken gets all dressed up! This dish pairs chicken with sweet alchohol, grapes, walnuts and tangy blue cheese!
I tried mead only twice in my life. The first time was in college. My friend made it in his basement. He was incredibly proud of his alcoholic honey creation, he truly thought it was the best thing ever. I, on the other hand, was not impressed. I'd rather drink rubbing alcohol than consume what he served! Good lord, his mead could probably fuel a car. After that experience, I wasn't eager to try mead again.
Last month I did a brief culinary tour of Columbus, Ohio as part of my "Eggcellent Adventure" with the Ohio Poultry Association. On of our first stops was a local meadery called Brother's Drake Meadery. My whole outlook on Mead has since changed. It went from being this basement made, drink of the Middle Ages to this hip, adventurous flavorful drink that is absolutely delicious! The flavor possibilties were vast and I enjoyed sampling each one. My favorite was the Hot Shot made with Ohio Mead that had been infused with Habanero peppers. I am a spice fanatic! I was forutnate enough to bring home a bottle of Apple Pie Mead. And this became part of our dinner.
Riesling and other sweet wine make a fantastic cooking ingredient. Riesling pairs especially well with chicken. I'm sure you can see where I'm going with this, instead of Riesling, I used the sweetened Applie Pie flavored mead in this dish. I know you probably don't have mead handy, no worries, stick with your favorite Riesling or even chicken broth. This dish is light, but has so many wonderful, contrasting flavors and textures. I lightly sauteed the grapes with the mead mixture at the very end so that they'd absorb up the flavor of the sauce. The whole dish is sprinkled with tangy blue cheese and crunchy walnuts. Elegant yet simple! I'm a mead convert! I cannot wait to try more!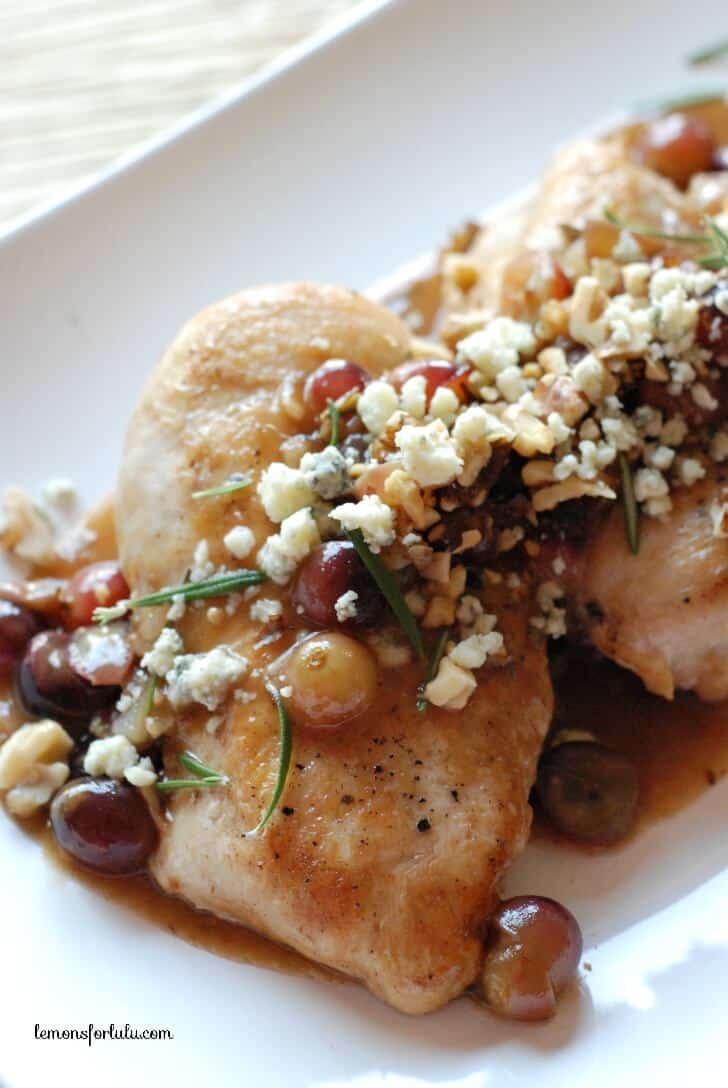 EAT MORE CHICKEN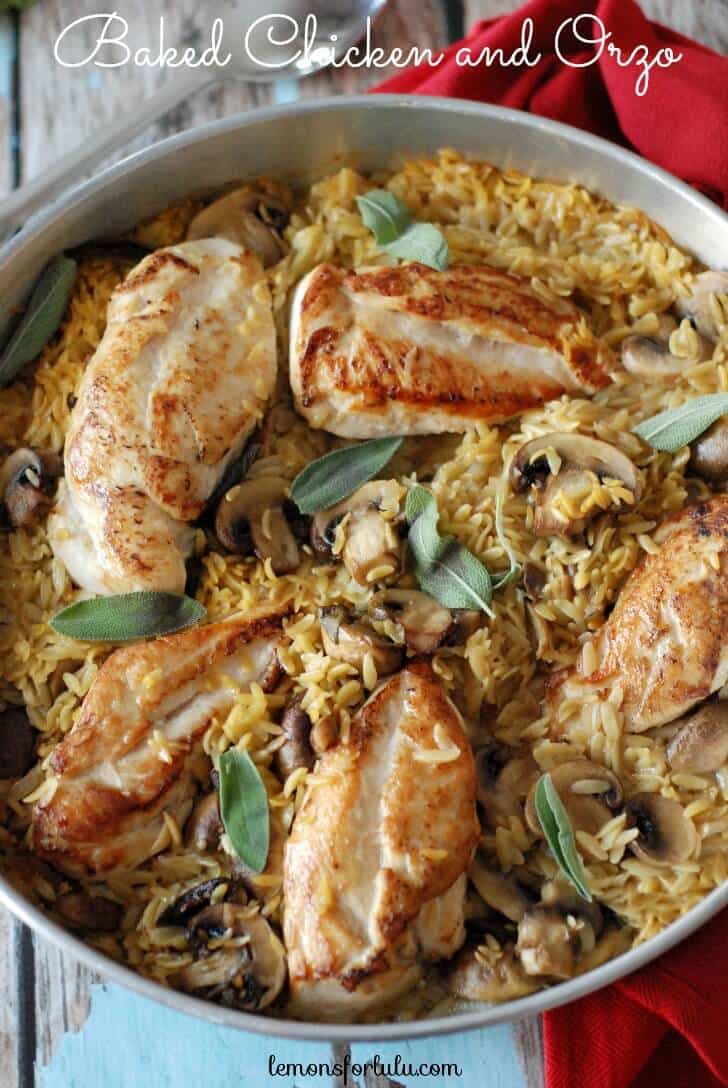 Chicken with Blue Cheese and Grapes
This dish pairs chicken with sweet alchohol, grapes, walnuts and tangy blue cheese!
Ingredients
4 chicken breasts
1 teaspoon olive oil
2 tablespoon butter, divided
1 tablespoon flour
1 small shallot, chopped
1 teaspoon garlic, minced
1/2 cup Riesling
1/3 cup chicken broth
1 tablespoon fresh Rosemary
2 cup red grapes, haved
1/4 cup crumbled bleu cheese
1 cup chopped walnuts, toasted
Instructions
Heat a large skillet over medium heat. Add olive oil and 1 tablespoon of butter. Season chicken with salt and pepper and brown in skillet 4-5 minutes per side or until browned. Remove chicken to a plate and keep warm.
Add remaining tablespoon of butter to skillet. Stir in shallot and garlic. Whisk in flour until blended. Carefully pour in wine and broth, whisking until smooth. Return chicken to skillet, bring to a boil and cover. Cook chicken for 10 minutes. Remove cover, add rosemary and grapes; cook an additional 5 minutes. Serve with walnuts and blue cheese.
Nutrition Information
Yield

4
Serving Size

1
Amount Per Serving
Calories

578
Total Fat

33g
Saturated Fat

8g
Trans Fat

0g
Unsaturated Fat

23g
Cholesterol

124mg
Sodium

311mg
Carbohydrates

23g
Fiber

3g
Sugar

13g
Protein

45g