Welcome to Day #4 of Appetizer Week, a multi-blogger event co-hosted by Kim of Cravings of a Lunatic and Kristen from Frugal Antics of a Harried Homemaker. With the big football game coming up, we wanted to make sure you had plenty of ideas for your game day spread. Each day we will be dishing up a different set of appetizers. We hope you enjoy this fabulous group of recipes. Tune in each day starting with Monday, January 20 and ending on Saturday, January 25. Lots of great prizes will be up for grabs so you do not want to miss one single day. Follow #AppetizerWeek on Twitter to keep up to date with all our amazing recipes and giveaways!
Sriracha and chicken are mixed together then baked into Pillsbury Grands biscuit for a bite sized bundle that packs a punch!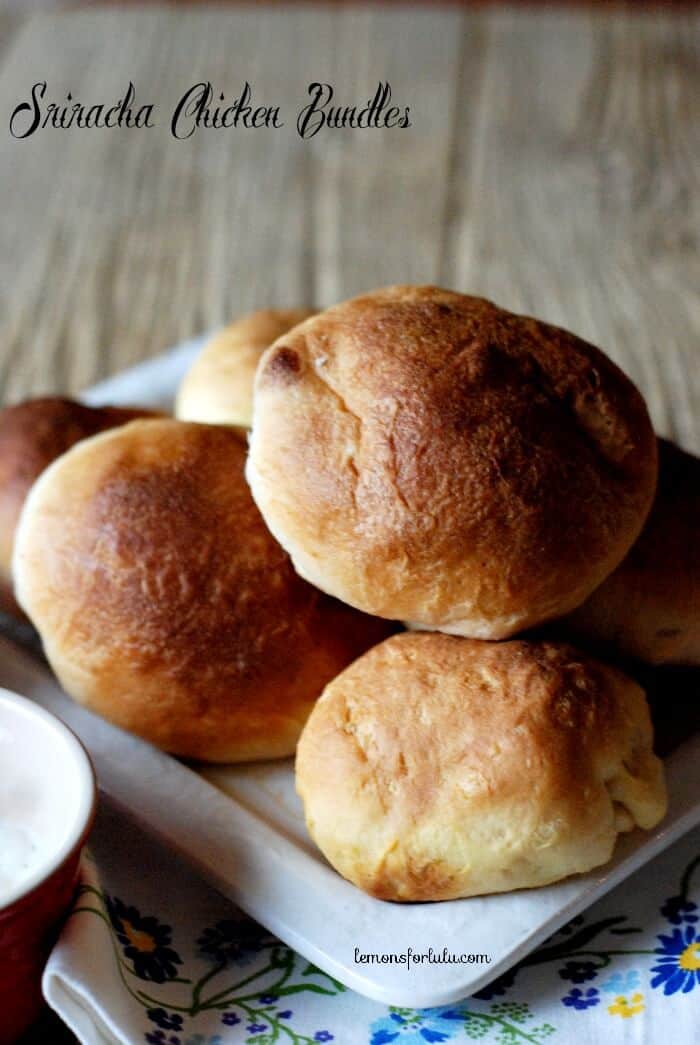 According to the latest statistics, salsa has surpassed ketchup as the all time favorite condiment.  I do love salsa, but I don't quite view it as a condiment, I see it as guacamole's side-kick when I'm craving chips.  My personal favorite condiment is Sriracha.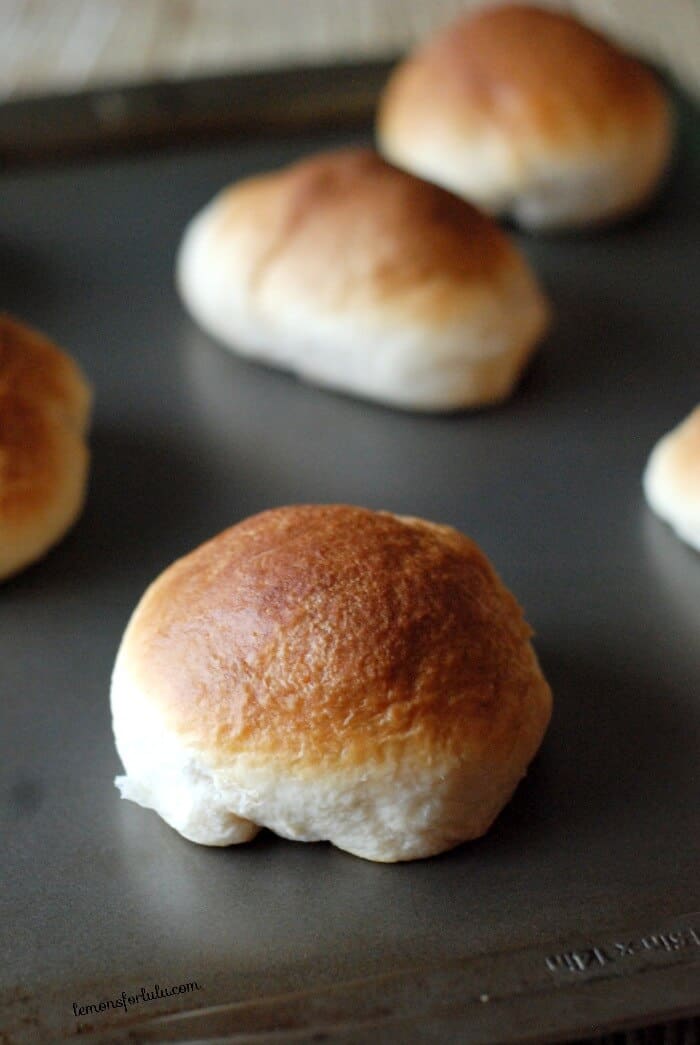 This pungent sauce made from red chilies is present at just about every meal.  I put it on my pizza, my pasta, in my soup, on my burgers, Thai food, Mexican food….EVERTYHING!  It's a matter of time before I find a way to bake it into something sweet.  I've done it with wasabi, I can surely do it with Sriracha!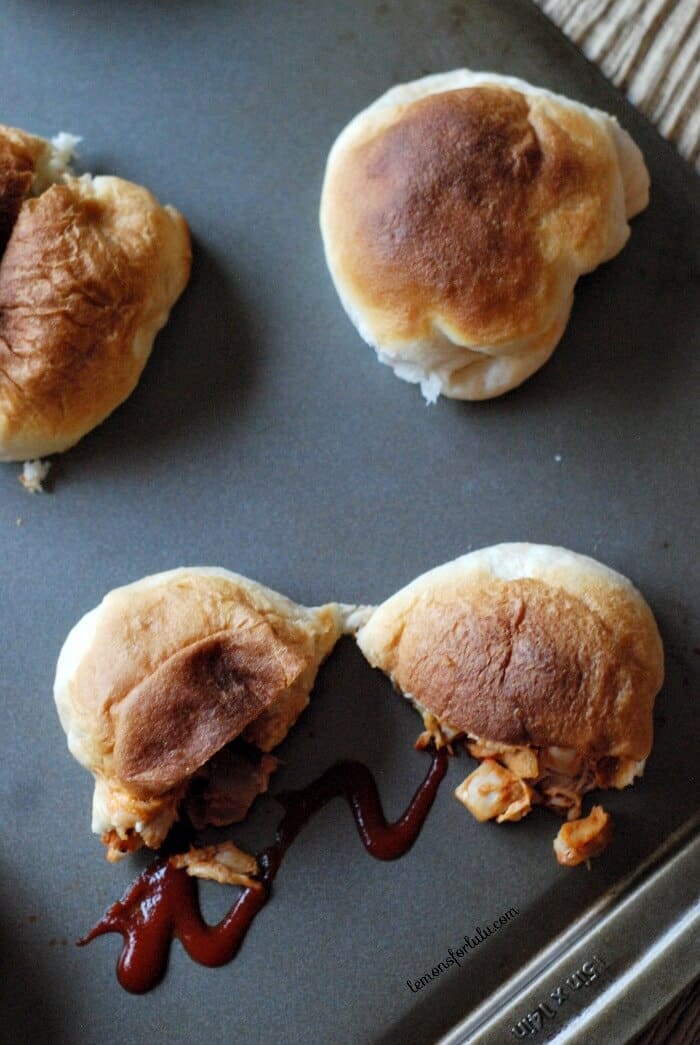 I fear me and my taste buds have become somewhat addicted to the rooster labeled bottle of fiery red liquid.  The more I use it, the more I try to find food to use it on!  I constantly need more.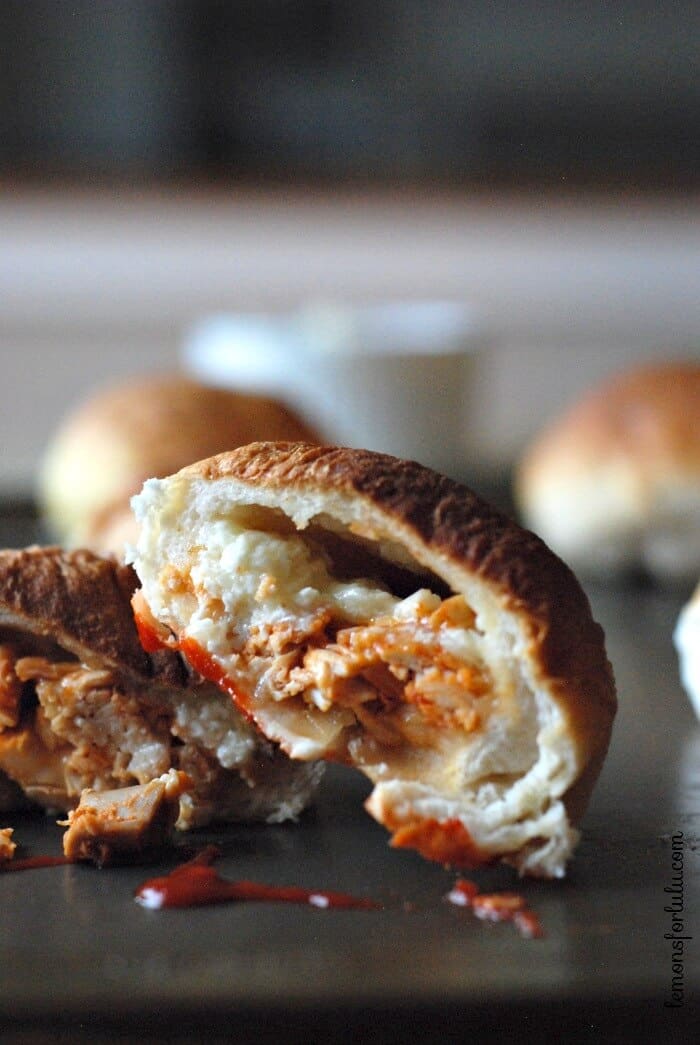 During one of my desperate "I-need-Sriracha-now" moments I decided to combine Sriracha with rotisserie chicken and stuff it into biscuits!  To temper the heat for my family, I also added Monterey Jack cheese and cream cheese.  My taste buds went haywire after biting into these soft, buttery biscuits!  The combination of the cool, creamy cheese and piquant chicken was almost too much!  I said almost….I may have eaten three bundles when they came out of the oven….and I may have dipped them in a bowl of Sriracha I had on the side….
And they say salsa is the number one condiment, whatever.  Who conducts those survey's anyway?
THE SPICE OF LIFE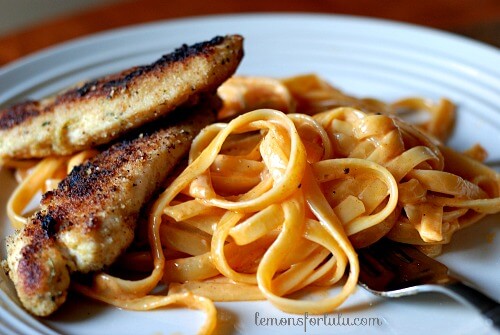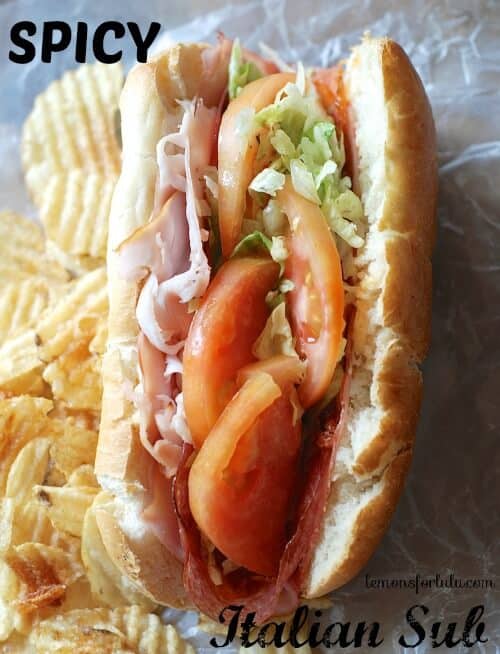 NEVER MISS A RECIPE! SUBSCRIBE TO MY EMAIL TODAY!
FOLLOW ME:
FACEBOOK | TWITTER| GOOGLE +| BLOGLOVIN | INSTAGRAM
Sriracha Chicken Bundles #AppetizerWeek and a #Savorx Giveaway!
Ingredients
2 cans Pillsbury Grands Biscuits 16.3 oz-8 count
1 small Rotisserie chicken, shredded
1 ½ cups Monterey Jack cheese, shredded
4 oz cream cheese, softened
3 tablespoon Sriracha
2 tablespoon melted butter
2 teaspoon garlic powder
Instructions
Preheat oven to 425. Spray two baking sheets with cooking spray and set aside.
In a bowl mix together the shredded chicken and the Sriracha sauce, adding more or less sauce as desired. In a separate bowl, combine the cream cheese and jack cheese.
Remove biscuits from cans. Spread each biscuit into rounds. Mound a tablespoon full of cheese mixture followed by 2 tablespoons full of chicken mixture. Bundle up biscuit edges and pinch dough together. Roll dough in a ball in your hands and place on a baking sheet.
Brush tops of each bundle with melted butter and sprinkle with garlic powder.
Bake for 8-10 minutes or until golden brown. Serve with extra Sriracha or with Ranch dressing.
http://www.lemonsforlulu.com/sriracha-chicken-bundles-appetizerweek-savorx-giveaway/
SEE THIS ON MY PINTEREST BOARD!
Follow Tanya Schroeder @lemonsforlulu.com's board Snick Snacks on Pinterest.


I may be linking this up to these parties and to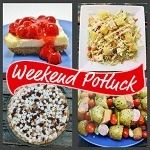 Visit all the other Appetizer Week blogs for more amazing recipes:
Our sponsor today is Savorx. They are providing a Spiceologist Block. Knife block meets spice rack in this beautiful European Beech block filled with 22 glass vials of fresh spices. Beautify your kitchen in one easy step! Not only is it gorgeous it will help you be creative in the kitchen by keeping your most used spices close at hand. You can follow Savorx on Facebook.


a Rafflecopter giveaway


***Disclaimer: This giveaway is being provided by SavorX.
#AppetizerWeek bloggers have not received product or been compensated as a part of this giveaway.***