This is one fruity and fun vodka cocktail! It is like having your dessert and cocktail all at once!
Vodka Cocktail For Spring
I watched my 13-year-old son go through many obsessions. When he was an infant, he was obsessed with his pacifier and a rubber baseball. He would carry one of those items in each hand all the time. He would eat with them, and he would sleep with them. Wherever he went, they went. That was true until the day he gave up his pacifier. When the pacifier went away, so did his attachment to the baseball and then he moved onto his next obsession.
His next big obsessions were Matchbox cars and trucks. He had a million and 1 Matchbox cars…he dabbled in Monster Trucks too, but the cars were his true pride and joy. He would line them up all over the house. He would show off his favorite and talk about why he loved each and every one.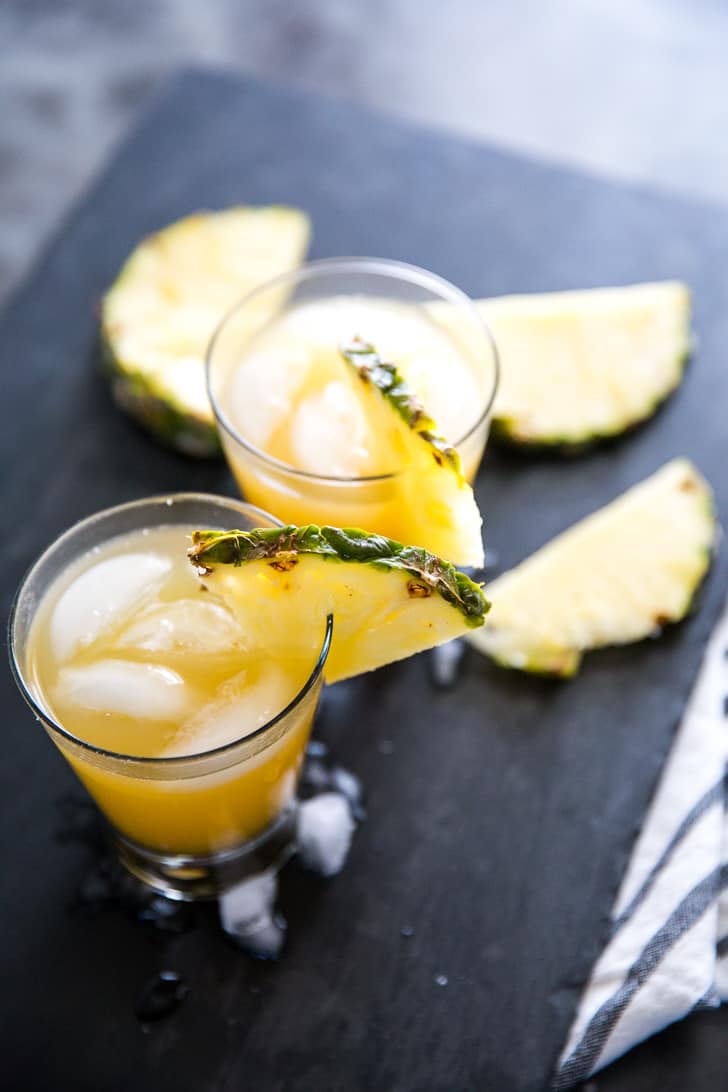 Eventually, cars gave way to Legos, which were his longest running obsession (and my favorite). Legos gave way to Nerf guns, then he moved to tools, then survival kit supplies (there was a Bear Grylls phase), back to Nerf Guns, then to Adidas shoes and now we are in the Fortnite obsession (mom's of boys, you feel me on this one?)
Some of my son's obsessions I loved and some I am happy to have in the rearview mirror, but each obsession of his represents his frame of mind, a life phase or a part of his personality. One day, his obsession will lead him out of the "nest" and hopefully to bigger and better things. For now, I'll take losing him to playing Fortnight in the basement. At least I know he is only feet away from me.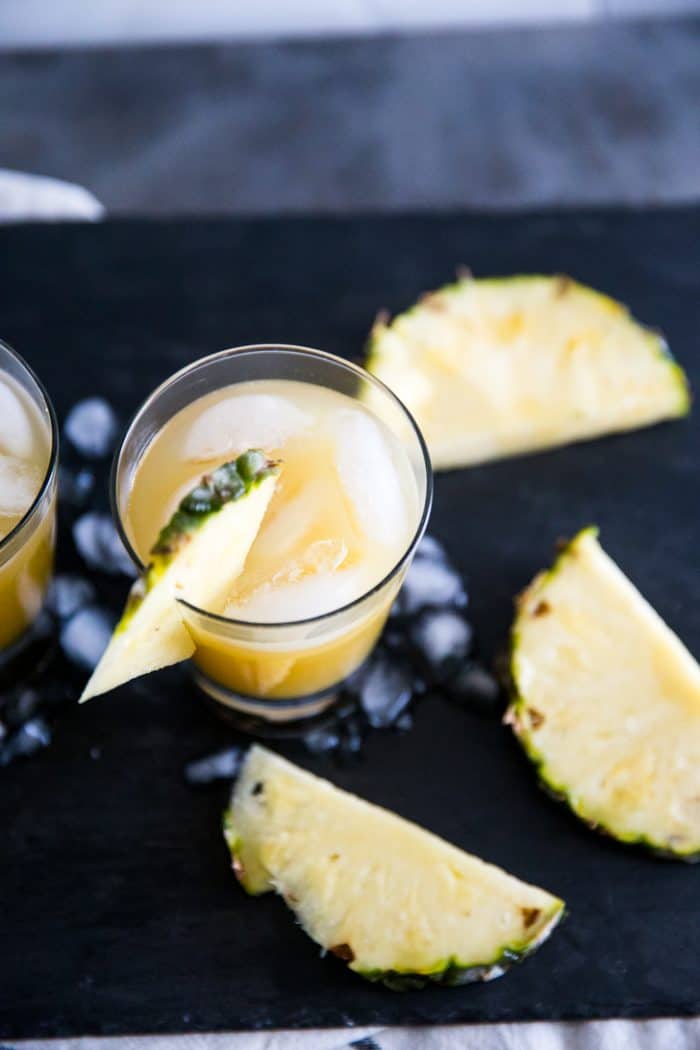 I Am Obsessed with this Vodka Cocktail
I have obsessions too. Last summer I was obsessed with this sweet, ruby red, Rum Punch recipe, this fall I was all over this Ginger Maple Bourbon cocktail. My latest obsession is this Pineapple Upside Down Cake Vodka Cocktail! This cocktail is made easily by mixing vodka, pineapple juice, and amaretto. Garnish your vodka cocktails with pineapple wedges and maraschino cherries then sip and enjoy! This is the perfect, warm weather cocktail!
Loving the pineapple? Then you will love this Pineapple Rum Punch Mimosa Recipe, Tequila Pineapple Punch Cocktail, Pineapple Mule Cocktail, and this Fresh-Style Pineapple Cilantro Margarita!
Yield: 2
Pineapple Upside Down Cake Vodka Cocktail
This is one fruity and fun vodka cocktail! It is like having your dessert and cocktail all at once!
Ingredients
4 oz cake flavored vodka
2 oz amaretto liqueur
2 oz pineapple juice
pineapple wedges, maraschino cherries
Instructions
Combine all the ingredients in a shaker, shake and pour over ice. Garnish and serve.
Nutrition Information
Amount Per Serving
Calories

0
Total Fat

0g
Saturated Fat

0g
Cholesterol

0mg
Sodium

0mg
Fiber

0g
Sugar

0g
Protein

0g