This rum punch recipe is going to make you feel like you are on vacation with every sip! Throw your cares away, sit back, relax and enjoy this simple rum punch recipe!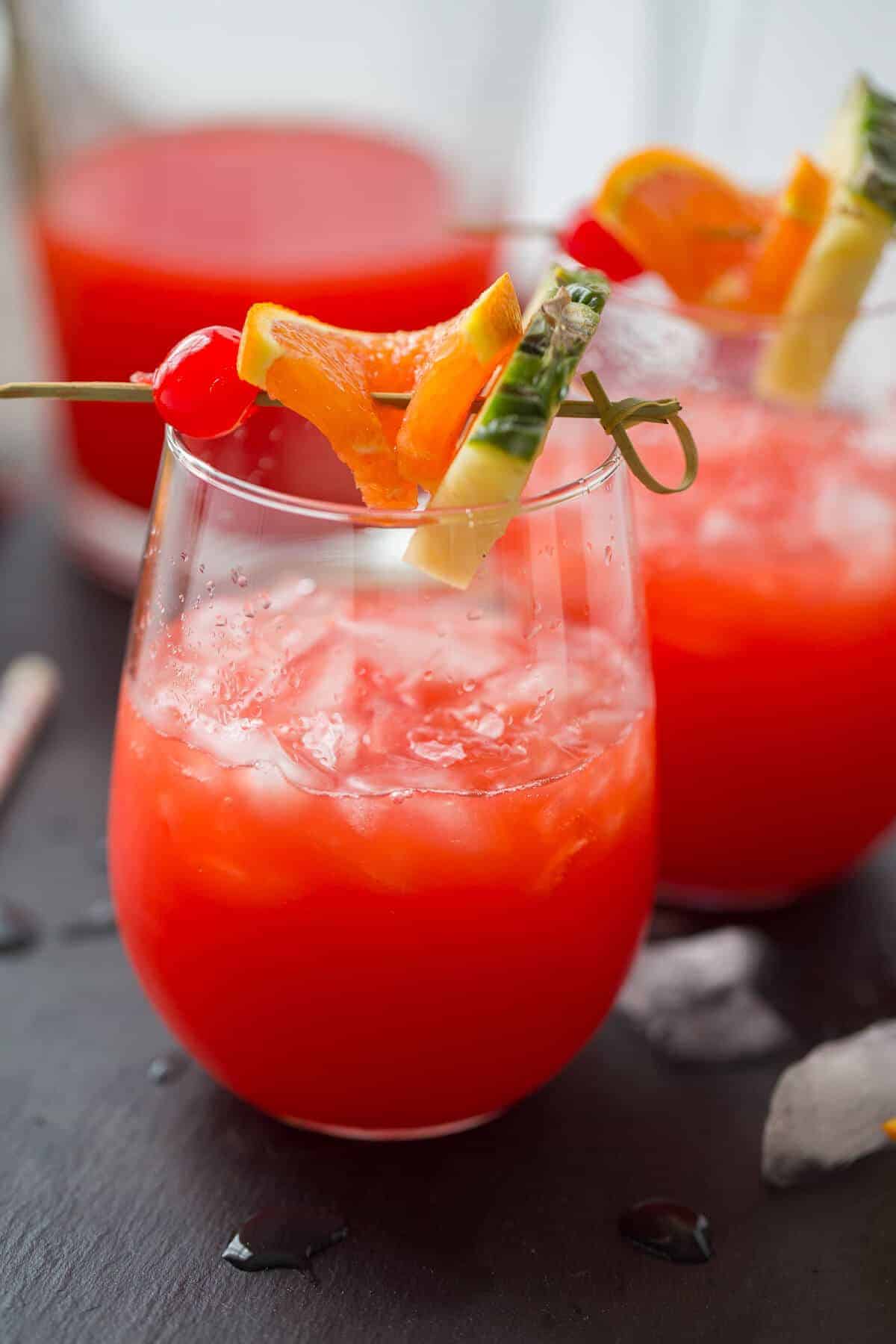 Yesterday I posted a Red, White, and Blue Ice Cream cake that was the perfect way to kick off the summer.  Today I am sharing the perfect way for mom's to kick off summer break!  This easy rum punch recipe is just what you need to get you in the mood for chilling and relaxing!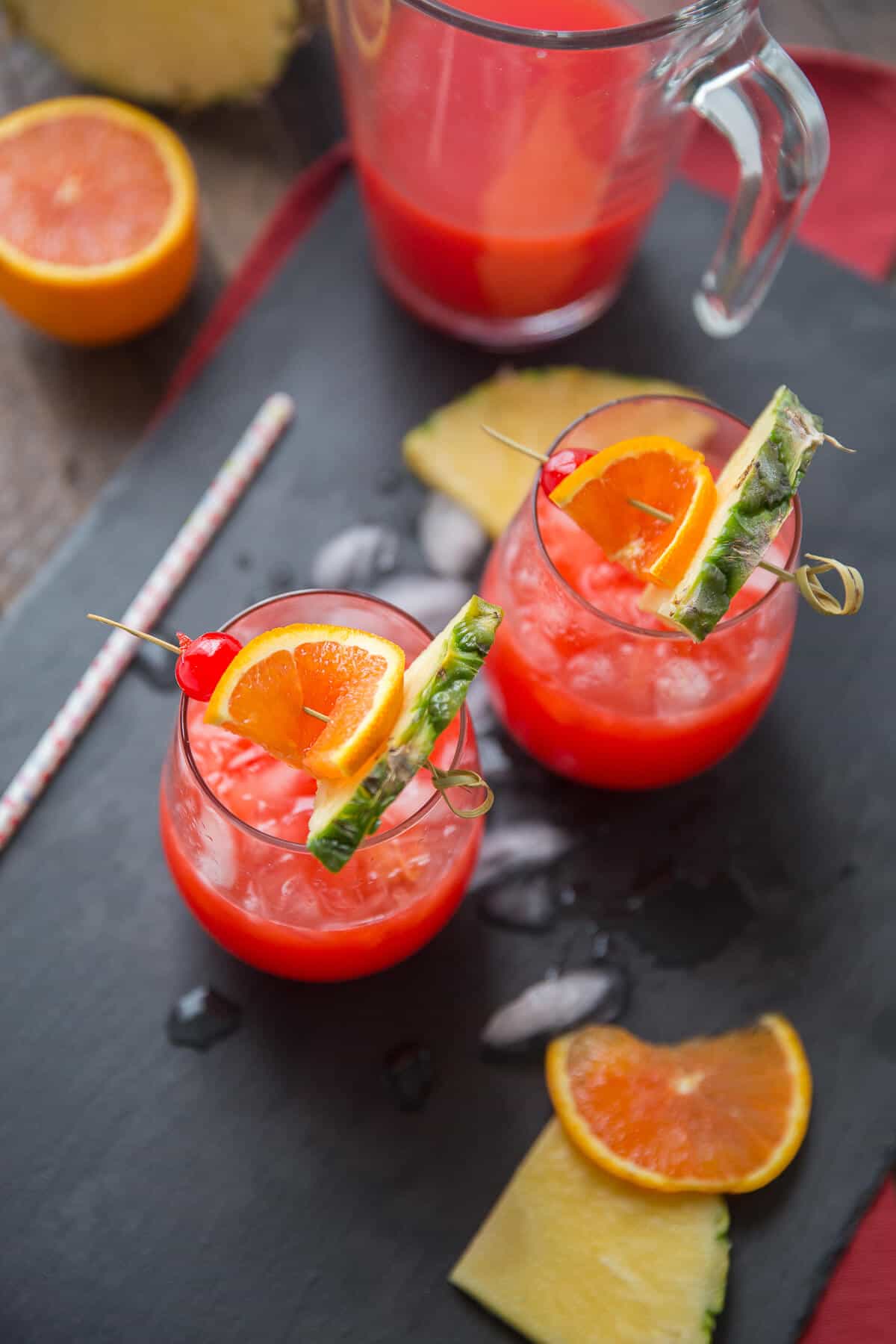 Every year I have an official summer drink.  Two years ago my summer drink was this Blueberry Vodka Lemonade, and last year it was this Mango Sangria.  Both are fabulous cocktails, but I'm really digging this year's rum punch recipe!  This punch has a sunny, sweet Carribean feel to it.  It was inspired by my recent Panama Canal Cruise on board The Coral Princess.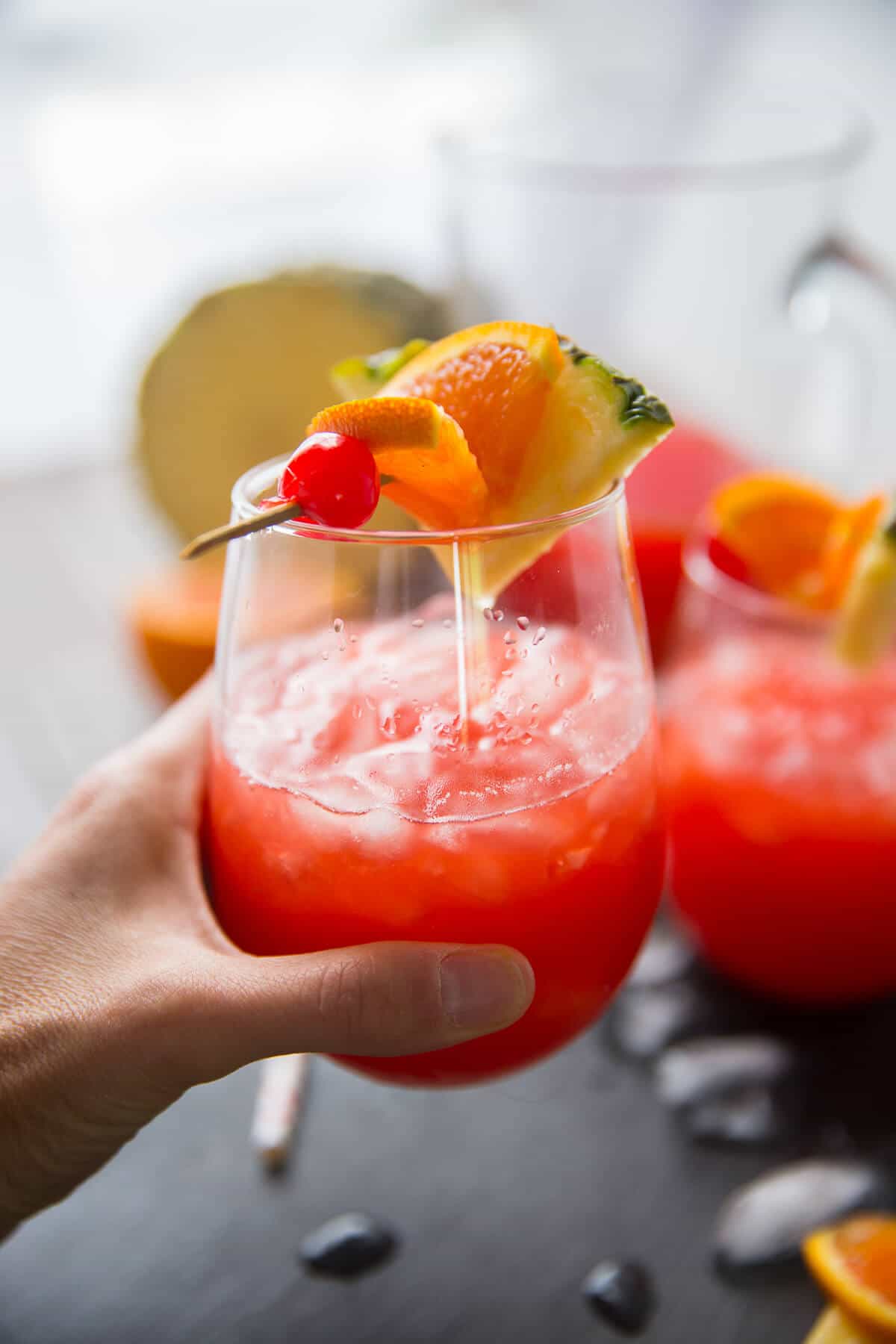 I spent this trip with my 13-year-old daughter.  While I enjoyed a blue margarita, she enjoyed her share of virgin rum punch drinks!  They were incredible!  They fruity, smooth and just sweet enough.  I knew that we would have to recreate this drink at home!  So here it is, but this is rum punch recipe is for adults only.
The recipe is simple enough, combine two kinds of juices, two kinds of rum and a little grenadine for color.  Be sure to garnish with orange slices and cherries!  If you want to make this a non-alcoholic drink, leave out the rum and add lemon-lime soda in its place.  Both the color and the flavor of this cocktail scream summer.  If you need a little feel of the tropics without leaving your home, this is the drink for you!
If you want to learn more about the food and drinks on board The Coral Princess or any Princess cruise ship, visit Princess.com.
This post has been sponsored by Princess Cruises, all opinions are my own.
Watch How To Make Rum Punch
4-6
adjust servings
Ingredients
1

cup of orange juice

1

cup of pineapple juice

1/4

cup lime juice

1/4

cup rum

1/4

cup dark rum

1/2

cup of grenadine
Instructions
In a pitcher, combine the juices, the rum, and the grenadine.  Stir. Pour into ice-filled glasses and serve with an orange slice and maraschino cherries.