Two classic cocktails unite in this easy and cool margarita on the beach cocktail!  You don't have to be ocean side to taste a little of the tropics!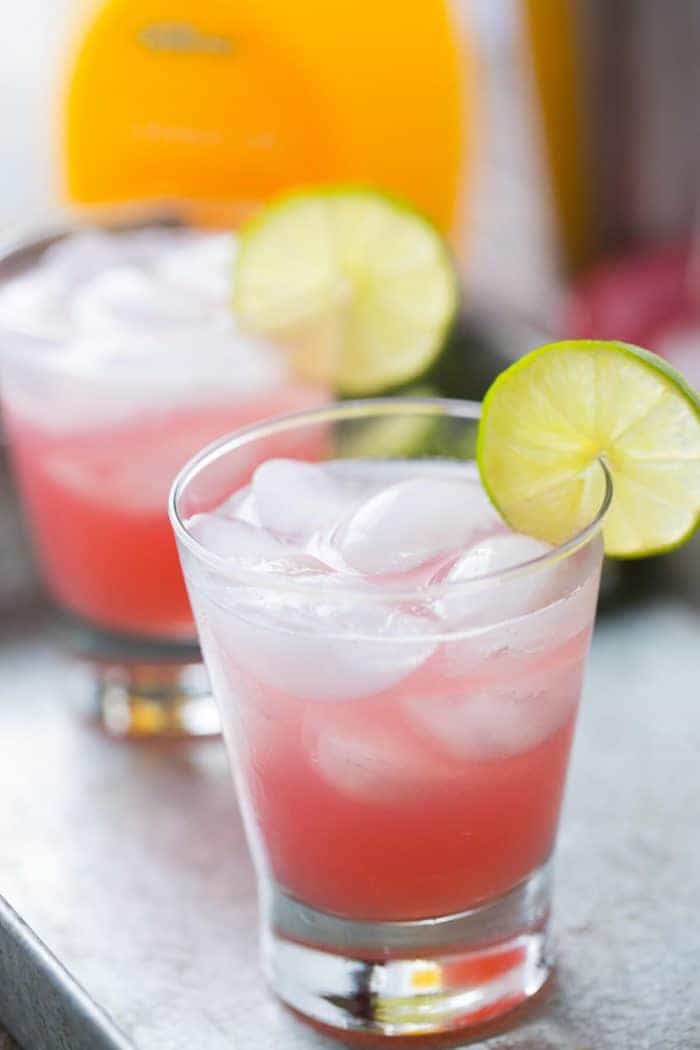 I have partnered with our friends at Megan Media and Tropicana to provide you with this original #MixedWithTrop recipe.
The opinions and ideas expressed here are my own.
Here we are approaching the onset of cooler weather and the thought of snow nipping at our heels.  My friends and I are starting to plan all our girls nights.  The winter can be so boring, so we have to liven things up with fun times together.  We like to do thing like have white elephant parties, card and game nights, spa nights, and a few mixology parties thrown into the lineup to "shake" things up.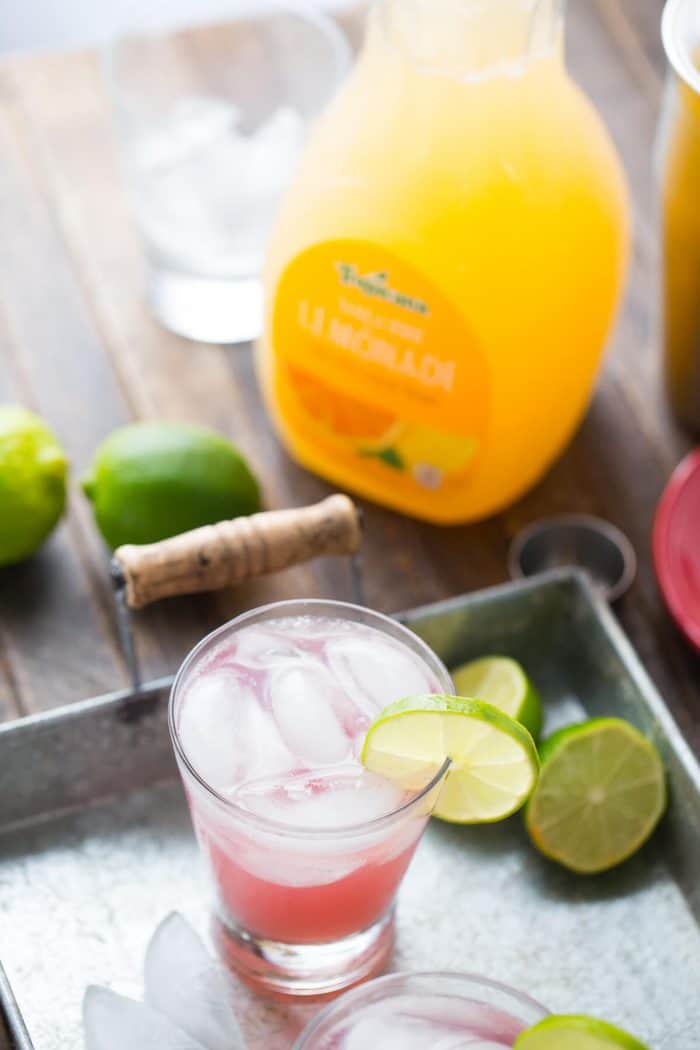 My friends and I especially love the mixology parties!  The way we do these is to have the host come up with her favorite cocktails like bourbon punch or this vodka collins ; usually three  or four  cocktails will do. She provides the liquor, the garnishes, the juices, and and all the fixings for the rest of us to try out the variety of mixed drinks.  There are always plenty of finger foods and appetizers to go along with our cocktail sampling.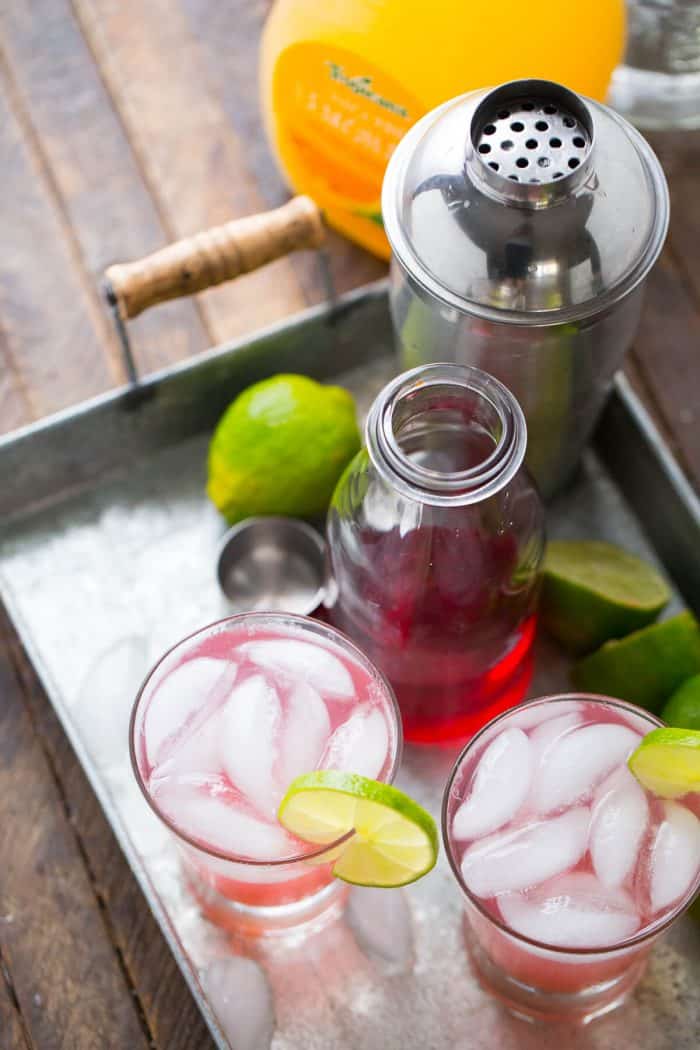 I know if I host this year, I'll be adding this Margarita on the Beach cocktail to my drink menu.  This cocktail is a combination of sex on the beach and a classic margarita. It has a little cranberry juice (bonus: festive for the holidays), a splash of fresh lime juice, tequila, and Tropicana Tangerine Lemonade.  The lemonade adds that crisp, vibrant, fresh taste that takes me back to my favorite summertime spot: the beach!  While the lemonade is delicious and energizing all on it's own; it adds the right amount of citric lift to my tropical.  It isn't too sweet, but blends nicely with the tart cranberry juice and fresh lime.  This pink hued cocktail will be just the thing to get us girls through the cold, gray, nights of winter!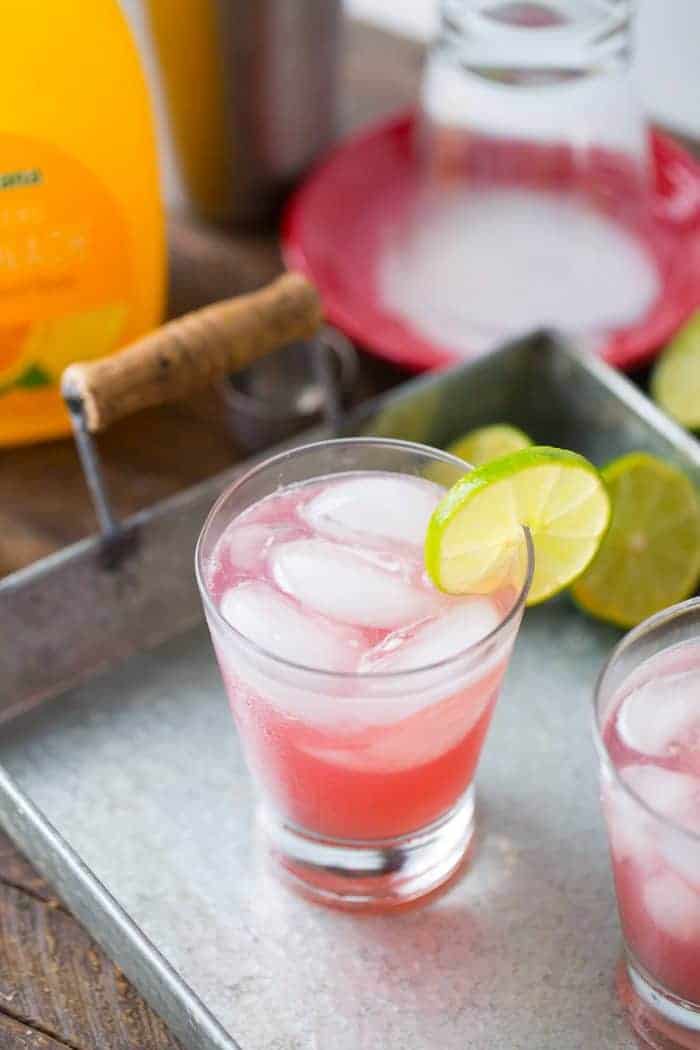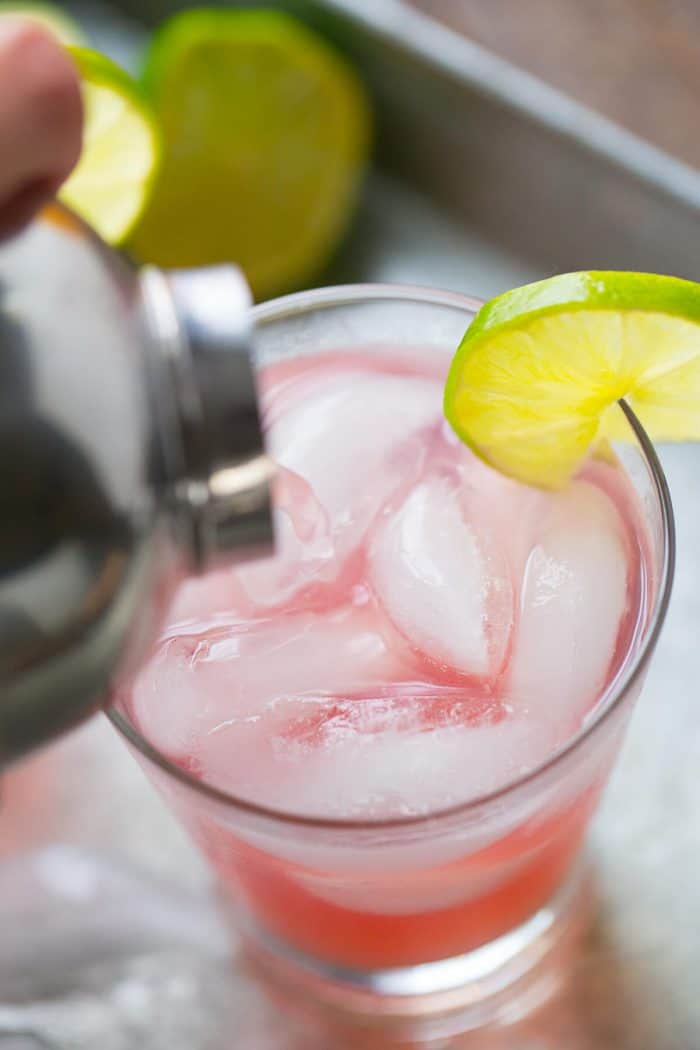 Ingredients
2

oz Tropicana Tangerine Lemonade

2

oz cranberry juice

The juice from one lime

2

tablespoons tequila

Triple Sec (optional)

Club soda (optional)

Salt (optional)

Fresh limes
Instructions
Run a freshly cut lime around the edge of a margarita glass and dip in salt (optional).
In a cocktail shaker filled with ice, combine Tropicana Tangerine Lemonade, cranberry juice, and lime juice. Shake. Pour over ice in the prepared margarita glass, top with club soda if desired, and garnish with limes.
This recipe serves 1.