A Vodka Collins with the tangy, summery taste of key limes! This cocktail is the quintessential summer cocktail!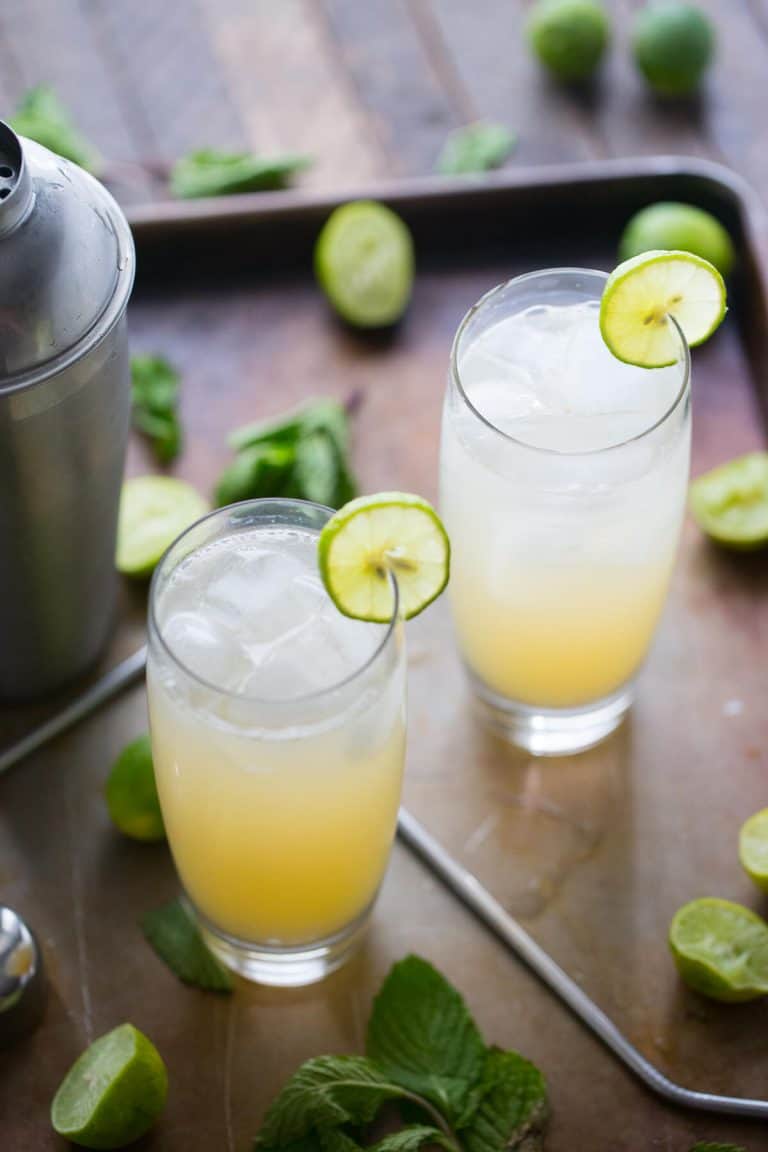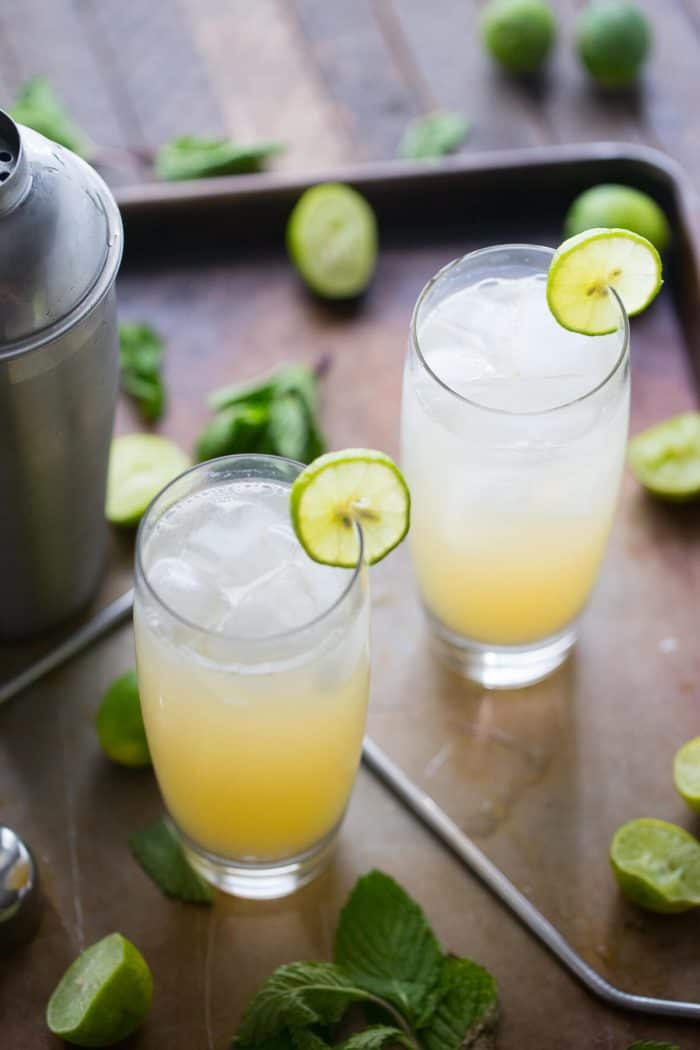 When I was in college, every Tuesday night my roommate and I would get dressed up to go dance at our favorite bar; Cooters. Tuesday's was the best night of the week. The techno beats were loud, and the drinks were only .50 cents.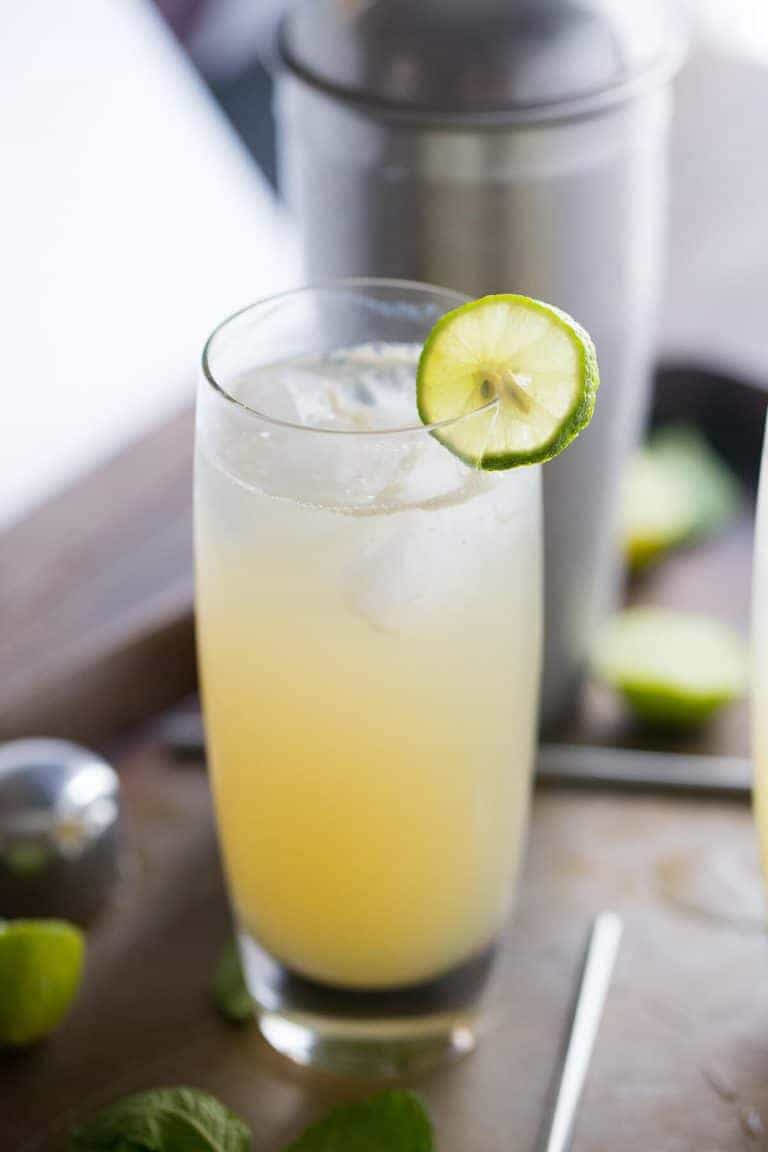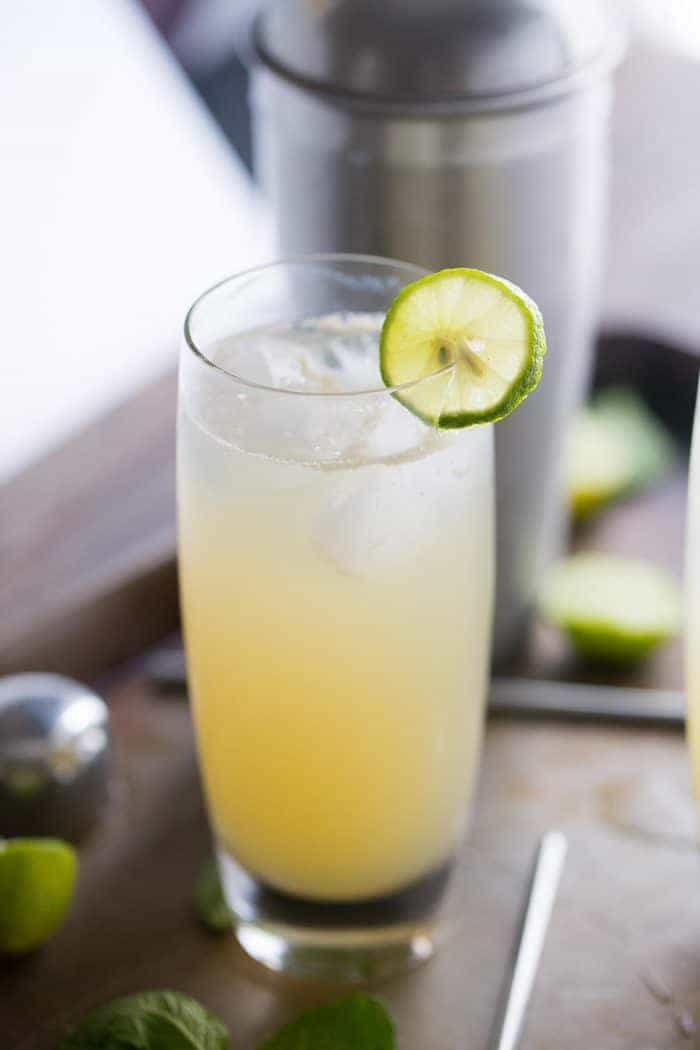 At the time, our drink of choice was a vodka Collins. The drinks were incredibly watered down, and they were served in what was essentially a Dixie cup, but we didn't care. What else were we going to spend that $.50 cents on? We never actually drank too many, we were there more for than dancing than the drinks. But ordering those vodka Collins cocktails certainly made us feel sophisticated.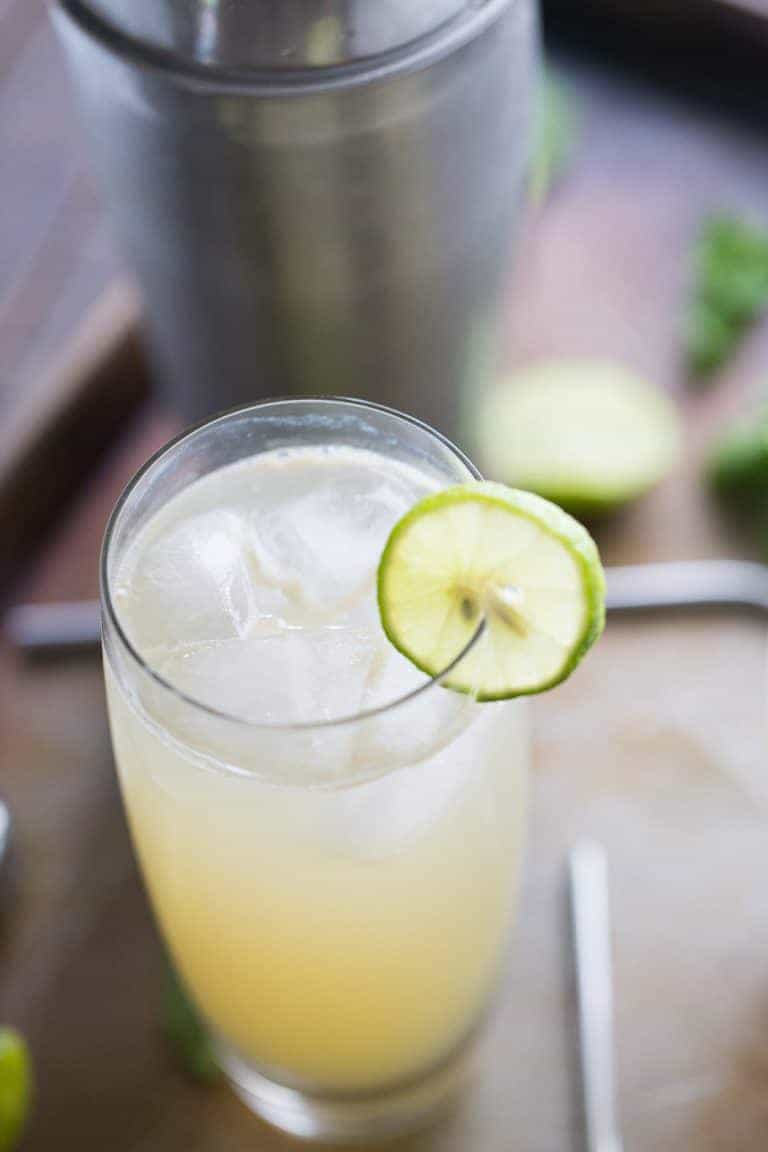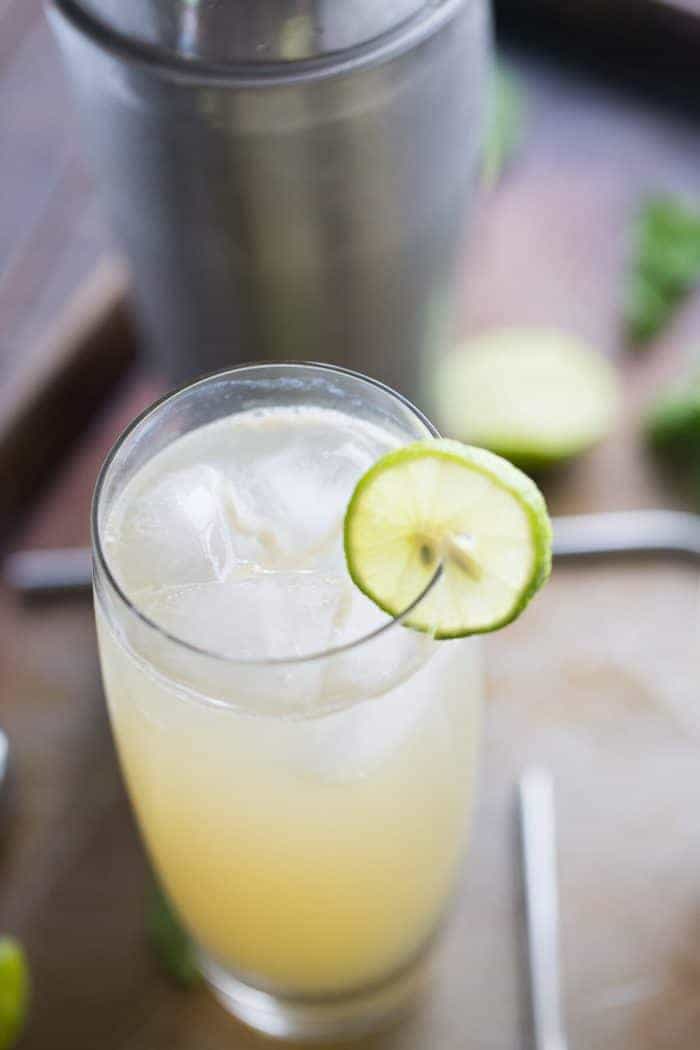 I haven't had a vodka Collins since then. I don't know what actually inspired me to make this cocktail. Perhaps it was because I was continually seeing bags and bags of key limes in my grocery store. Or maybe it was because the temperature has been 900 degrees. Either of those reasons could have contributed to me needing this particular cocktail.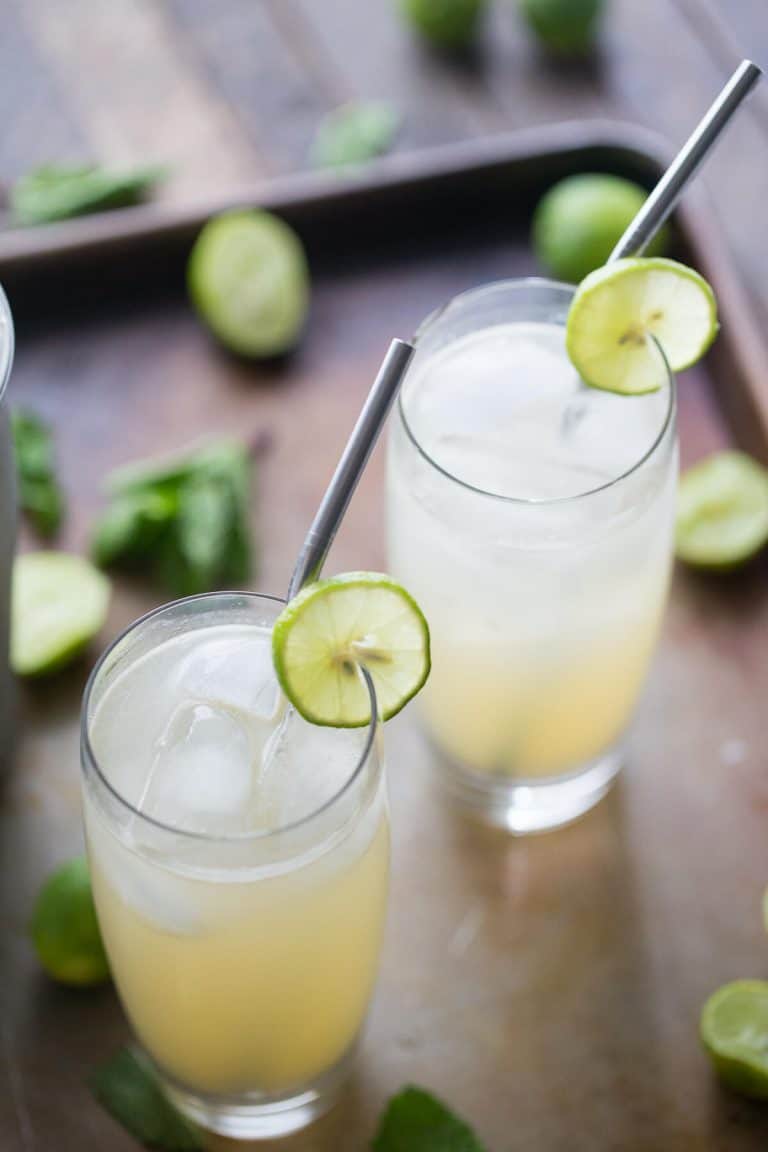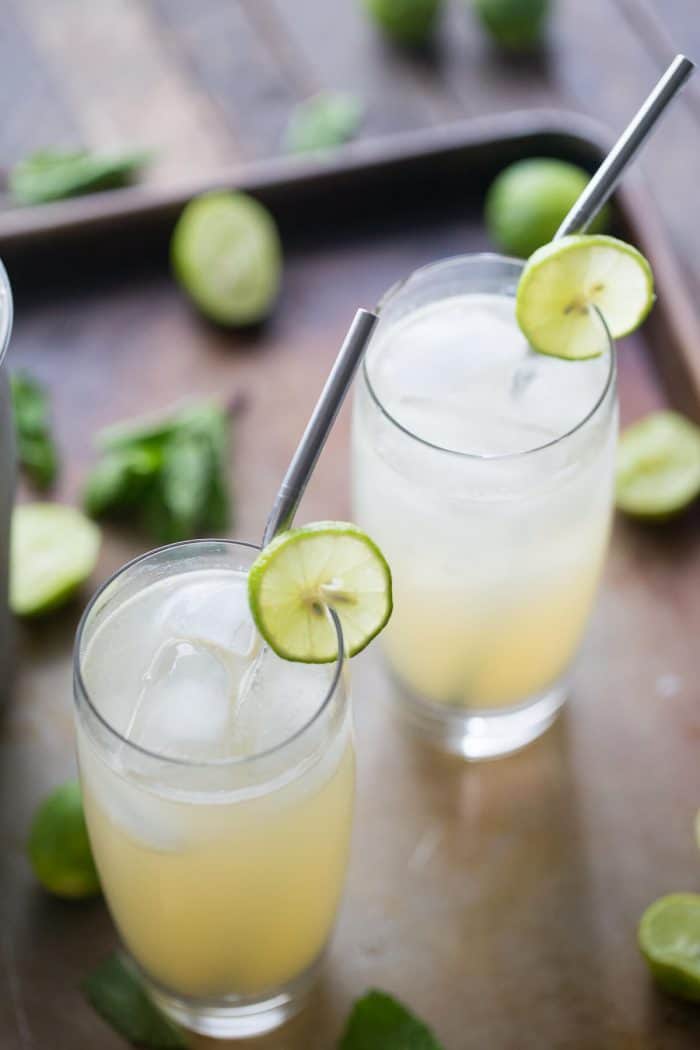 This is such an easy drink and it so great for entertaining. This cocktail starts with a simple syrup. Simple syrup is just water and sugar boiled together until the sugar has dissolved and liquid has reduced. The liquid will be thick and syrupy. I did not add key lime juice to my water/sugar mixture as it was cooking, but that would have been good too! I used Nellie and Joe's key lime juice for my cocktail because the flavor is very pronounced and concentrated. You could use all fresh key limes if you prefer.
You can make extra syrup and store it an air tight container for up to a week. It would make an excellent flavoring to milkshakes, ice tea, lemonade or other cocktails. Once your syrup is ready, the only thing that will stand between you and a cold vodka collins is a few shakes from the cocktail shaker!
After you try this, you may want to try my thirst quenching Lemonade Moscow Mule or sweet and tart Blueberry Vodka Lemonade!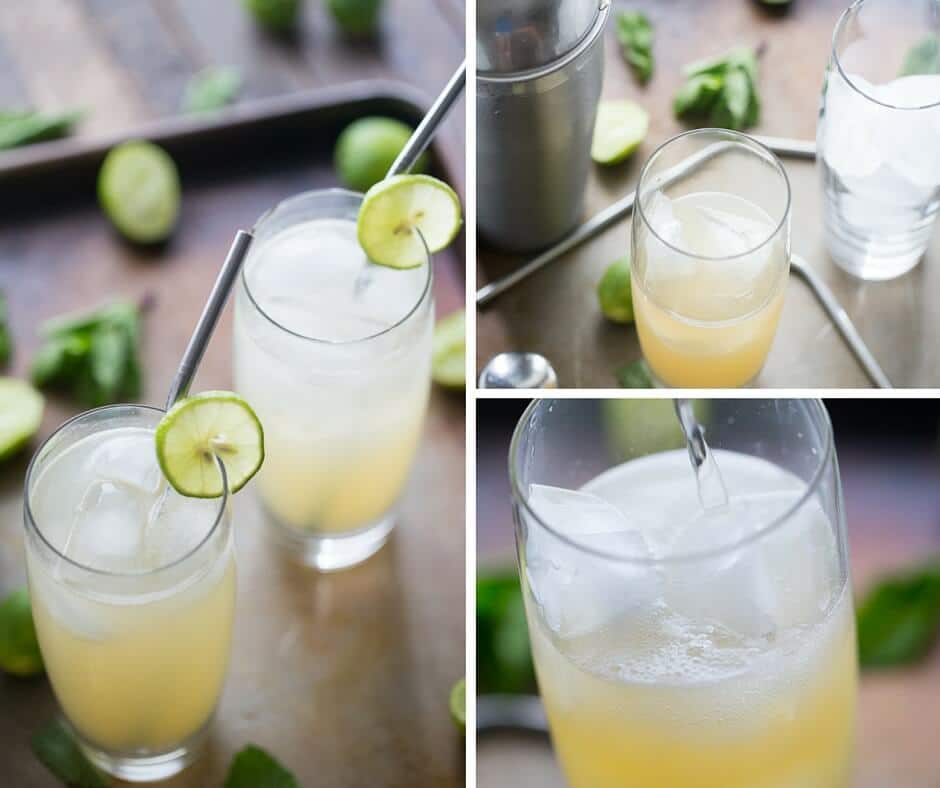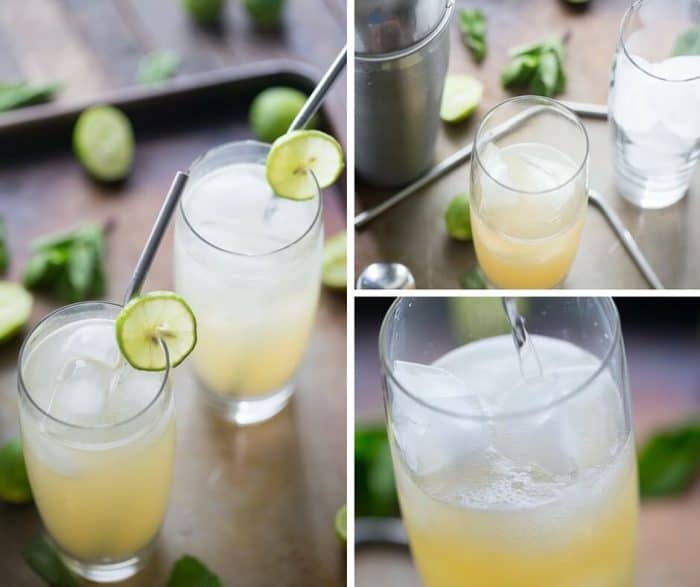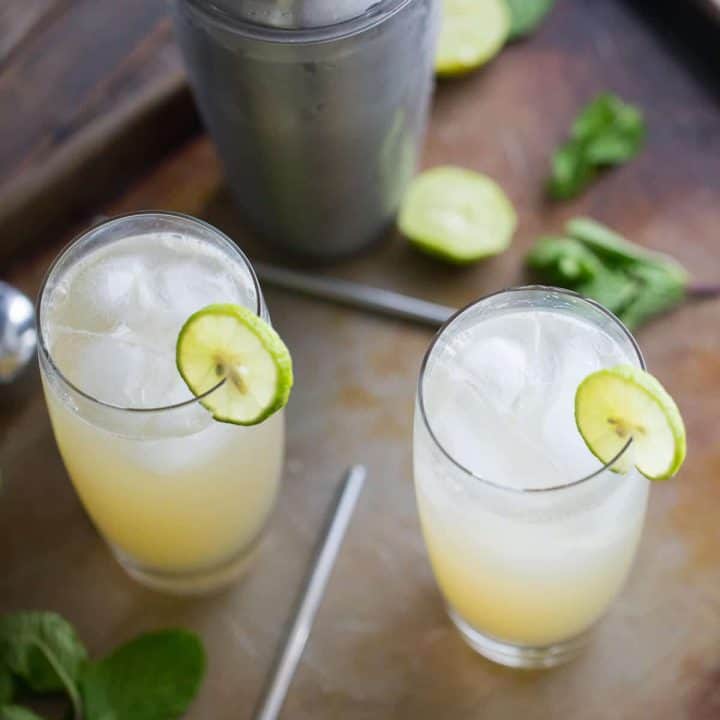 Key Lime Vodka Collins
A Vodka Collins with the tangy, summery taste of key limes! This cocktail is the quintessential summer cocktail!
Ingredients
4 oz vodka
3 oz key lime juice
2 oz simple syrup
Juice from 4 key limes
Soda water
Instructions
Place all the ingredients through fresh key lime juice in a cocktail shaker, add ice and shake. Pour into tall glasses and top with soda water. Serve.
To prepare simple syrup, combine 1/2 cup of water with 1/2 cup of sugar in a small saucepan. Allow mixture to come to a boil of over medium heat. Once it starts to boil, reduce heat to medium-low and simmer until sugar has dissolved and mixtures becomes thick.
Nutrition Information
Yield

2
Serving Size

1
Amount Per Serving
Calories

295
Total Fat

0g
Saturated Fat

0g
Trans Fat

0g
Unsaturated Fat

0g
Cholesterol

0mg
Sodium

92mg
Carbohydrates

47g
Fiber

4g
Sugar

30g
Protein

1g