This Moscow Mule cocktail is the essence of summer!  Crisp and refreshing lemonade make this drink perfect for lazy afternoons or long, languid summer nights.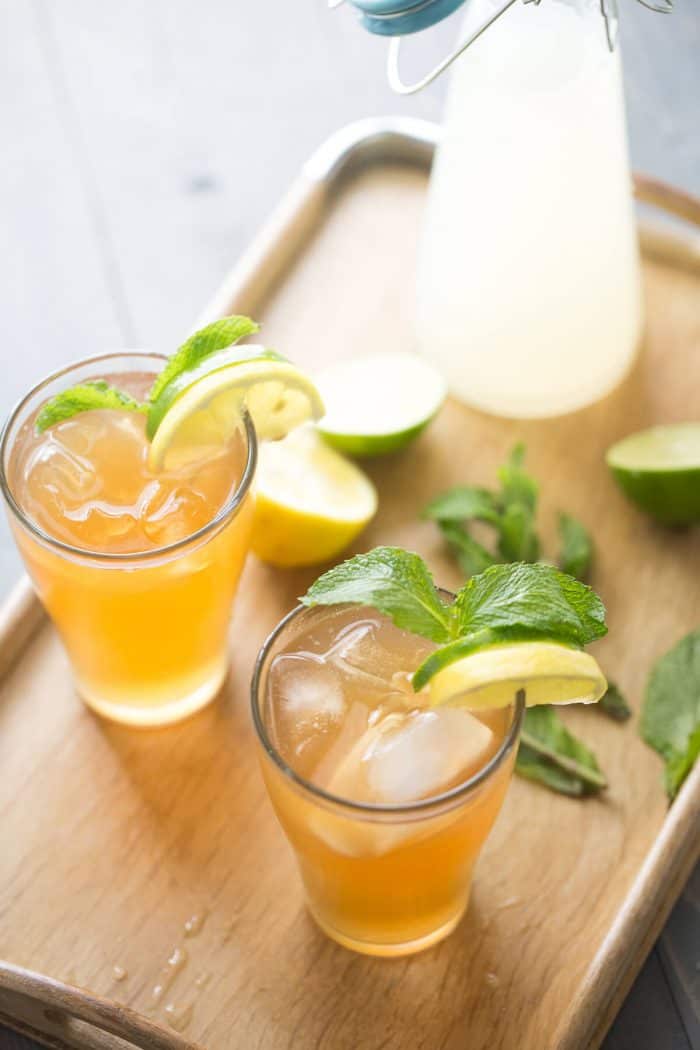 Our kids are always begging to do a lemonade stand, and I hate it.  I know I sound like a curmudgeon.  I hate the idea of the kids hustling the neighbors for cash.  I always tell them, if you want to make lemonade, just give it away.  The kids make the lemonade for themselves, and I know this.  The stand is just an excuse for them to down the sweet lemonade that they wouldn't normally be able to drink.   And while they never charge more than $.50.  I know my neighbors will feel the need to pass over a couple of dollars instead.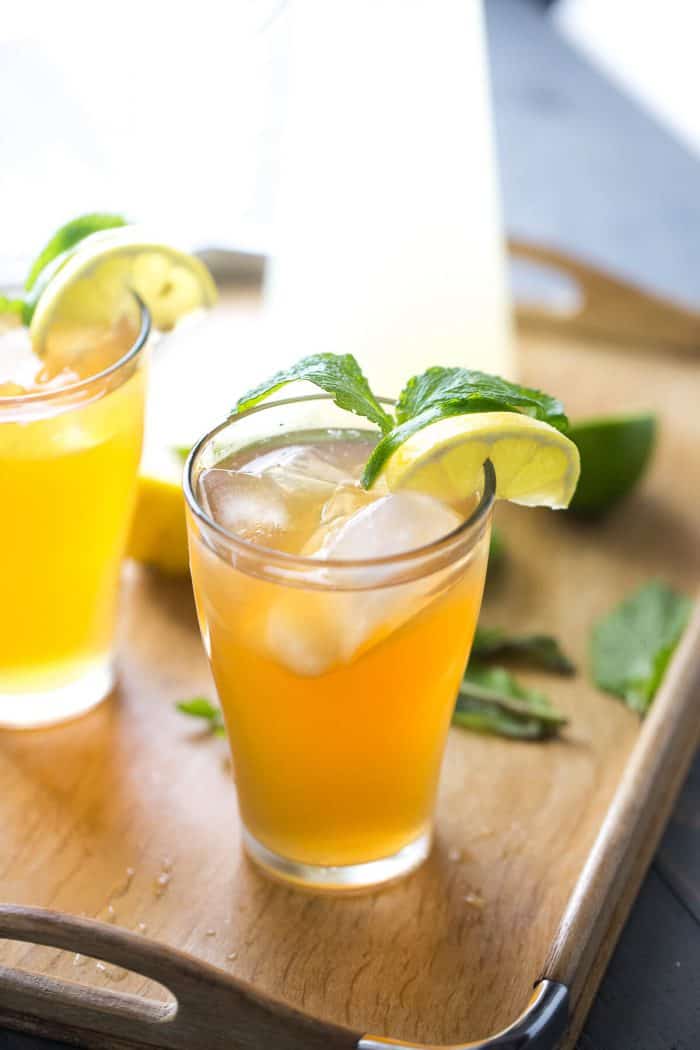 Then I went and made this lemonade Moscow mule.  I've made Moscow Mules before and I've made lemonade cocktails too.  But I fell so hard in love with this mule cocktail; I finally understood why my kids adore lemonade.  After tasting the sweet/tart taste of the lemonade and how the flavor is enhanced by the lime and complemented by the ginger beer, I knew I had to share this with everyone I knew!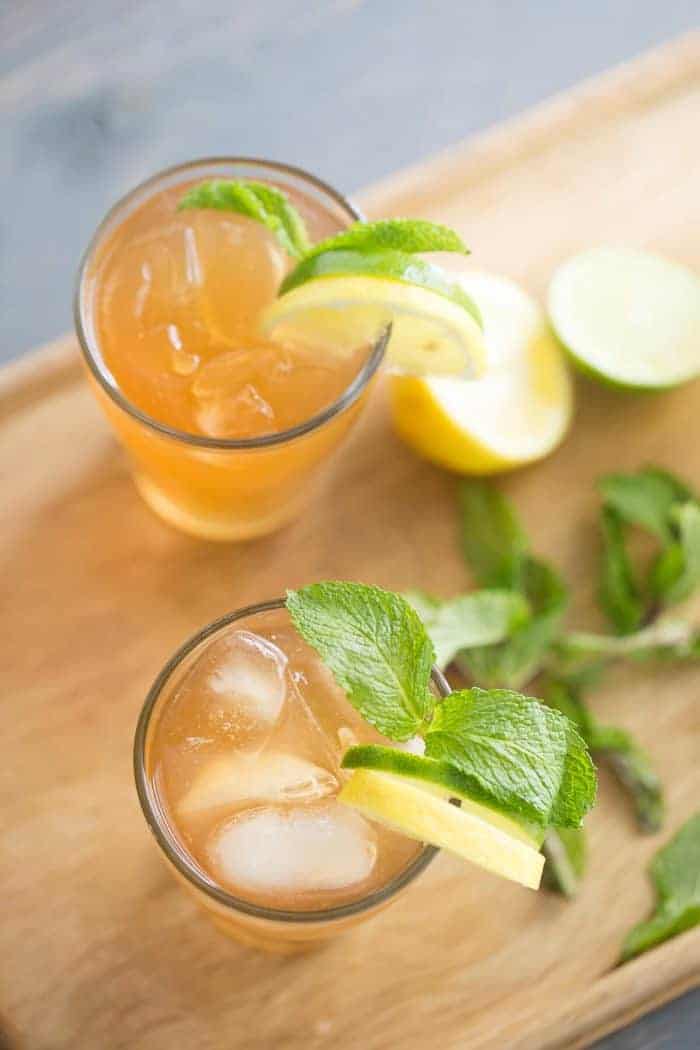 I thought maybe I should do my own adult lemonade stand.  I could pass out Moscow mules to anyone who walks by (no drivers of course).  It would only take one person to sample my recipe, then knowledge of how delicious this cocktail is would spread like wildfire.  Before long, I'd have a line all the way down the street.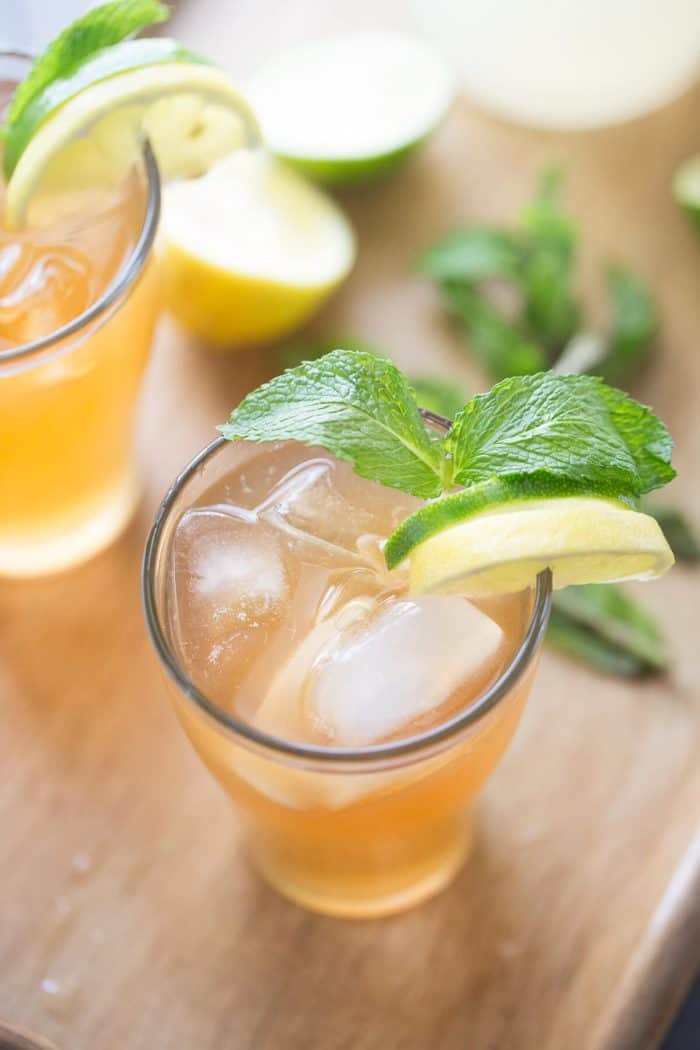 I would never be able to keep up with the demand.  I'd probably run out of lemons or worse, vodka then an angry, mule craving mob would chase me back into my home.  Yeah, forget the lemonade stand.  This recipe is too good not to share, however.  So from the safety of my own home, I'll share my recipe with you then you can share with your friends (lemonade stand optional).
Lemonade Moscow Mule Cocktail
Ingredients
4

oz vodka

1

cup lemonade

1

cup ginger beer

1

lime, squeezed

Lime slices

Lemon slices

Fresh mint
Instructions
Combine all the ingredients in a cocktail shaker. Pour over ice. Garnish with slices of lemon, limes and fresh mint leaves.