A Moscow mule with mint and champagne is a refreshing and clean-tasting twist on the copper mug cocktail!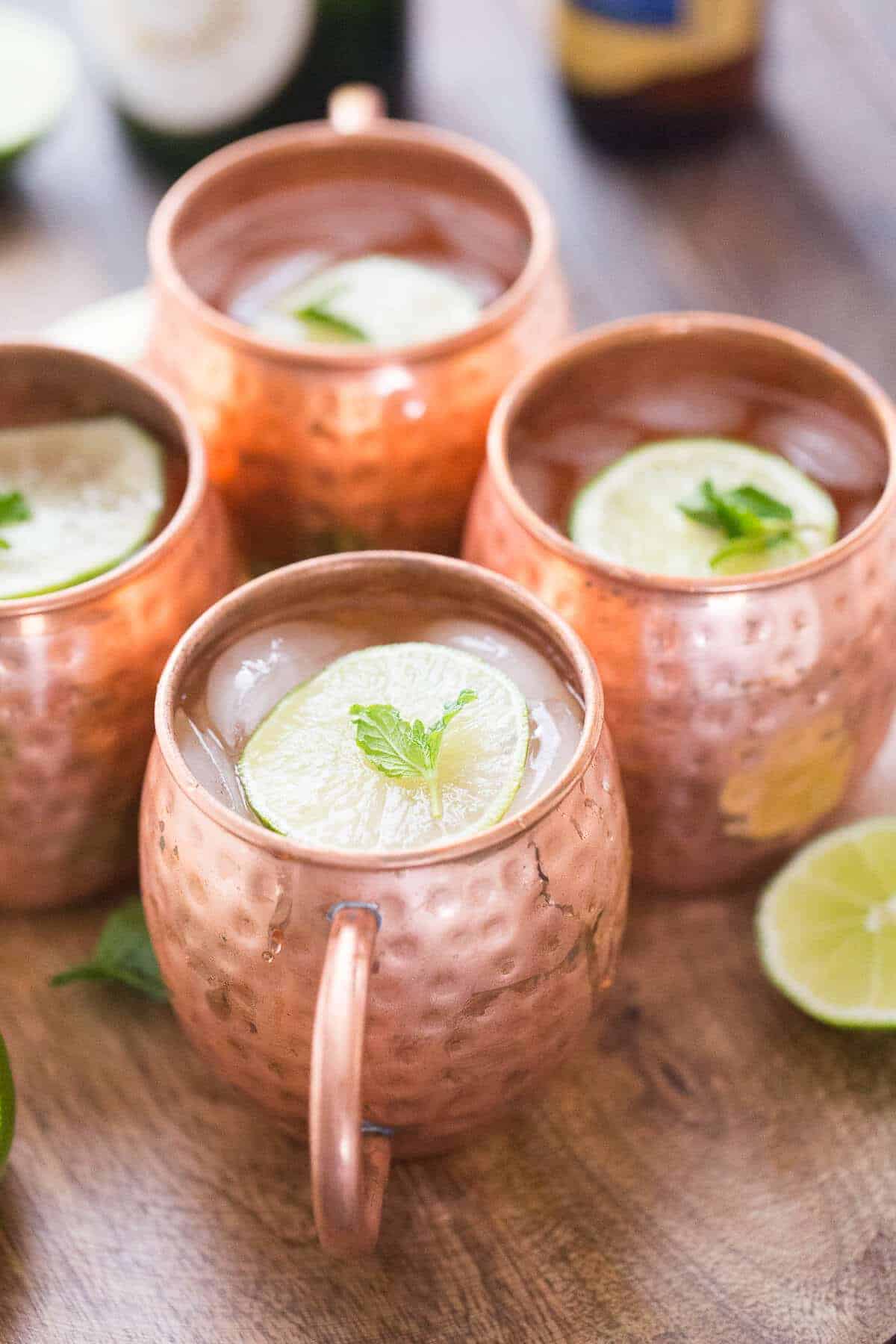 I honestly don't know many people who will say that champagne is their drink of choice.  I have to, but it's not my favorite.   What I do love, is when champagne is mixed into other beverages like mimosas or champagne blueberry mojitos.  The bubbly in the Champagne seems to enhance whatever it is mixed with and whatever it is mixed with boosts the flavor of champagne.  In other words, champagne needs help!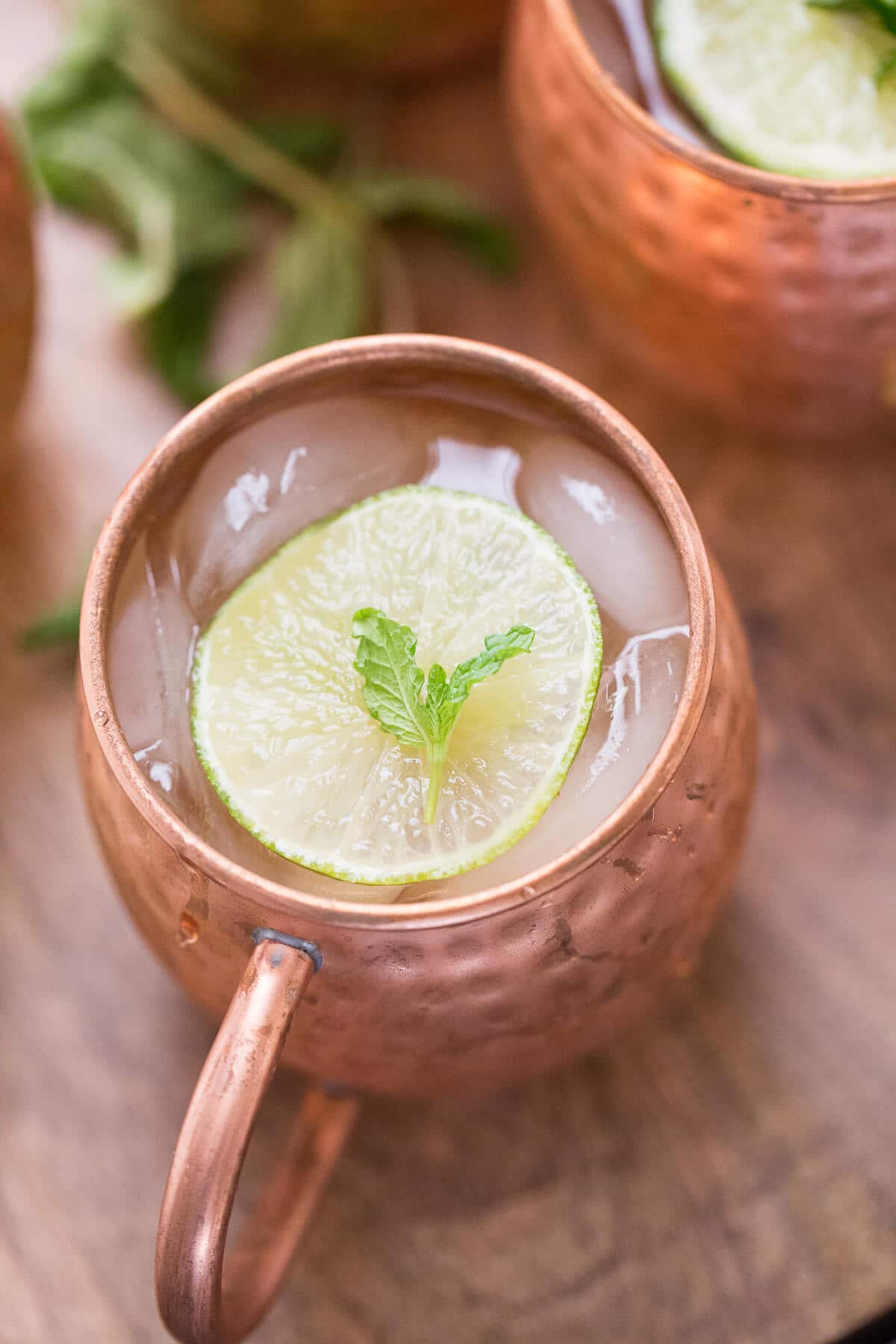 This Moscow Mule with mint is such a fabulous variation on the copper-mugged cocktail. I've made lemonade Moscow mules and cranberry orange Moscow mules, and now we have a special bubbly mule that is perfect for New Year's eve or any special daiquiri) which ginger beer, you know, all the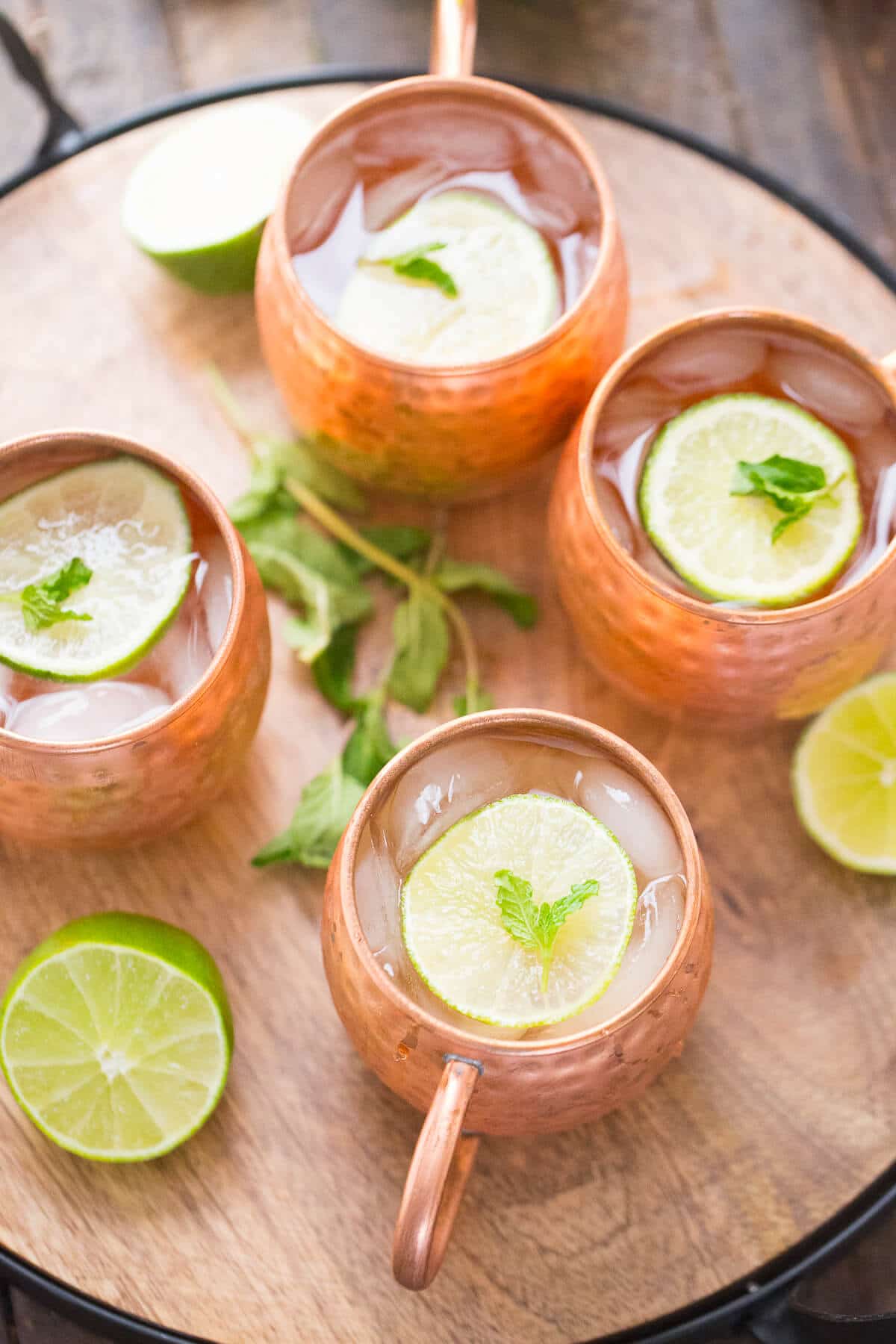 Next time you are celebrating with the bubbly; you now know you have options!  No one has to sip on plain, blah tasting champagne!  A few ingredients, simple syrup, sugar and fresh ingredients like fruit and mint can tranform ordinary champagne into a crisp, fun, festive cocktail that everyone will love! Plus what's more fun than walking around with a copper mug?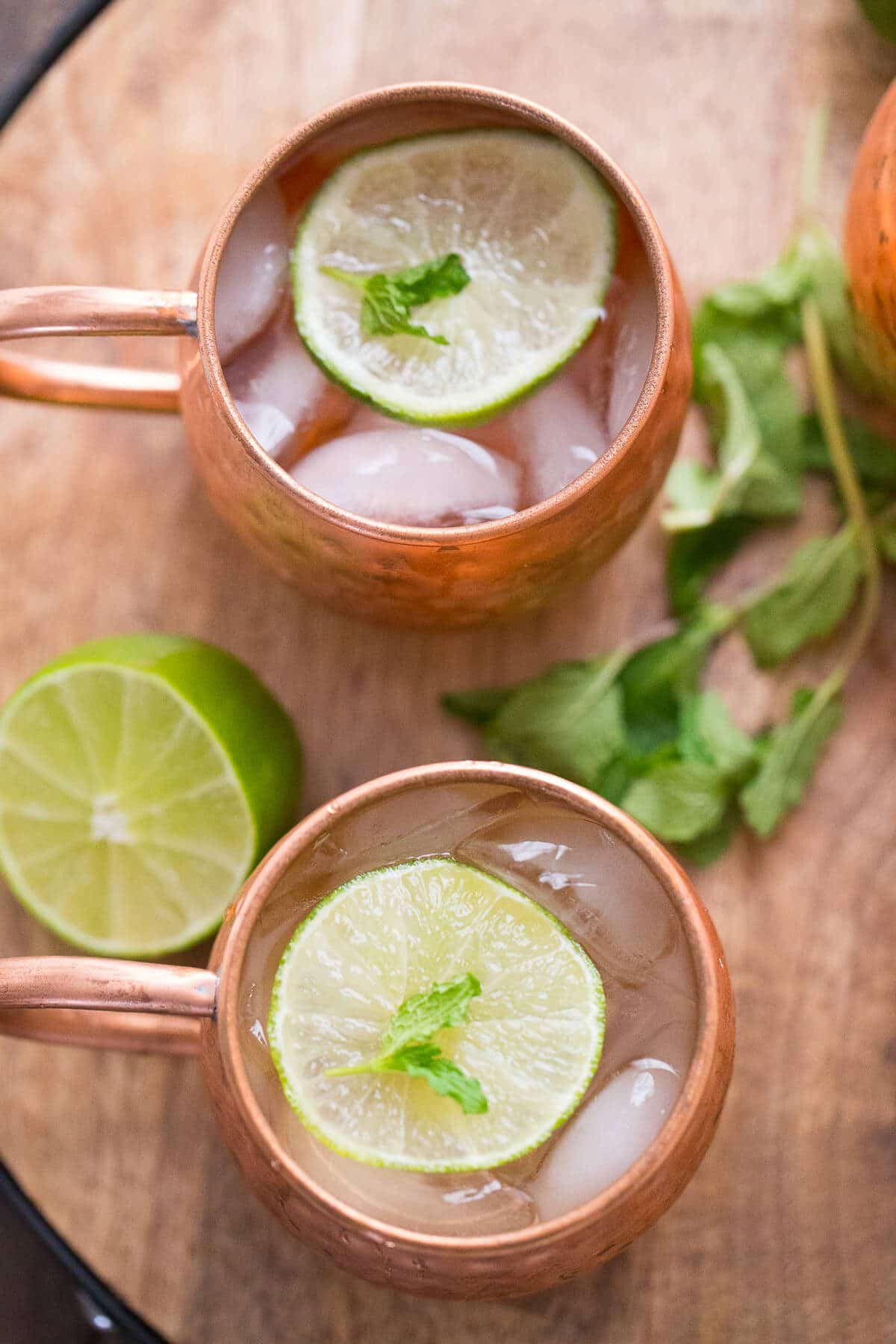 Maybe FloRida is right, "open up the champagne, pop"…and then add vodka, simple syrup, ginger beer and lime juice.  Welcome to my house and just relax.
Champagne Moscow Mule with Mint
1
adjust servings
Ingredients
1/2

cup sugar

1/2

cup water

Bunch of mint

1

oz syrup

2

oz vodka

1

oz lime juice

1

ounce ginger beer

Ice, champagne to fill

lime slice, mint leaves for garnish.
Instructions
To prepare the simple syrup, combine sugar, water and mint in a small saucepan. Bring mixture to a boil and reduce heat. Continue to cook until the sugar has been dissolved and the mixture thickens slightly. Remove from heat and set aside.
In a cocktail shaker filled with ice, combine syrup, vodka, lime juice and ginger beer. Shake. Pour into a copper mug filled with ice. Top with champagne. Garnish with lime slices and fresh mint.