An ultra tender cake is topped with a tangy and smooth lemon curd topping and a buttery crumb coating.  This Lemon Crumb Cake is more than an ordinary coffee cake.  This cake is dessert fit for a queen!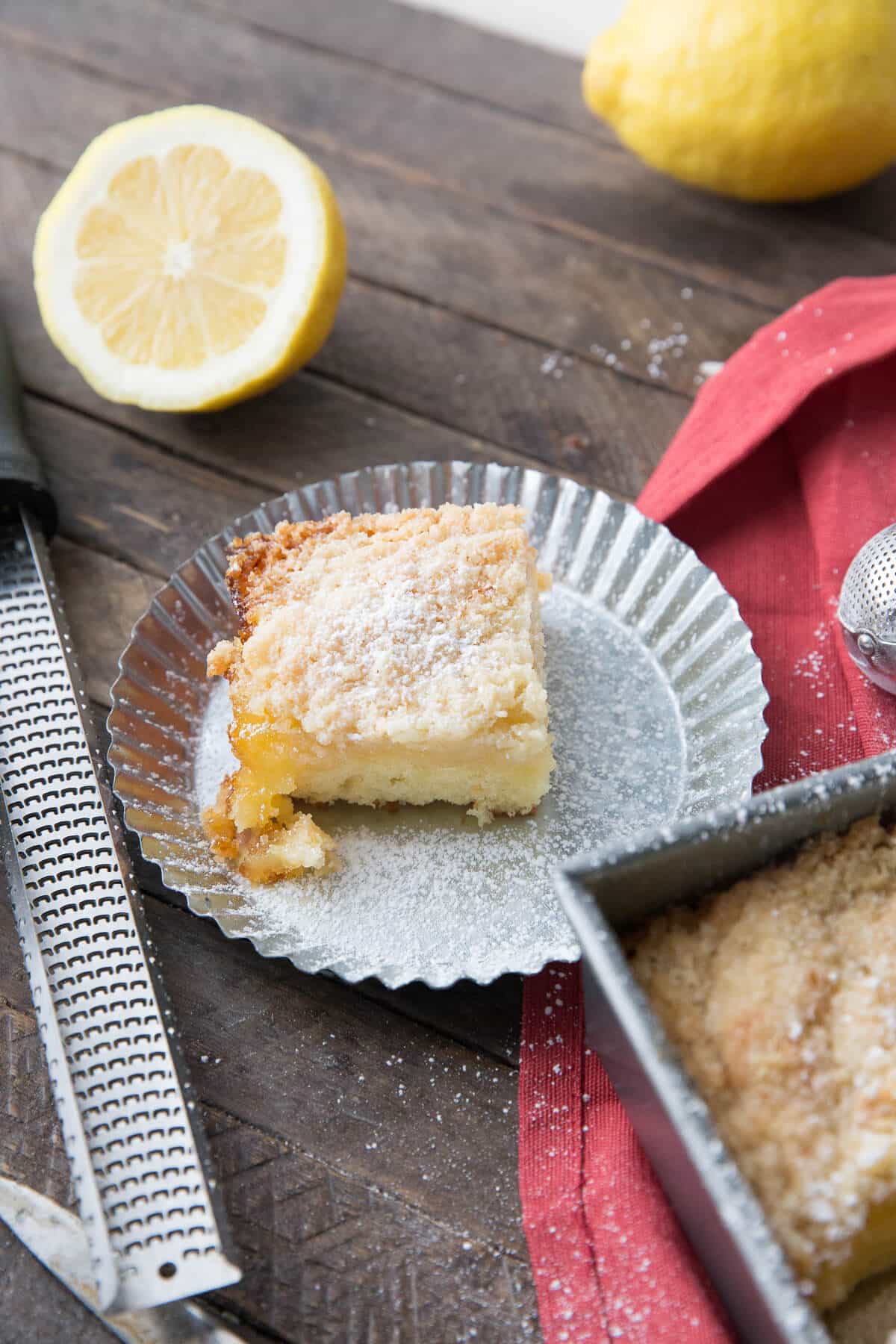 Age often brings clarity.  As we get older, we have the unique ability to look at the past with a new perspective.  I have had many "ah ha" moments as a parent.  My latest realization has to do with my mom and Mother's Day.  I think my mom was way sneakier than I gave her credit for.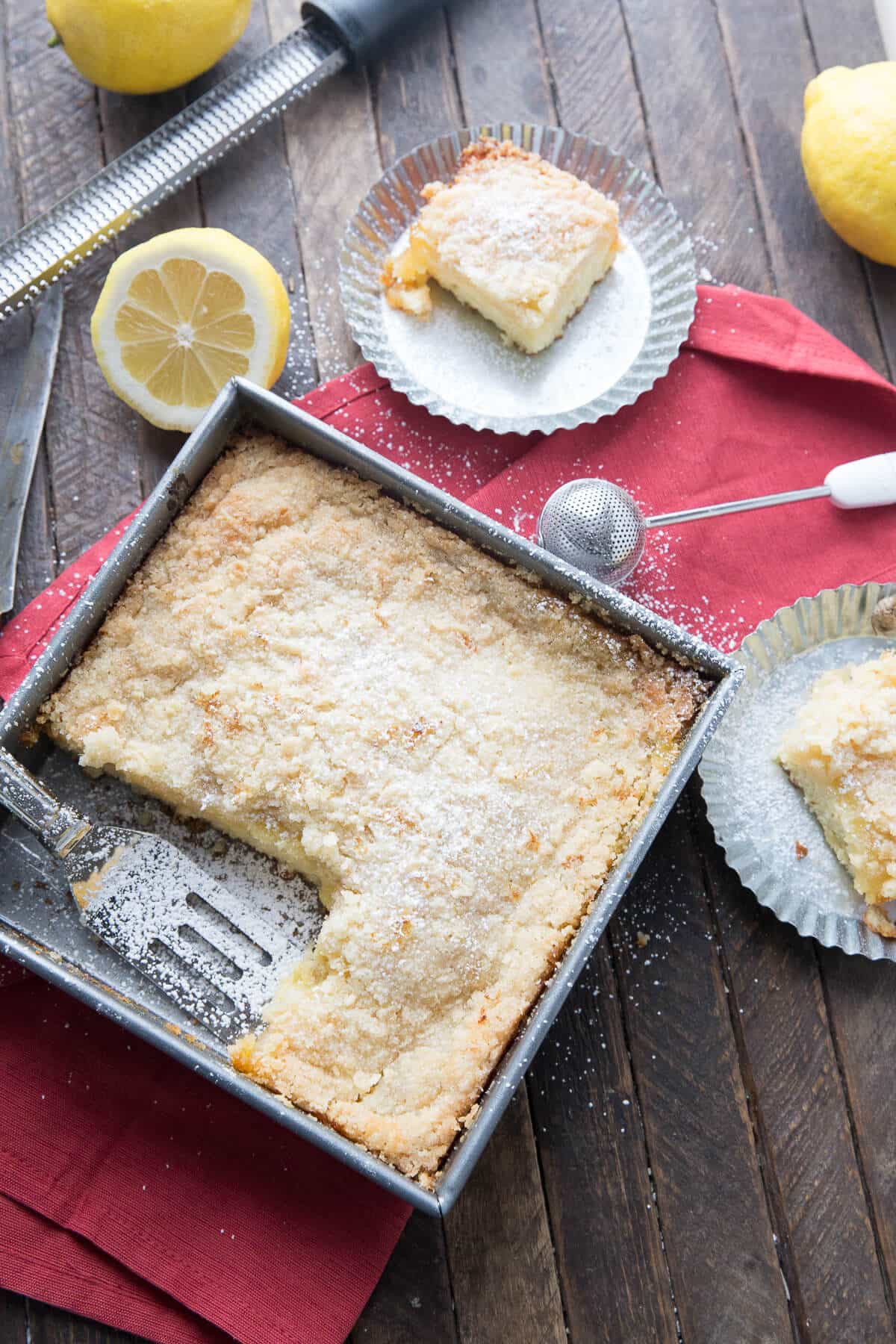 Each year, my elementary school held a May fundraiser.  They sold a variety of plants and flowers which could make excellent gifts for our very special mothers.  I don't know why I loved that plant sale.  I knew how much my mom loved to plant and to garden, I also felt especially proud when I could present my mom with her plant gift. I always chose marigolds because I thought I was the one who liked them.  Today I had an epiphany.  I always assumed I had a choice, but I am willing to wager everything that after reviewing the order form in my backpack, my mom elected to avoid playing a game of chance and made the selection herself.  Then she probably told my dad which plant to suggest to me and in the end, we both won.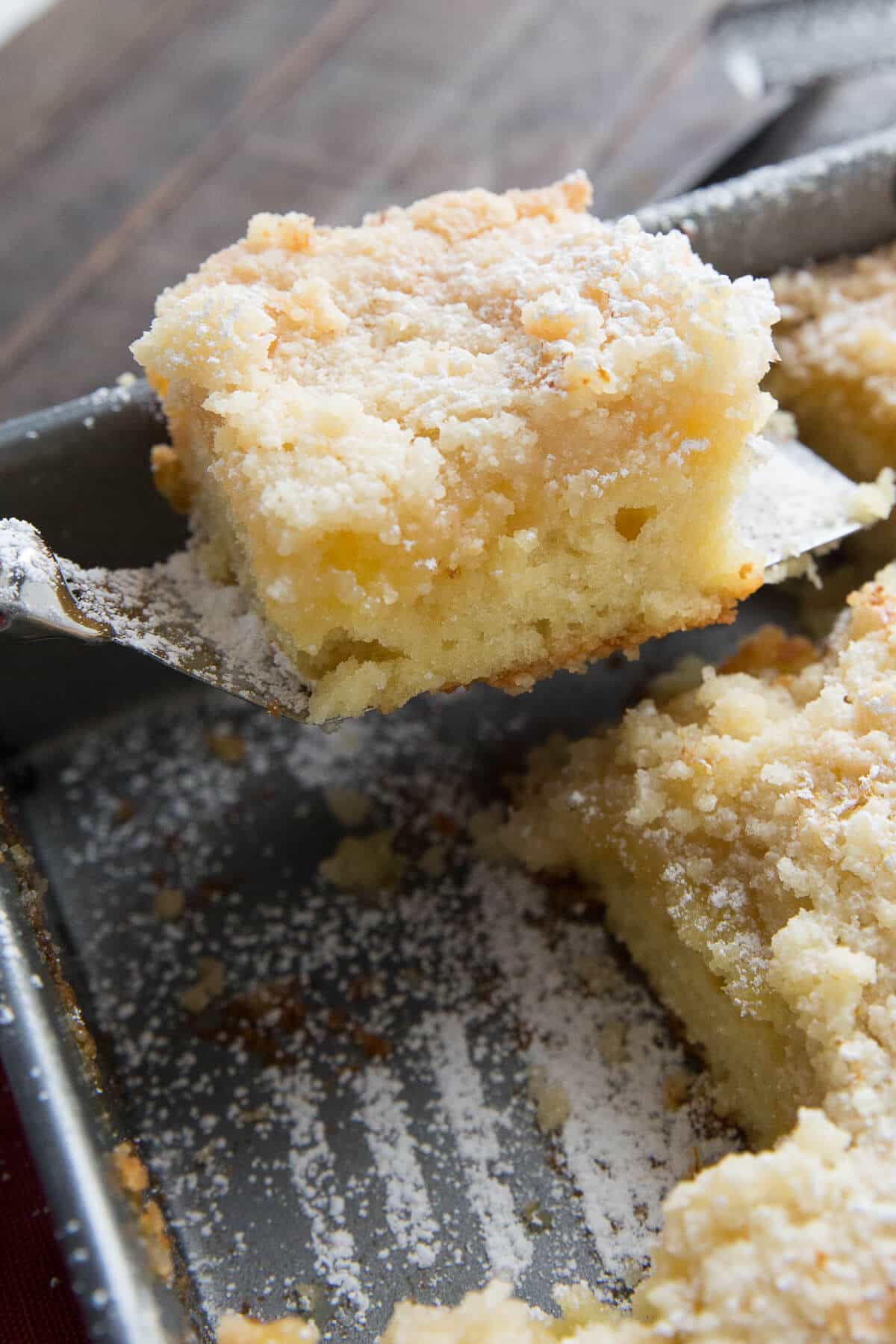 I no longer give my mom marigolds.  These days I treat mom to homecooked meals like this Pasta Primavera Recipe or this Chicken Souvlaki Pasta Salad. Of course, these have to be followed up with something sweet.  This lemon crumb cake is just the thing.  The cake is tender and fluffy, and the lemon curd that rests on top is so tart and smooth!  The cake is topped with buttery lemon crumb topping.  This cake is light enough to end a good meal, or it would be great served as a coffee cake. A sweet way to kick off the day!  This cake is so simple and every ingredient can easily be found at Kroger or you may even already have them in your pantry!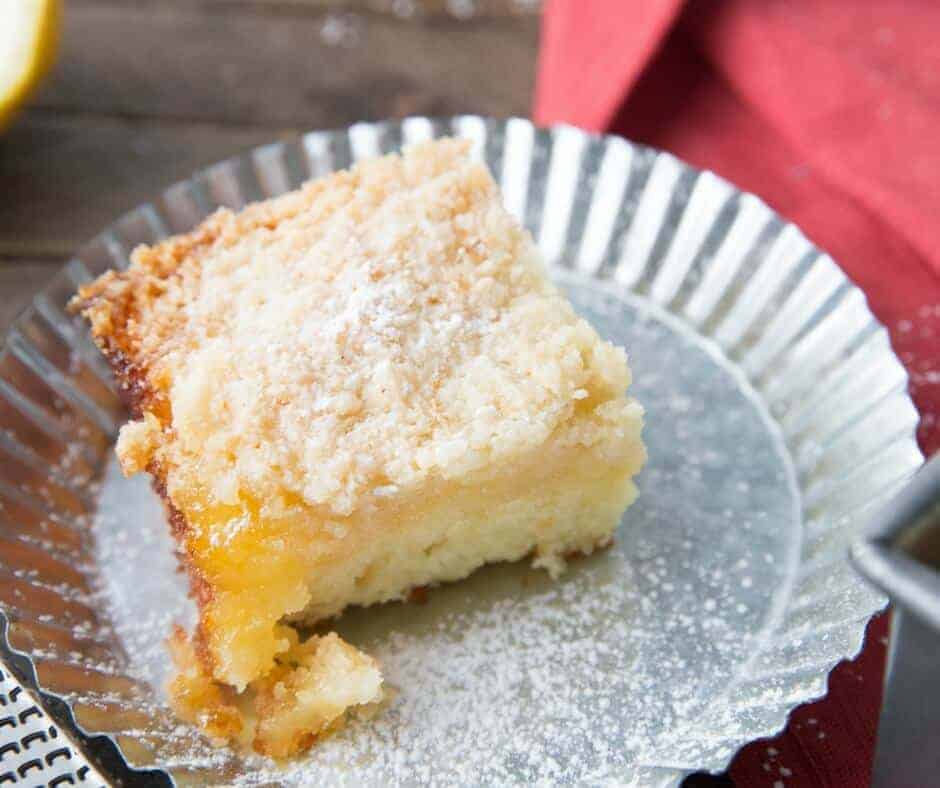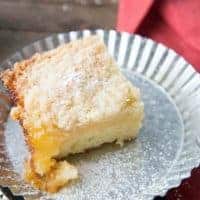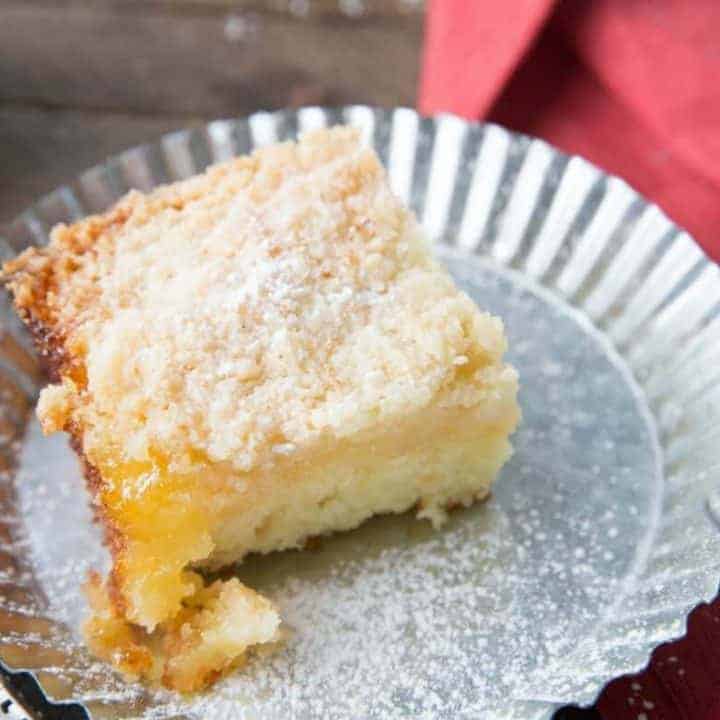 Lemon Crumb Cake Recipe
A tender, light cake bursting with lemon flavor!
Ingredients
1/4 cup butter, melted
2 eggs
1/2 cup sugar
1/2 cup lemon juice
1 lemon zested
For the cake
1/2 cup butter, softened
1 tablespoon lemon zest
1 1/2 cups sugar
3 eggs
1 1/2 cups flour
1 teaspoon baking powder
1/4 teaspoon salt
1 lemon, juiced
1/2 cup plain Greek yogurt
For the crumb
3/4 cup flour
3/4 cup sugar
1/2 cup cold butter, cubed
pinch of salt
Instructions
Prepare the lemon curd: In a microwave safe bowl, whisk together the sugar and the eggs. Stir in lemon juice and zest. Slowly whisk in the melted butter and place the bowl in the microwave. Heat the lemon mixture in 1-minute intervals or until the mixture becomes thicken enough to coat the back of a spoon. Refrigerate the lemon curd until it has set.
Preheat the oven to 350 degrees. Spray an 8-inch square pan with non-stick spray and set aside. In the bowl of a stand mixer, combine butter and lemon zest. Add sugar and continue to mix until creamy. Beat in eggs, one at a time, scraping down your bowl as necessary. Stir in lemon juice.
Combine the flour, baking powder, and salt. Add flour mixture to butter mixture alternatively with the yogurt. Pour batter into the prepared pan. Spread lemon curd over the batter.
To prepare the crumb, combine the flour, sugar and butter cubes in a bowl. Break down the butter with two forks or a pastry cutter until the mixture looks like small pebbles. Sprinkle over the cake and bake for 45-50 minute or until golden and set.
Serve cake with powdered sugar.
Notes
I used ALL Kroger brand product to prepare this recipe
Nutrition Information
Amount Per Serving
Calories

474
Total Fat

22g
Saturated Fat

13g
Cholesterol

119mg
Sodium

138mg
Fiber

1g
Sugar

47g
Protein

6g
More Lemon Cake