Sometimes the best part of the meal is the garlic bread served on the side!  This ultra gooey cheese dip takes the best part of the bread and turns into a dippable and shareable appetizer!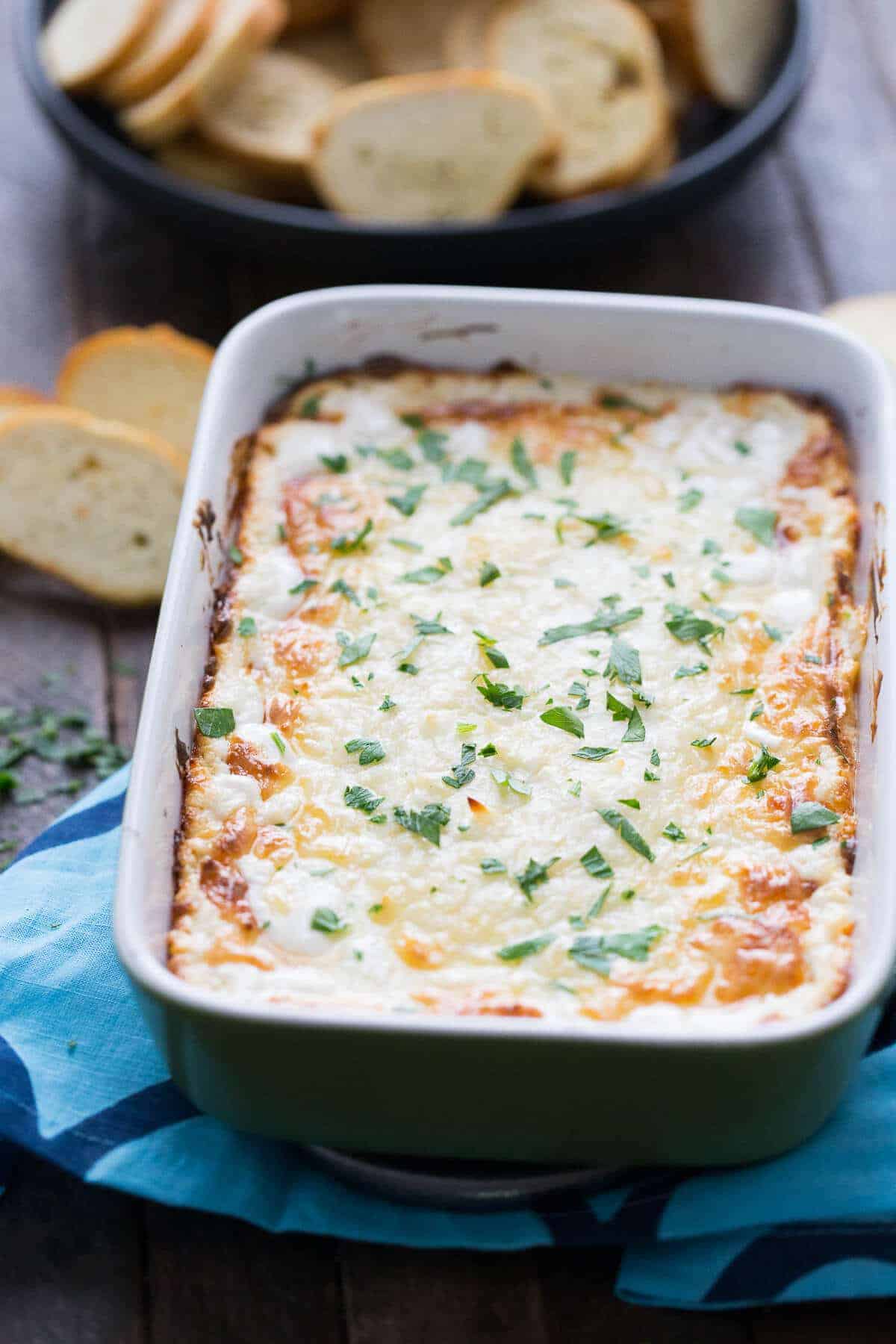 The best thing that happened to me and my college roommate was discovering the all you can eat spaghetti dinner every Monday and Tuesday at a local pizza place.  It was a dream come true.  We could stuff our faces for just $3.99.  The one caveat was that while breadsticks were included, they were served in a manner that implied they were shared.  My roommate and I would watch each other like hawks just to be sure that neither of us consumed more than their allotted share of cheesy garlic bread.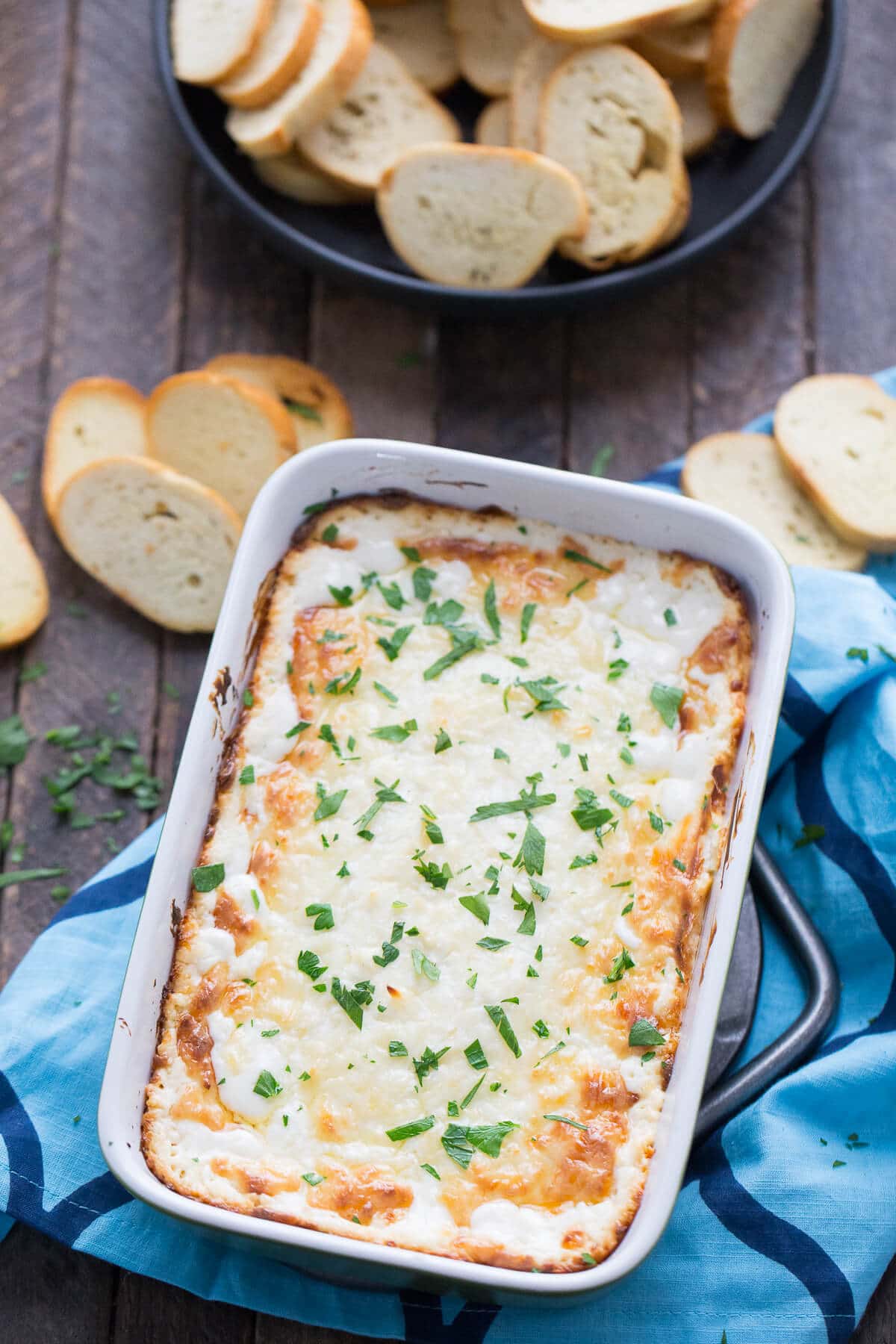 Twenty years later I find myself watching my family, making sure everyone gets their fair share of garlic bread(unless I get more, then that's ok).  That pizza shop still offers that same all you can eat spaghetti deal, and while the spaghetti is ok and the meatballs are pretty good, it's that darn cheesy garlic bread that brings us back week after week.  I think piping hot bread that gets slathered with warm garlic butter then covered in hot and bubbly cheese speaks to the need for comfort in all of us.  Who doesn't like the idea of being warm and cozy?  That's exactly what that bread is; warm and cozy.  Plus it is the perfect vehicle for scooping up the last bit of sauce and spaghetti!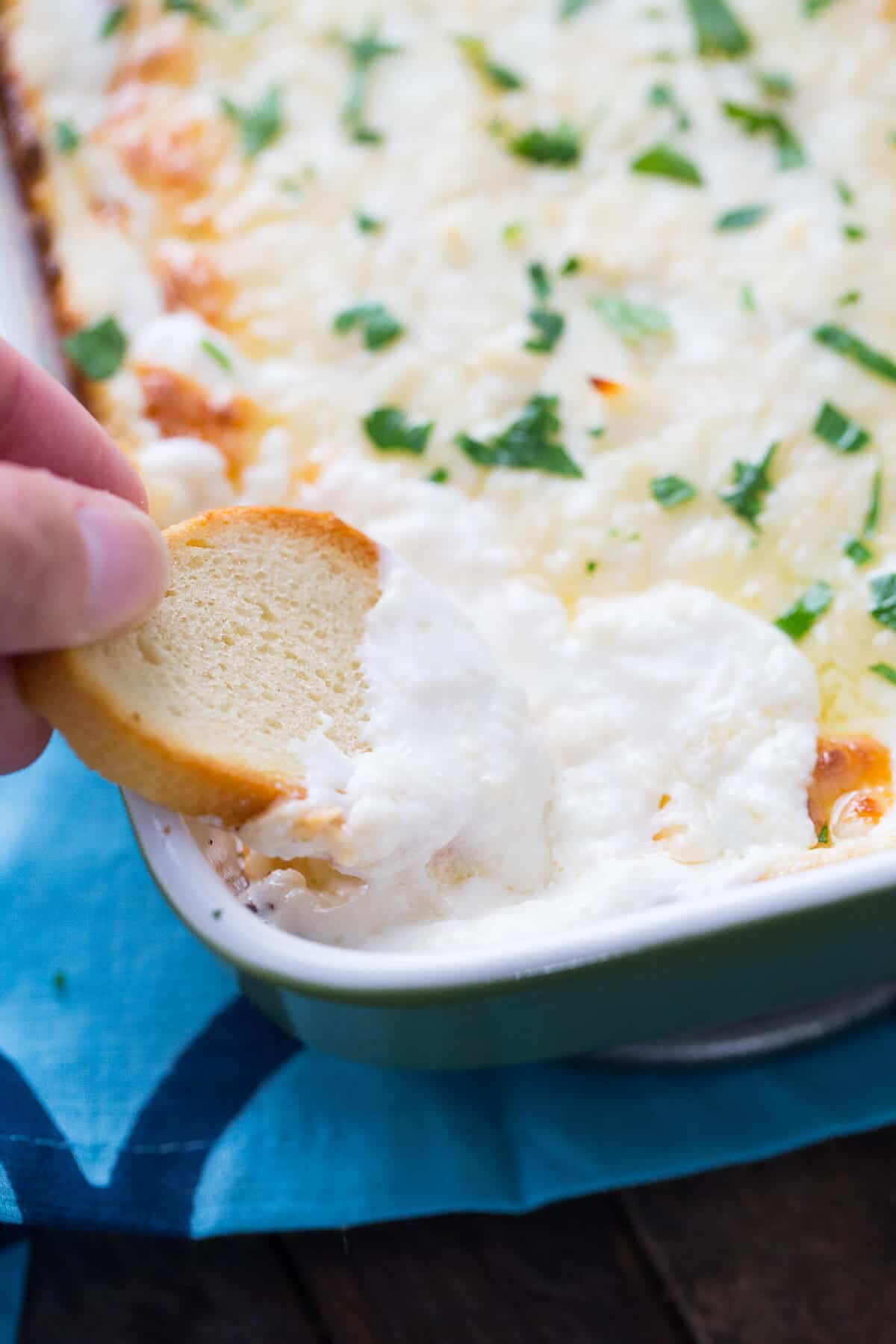 This garlic bread cheese dip is where happiness and satisfaction collide.  Cream cheese, sour cream, a blend of cheeses and garlic melt and bubble in the most delightful (and delicious) way.  Serve this cheese dip with crusty bread rounds for the ultimate garlic bread experience.
My new favorite all you can eat meal is my own meaty marinara, a big harvest salad and this garlic bread dip on the side.   Whatsmore, I can show up for dinner in my pj's!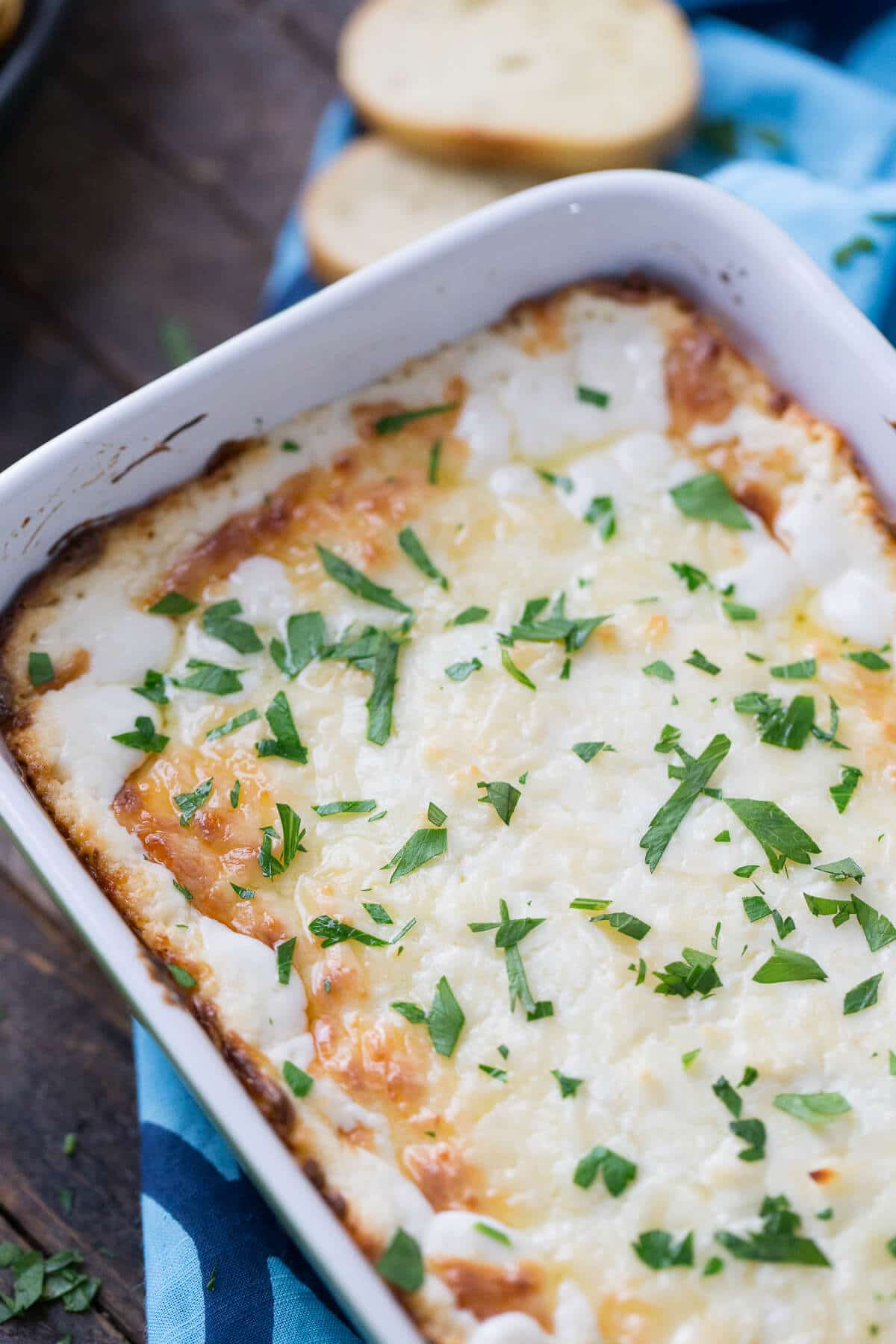 24
adjust servings
The best way to snack on garlic bread!
Ingredients
1 8

oz block cream cheese, softened

1

cup sour cream

1

cup shredded mozzarella

3

cloves minced garlic

5

oz container cheese blend (Romano, Pecorino, Asiago) I used Private Selection

Parsley

Toasted bread rounds
Instructions
Preheat oven to 350 degrees.
In a bowl, combine cream cheese, sour cream, mozzarella, garlic, and cheese blend. Stir cheese mixture until al the ingredients are blended. Spread into an 8 x 8 inch baking dish.
Bake dip for 20 minutes or until melted and bubbly. Remove from heat and garnish with parsley.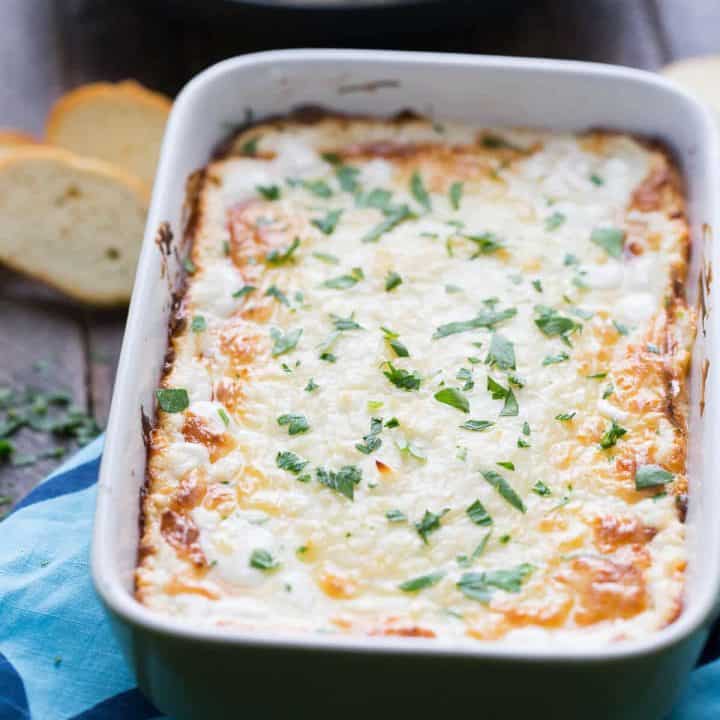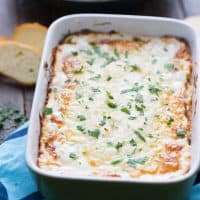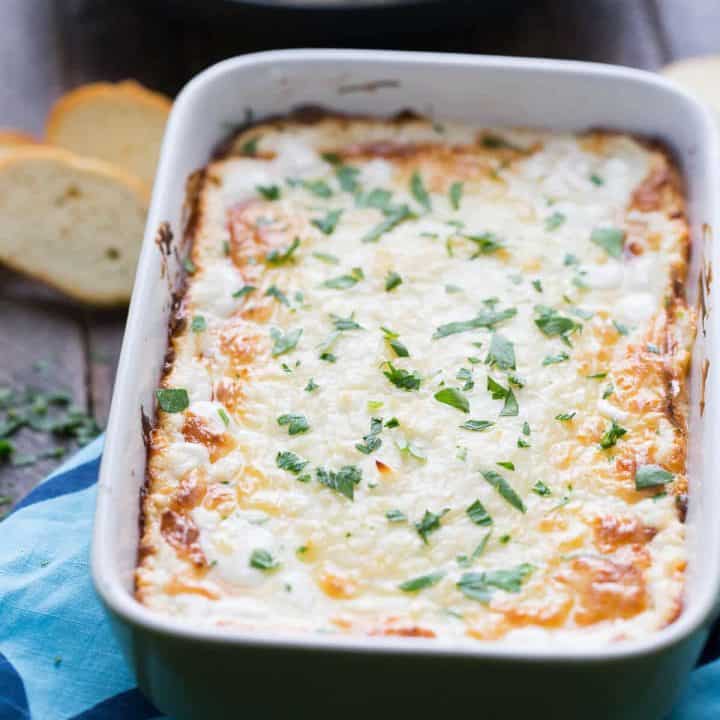 I used ALL Kroger brand products to create this recipe to keep it simple and accessible.