I love fried pickles, but don't always want to make them; this easy "fried" dill pickle dip has all the tangy, crisp flavor of my favorite appetizer but with the bonus of hot, melted cheese, oh and no frying!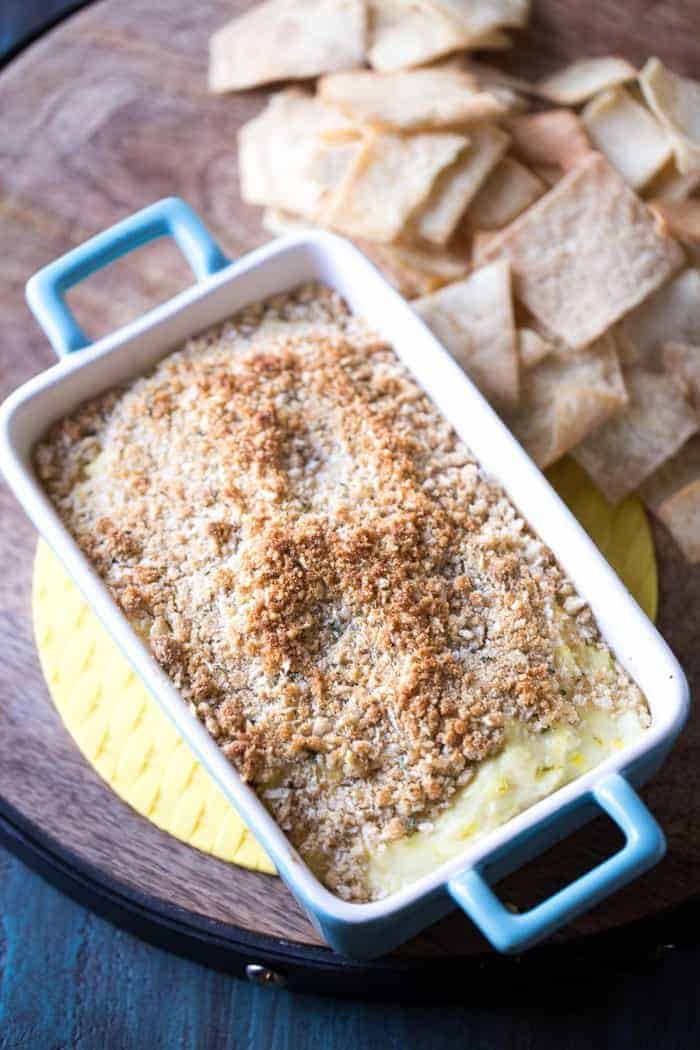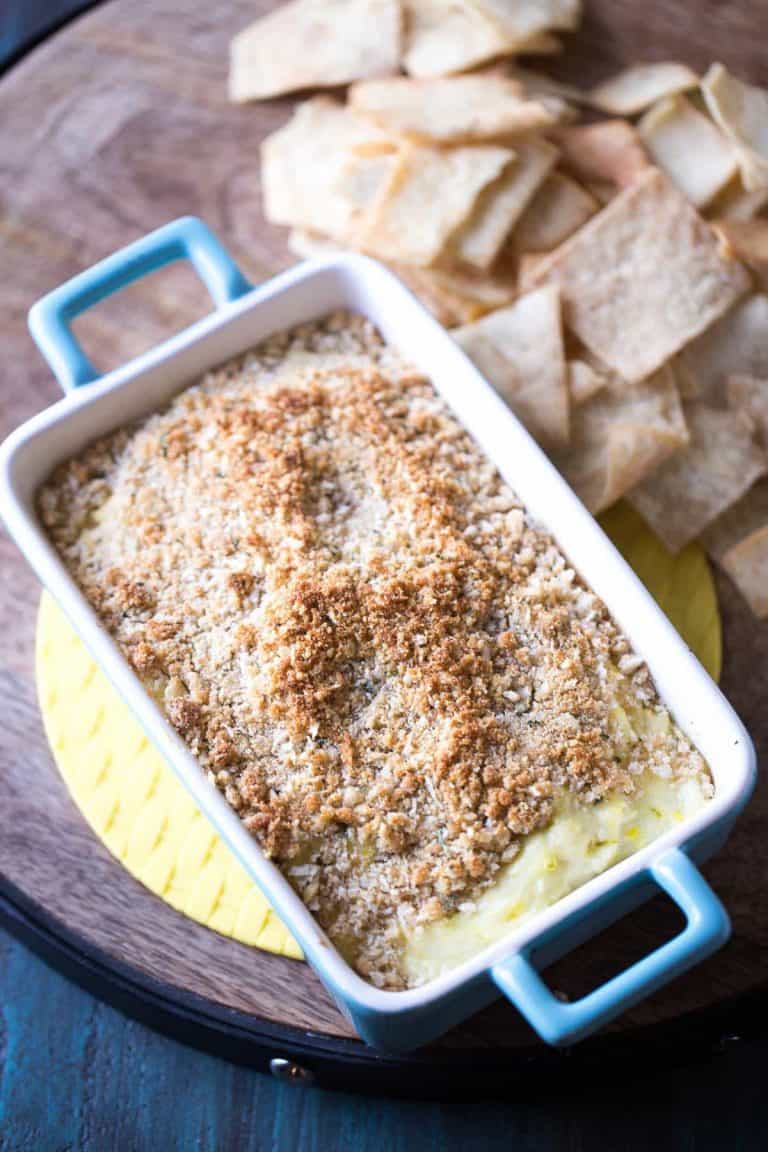 I have no immediate plans for writing another cookbook, but if I change my mind I know I want to write about appetizers!  If you haven't been reading the blog for long, then you may not know that my two favorite food groups are appetizers and desserts.  It's true.  While sandwiches, soups, and pasta dishes make me very happy; it's things like nachos and cake that make my heart flutter.
One of my all time favorite appetizers to order at a restaurant are fried pickles.  Tangy dill pickles are breaded and then deep fried until golden brown.  Something about the hot dill pickles and that crunchy coating makes me go nuts!  Since I'm not too keen on frying food at home, I had to come up with a baked version. Oven Baked Pickles Chips are AMAZING!  But eve the baked version can take some time to prepare.  So, once again, I was left to brainstorm ways to enjoy my favorite appetizer without having to put forth much effort.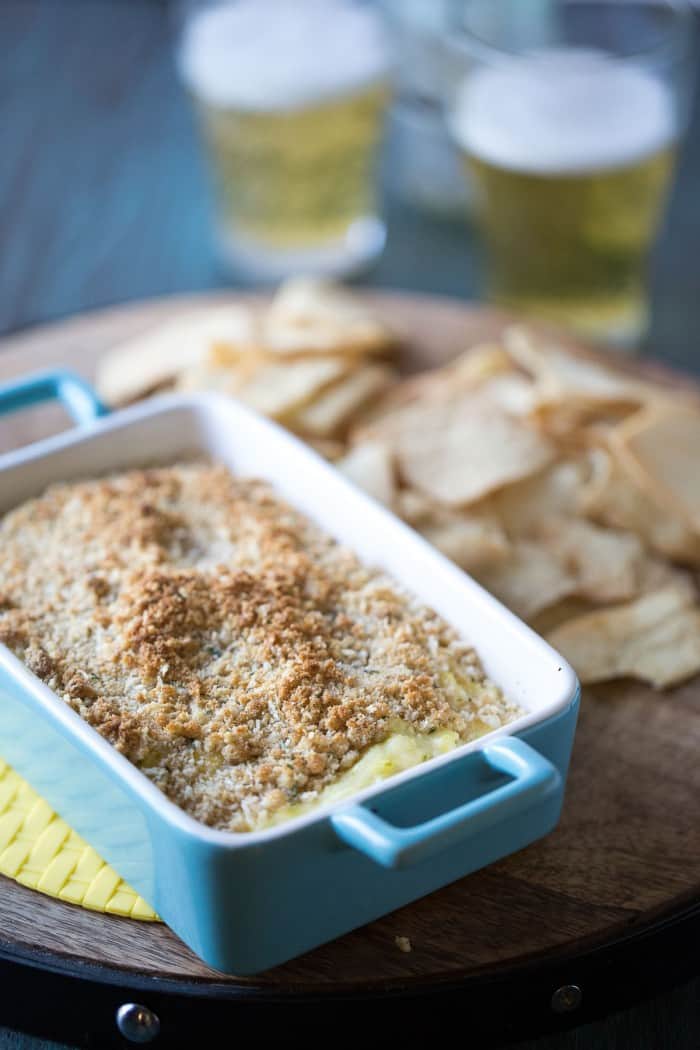 This is where my dill pickle dip comes into play.  Cream cheese, Parmesan cheese, and mayo are blended along with garlic and chopped dill pickles.  Then bread crumbs, Panko bread crumbs,  and more Parmesan cheese are tossed together and spread over the cheese.  Melted butter gets drizzled on top just before the dip gets baked.
The crunchy, buttery bread crumbs create the perfect "crust" for the dilly pickles that are surrounded by hot, gooey cheese.  Anything you serve next to OR after this addicting dill pickle dip will pale in comparison!  This dip is always the first thing to go!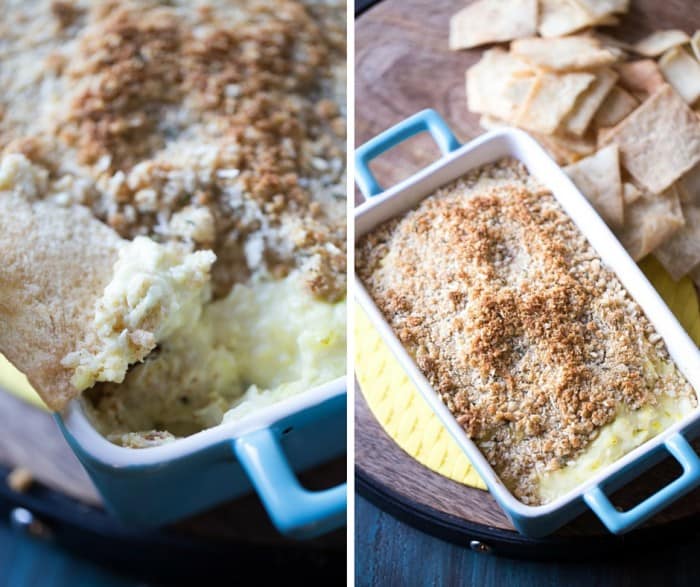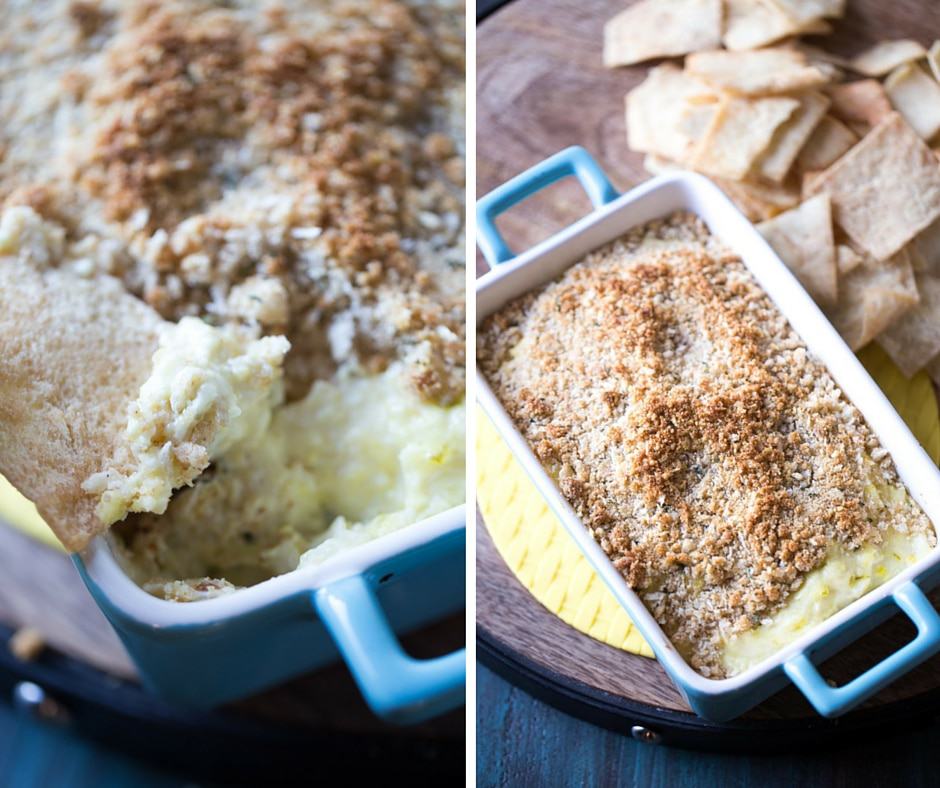 8
adjust servings
No fried food here! This dill pickle dip is better than any fried appetizer out there!
Ingredients
1/2

cup softened cream cheese

1

cup shredded Parmesan cheese

1

cup mayo

2

cloves garlic, minced

1

cup diced dill pickles

1/2

cup bread crumbs

1/2

cup Panko bread crumbs

1/4

cup grated Parmesan cheese

2

tablespoon butter, melted
Instructions
Preheat oven to 400 degrees. Spray a small baking dish or ramekin with non-stick spray, set aside.
In the bowl of a food processor combine cream cheese, Parmesan cheese, mayo, garlic, and pickles. Pulse just until combined. Pour cheese onto the prepared dish.
Toss together bread crumbs and Panko bread crumbs, sprinkle over the dip. Drizzle melted butter over bread crumbs and bake for 15 minutes, or until hot and bubbly and breading turns golden brown.

I used Kroger products for this dip