This easy strawberry shortcake recipe is so simple, but tastes amazing!  Soft, yellow cake is filled with creamy frosting and freshly diced strawberries! It only takes a handful of ingredients to present your guests with an elegant and delicious dessert!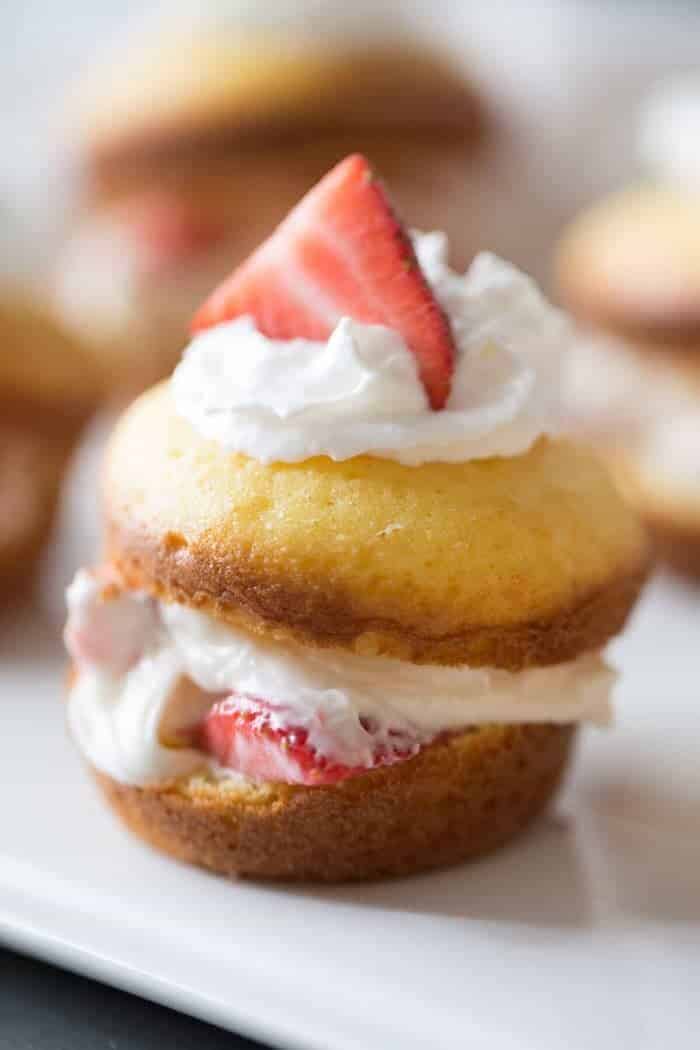 Strawberry Shortcake (the doll not the dessert) was very big when I was a kid.  I love her long flowing red hair that held a subtle scent of sun-ripened strawberries.  I never owned my own Strawberry Shortcake, though I longed for one every day.  I could never convince my parents that I NEEDED that doll.  Their price-conscious minds felt that their money would be wasted on such a toy.  They assumed that I would play with her for a short time, maybe a week or two and then I would discard my berry friend to make room for the latest and greatest thing.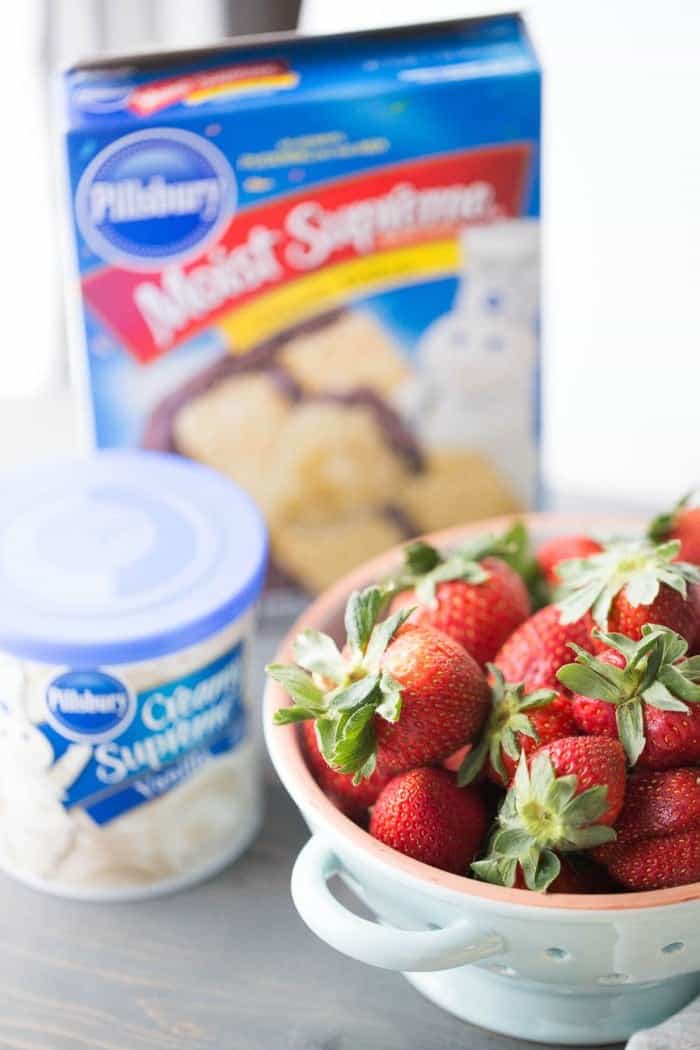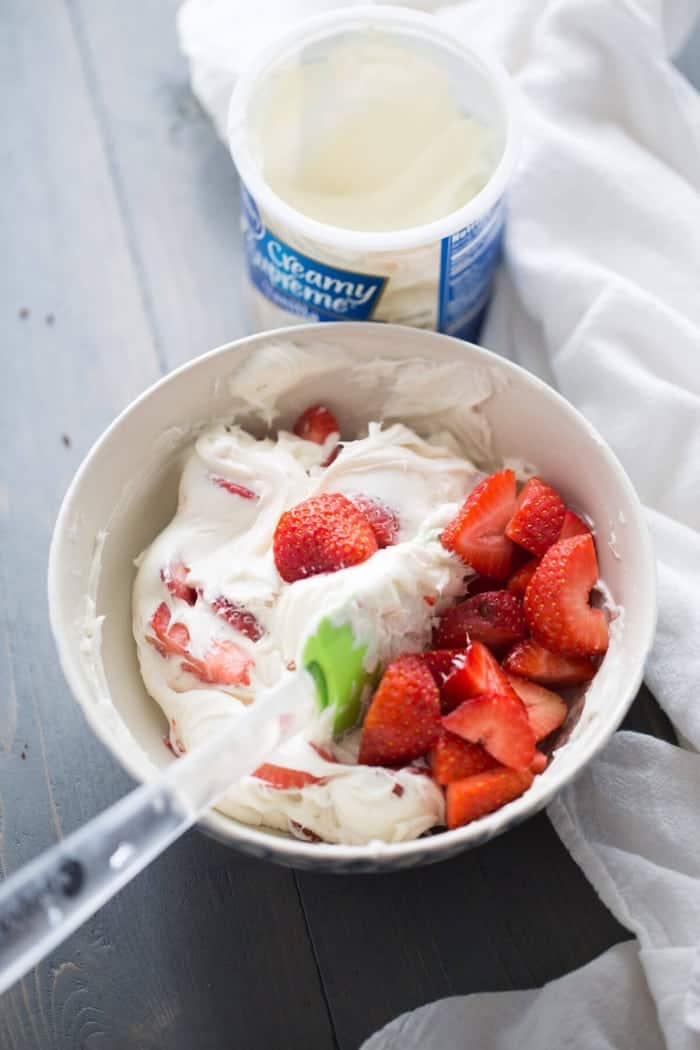 A friend gave me a Blueberry Muffin doll for my birthday.  I was tickled; I finally had a tell that would help me fit in with my shortcake playing friends.  And while I was grateful to have Blueberry Muffin, it wasn't the same as owning Strawberry Shortcake.  Even my 9-year-old self knew that it isn't as cool playing the sidekick.   Eventually, I did get bored playing with these dolls.  I, for the most part, am convinced my neglect had more to do with owning Blueberry Muffin than anything else.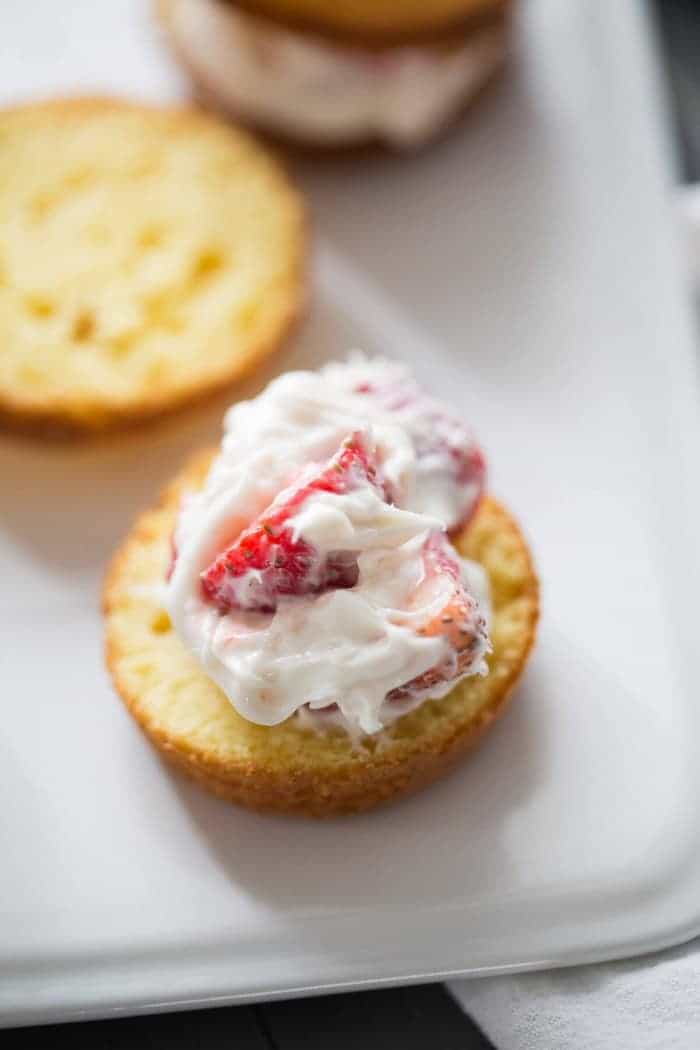 One thing I never neglect is dessert.  I take my sweets very seriously.   While desserts like these profiteroles or this cherry lime cake rolls are delicious, they take a bit of time.  This easy strawberry shortcake recipe does not! Every time I shop at Walmart, I stock up on Pillsbury cake mixes and frostings.  These pantry staples make  it easy to "mix up a moment" with my kids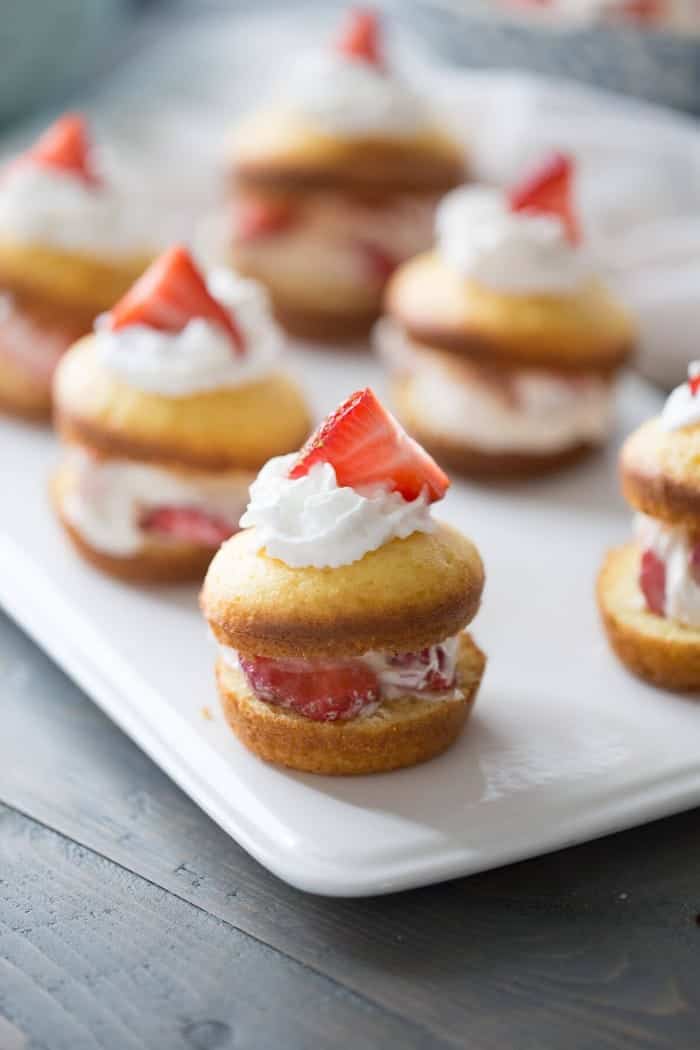 Easy Strawberry Shortcake Recipe For Everyone!
What I love about this strawberry shortcake recipe is the simplicity.  This is a recipe the kids and I can work on together this coming Easter.  I have one child who can bake the cupcakes, another who can cut the strawberries and the little one can stir the filling and assemble the shortcakes.  Their pride will shine through their smiles as they serve up their cupcakes to our family and friends!
Easy Strawberry Shortcake Recipe
24
adjust servings
Ingredients
1(15.25

oz) box Pillsbury yellow cake mix

1 16

oz container Pillsbury white frosting

1 1/2

cups chopped strawberries

Whipped cream
Instructions
Prepare cupcakes according to package directions and allow cupcakes to cool completely.
In a bowl, combine frosting and chopped strawberries.
Carefully slice each cupcake in half. Place a generous spoonful of strawberry mixture on the bottom of each cupcake and place replace cupcake top.
Top each shortcake with whipped cream and additional strawberries if desired.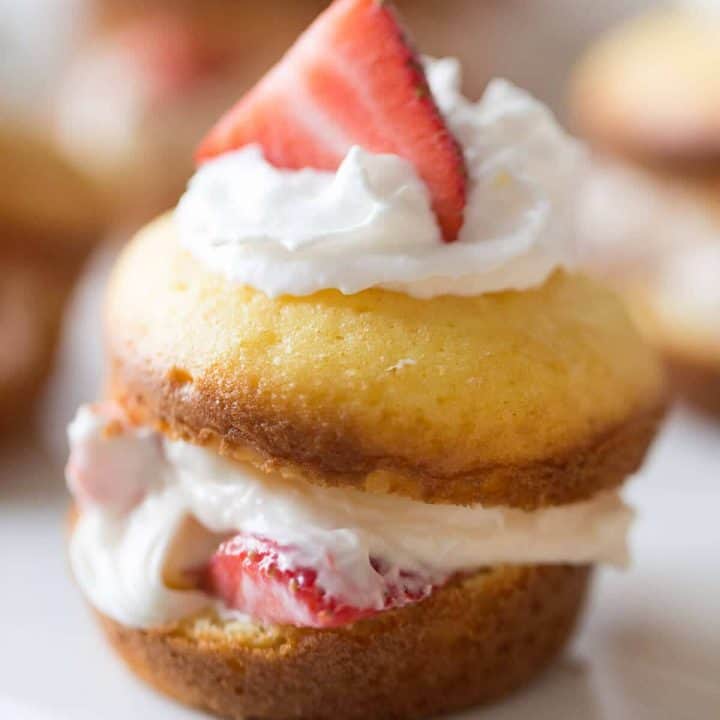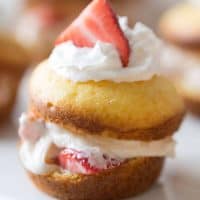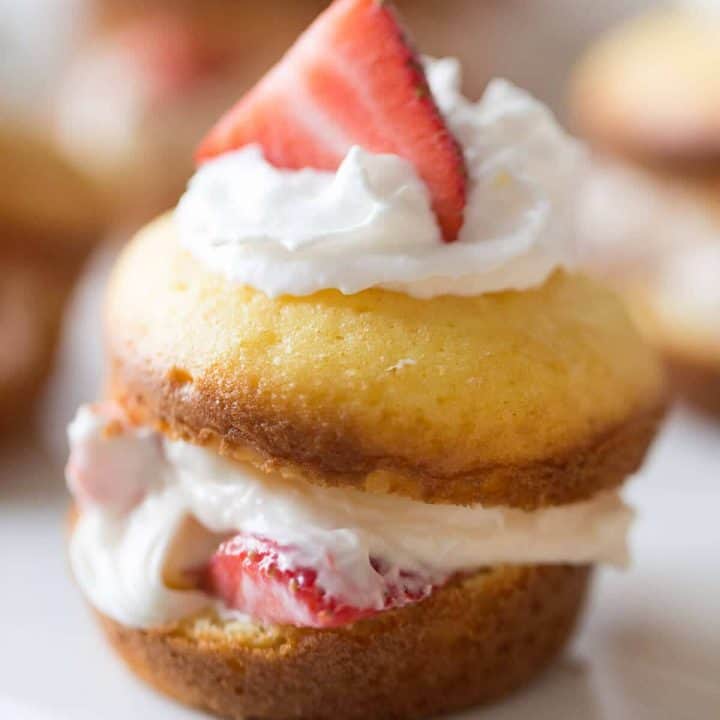 Visit Pillsbury on Pinterest for more ways to "mix up a moment"!
Click here to receive a rebate for Pillsbury cake mixes, cookie mixes, brownie mixes and frosting!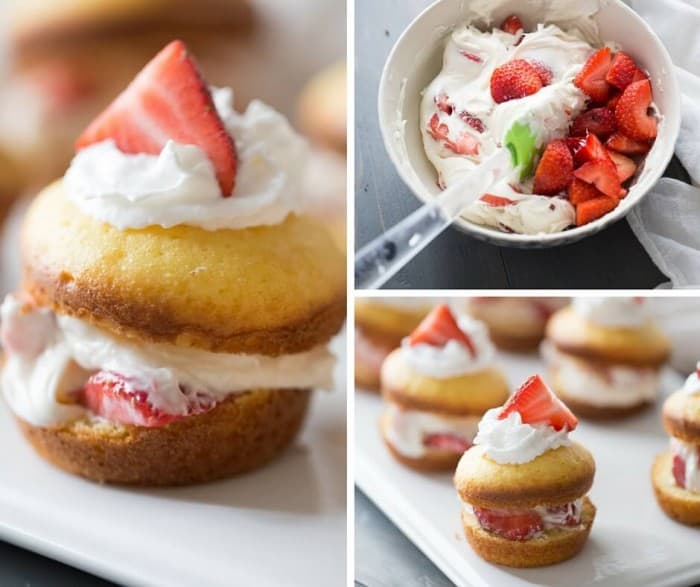 This is a sponsored conversation written by me on behalf of The J.M. Smucker Company. The opinions and text are all mine.