Chocolate Whoopie Pies with Cherry Filling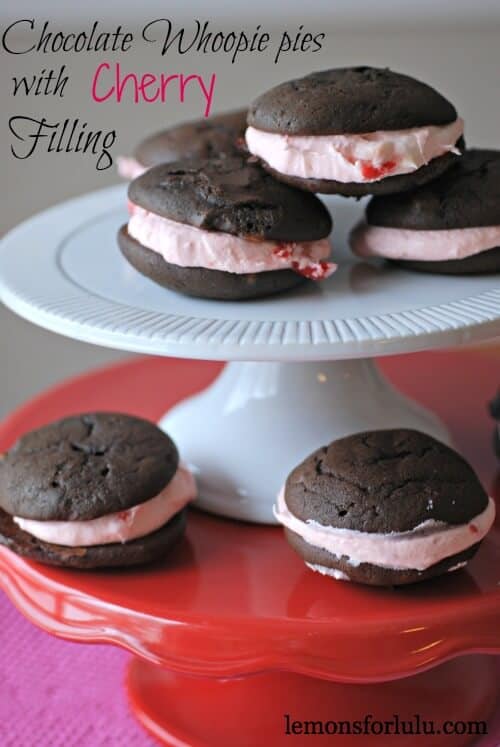 i carry your heart with me (i carry it in
my heart) i am never without it (anywhere
i go you go, my dear; and whatever is done
by only me is your doing, my darling)
i fear
no fate (for you are my fate, my sweet) i want
no world (for beautiful, you are my world, my true)
and it's you are whatever a moon has always meant
and whatever a sun will always sing is you
here is the deepest secret nobody knows
(here is the root of the root and the bud of the bud
and the sky of the sky of a tree called life; which grows
higher than soul can hope or mind can hide)
and this is the wonder that's keeping the stars apart
i carry your heart (i carry it in my heart)
be E.E. Cummings
I hope you've enjoyed one of my favorite poems.   When my husband and I got married, I had this printed on our wedding program.  These few paragraphs mean a great deal to me.  Happy Valentine's Day everyone!
This month's ingredients were chocolate and cherries.  I had so many ideas swirling about my head and I probably changed my mind at least a dozen times.  I finally settled upon whoopie pies simply because I haven't made them in a long time. I love whoopie pies.  They are perfect hand held cakes.  These are very chocolatey and are the perfect texture.  I found the recipe in this sweet little book by Sarah Billingsley and Amy Treadwell.  I used their chocolate whoopie pie recipe with very little moderation.  I was so pleased with how they baked just flat enough to place a dollop of filling on one side, but plump enough for you to really sink your teeth in them!  My filling is your basic buttercream with marshmallow fluff and marachino cherries mixed in.  These are HEAVEN!  This will be the perfect dessert for our Valentine's Day!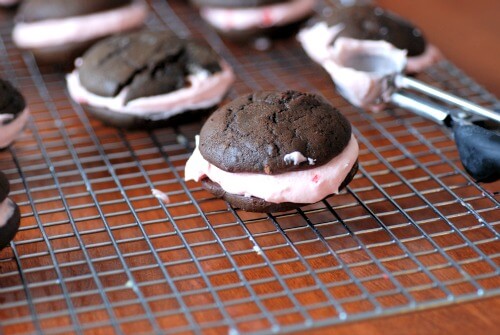 You might enjoy these too: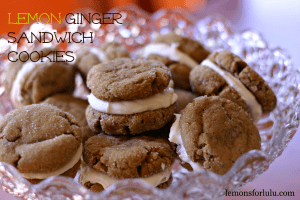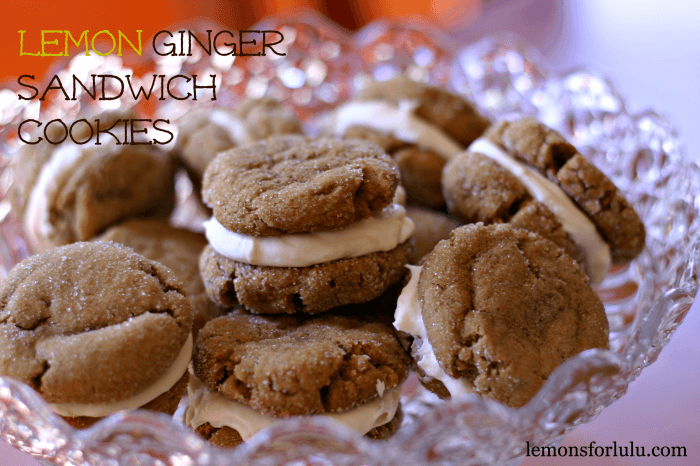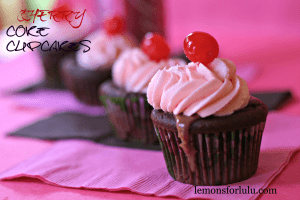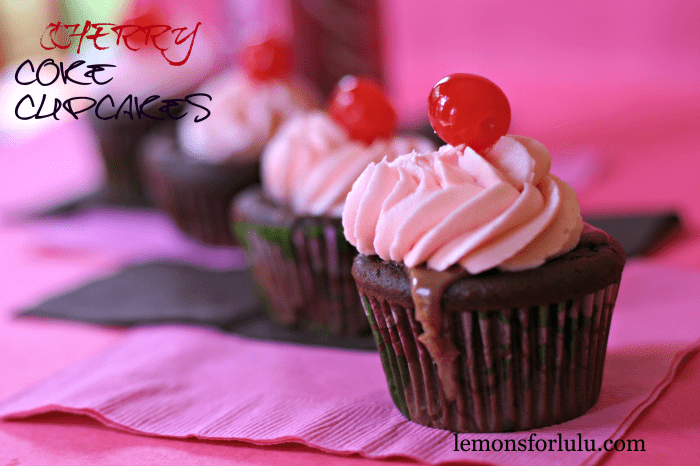 Chocolate Whoopie Pies with Cherry Filling
Ingredients
For the Cakes
1 2/3

cup flour

2/3

cup cocoa

1 1/2

teaspoon baking soda

1/2

teaspoon salt

4

tablespoons butter, softened

4

tablespoons shortening

1

cup brown sugar

1

egg

1

teaspoon vanilla

1 1/4

cup milk
For the filling
1

cup butter softened

3

cups powdered sugar

1 7oz

container of marshmallow fluff

2

teaspoons vanilla

4

tablespoons maraschino cherry juice

2

tablespoons chopped maraschino cherries
Instructions
For the cakes:
Preheat oven to 375. Line baking sheets with parchment paper.
In a bowl, sift together flour, cocoa, baking soda, and salt. Set aside.
In a mixer cream butter and shortening until smooth. Add sugar and continue to mix, scraping down sides as necessary. Add egg and vanilla and mix another 2 minutes or until smooth and creamy.
Add half of the flour and half of the milk and beat gently just until mixed. Add second half of flour and milk and beat well until creamed.
Scoop batter by tablespoons onto prepared baking sheet. Bake for 10 minutes or until cakes spring back when touched. Remove and let stand on baking sheet for 5 minutes before removing to a cooling rack. When cakes are cooled, using a small cookie scoop, top one half with filling, top with another cake. Whoopie pies are best eaten the same day. Store in an airtight container.
For the filling:
Beat butter in very creamy. Slowly add in powdered sugar continue beating. Add vanilla and fluff. Mix in cherry juice adding more if desired. Carefully mix in chopped cherries.
Makes about 18 pies.