A tender coffee cake with lots of fresh blueberries and the most perfect coconut streusel!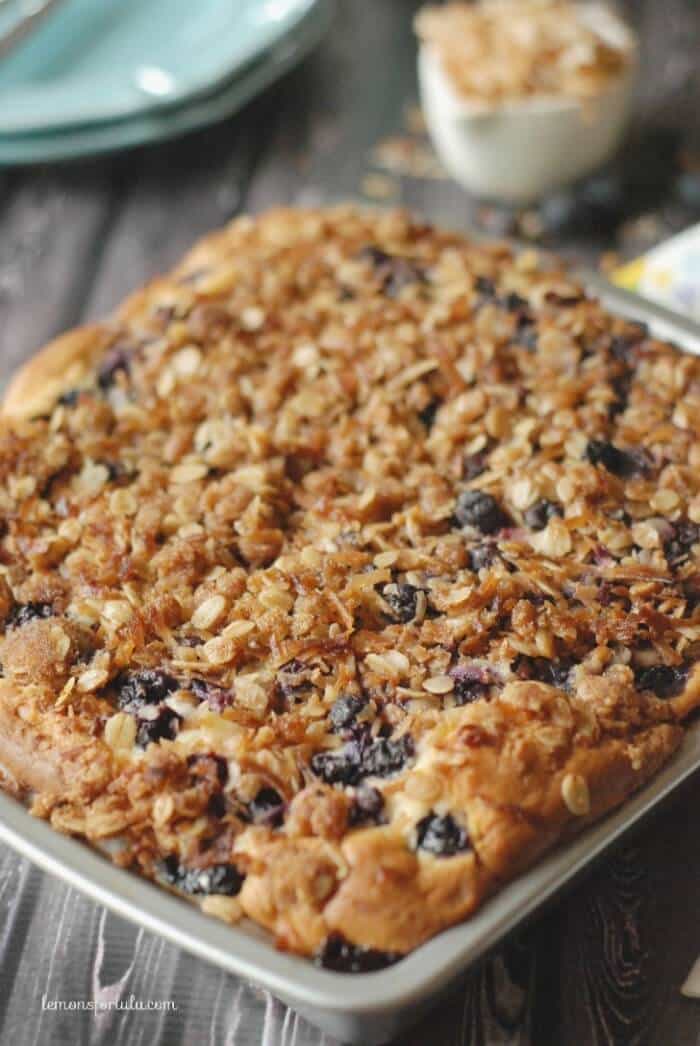 I don't remember how old I was when I first learned to ride a bike.  I do remember my dad teaching me at the baseball fields at school.  I can even remember the moment he let go and I realized I was going it alone.  The strange thing is, I never really learned how to break to stop the bike.  That information is quite embarrassing and I'm not sure what it says about me?  For the life of me I cannot recall why I found pressing back on the pedals in order to stop the bike a difficult concept.  I think it was a balance issue.  Breaking felt so unstable to me.  Apparently, I was a closet thrill seeker because the way I stopped myself was to leap from my moving bike straight onto the cold, hard ground.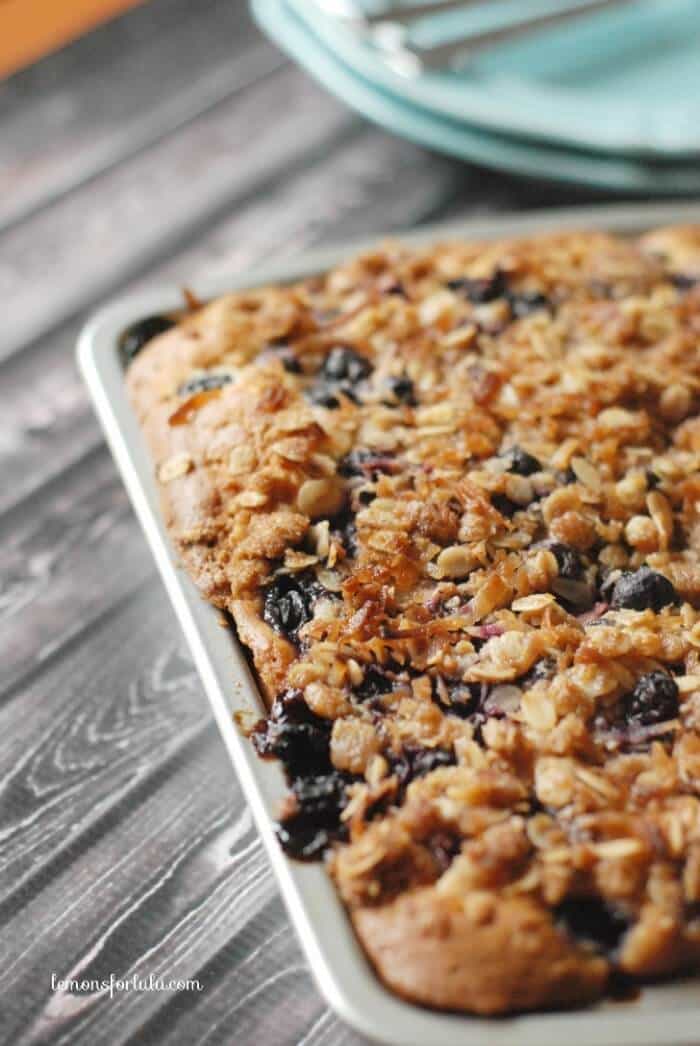 It was because of my dangerous breaking style that I avoided all hills.  I had enough sense to know that sort of momentum does not pair well with death defying leaps from my bike.  Therefore my bike route was kept rather short and extremely flat.
Eventually, it all clicked for me and I finally realized that breaking really was the lesser of two evils.  This opened up a whole new world.  I was now able to go down hills and through all sorts of terrain I previously avoided.  I came to realize that speed is rather enjoyable and not something I needed to dread or fear.  Bike riding became liberating.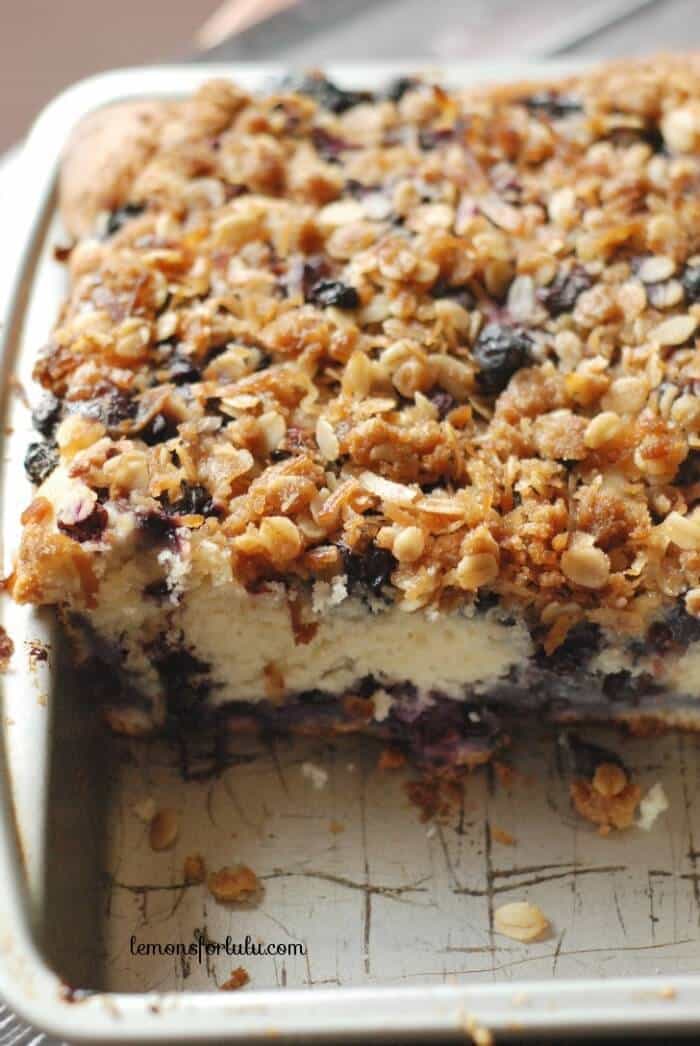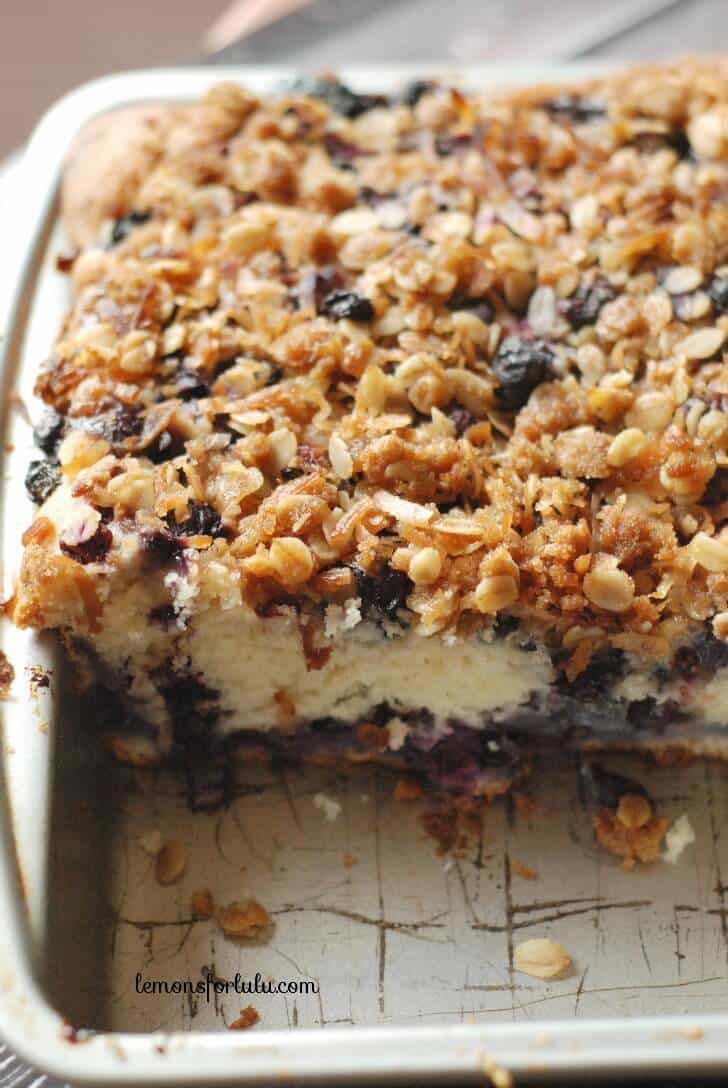 My youngest is a little resistant to learning how to ride a bike without training wheels.  I understand her hesitation.  There's something so comforting in knowing you do not have to balance it all on your own.  I see she is already miles ahead of where I was when I was learning.  She DOES know how to break, which as far as I'm concerned is half the battle.  She doesn't avoid hills and doesn't fear a little speed.  She just needs to learn to trust herself, which was where I erred so many years ago.  It all really boils down to confidence.  Once you have it, it will take you far.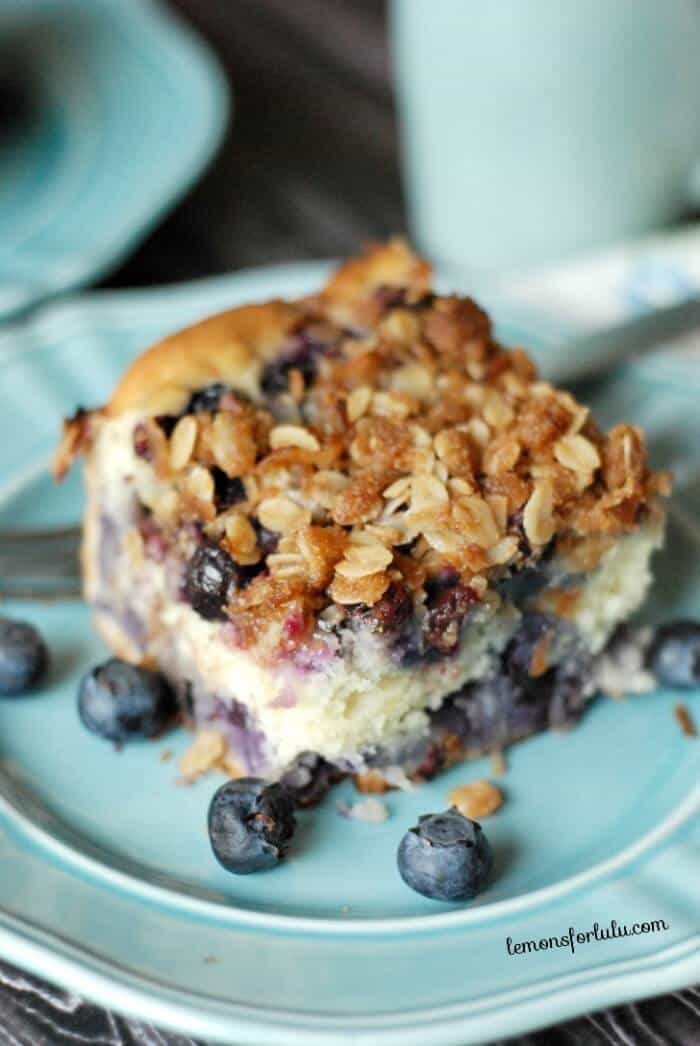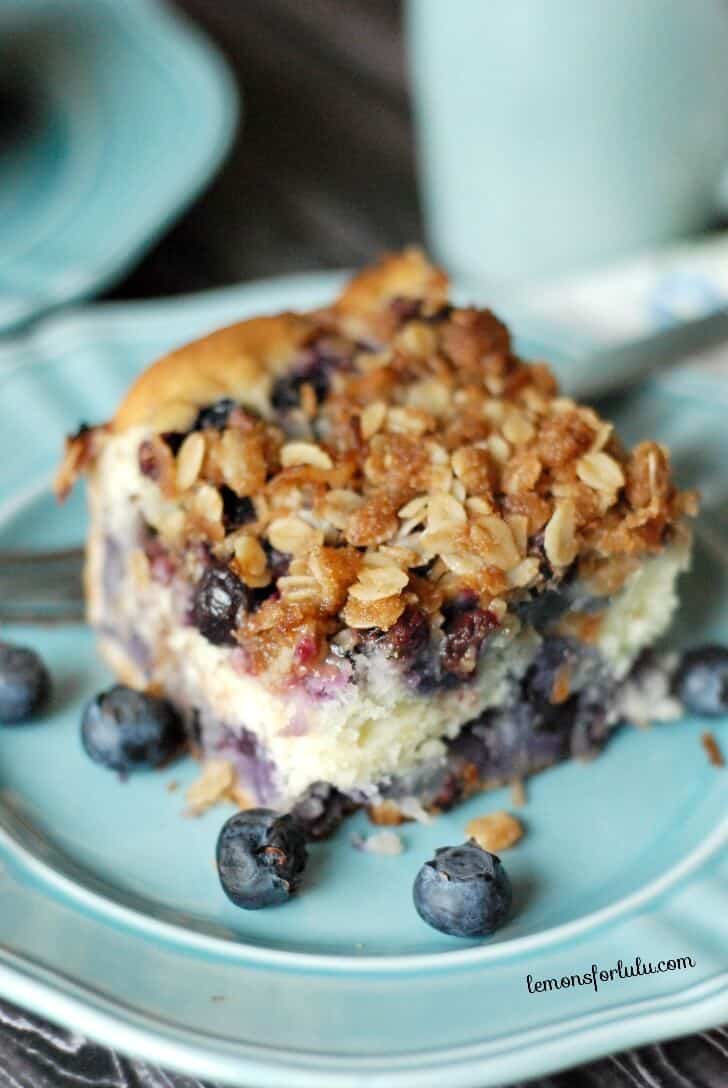 Confidence and coffee cake:
I am so confident you will love this blueberry coffee cake!  It is the moistest, most tender coffee cake I have ever eaten!  The recipe from Cooking Light called for only two cups of blueberries and well, I used a wee bit more than that.  What can I say?  I love blueberries.  The original coffee cake recipe also uses almonds.  I did not have any almonds so I improvised and used toasted coconut instead.  I added toasted coconut to the batter as well as to the streusel.  I am of the opinion that one cannot ever have too much toasted coconut!  I don't think one can have too much coffee cake either!  Especially one that tastes this good!
B IS FOR BLUEBERRY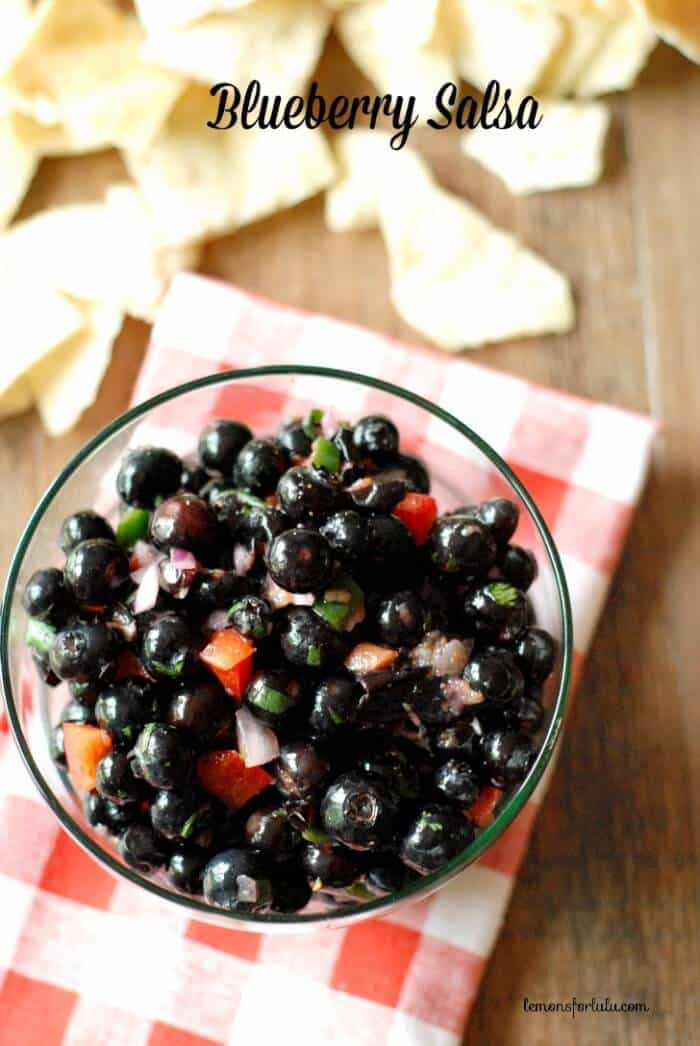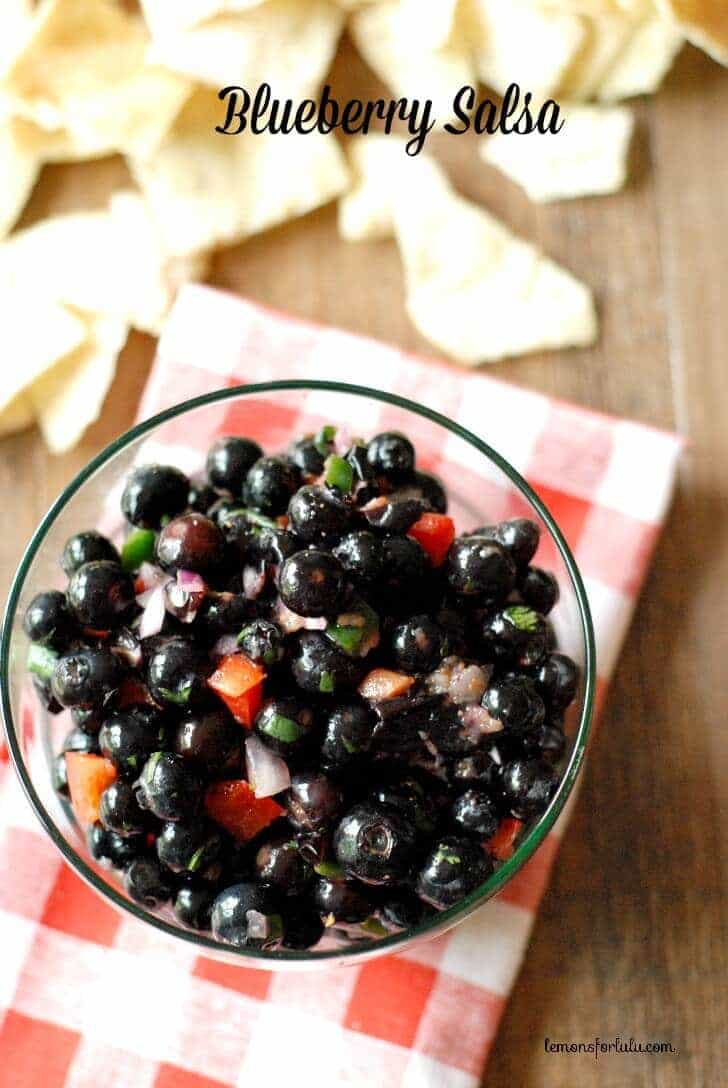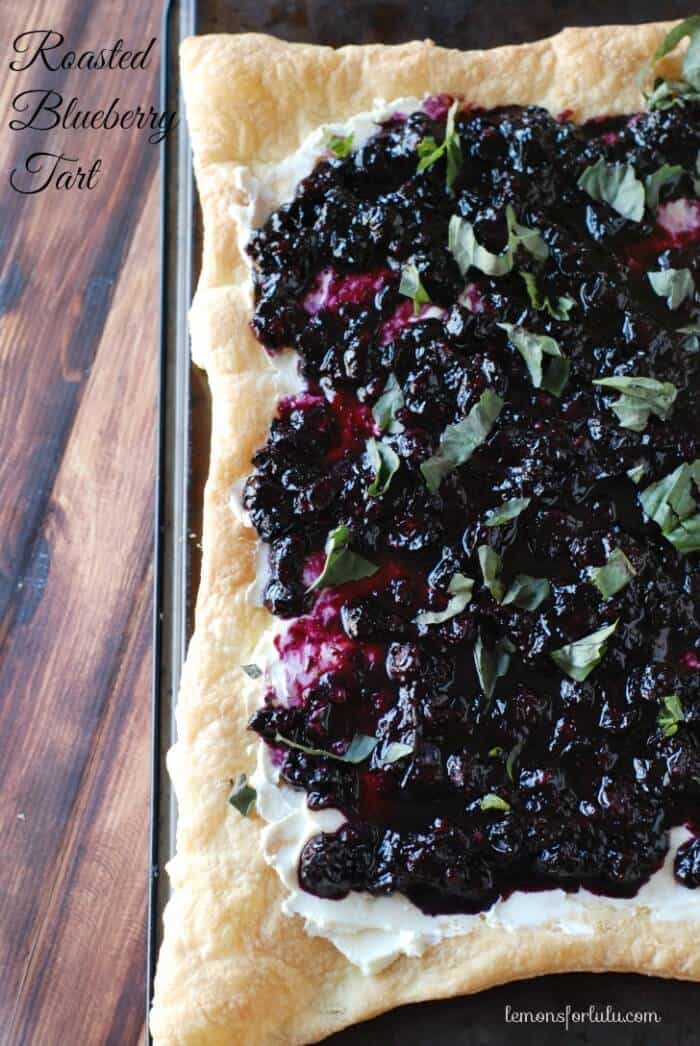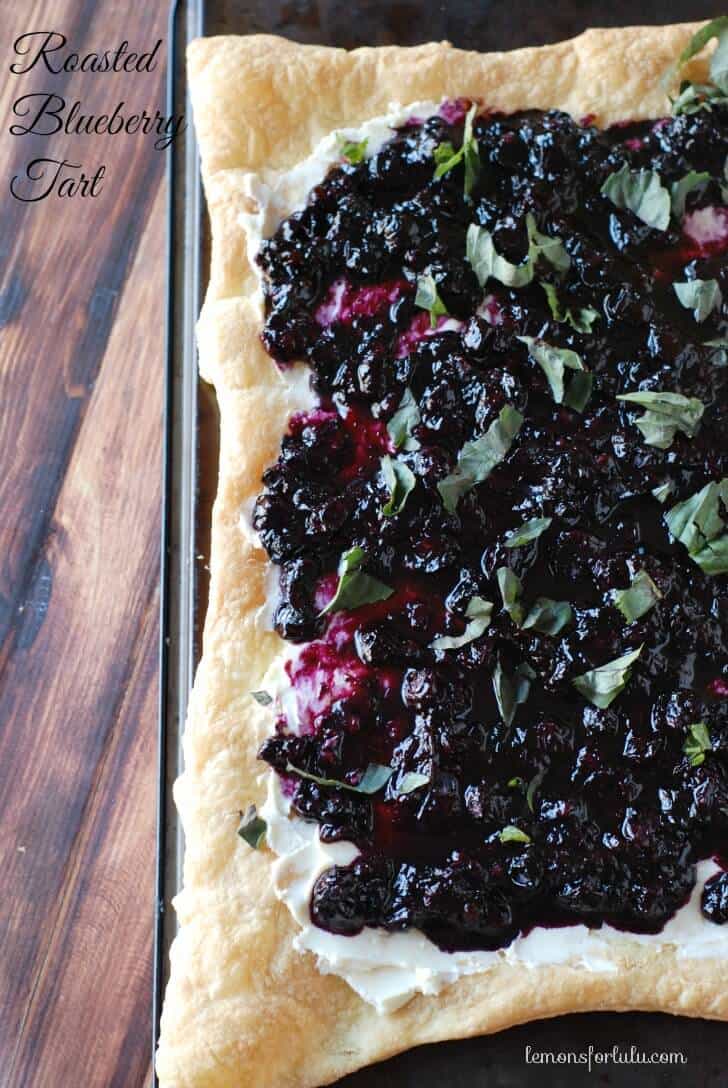 NEVER MISS A RECIPE! SUBSCRIBE TO MY EMAIL TODAY!
FOLLOW ME:
FACEBOOK | TWITTER| GOOGLE +| BLOGLOVIN | INSTAGRAM
Don't forget you can save each of these recipes to your personal recipe box , create your own meal plan, or add ingredients for each recipe to your shopping list! Just use the "Save Recipe" on all my recipes!
Blueberry Coffee Cake with Coconut Streusel
Ingredients
2

cups flour

1 1/2

teaspoons baking powder

1/2

teaspoon baking soda

1/2

teaspoon salt

2

cups fresh blueberries

1/3

cup brown sugar

1/4

cup old fashioned rolled oats

1

cup toasted coconut, divided

1

tablespoon flour

1/4

teaspoon ground cinnamon

2

tablespoons butter, melted

3/4

cup sugar

1/4

cup butter, softened

2

tablespoons canola oil

1

large egg lightly beaten

1

cup buttermilk

2

teaspoon lemon zest

1

tablespoon lemon juice
Instructions
Preheat oven to 375.
Combine flour, baking powder, baking soda and salt in a bowl and stir with a whisk. Remove 2 tablespoons of flour and sprinkle over blueberries, tossing to coat.
Combine brown sugar, oats, 1/2 cup of coconut, flour and cinnamon in a bowl. Drizzle melted butter over mixture and stir to combine.
Place sugar softened butter and oil in a bowl and beat until blended. Add egg and beat well. Add flour and buttermilk alternating between the two, beginning and ending with the flour. Mix well after each addition. Stir in zest and juice.
Spoon half the batter in a 9-inch square baking pan that has been sprayed with non-stick spray. Sprinkle evenly with blueberries and top with 1/2 cup toasted coconut. Spoon remaining batter over blueberries. Sprinkle remaining blueberry mixture over batter. Top with streusel mixture. Bake for 45-50 minutes or until a wooden pick inserted in the center comes out clean. Let the cake cool in pan for 10 minutes on a wire rack.