This Meyer Lemon Poppy Seed Bread is made with the perfect blend of sugar and citrus!
You won't be able to stop at just one tender, lemony slice of this sweet bread!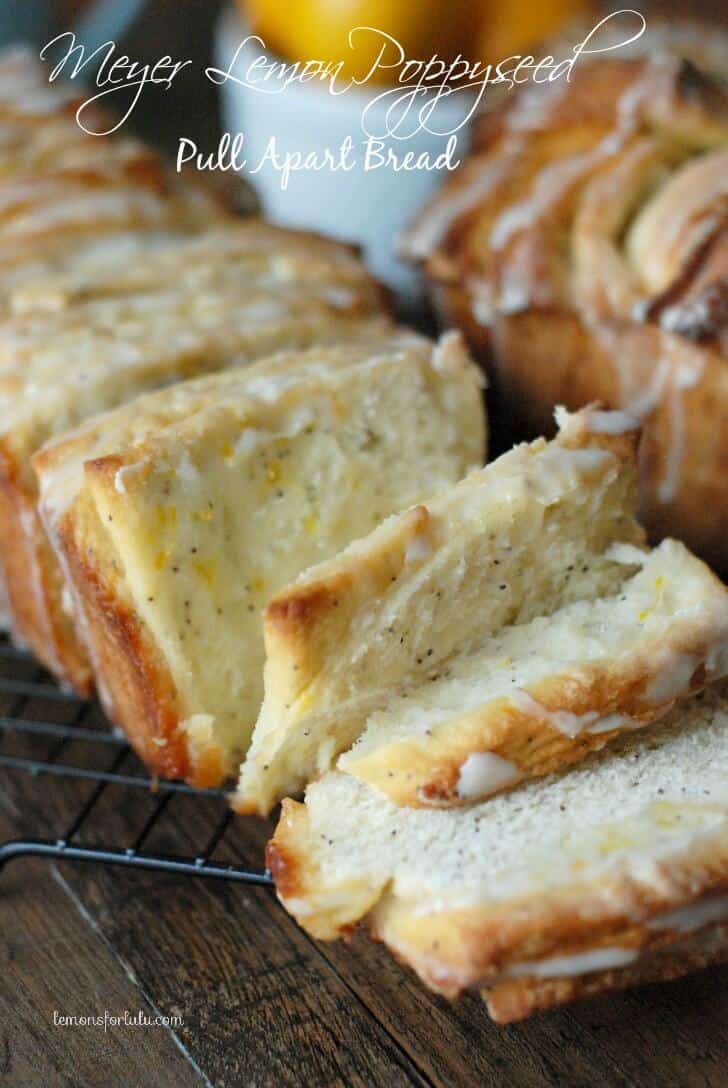 It's a bit hard to admit this, but I'm not the kind of girl who actually spends time on herself.  I'm the kind of girl who showers, dries her hair, throws on a Life is Good tee-shirt, a pair of jeans and I'm good to go.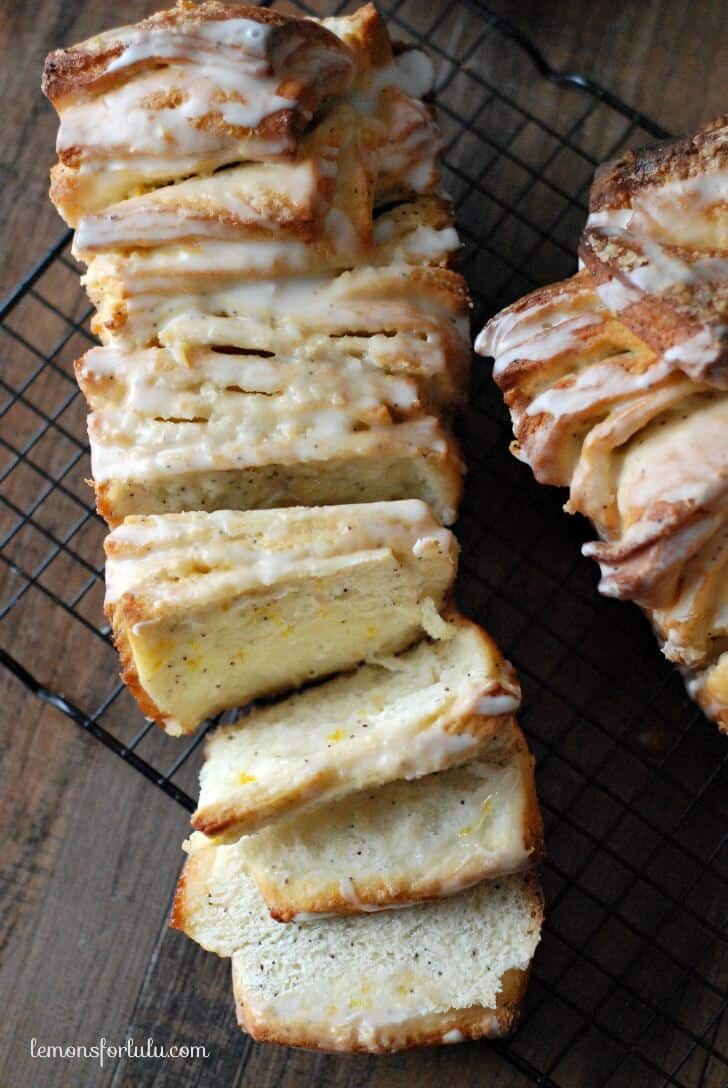 I got my nails painted and now my life has changed.  See, my nails are NEVER painted.   Which is why people noticed my red glistening nails and I found myself blushing at the compliments.  Suddenly I found myself feeling very feminine and pretty.  I couldn't stop staring at my own fingers.  I started waving them around as if I was a hand model or a game show host model showing off the grand prize.  I walked around flipping my hair and walking with more swagger than I ever had before with the words "fear me, I am woman" swirling around in my head.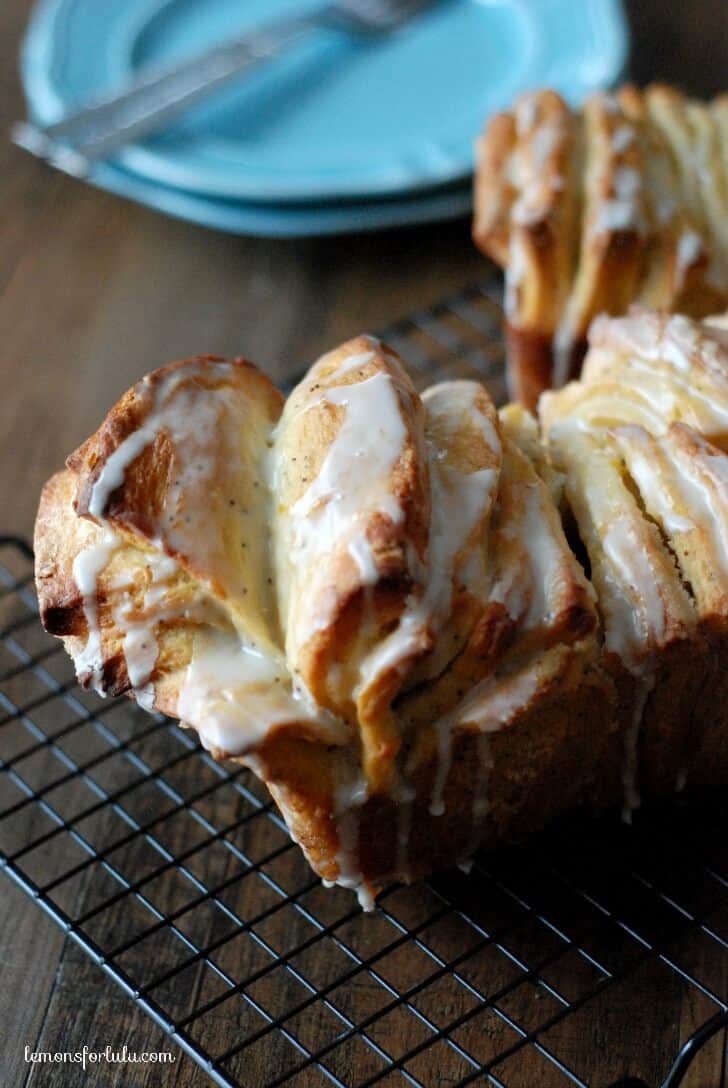 The subtle act of getting my short nubby nails painted made me reconsider everything about myself.  How different would I feel if I did something radical like wear mascara?  Or instead of a tee-shirt I actually wore something with a little color or even a collar and maybe a skirt too!  Crazy, I know!  I could wear flats instead of my woolly slippers and actually fix my hair instead of letting my wavy locks air dry.  I could be a completely different person-confident, bold and fearless!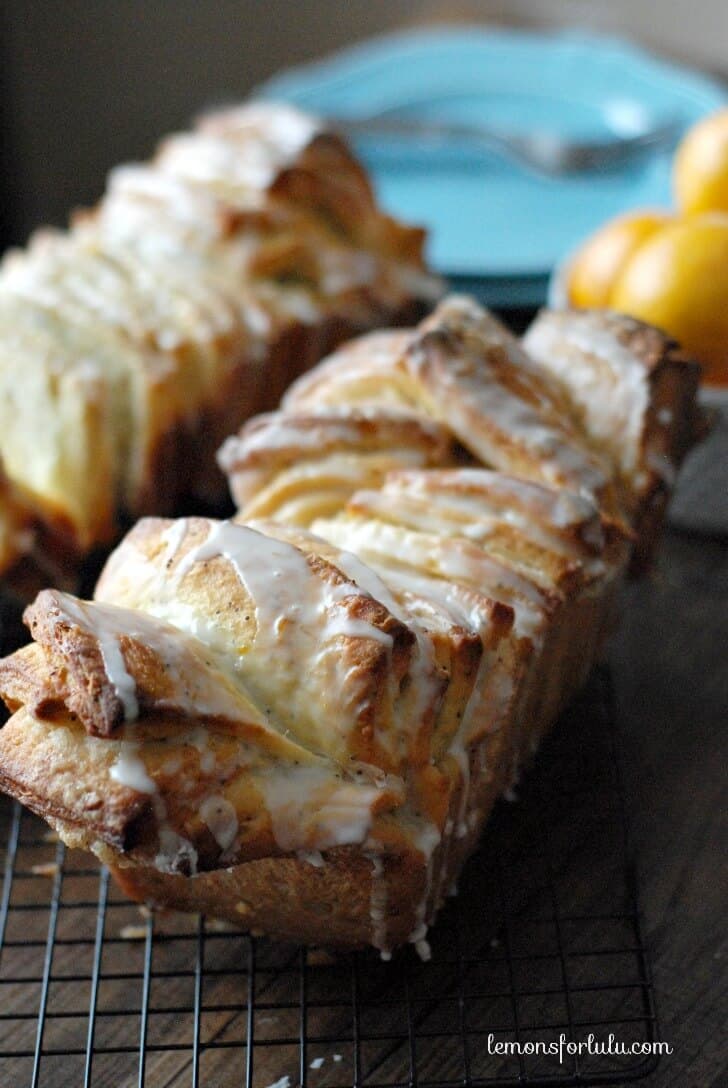 Yeah, that's totally stretching it.  It's all so much work.  Besides, after doing dish after dish after dish, my nail polish is already chipping.  All the class I thought I had went swirling down the drain with all the soap suds.  It's just as well.  I'm a floury mess when I bake.  I wouldn't want to ruin my good shirts, would I?  And this brings me to this bread!  It is absolutely dreamy.  It's made with Meyer lemons and poppy seeds.  Each tender slice is held together by a citrus sugar mixture.  A perfect lemon glaze is drizzled right over top.  The glaze is sticky and sweet and sticks to your fingers so that you have to lick it right off.  Nail polish and sugar just don't mix.  I've decided I'd rather have the sugar!

LEMONS ARE FOR LULU: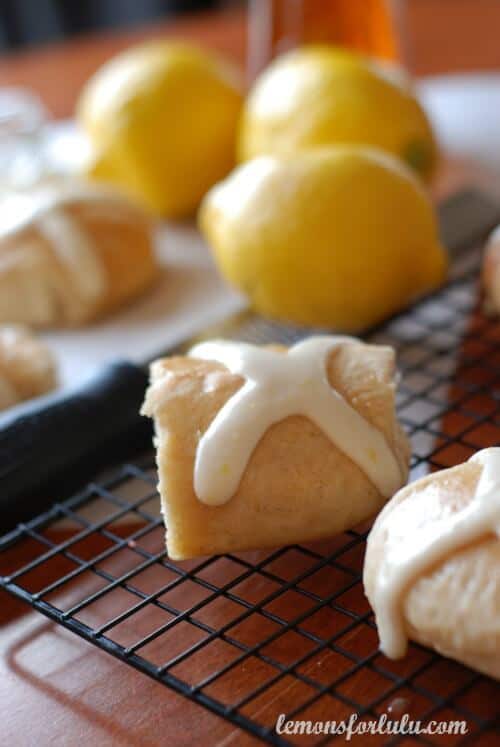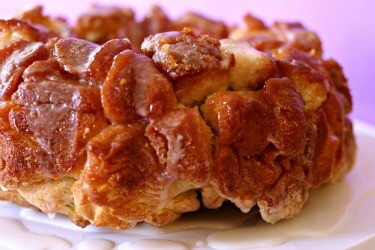 NEVER MISS A RECIPE! SUBSCRIBE TO MY EMAIL TODAY!
FOLLOW ME:
FACEBOOK | TWITTER| GOOGLE +| BLOGLOVIN | INSTAGRAM
Don't forget you can save each of these recipes to your personal recipe box , create your own meal plan, or add ingredients for each recipe to your shopping list! Just use the "Save Recipe" on all my recipes!
Meyer Lemon Poppy Seed Pull Apart Bread
Ingredients
¼ cup warm water
1 ¼ oz envelope active dry yeast
1 teaspoon granulated sugar
1 cup butter, softened and divided
½ cup sugar
1 teaspoon salt
2 eggs lightly beaten
1 cup milk
1 tablespoon lemon juice
4 ½ cups bread flour
2 tablespoon poppy seeds
Filling:
1 cup sugar
5 Meyer lemons, zested
Glaze
⅔ cup powdered sugar
¼ cup butter, melted
2 tablespoons honey
1 egg white
Drizzle
2 cups powdered sugar
2 tablespoon milk
5 Meyer lemons juiced or ⅔ cup
Instructions
Combine first 3 ingredients in a measuring cup and let stand 5 minutes.
Beat ½ cup butter at medium speed in a stand mixer. Gradually add ½ cup sugar and salt. Beat until light and fluffy-about 3 minutes. Beat in eggs, milk and lemon juice. Stir in yeast mixture.
Gradually add bread flour and poppy seeds until blended.
Sprinkle a flat surface with bread flour. Turn out dough and knead until smooth (approx. 5 minutes). Coat a large bowl with cooking spray, coat dough completely. Cover and place in a warm place free from drafts for 1 ½ to 2 hours or until doubled in size.
In a small bowl, combine 1 cup of sugar and lemon zest.
Punch down dough and turn out onto flat surface. Divide dough in half. Roll out 1 half of dough into a 20 x 12 inch rectangle. Spread dough with ½ cup softened butter. Cut dough into 5 strips about 12 x 4 inches each. Sprinkle each strip with citrus sugar mixture.. Stack each strip, one on top of each other. Cut into sixths. Lightly grease 2 9x5 bread pans. Place stacks cut side up into prepared pan. Repeat procedure with second half of dough.
Whisk together powdered sugar, melted butter, honey and egg white. Pour over loaves. Loosely cover each pan and let dough rise once again for 1 hour or until doubled in size.
Bake for 350 for 30-35 minutes or until golden brown. Add aluminum foil to the last 10 minutes if your loaf begins to brown too quickly. Remove from oven and let sand 10 minutes before removing from pan. Let cool on a wire rack.
Whisk together all the ingredients for the drizzle. Pour over bread.
SEE THIS ON MY PINTEREST BOARD!
Follow Tanya Schroeder @lemonsforlulu.com's board Muffins and Sweet Breads on Pinterest.


I may be linking this up to these parties and to