This strawberry cheesecake french toast is worthy of a special occasion but easy enough for every day!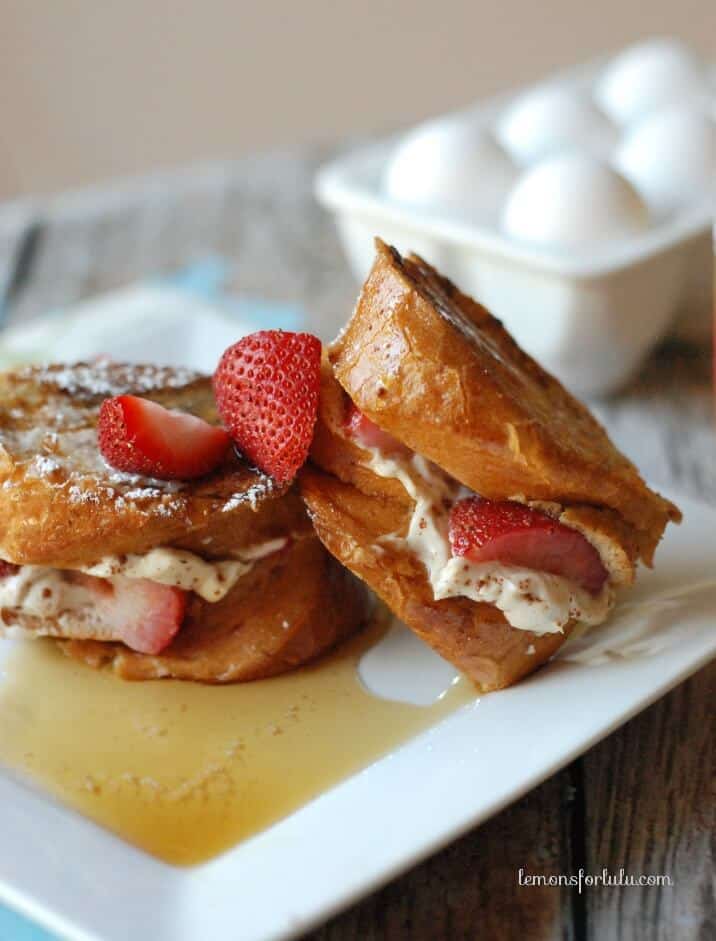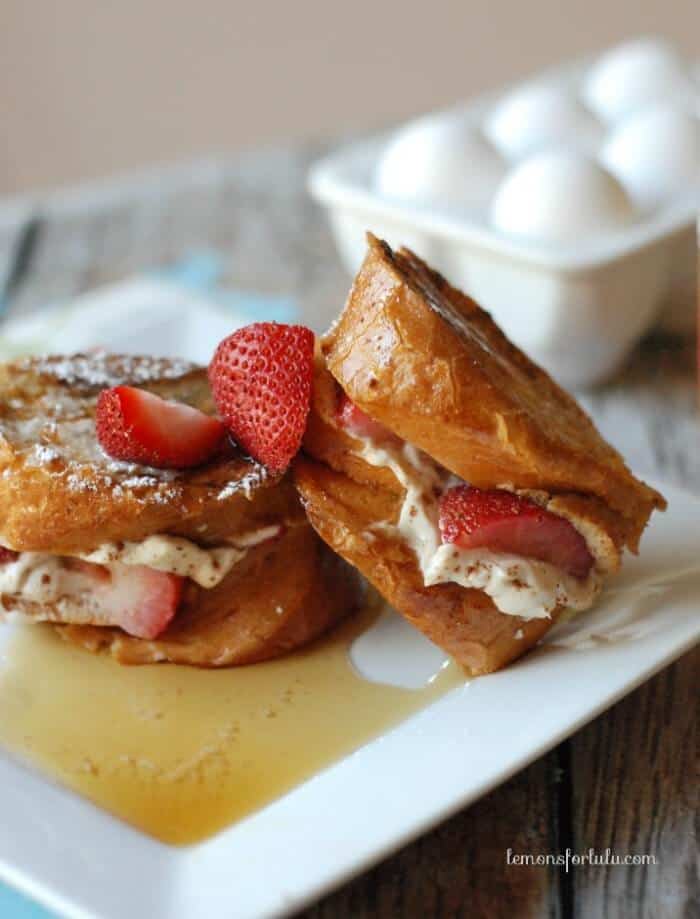 I have a birthday coming up. Usually when a special occasion rolls around like a birthday or Mother's day, my kids offer to make me breakfast and serve it in bed. This offer is genuine and incredibly kind, but I have yet to take them up on it. There is something about eating in the same place I sleep that makes my skin crawl. Literally. I don't want to feel crumbs against my skin as I roll from side to side in my slumber. What if breakfast includes something sticky like syrup? Can you imagine syrup on your sheets? It's best to avoid the mess and just eat breakfast at the table!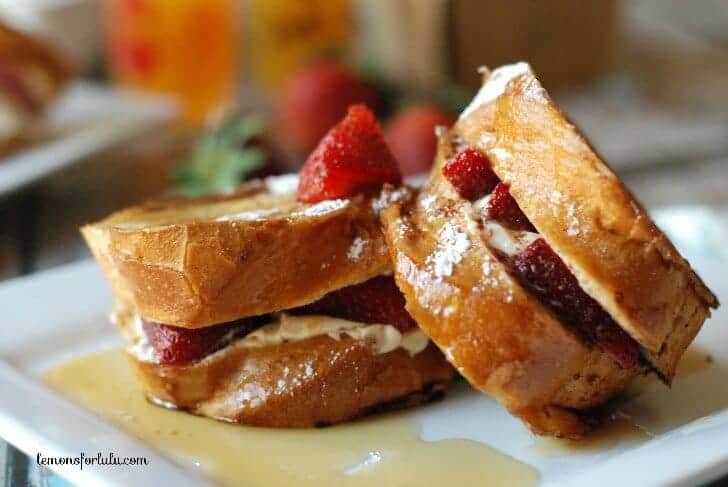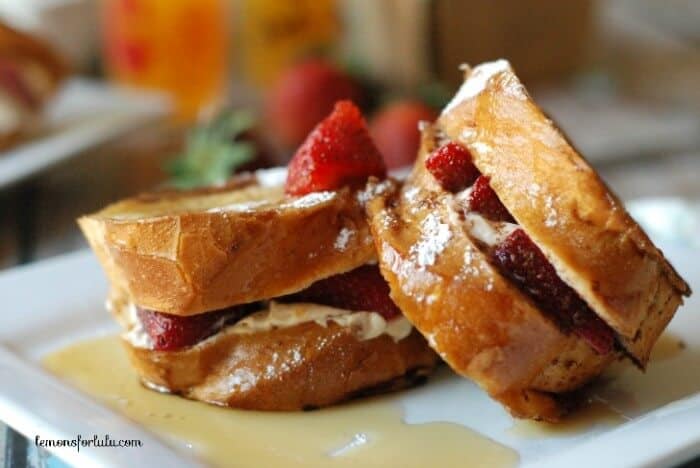 If I'm going to do breakfast (which means I actually have something other than coffee) then I am going to do it upright! I'm going to make the most indulgent french toast drenched in real maple syrup. A side of salty bacon to soak up the sweet syrup would be a plus. The french toast would be made with thickly sliced French bread and it would be stuffed with sweet fresh strawberries and sweetened cream cheese. That French toast would look much like the one you see here.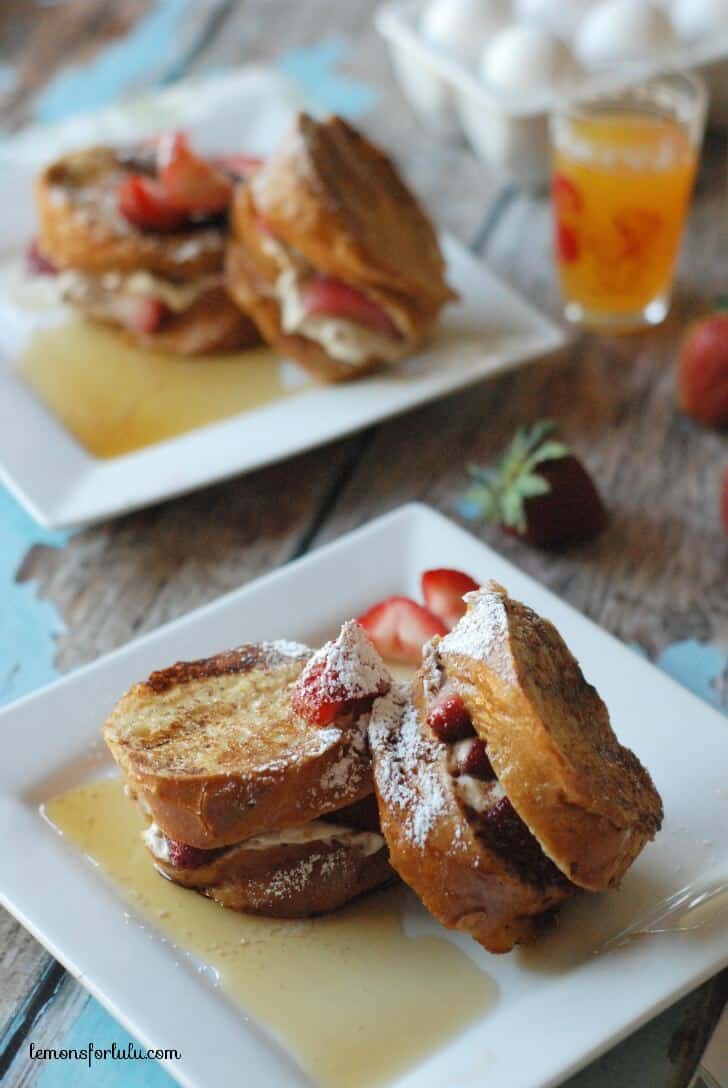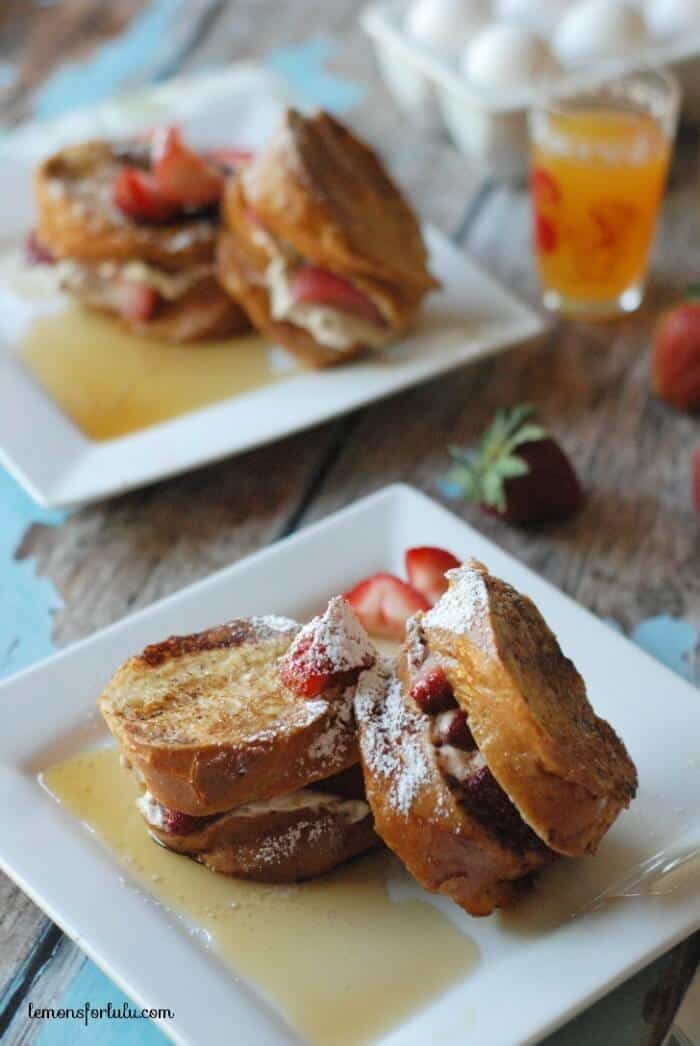 Now this is a breakfast you have to sit down to enjoy. You have to sit at a solid table so that you don't tip your plate as you glide each bite across the plate to scoop up extra syrup. You'll want to sit at a table to catch that creamy fruity filling as it slowly seeps out as you tenderly bite into each forkful.
Breakfast in bed might be a luxurious treat for some, but for me, I'd rather be part of the chaos around the family table!
BREAKFAST IS READY!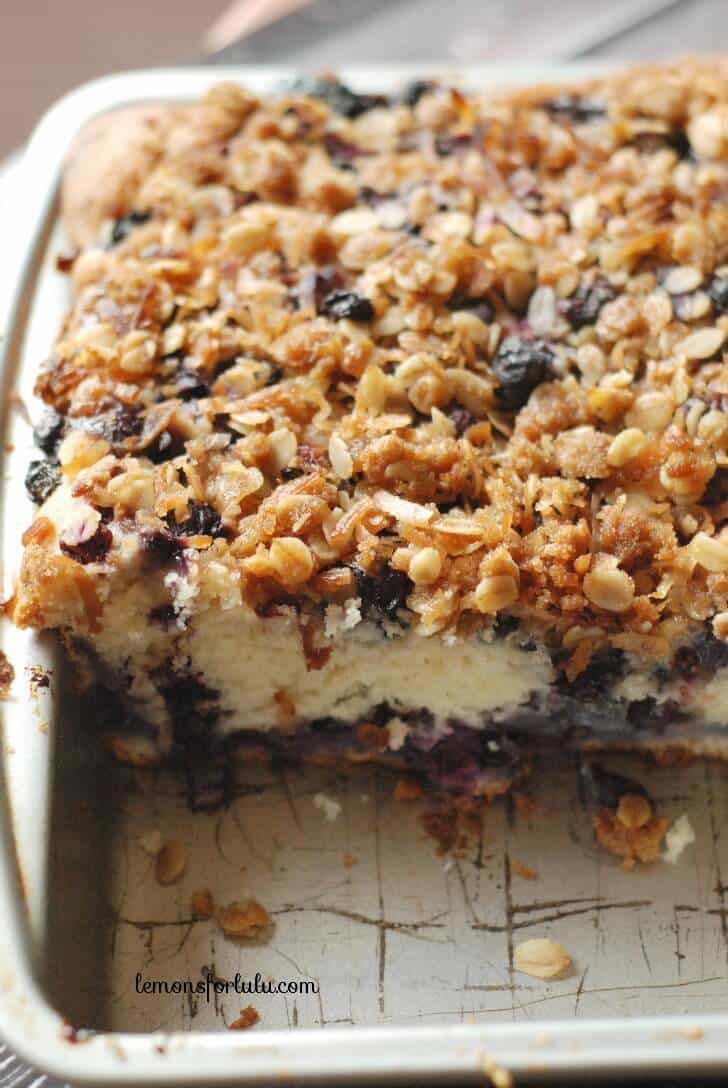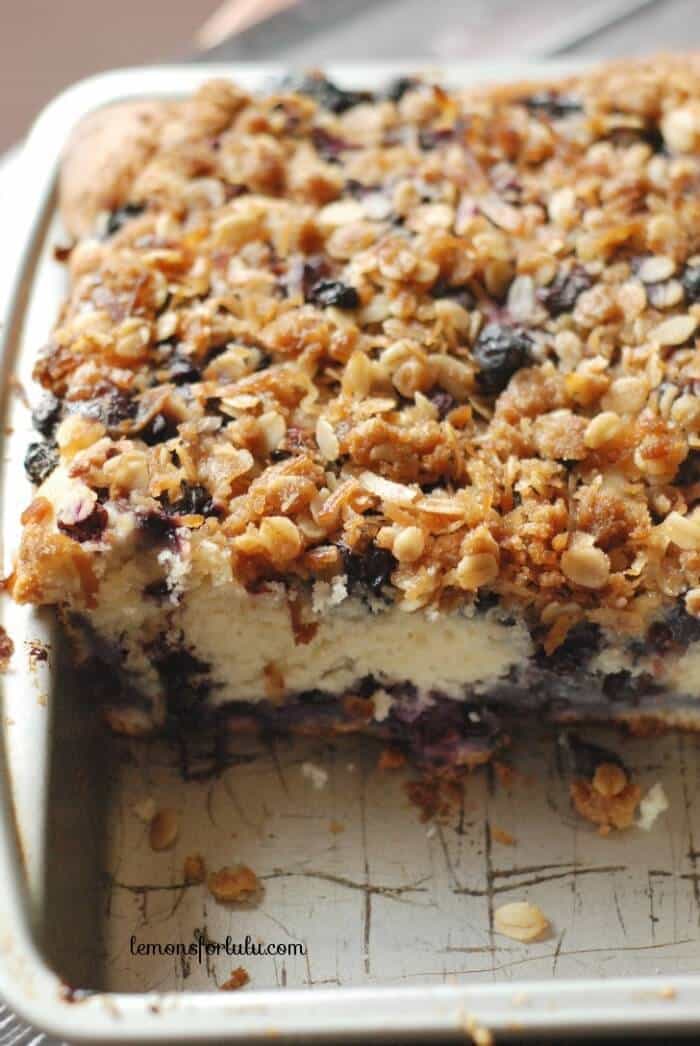 NEVER MISS A RECIPE! SUBSCRIBE TO MY EMAIL TODAY!
FOLLOW ME:
FACEBOOK | TWITTER| GOOGLE +| BLOGLOVIN | INSTAGRAM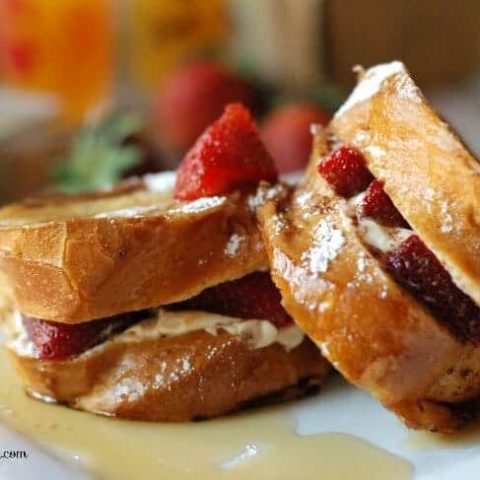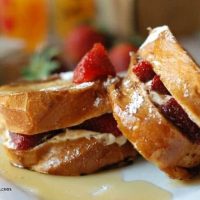 Strawberry Cheesecake French Toast
This strawberry cheesecake french toast is worthy of a special occasion but easy enough for every day!
Ingredients
1 loaf French bread
8 oz cream cheese, softened
2 tablespoons brown sugar
1/2 teaspoon vanilla
5 eggs
2 cups milk
1 teaspoon cinnamon
1 cup sliced strawberries
Instructions
Cut French bread into 12 about 2 inches thick. Cut each slice half way (do not cut straight through) forming a little pocket.
In a bowl, combine cream cheese, sugar and vanilla.
In a large bowl, whisk together eggs, milk and cinnamon.
Spray a grill pan and heat over medium heat. Fill each of French bread pocket with a ½ tablespoon of cream cheese mixture and 2-3 slices of strawberry. Dunk toast in egg mixture and place on hot grill pan. Brown for 2-4 minutes. Turn and brown second side. Remove and keep warm. Continue with remaining bread slices, cream cheese and strawberries.
Serve warm with maple syrup.
Nutrition Information
Yield

4
Serving Size

3 slices
Amount Per Serving
Calories

708
Total Fat

31g
Saturated Fat

16g
Trans Fat

0g
Unsaturated Fat

12g
Cholesterol

300mg
Sodium

1040mg
Carbohydrates

80g
Fiber

4g
Sugar

15g
Protein

29g