Sesame ginger chicken wings and drumsticks are glazed then grilled until golden.  Additional glazed is drizzled on top just before serving!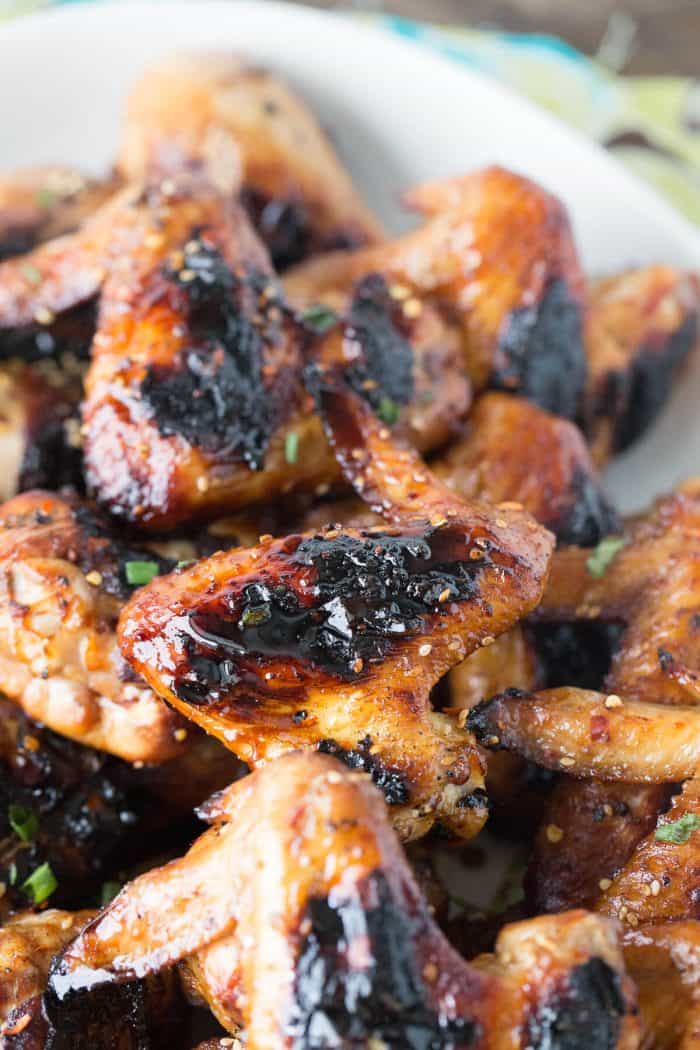 This sesame ginger chicken is the perfect recipe for this Father's Day.  If I'm being honest, I'm a little jealous of Father's Day.  For Mother's Day, it's all about brunch, but the dad's get the good stuff; grilled food!  I would gladly trade in my scones and quiches for some meaty ribs or juicy hamburgers!
The best way to deal with this inequity (in my opinion) is to cook up what I want on the grill and pretend it's for my husband.  Now before you judge; my husband and I have very similar tastes; I rarely make anything I know he wouldn't like as well.  As far as this recipe goes, I KNOW he likes grilled chicken.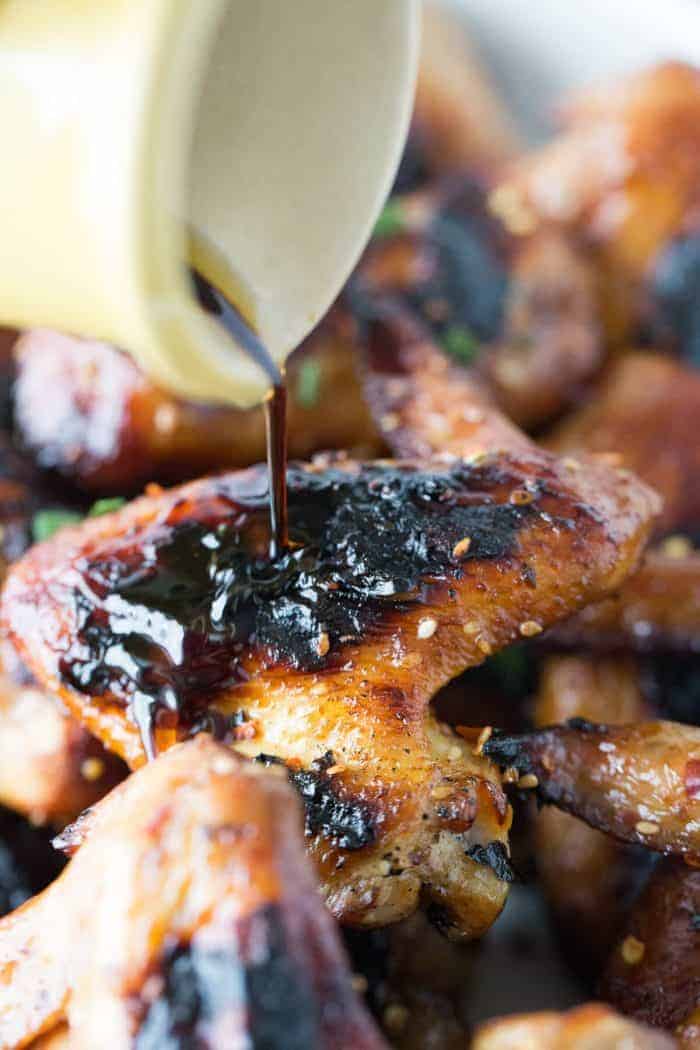 This recipe is a good one; the sauce could easily be used for salmon, shrimp or of course, for other cuts of chicken.  I used wings and drumsticks because they are fun to eat.  They feel like real BBQ food.
I did coat the chicken pieces with the glaze PRIOR to grilling.  This means it is especially important for you to coat your grill grates with non-stick spray.  Watch your chicken, the sugar in the glaze will cause your chicken to burn.  Alternatively, you could grill your chicken and baste them about 5-10 minutes before they are set to come off the grill.  I reserved some glaze so that I could drizzle them over my chicken pieces before serving.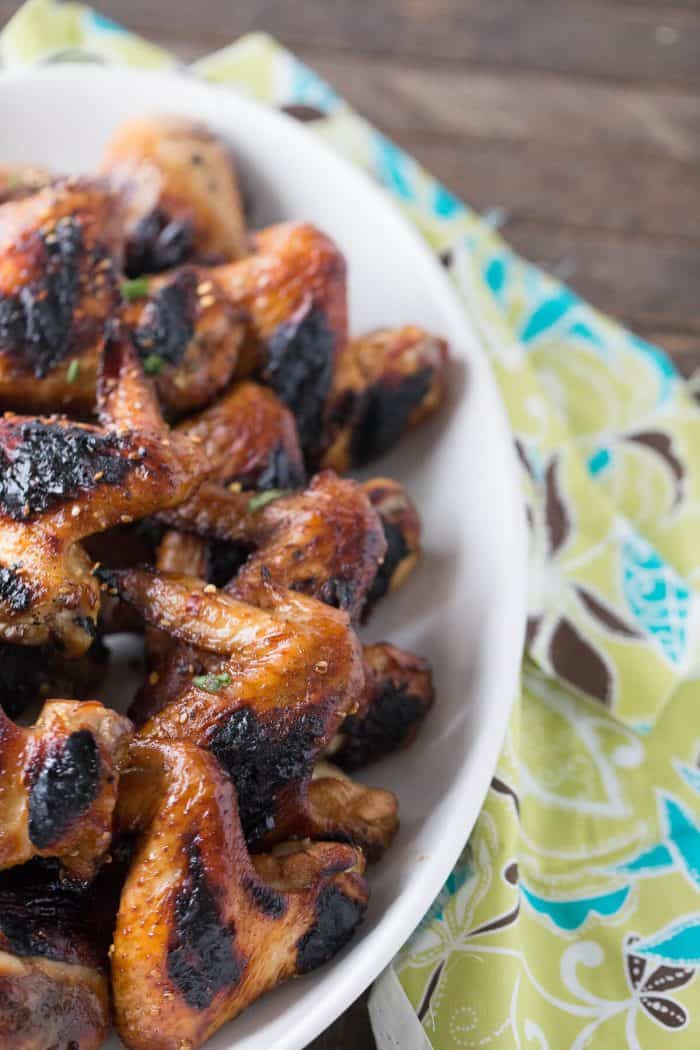 This tangy sesame ginger chicken is" dude-approved" food for sure.  I'd say it's equally approved by the rest of the family as well!
This Father's Day weekend, my husband is getting an extra treat.  We are headed out to Kings Island Amusement Park for a little roller coaster action.  While I grew up going to this amusement park, my husband did not and our kids are newbies.  I can't wait to share our experience with you all!
Ingredients
1

lb chicken drumsticks

1

lb chicken wing pieces

5

tablespoons brown sugar

6

tablespoons soy sauce

3

tablespoons sesame oil

3

cloves garlic, minced

4

teaspoons sesame seeds

3

teaspoons minced fresh ginger
Instructions
Heat an outdoor grill to medium heat (be sure to spray the grates with non-stick spray).
Combine brown sugar through ginger in a large bowl. Remove half of the mixture and set aside. Add chicken pieces to soy mixture in the bowl and turn to coat.
Add chicken to the hot grill. Grill chicken for 25-30 minutes or until an internal temperature reaches 185 degrees. Turn chicken often as the sugar in the sauce can burn quickly.
Drizzle remaining glaze over the chicken before serving or serve the sauce on the side.
* Chicken can be grilled without the sauce. Baste chicken pieces after 20-25 minutes. Grill chicken for an additional 10 minutes, turning pieces once*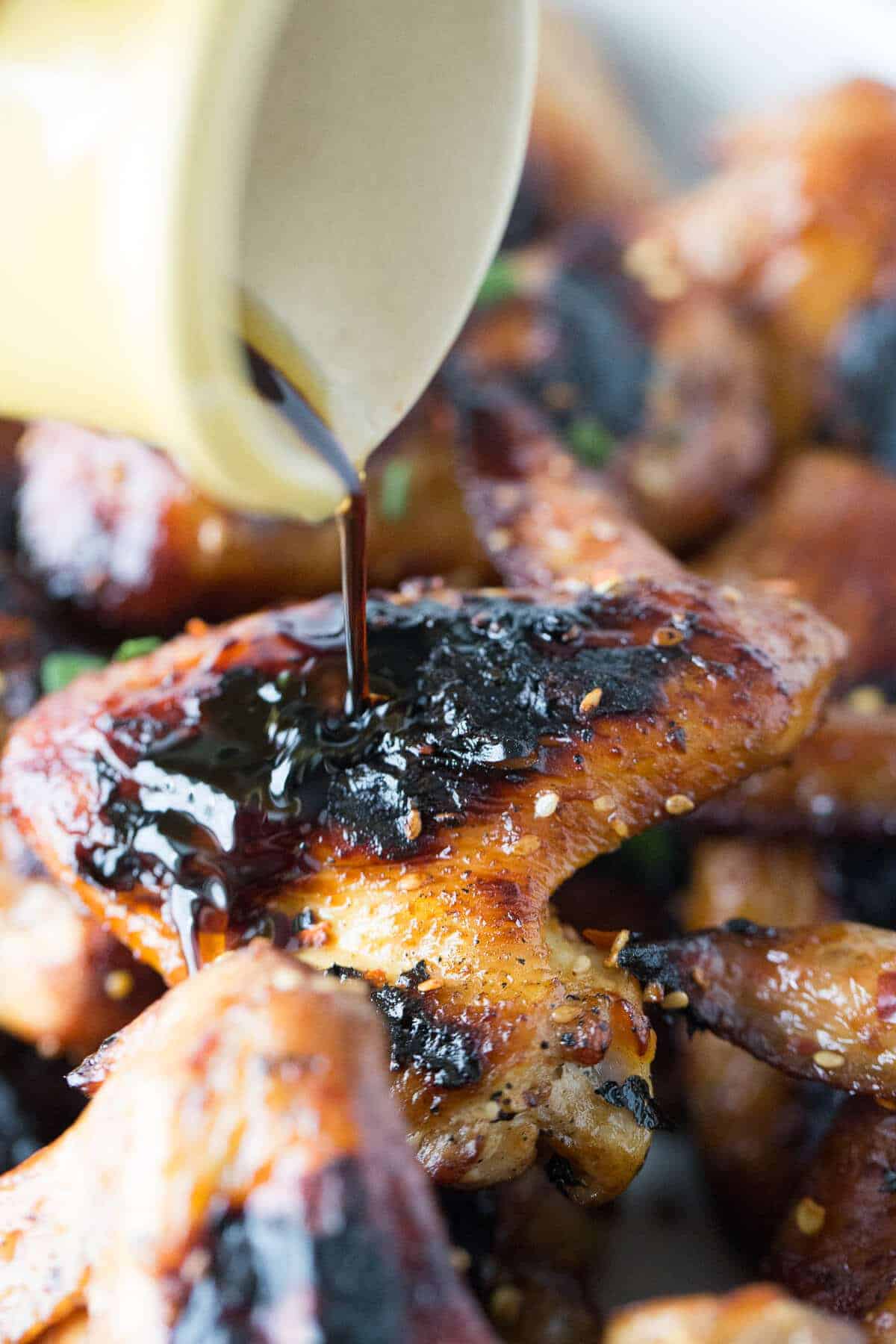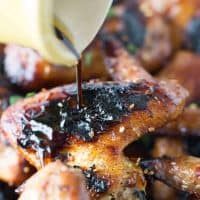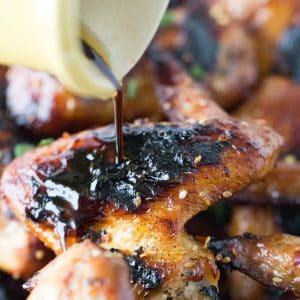 Recipe Adapted from Cooking Light Magazine