Lemon Pepper Chicken Wings have just the right amount of flavoring and they are baked until perfectly crisp!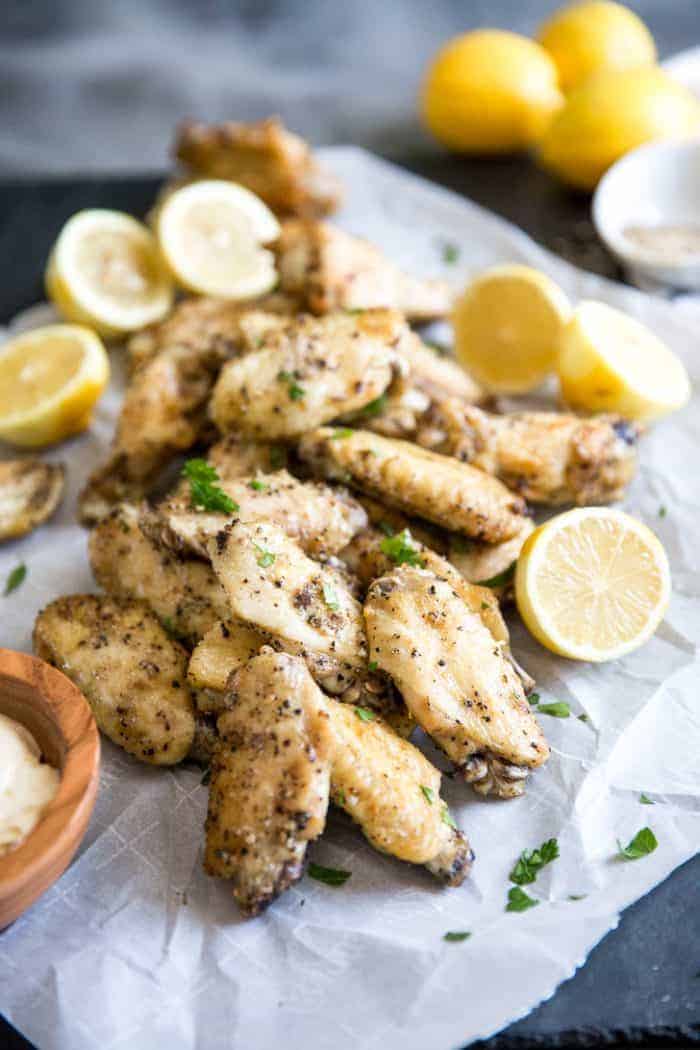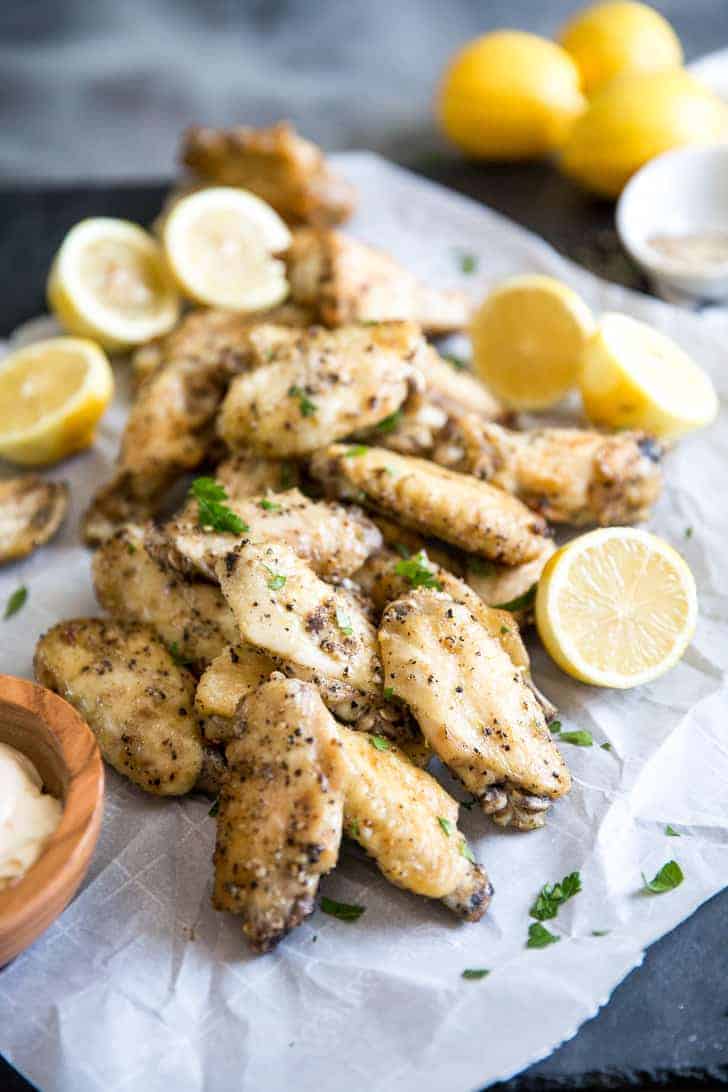 Lemon Pepper Chicken Wings Are The Bomb
I fondly remember the days when I'd come home from a 4-hour dance practice and devour a plate of fried chicken. Mom's fried chicken was probably my favorite meal. I'd come home at 9:00 at night, mom would warm up a plate of chicken and potatoes (fried of course) and I would hungrily down the entire plate without ever worrying about my hips. Ah, those were the days.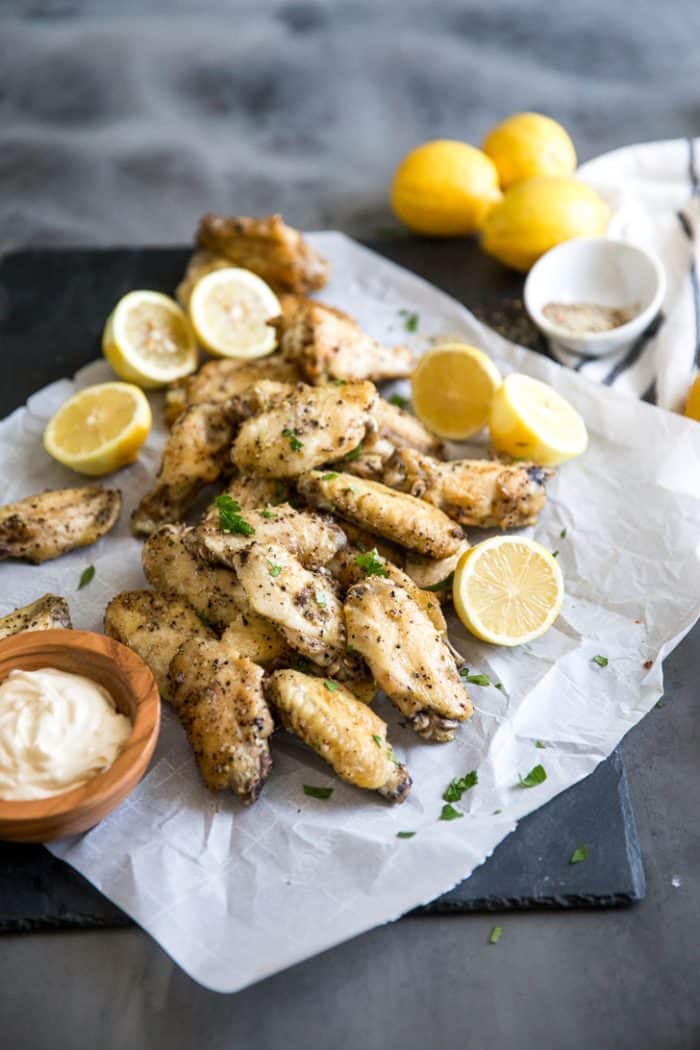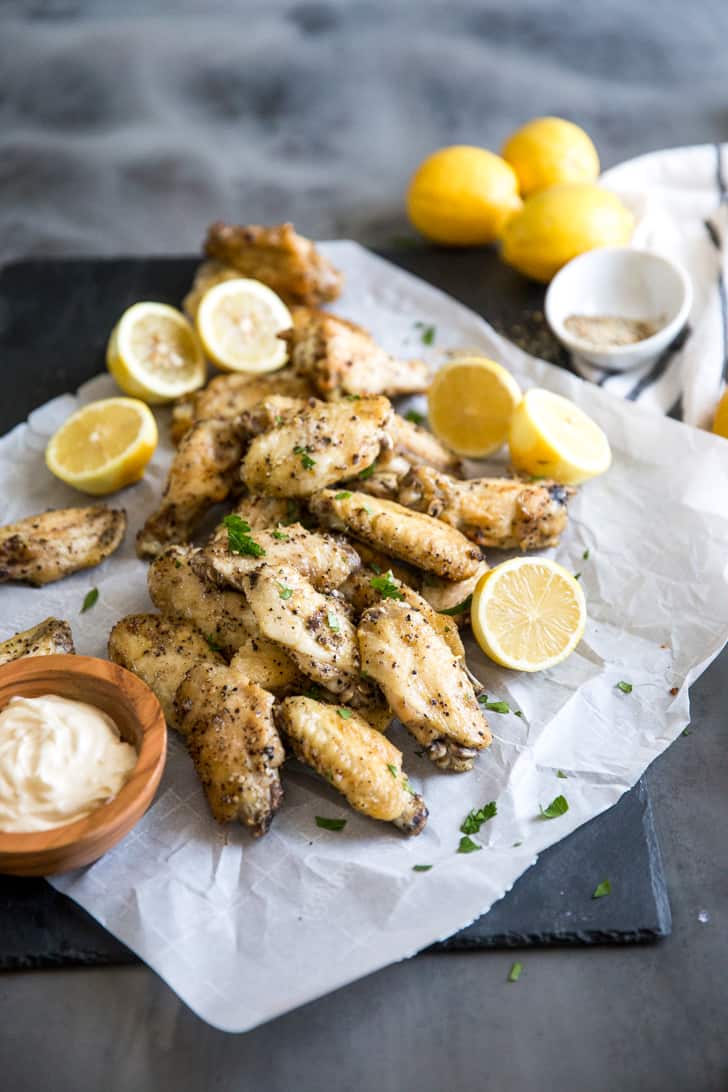 I cannot tell you the last time I had fried chicken. It is probably still one of my favorite meals, but I just can't eat that way anymore, I have to think about things like cholesterol. I don't eat fried chicken wings that often either. Good thing, baked wings taste amazing!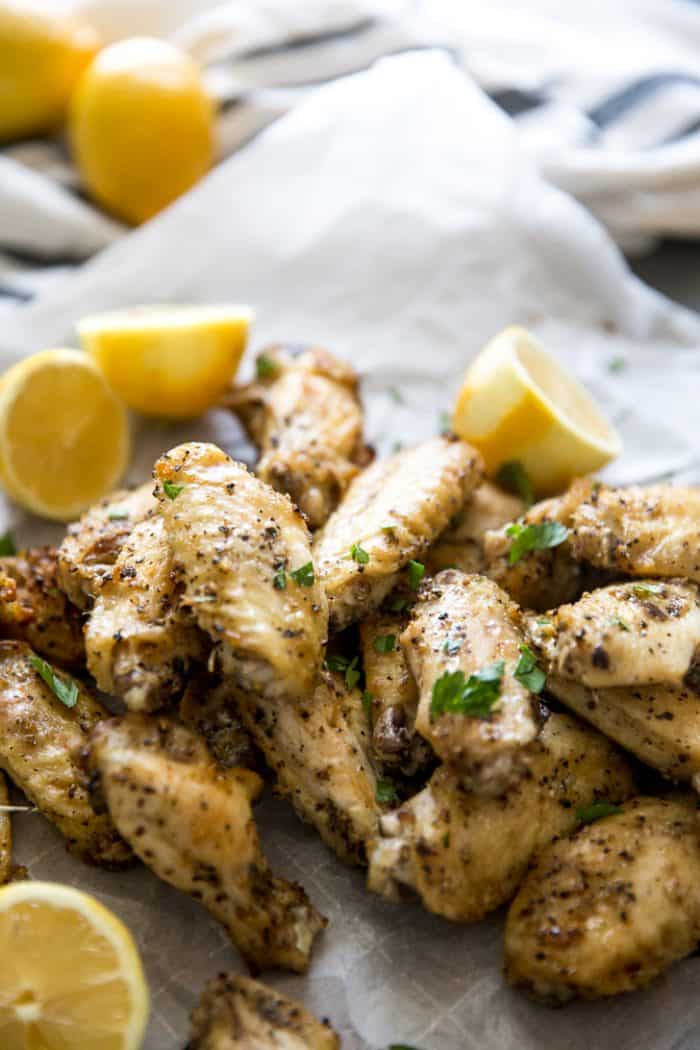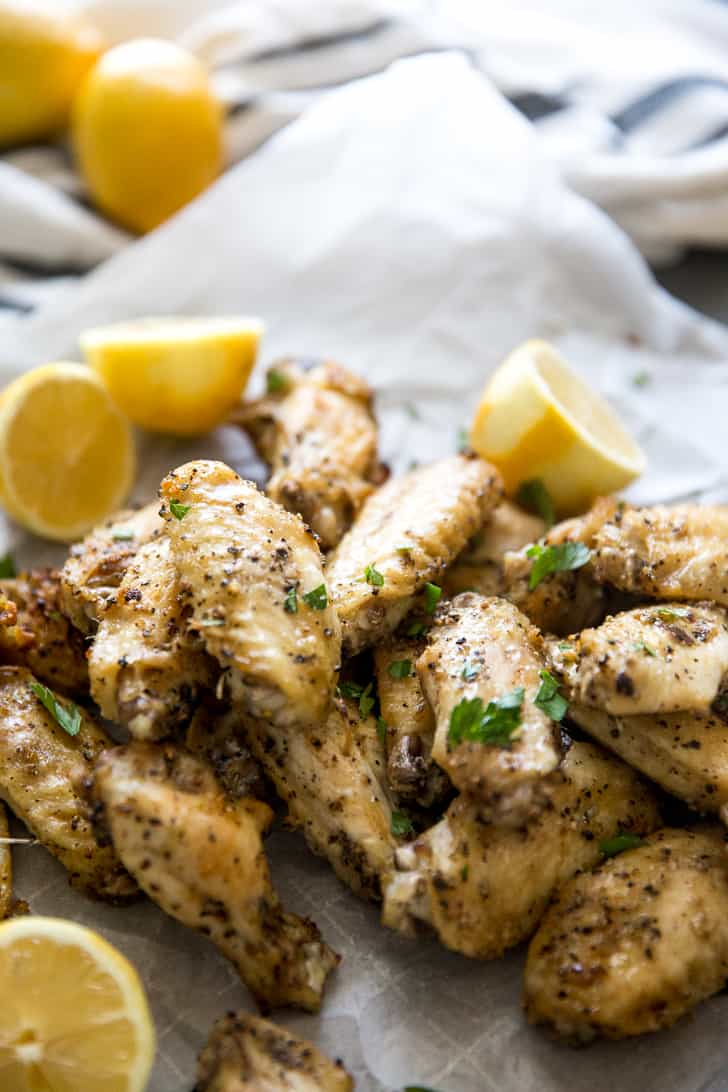 I do love a good, saucy chicken wing recipe. These Memphis BBQ Chicken Wings, Dry Rub Chicken Wings and these Sticky Stout Baked Chicken Wings along with traditional Buffalo Wings are my favorite kinds of wings. I don't mind having messy lips, fingers, and a huge pile of napkins around me!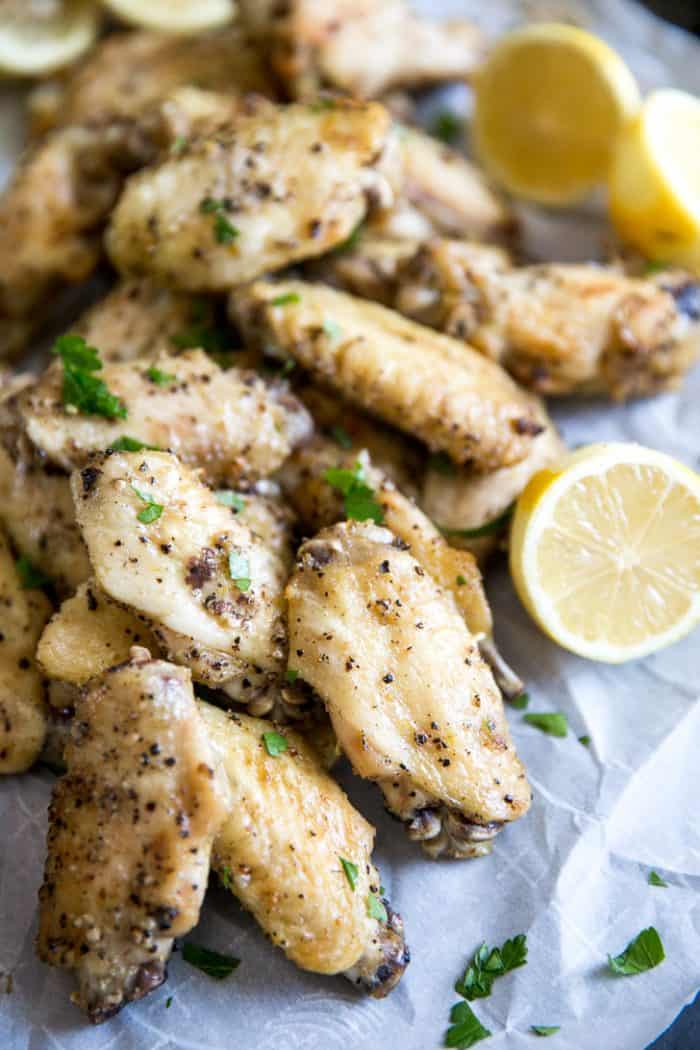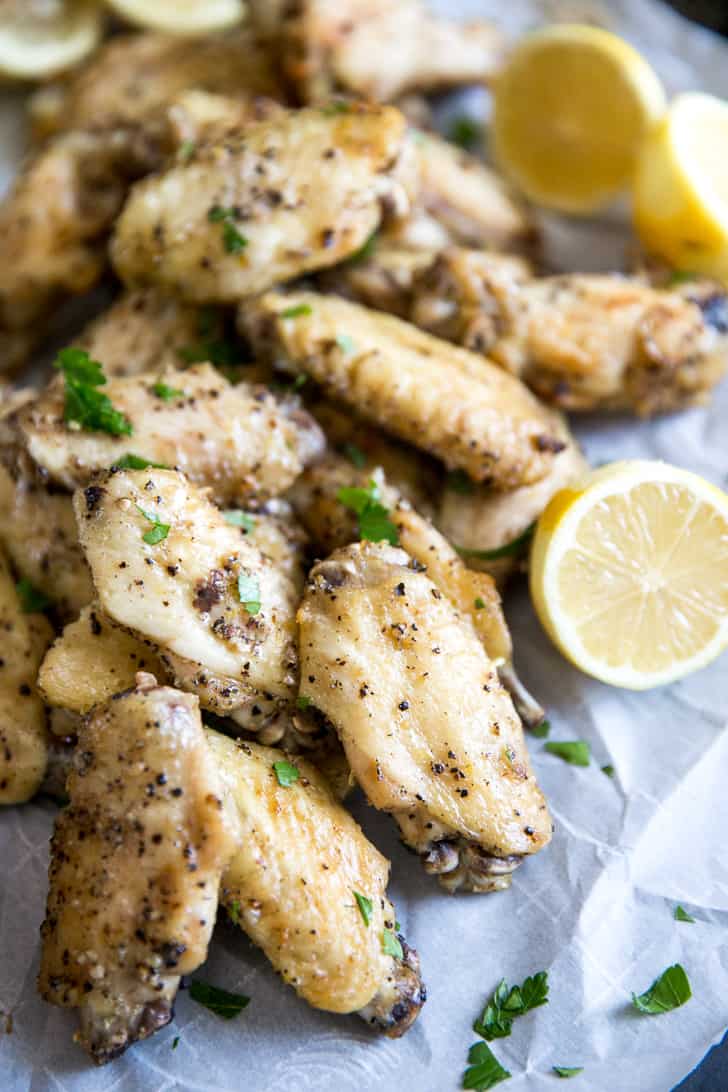 This Dry Rub Chicken Wings recipe is my all-time top pin from the blog (pin it here). And seeing how well it was received made me realize that it's not always the sauce that counts, sometimes it is all about the seasoning! And these lemon pepper chicken wings are seasoned perfectly!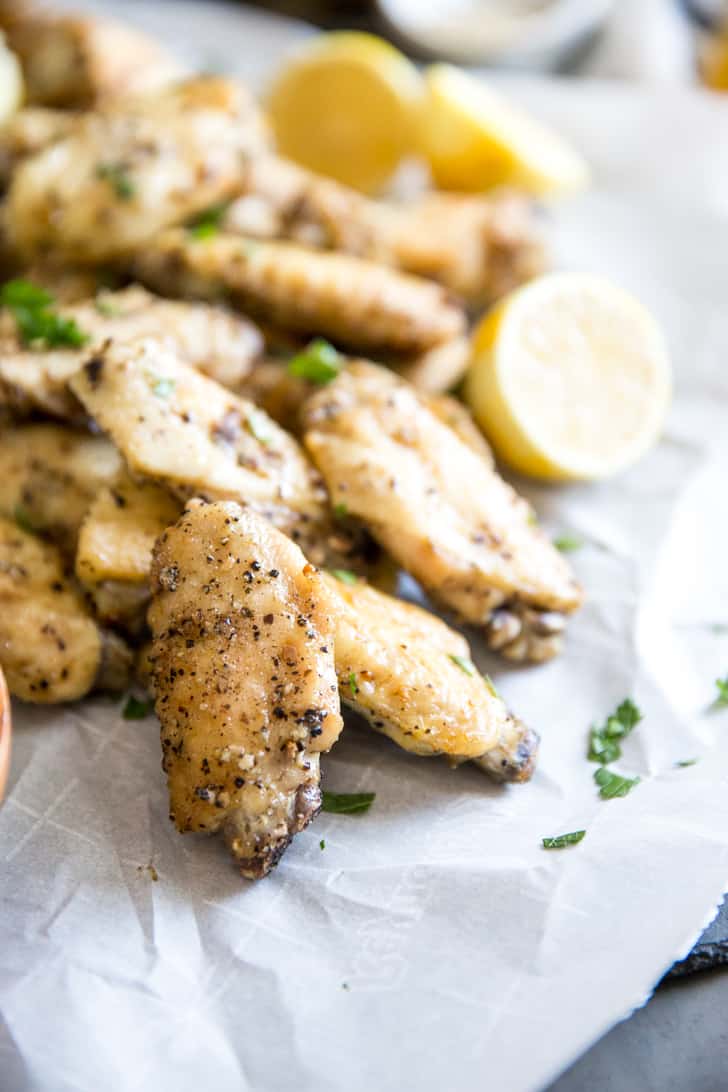 About Lemon Pepper Chicken Wings
For this recipe, I use a 2lb bag of frozen chicken pieces that have been thawed, rinsed and patted dry. Toss the wings with a little lemon juice, vegetable oil, lemon zest, salt and a pepper rub. I used Private Selection Pepper Rub (comes in a little tin). The rub has several types of pepper that give the exact right amount of spice to these wings.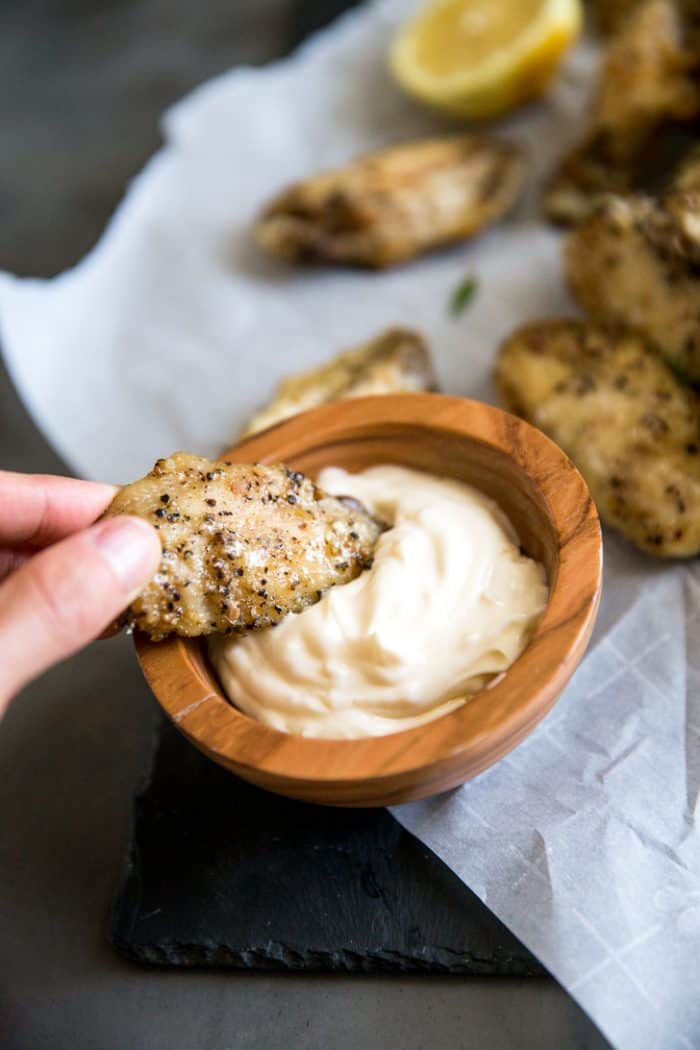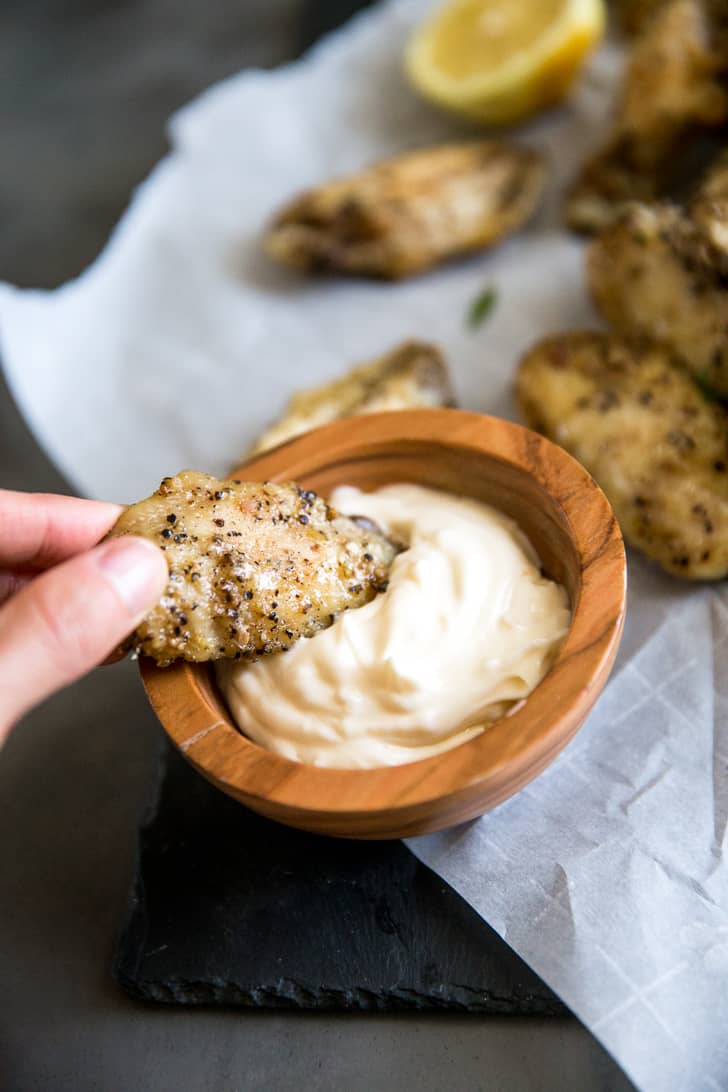 The wings take about 45 minutes total to bake and I serve them with a garlic aioli sauce that takes minutes to whip up. These wings are better than fried chicken for sure and they taste better than any restaurant wing too!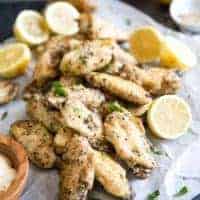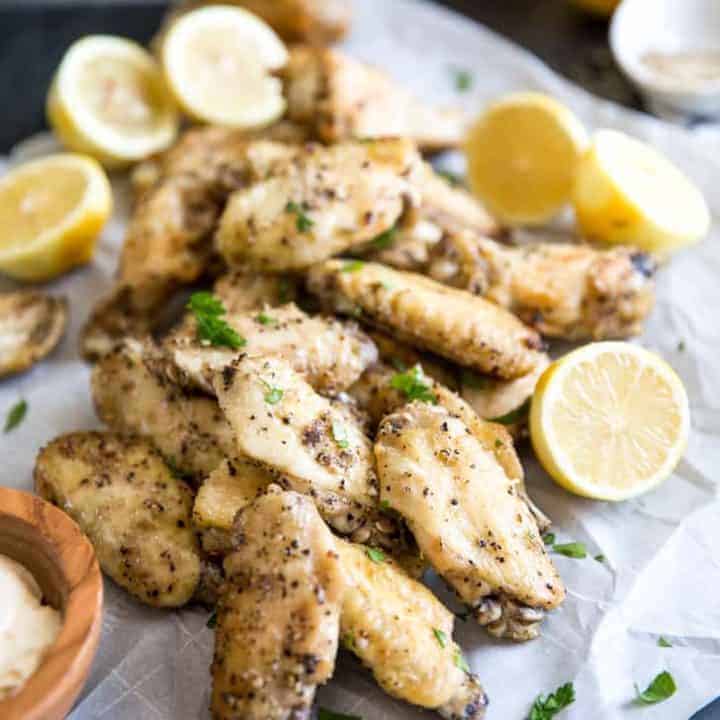 Lemon Pepper Chicken Wings
Lemon Pepper Chicken Wings have just the right amount of flavoring and they are baked until perfectly crisp!
Ingredients
2 lb bag of wings
1 tablespoon vegetable oil
1 teaspoon lemon juice
3 tablespoons pepper rub (Private Selection)
2 tablespoons lemon zest
2 ½ teaspoons salt
Garlic Aioli
⅓ cup mayo
½ teaspoon lemon juice
3 cloves minced garlic
¼ teaspoon salt
1 teaspoon olive oil
Instructions
Preheat the oven to 375 degrees. Spray a baking sheet with non-stick spray and top with a baking rack; spray the baking rack and set aside.
In a large bowl, toss together the wings, oil, lemon juice, pepper rub, lemon zest and salt. Arrange wings on a single layer over the baking rack. Bake wings for 30 minutes, turn them over and bake another 15 or until crispy.
In a small bowl, mix together the mayo, lemon juice, garlic, salt and olive oil. Serve with the wings.
Nutrition Information
Amount Per Serving
Calories

0
Total Fat

0g
Saturated Fat

0g
Cholesterol

0mg
Sodium

0mg
Fiber

0g
Sugar

0g
Protein

0g