TGIF! I know it's Good Friday and many of you are planning your Easter meals. But you'll have to eat next week right? So….we have a few meal plan ideas for you! Now, I'm off to color some eggs…
Happy Easter everyone!
Don't forget you can save each of these recipes to your personal recipe box , create your own meal plan, or add ingredients for each recipe to your shopping list! Just use the "Save Recipe" on all my recipes!
MONDAY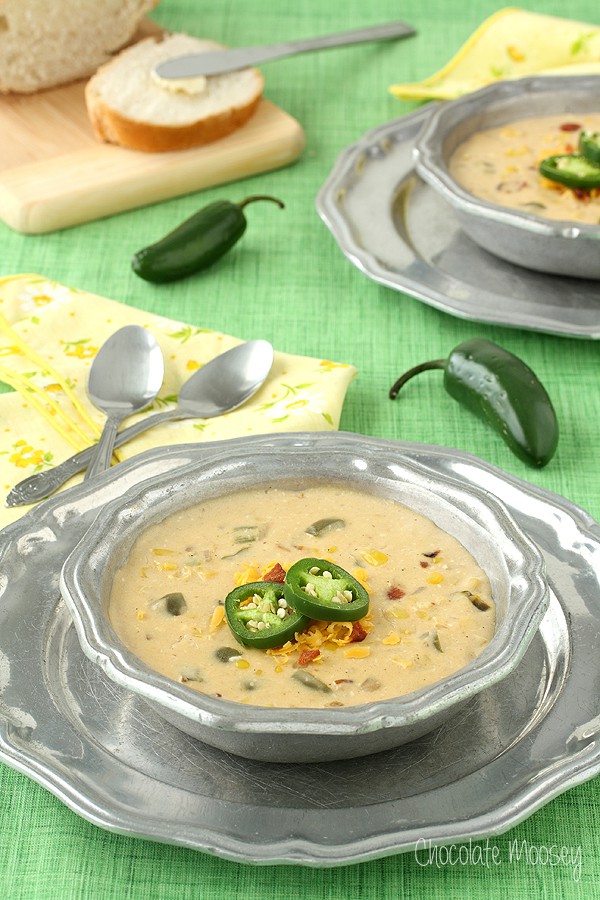 Jalapeno Popper Corn Chowder via Chocolate Moosey – Soooooo… I went looking for a corn chowder recipe because they usually call for a ham bone and the day after Easter lots of people have those, right? But this is the recipe I found. It does not use a ham bone but it has BACON. And jalapenos. So give the ham bone to your dog and make this soup.
TUESDAY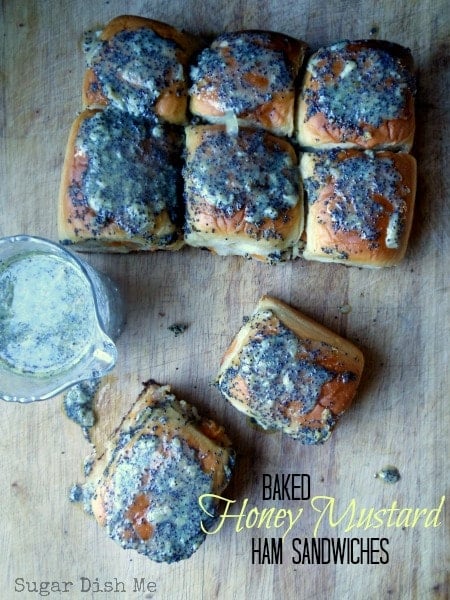 Baked Honey Mustard Ham Sandwiches via Sugar Dish Me – Just in case you still have ham hanging around and aren't sure what else to do with it… Also you should know that these are covered in a sweet onion poppy seed dressing that should accompany all the sandwiches forever and always amen.
WEDNESDAY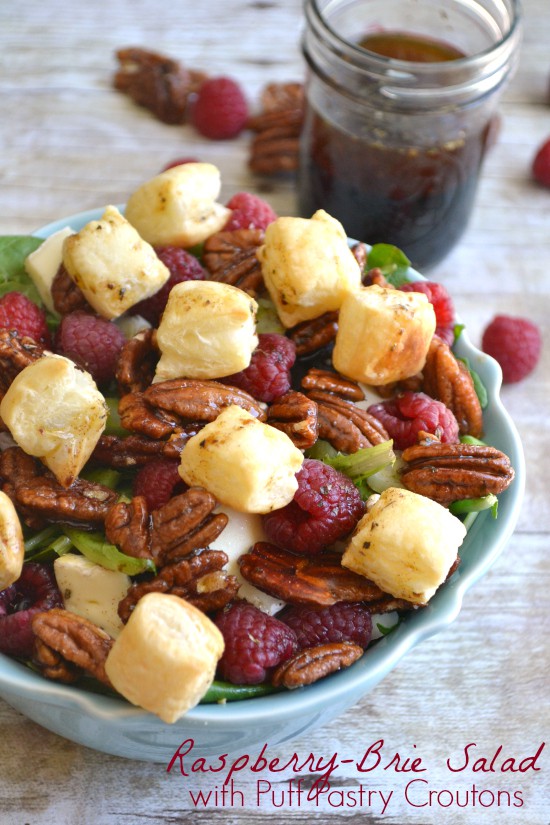 Raspberry Brie Salad with Puff Pastry Croutons via Lemon Tree Dwelling – There are so many FANTASTIC things about this salad and I can't wait to make it. Plus what you don't know (but you do now!!!) is that there is also a homemade Honey Cinnamon Balsamic Vinaigrette — dig in.
THURSDAY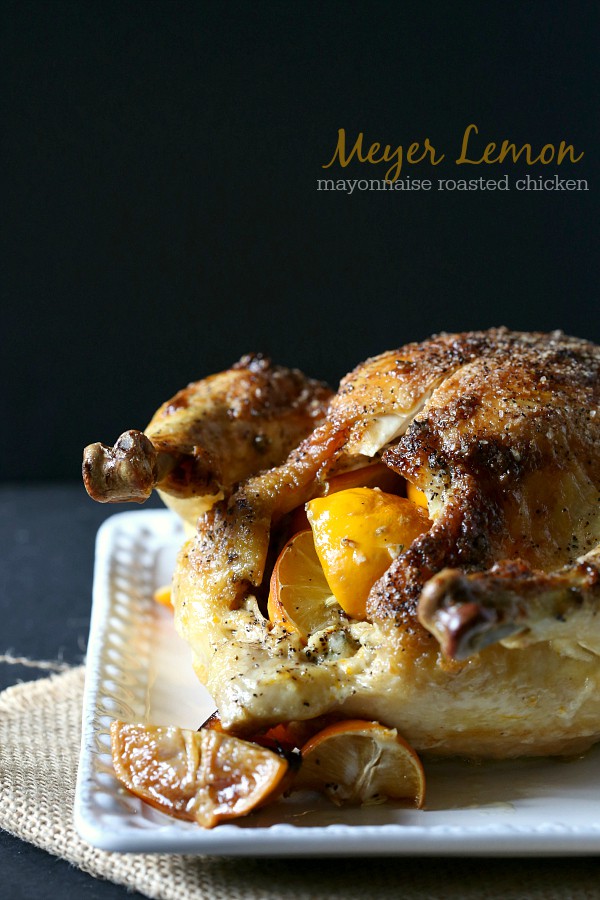 Meyer Lemon Mayonnaise Roasted Chicken via Nutmeg Nanny – I love Thursdays for chicken roasting — it makes great weekend sandwiches. But I am pretty sure there won't be one little scrap leftover with this roasted chicken from Nutmeg Nanny. Gorgeous, gorgeous, gorgeous!
FRIDAY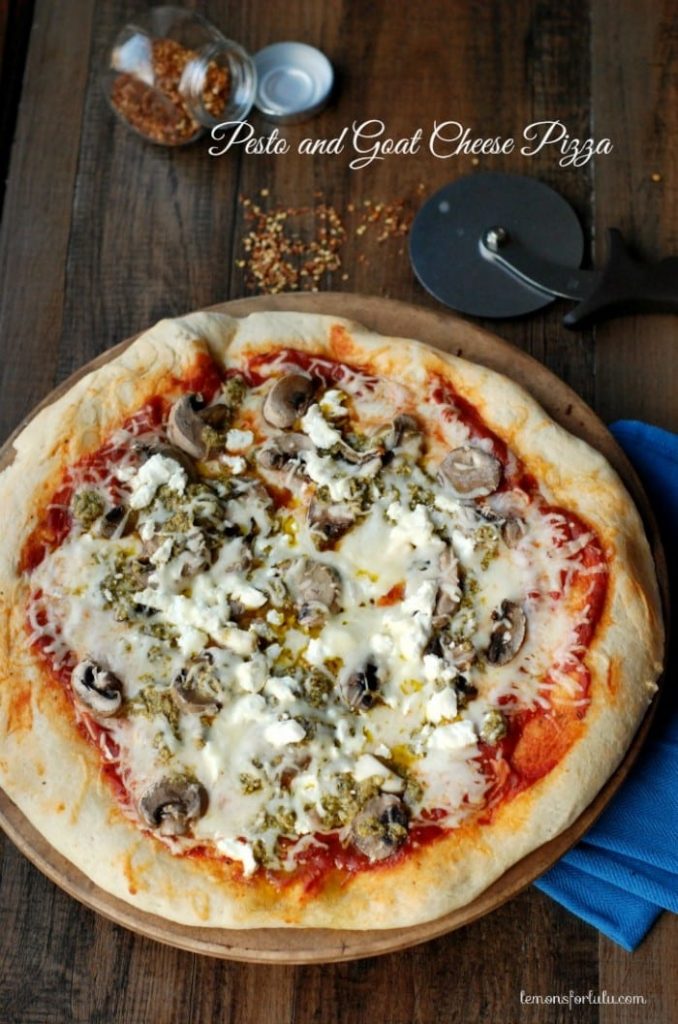 Pesto and Goat Cheese Pizza via Lemons for Lulu – Because on Fridays I am nothing if not predictable, plus this looks crazy delicious.
SATURDAY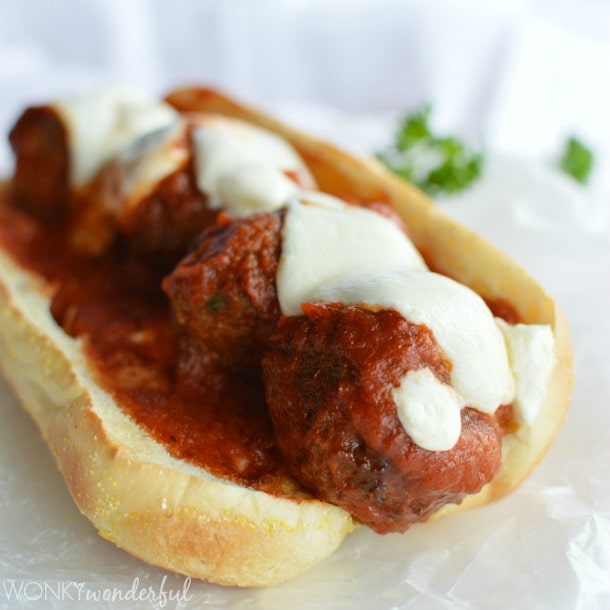 Meatball Sub Sandwiches via Wonky Wonderful – Okay so I super love meatball subs anyway, but these really really take the cake. AND they are super fast, plus they will feed a houseful of bottomless pit boys, in case you need that.
SUNDAY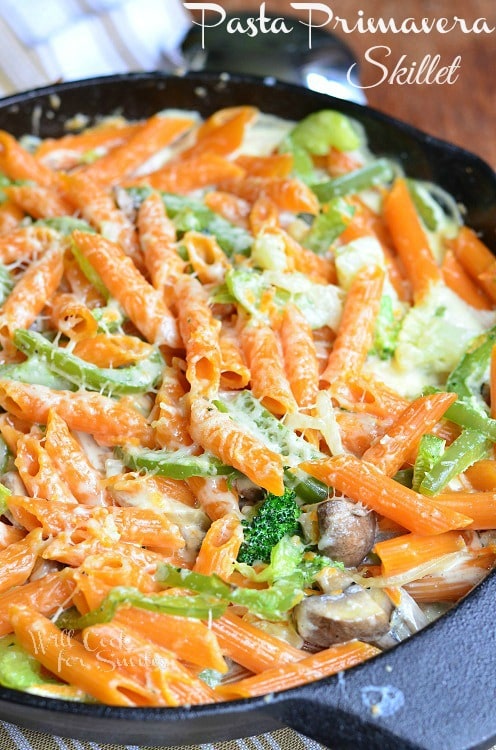 Pasta Primavera Skillet via Will Cook for Smiles – Veggies, pasta, cheese, and a cast iron skillet. This is one of those fresh but hearty recipes you can set down in the middle of the table knowing that everyone is totally ready to dig in.
DON'T FORGET DESSERT!!!! (as if you needed reminding…)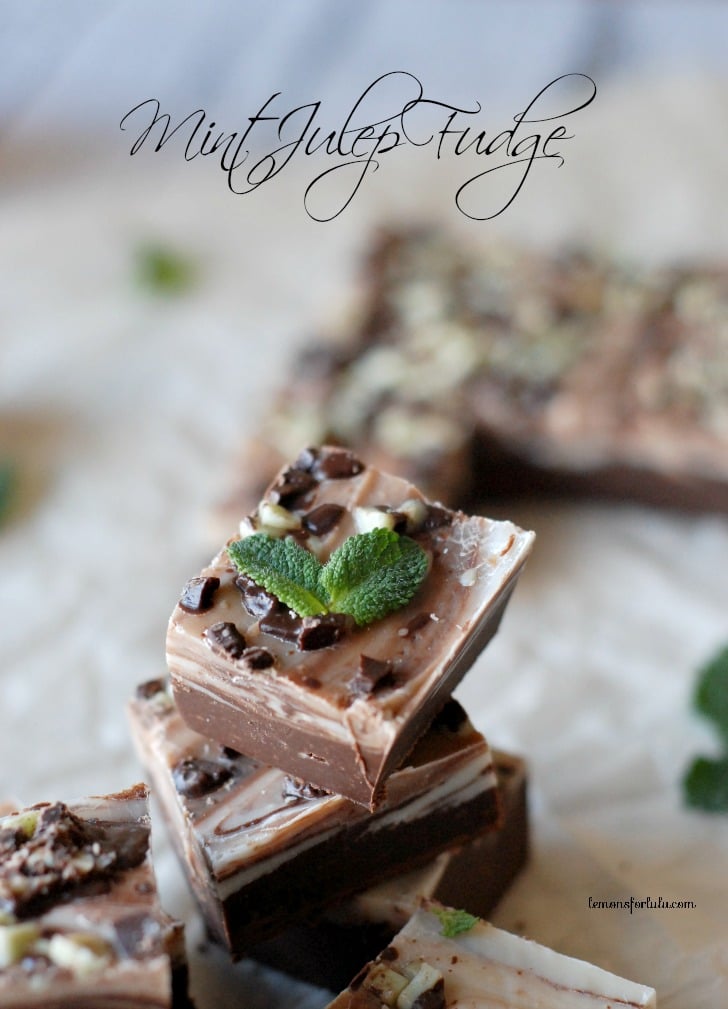 Mint Julep Fudge via Lemons for Lulu – because bourbon is the best.
You can find all our past meal plans by clicking the icon below…

And we always have tons more ideas pinned on Pinterest!
Follow Sugar Dish Me's board Tacos, Quesadillas, & Mexican-Inspired Meals on Pinterest.

Follow Tanya Schroeder @lemonsforlulu.com's board Bacon Me Crazy on Pinterest.