It's Friday! That's a reason to celebrate! It's spring break here for my crew. It's been fun having them off of school, but this is the point in the break where they start fighting and I find myself wishing Monday would come a little sooner!
We have an especially taste meal plan for you this week!
MONDAY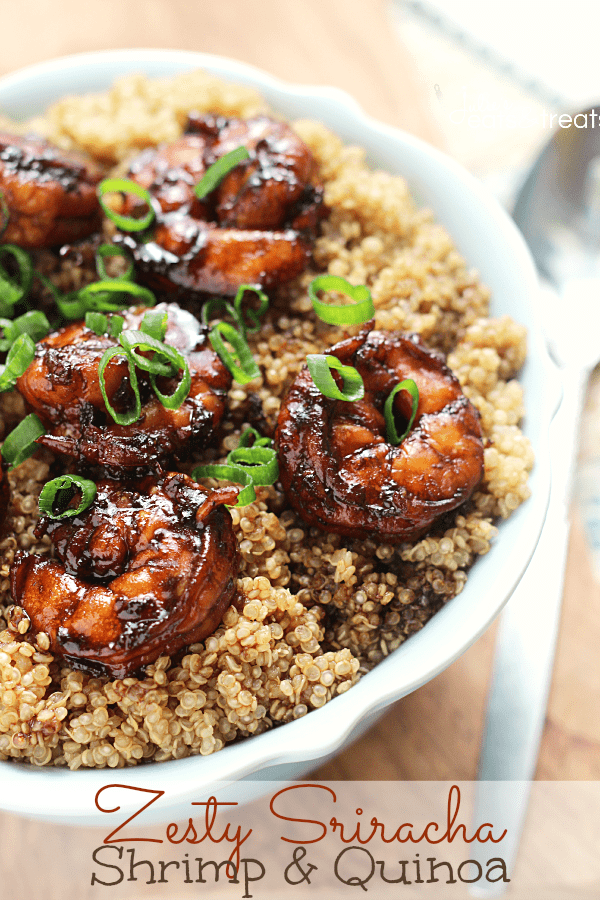 Zesty Sriracha Shrimp & Quinoa via Julie's Eats and Treats – Um… this meal is a total drool-fest for me. I've really been into the shrimp vibe lately and this one, all glaze-ey with SRIRACHA?! It pretty much made my heart skip a beat.
TUESDAY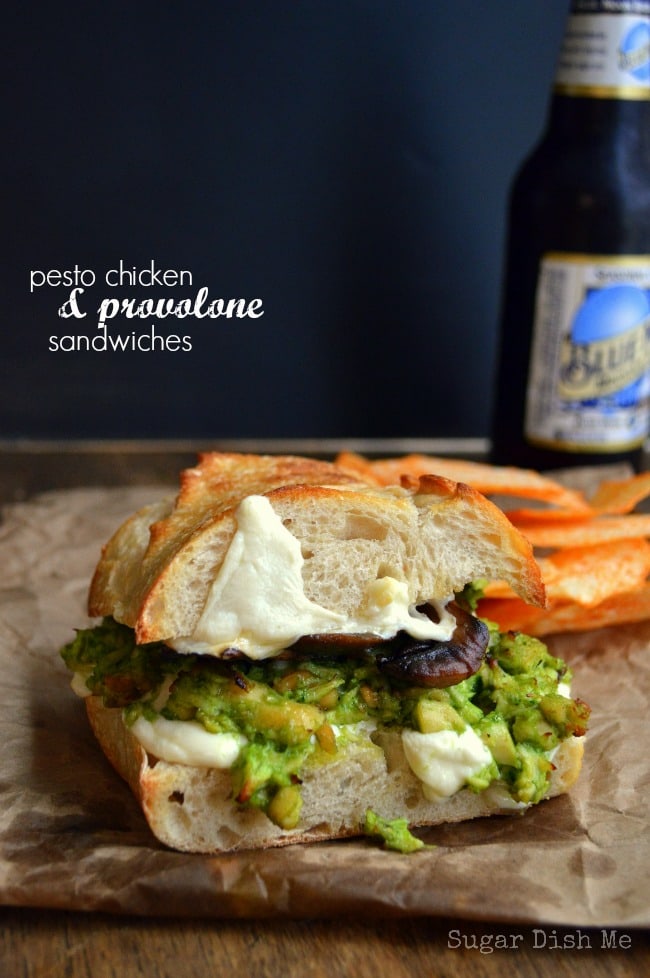 Pesto Chicken and Provolone Sandwiches via Sugar Dish Me – Chicken tossed in a creamy pesto with cashews and so much melty provolone cheese. Did you know April is National Grilled Cheese Month? One more reason to do this sandwich thing.
WEDNESDAY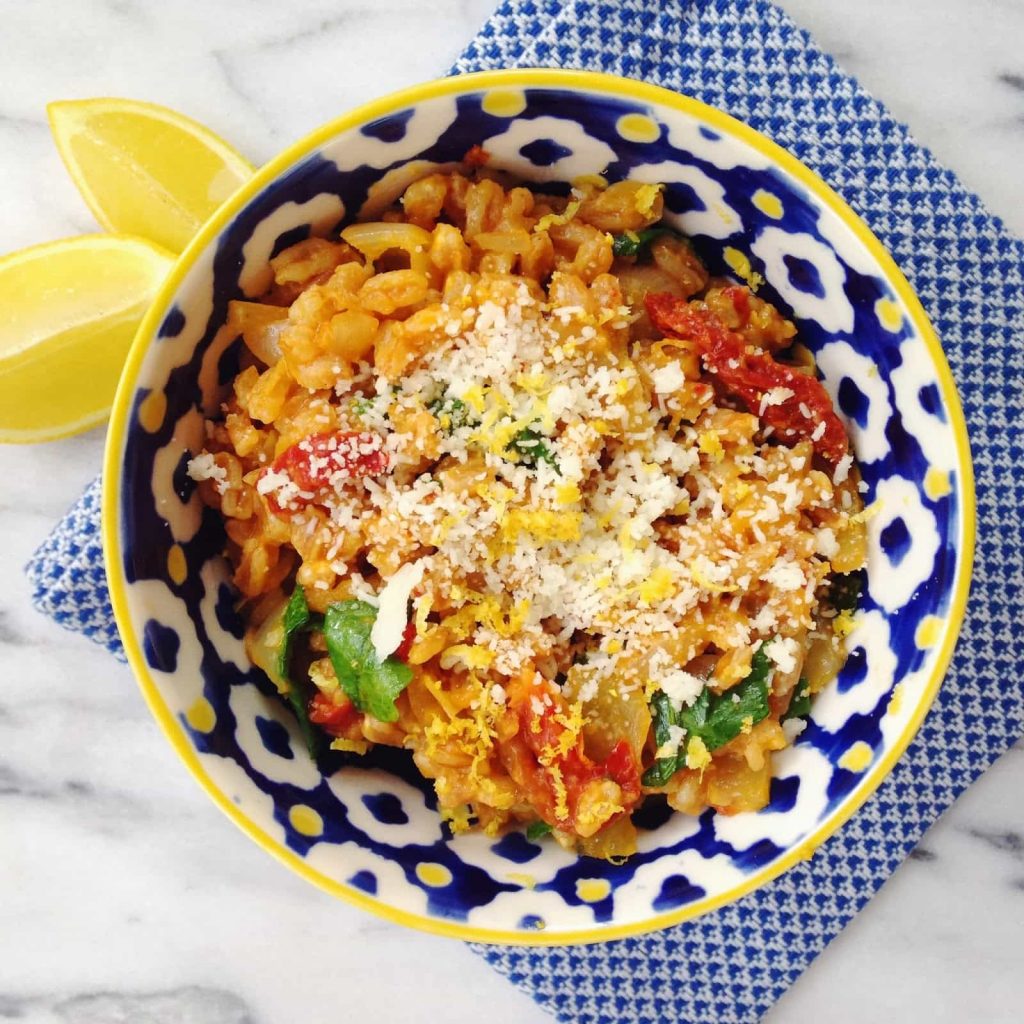 Farro Risotto with Sun Dried Tomatoes and Kale from Little Kitchie – As soon as I saw this dish I instantly wanted to make it. Not only do I love risotto, but all that COLOR!! Also I should maybe borrow Marie's dishes because everything is so happyyyyyyy. This one is a great vegetarian option, too.
THURSDAY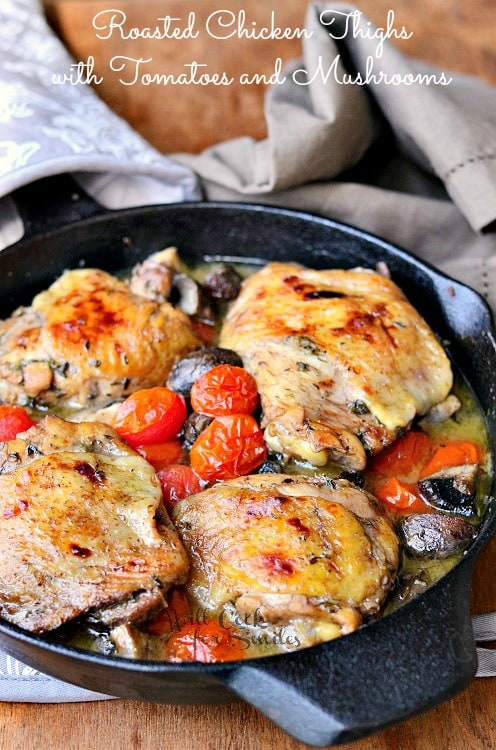 Roasted Chicken Thighs with Tomatoes and Mushrooms via Will Cook for Smiles – Simple and full of flavor. Balsamic vinegar, fresh thyme, and a hint of feta take this easy chicken dish to a whole other level. We eat a lot of chicken and I love new ways to prepare inexpensive cuts!
FRIDAY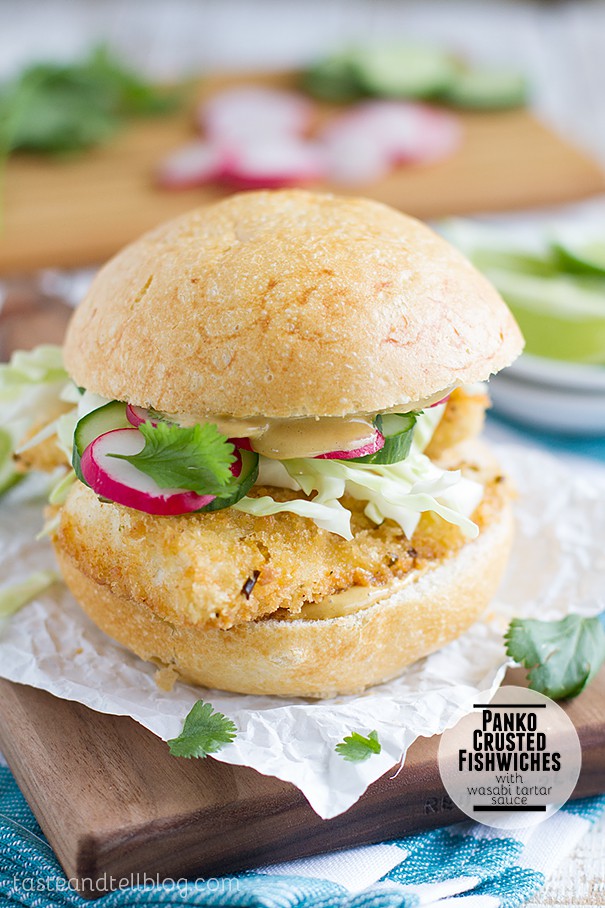 Panko Crusted Fish Sandwiches with Wasabi Tartar Sauce via Taste and Tell – The second I saw these I knew they HAD to be shared. I have seriously never seen a prettier fish sandwich and I am in LOVE with wasabi. Do you do fish on Fridays? Because if you don't. it definitely needs to become a thing.
SATURDAY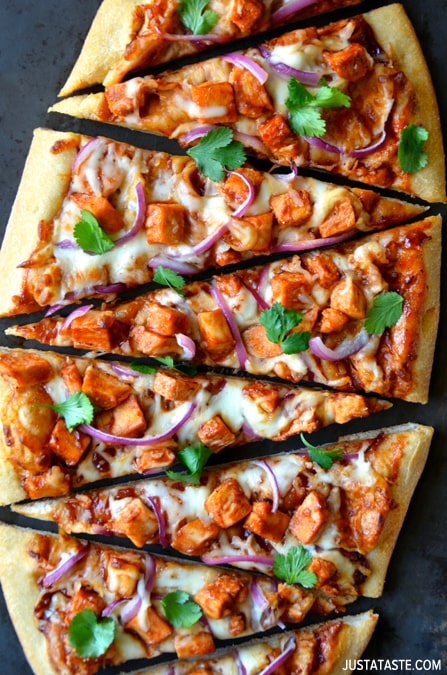 30-Minute BBQ Chicken Pizza via Just a Taste – This week's pizza is FABULOUS! And ready in 30 minutes. It's all about fast and delicious with some ready-made pizza dough and a little shredded rotisserie chicken. Pizza and a cold beer. Yessssss.
SUNDAY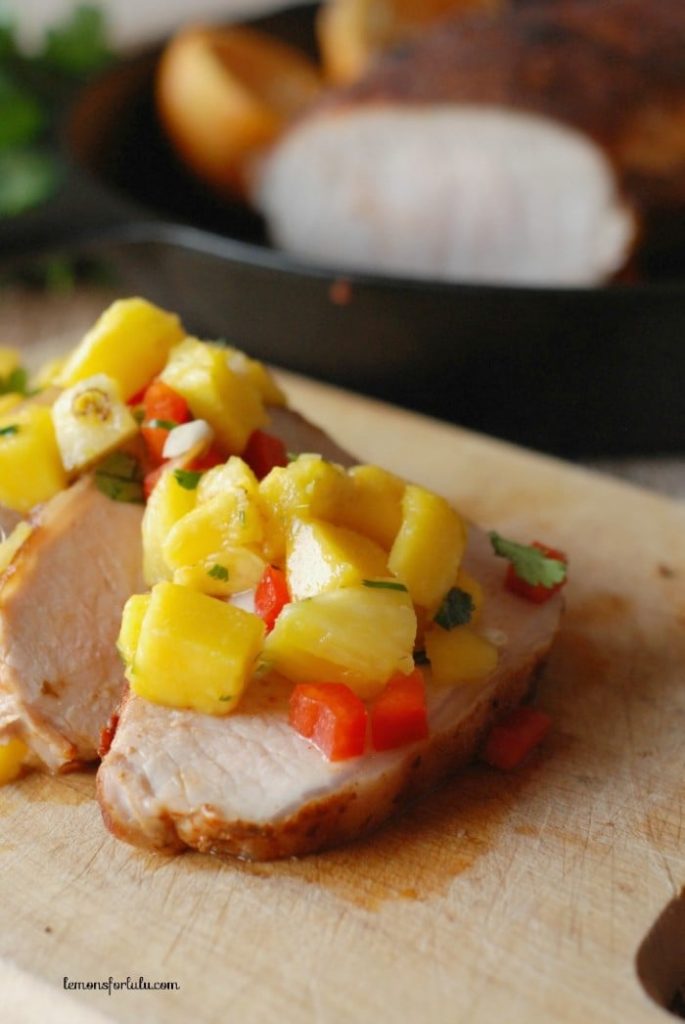 Smoky Pork Loin with Pineapple Mango Salsa via Lemons for Lulu – I loooooove pineapple sososo much. I seriously ate a whole one by myself the other day (no regrets). So it stands to reason that pineapple salsa on smoky spicy pork loin is totally my thing.
DON'T FORGET DESSERT!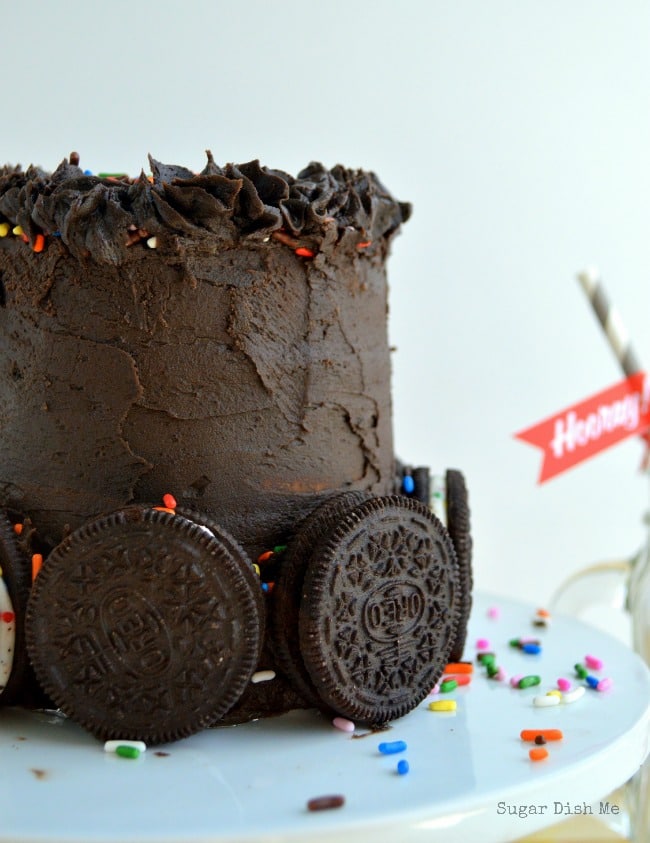 Birthday Cake Oreo Birthday Cake via Sugar Dish Me – If you don't have a reason to celebrate, make one up.
Find all our Meal Plans with tons of ideas from weeks past by clicking the logo below…

And if you still need more you can follow us on Pinterest!
Follow Sugar Dish Me's board Spring Food Things on Pinterest.

Follow Tanya Schroeder @lemonsforlulu.com's board Easter on Pinterest.