We've been sweating a lot around here. It appears summer has arrived just in time for school! 90 degrees and packed classrooms make for some grumpy kids. Thankfully the kids get a long weekend-just as I was starting to get used to them being gone! We have a fabulous week of food for you!
MONDAY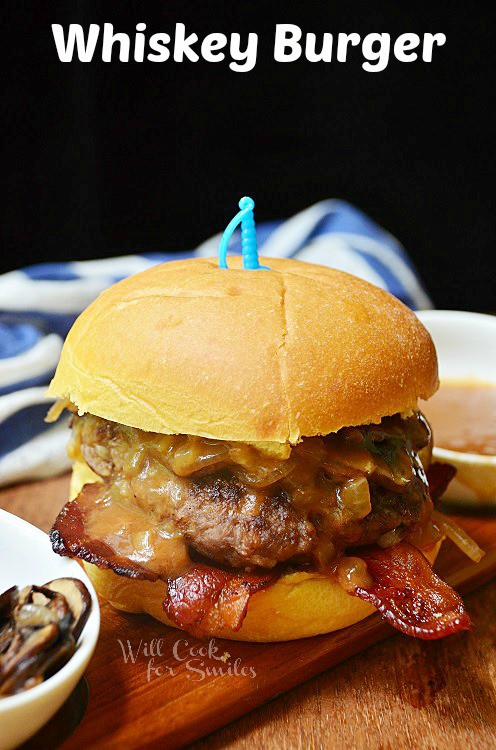 Whiskey Burgers via Will Cook for Smiles – These burgers basically stopped me in my tracks. They are Labor Day appropriate, don't you think? Pin this Recipe
TUESDAY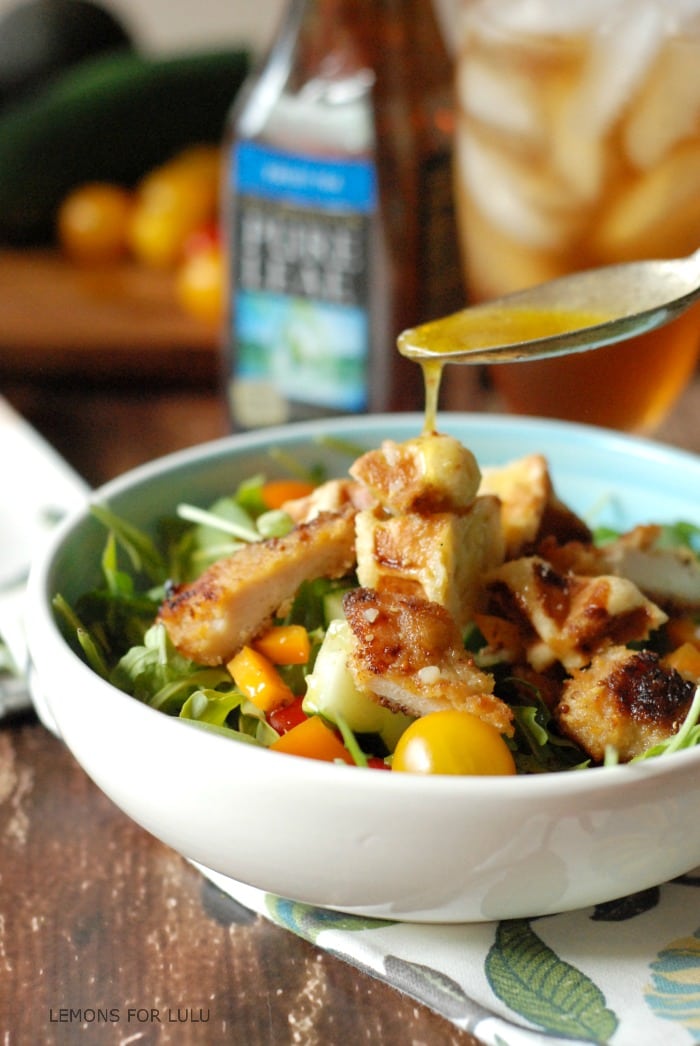 Crispy Chicken and Waffles Salad via Lemons for Lulu – Yes I just said that. I mean… this is basically the best salad idea to come along ever. And the dressing? It's like a cross between honey mustard and a maple vinaigrette. We need this. Pin this Recipe
WEDNESDAY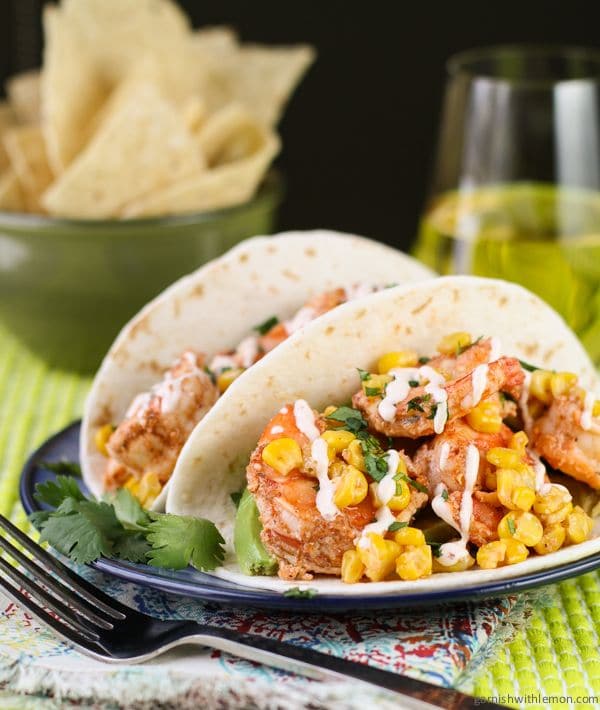 Shrimp Tacos via Garnish with Lemon – Taco time! I needed some shrimp in my life. Plus sweet corn while it's still crazy amazing. These tacos are soooo pretty, right? Pin this Recipe
THURSDAY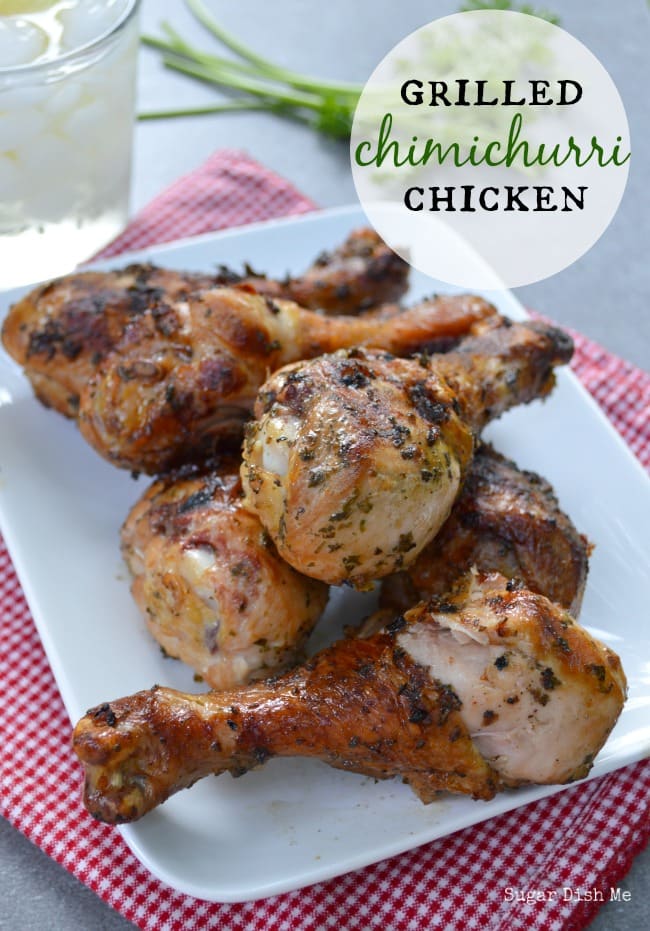 Grilled Chimichurri Chicken via Sugar Dish Me – A totally simple marinade that will make these chicken drumsticks sing! You can actually use any cut of chicken and it turns out beautifully. We love these! Pin this Recipe
FRIDAY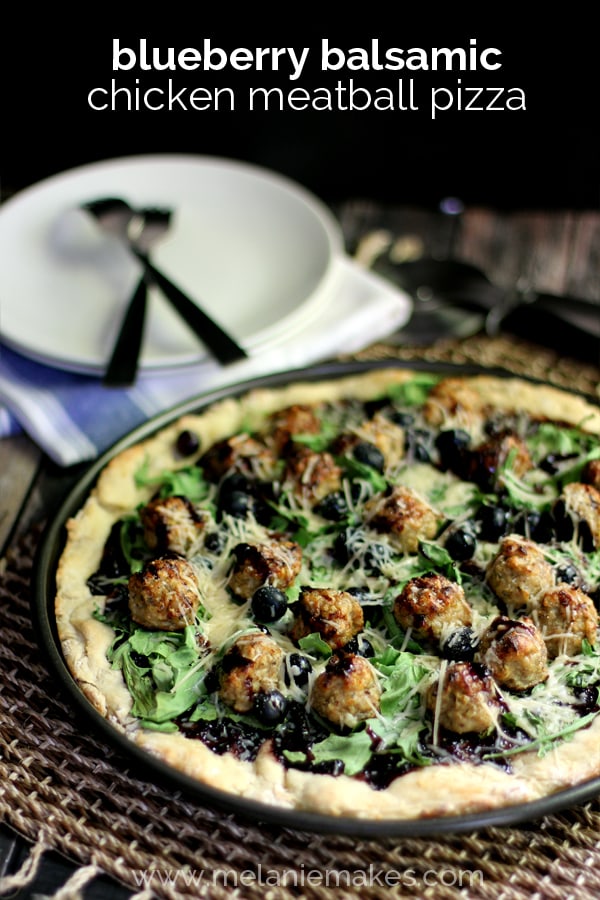 Blueberry Balsamic Chicken Meatball Pizza via Melanie Makes – Do not argue with me about delicious pizza. Just eat it. I had the pleasure of meeting Melanie (the creator of this recipe) a week or so ago and she is awesome! And so is this pizza. Pin this Recipe
SATURDAY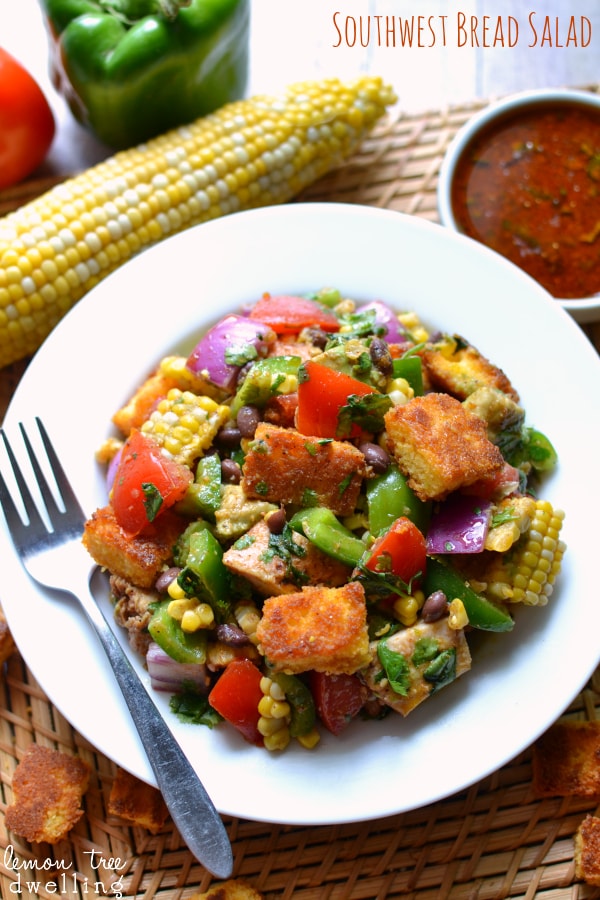 Southwest Bread Salad via Lemon Tree Dwelling – You know how you eat a salad and the croutons are so delicious that you wish you had more, but that would seem like crouton gluttony? Well this just solved THAT problem. Plus it's so colorful you have to feel good about eating it. Pin this Recipe
SUNDAY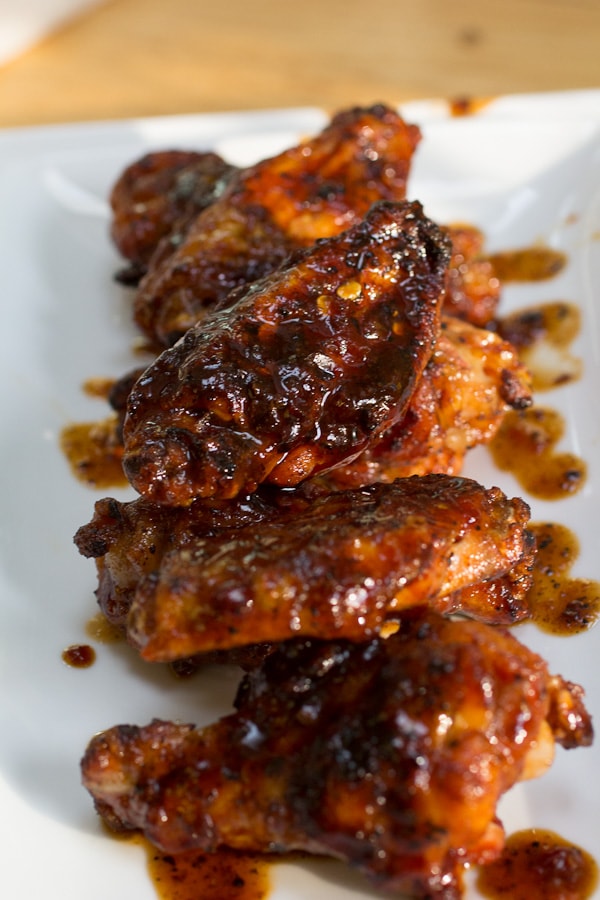 Spicy Grilled Chicken Wings via Or Whatever You Do – Because I said so! Seriously — these look delicious. Pin this Recipe
EVERYONE NEEDS DESSERT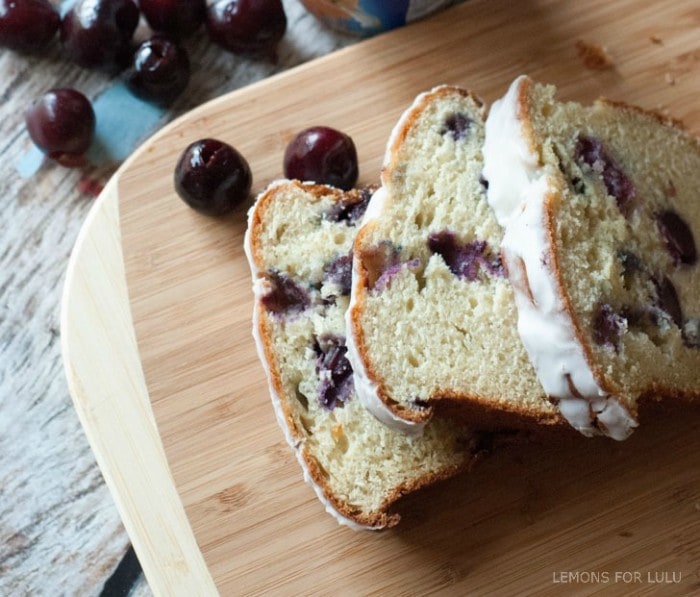 Cherry Almond Quick Bread via Lemons for Lulu – Put those sweetly tart fresh cherries to good use before they are gone! Pin this Recipe
Remember you can save all these recipes to your free personal recipe box! You can also create easy shopping lists and make your own meal plan in just a few minutes!
If you need more ideas you can always check all our past meal plans by clicking the icon below…

And for even more ideas you can follow us on Pinterest!
Follow Sugar Dish Me's board Summer Cookout on Pinterest.

Follow Tanya Schroeder @lemonsforlulu.com's board Summer Lovin on Pinterest.