HAPPY 4TH OF JULY!! I know must of you will be having bbq's and picnics. If not I hope you are out doing something fun! I'll be celebrating my birthday with lots of fireworks!
MONDAY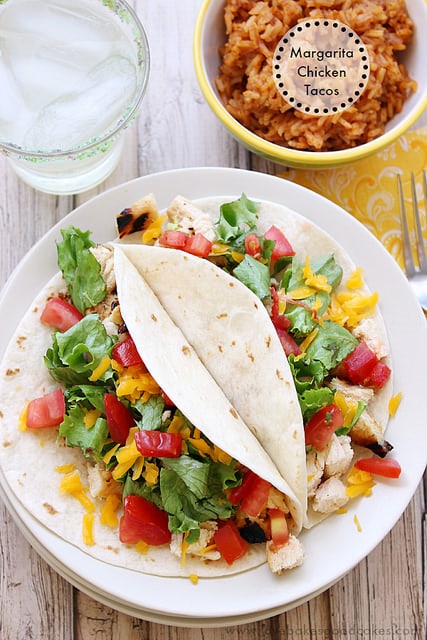 Margarita Chicken tacos via Love Bakes Good Cakes – I am loving these pretty tacos! For the rainbow colors, the fresh lime flavor, and of course, the tequila!
TUESDAY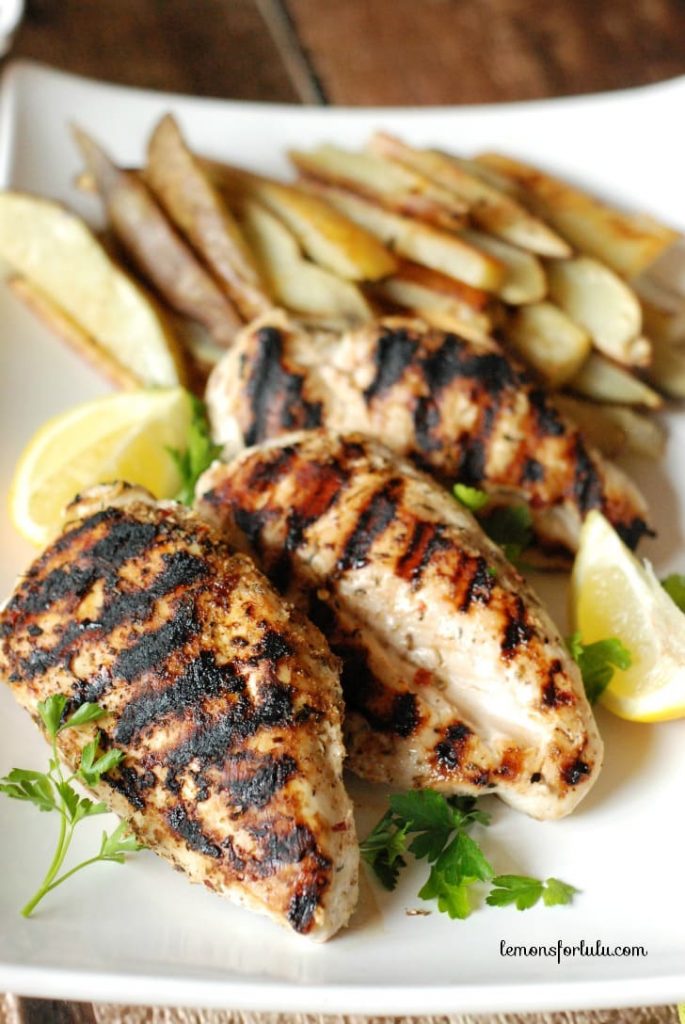 Grilled Chicken with Jamaican Jerk Seasoning via Lemons for Lulu – The prettiest spicy grilled chicken breasts I ever did see! Totally have to have these.
WEDNESDAY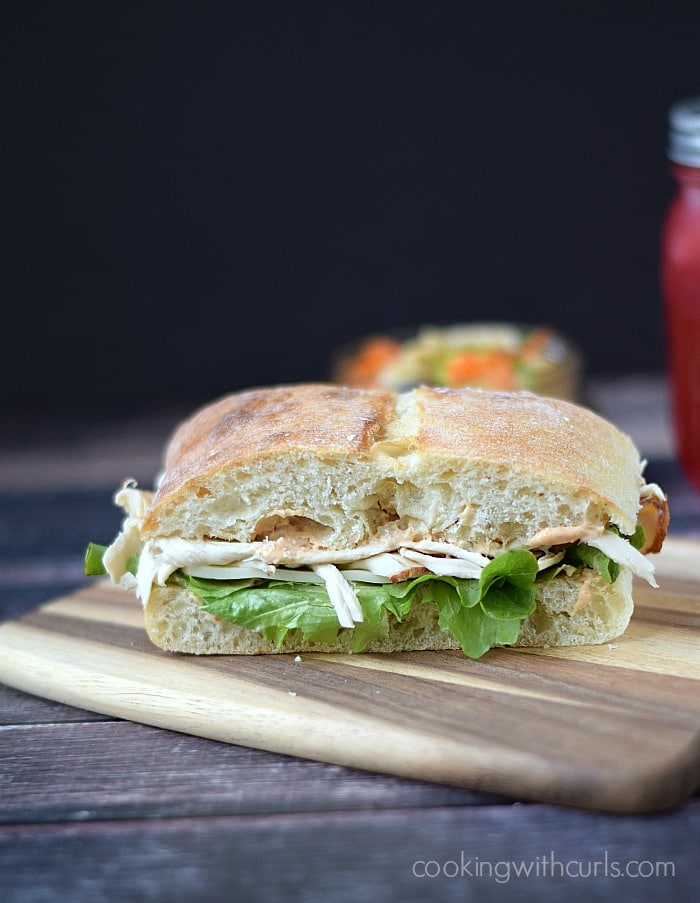 Turkey on Ciabatta with Sun Dried Tomato Aioli via Cooking with Curls – Because I love sandwiches. And the word 'aioli'. And sun dried tomatoes. And NO COOKING!
THURSDAY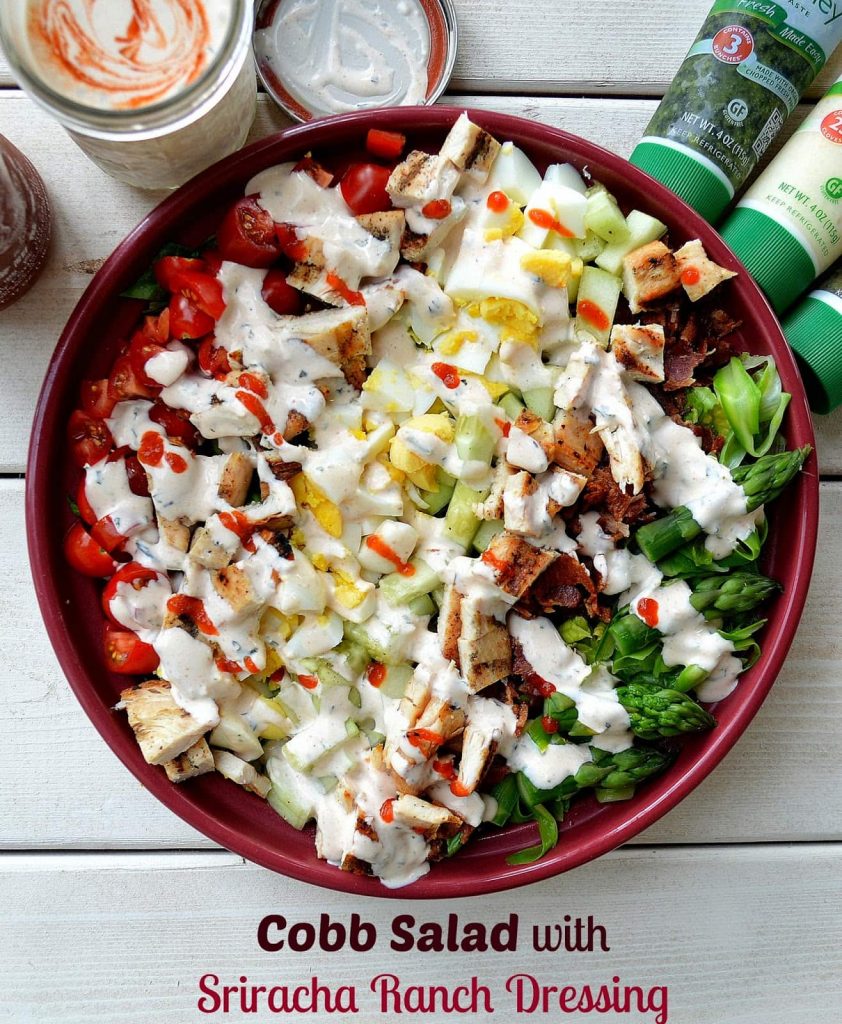 Cobb Salad with Sriracha Ranch via Souffle Bombay – Last year I made an appetizer with sriracha ranch dill dip. So as soon as I saw this salad I knew we were meant to be. Sriracha. Ranch!!!!!!!!
FRIDAY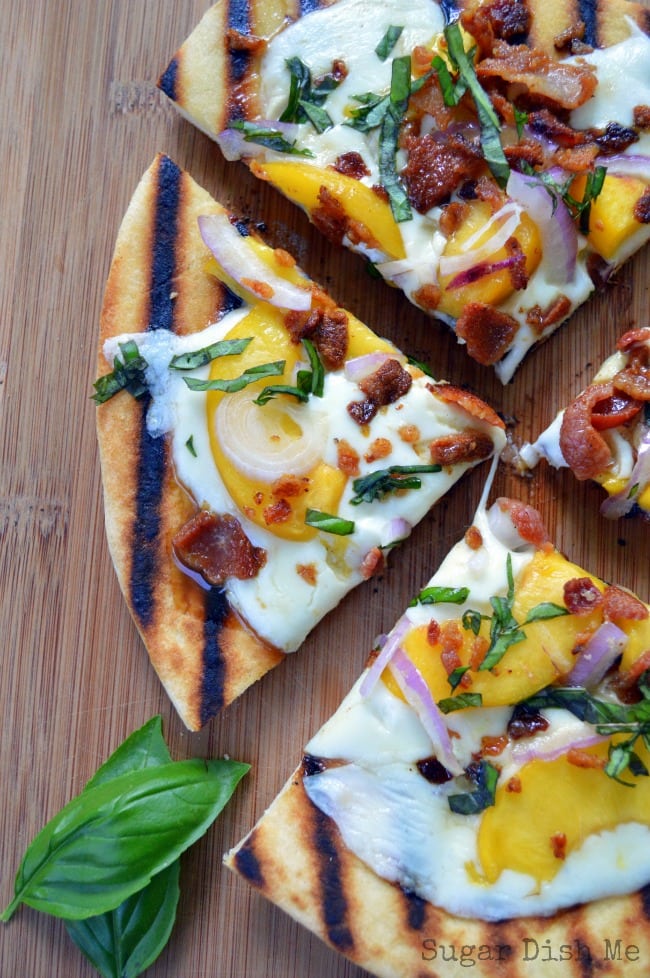 Grilled Peach and Bacon Pizza via Sugar Dish Me – One of my old recipes I dug up! I totally love this pizza. Also — the tiny sprinkle of brown sugar on the peaches and bacon? Pow. Delicious.
SATURDAY
Perfect Slow Cooker BBQ Pulled Pork Sandwiches via Club Narwhal – Mkay, first of all, when Amy says something is perfect, I believe her. SECOND – look at this sandwich!!! Third – Slow Cooker. You're Welcome. Oh and fourth – serve this with THESE FRIES. yes yes yes.
SUNDAY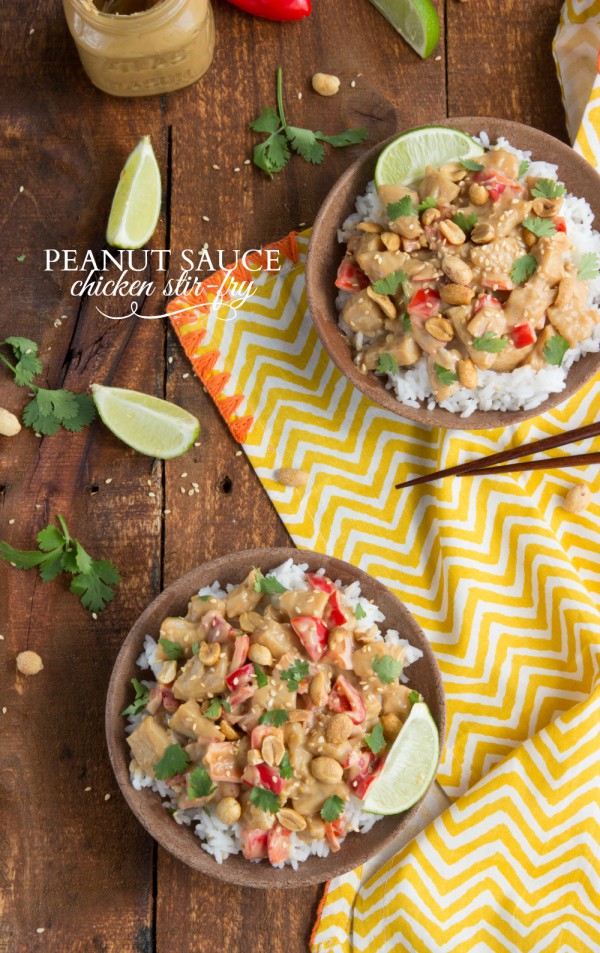 Peanut Sauce Stir Fry via Chelsea's Messy Apron – As a huge fan of Satay chicken, I am WAY excited over this peanutty stir fry! Rich flavor, and a little crunch (plus it's fast!).
SOMETHING SWEET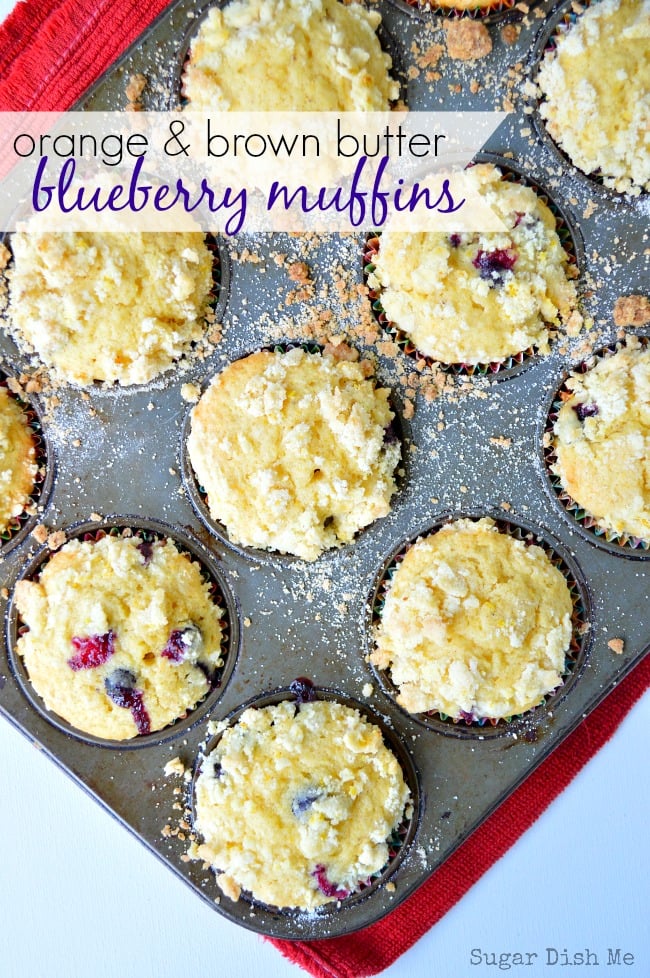 Orange and Brown Butter Blueberry Muffins via Sugar Dish Me – because it's summer and I said so.
Find more meal ideas on Pinterest :
Follow Tanya Schroeder @lemonsforlulu.com's board I"ll Melt For You on Pinterest.

Follow Sugar Dish Me's board Summer Cookout on Pinterest.