This grilled chicken recipe is flavored with a simple Jamaican jerk seasoning.  The perfect way to put a little zing into your dinner!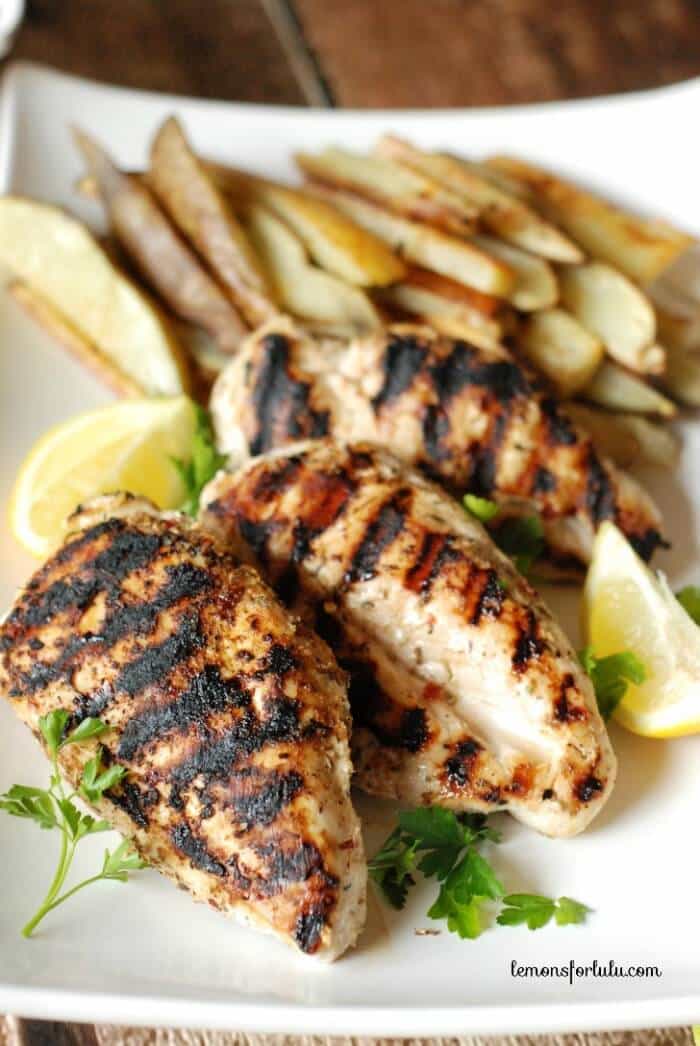 I have a love hate relationship with dinner.  I love to cook, but I don't enjoy those chaotic nights where I'm scrambling to find something to cook.  I love serving home cooked meals to my family, but I hate trying to please each individual palate.  Some nights all the decisions make my head spin.  My instinct is to speed dial our favorite pizza place, but even pizza gets old!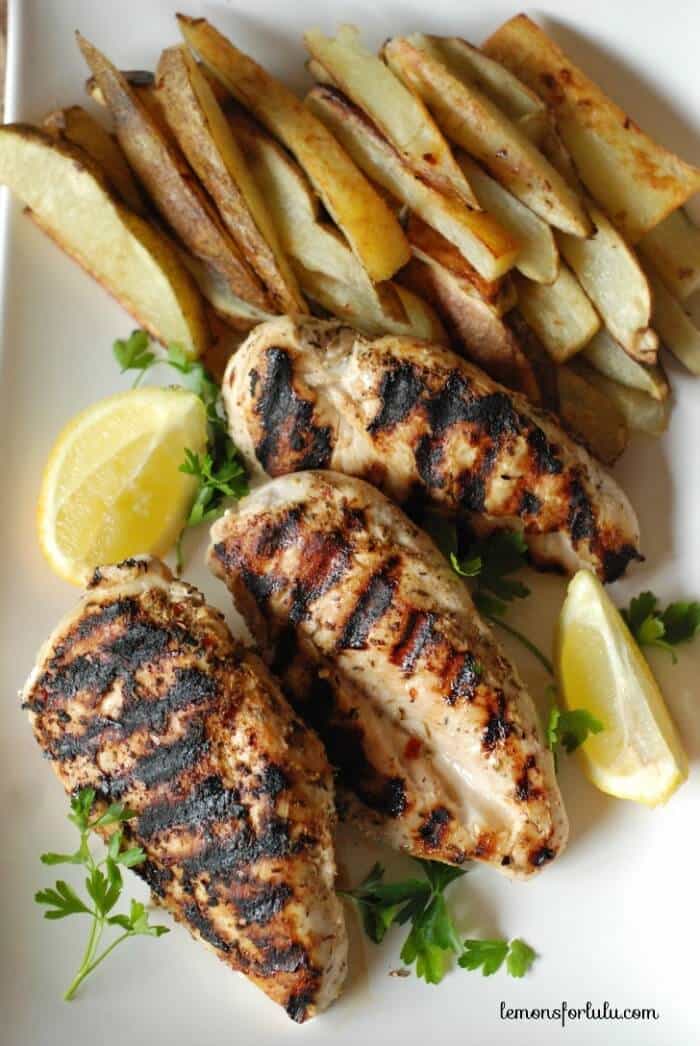 I had one of my indecisive days recently.  I opened the fridge and just stared at it's contents.  I let the cold air blast my face as I perused it's sparse contents.  The few days before my next trip to the grocery store are always interesting.  I like to think of it as a personal challenge.  What can I make with these pantry leftovers that my family will actually eat?  I noticed some lonely chicken breasts and some fruit.  That was a start.  Then I remembered I had a few potatoes to use up too.  The gears started turning.  I glanced at my spice cabinet and then headed to the computer.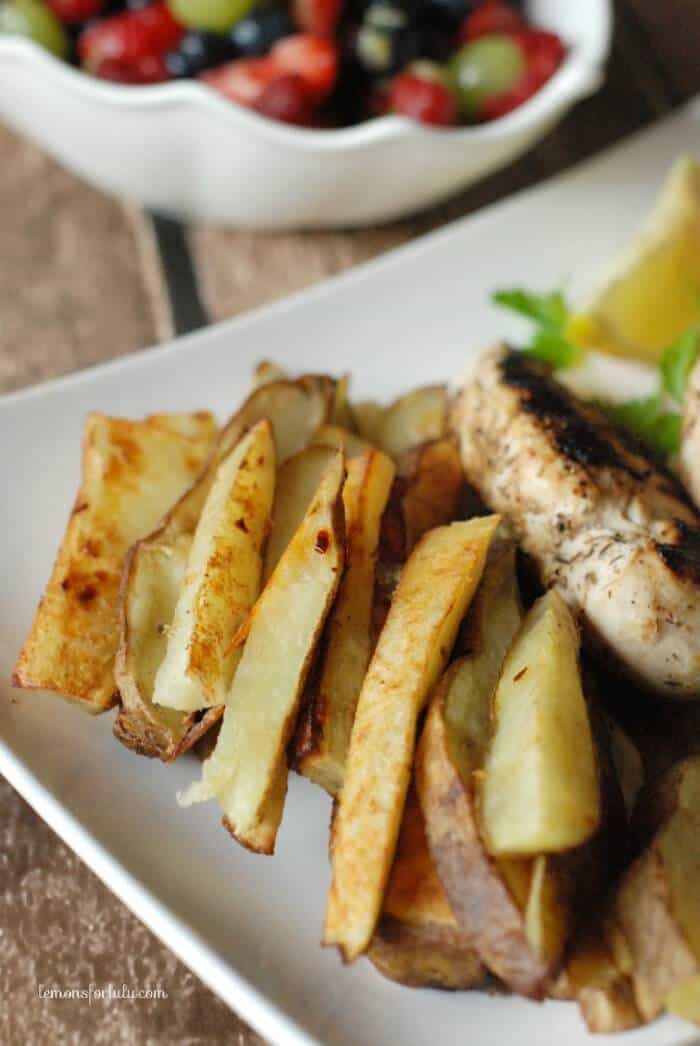 I recently discovered McCormick's new FlavorPrint tool.  FlavorPrint is tailored to your family's taste.  Through a detailed flavor profile, FlavorPrint tailors recipes to your own personal taste.  Each time you visit, a new series of recipe ideas are delivered up to suit your preferences.  Once you like a recipe, the tool continues to refine your profile tastes to bring you more personal recipes that satisfy your palate.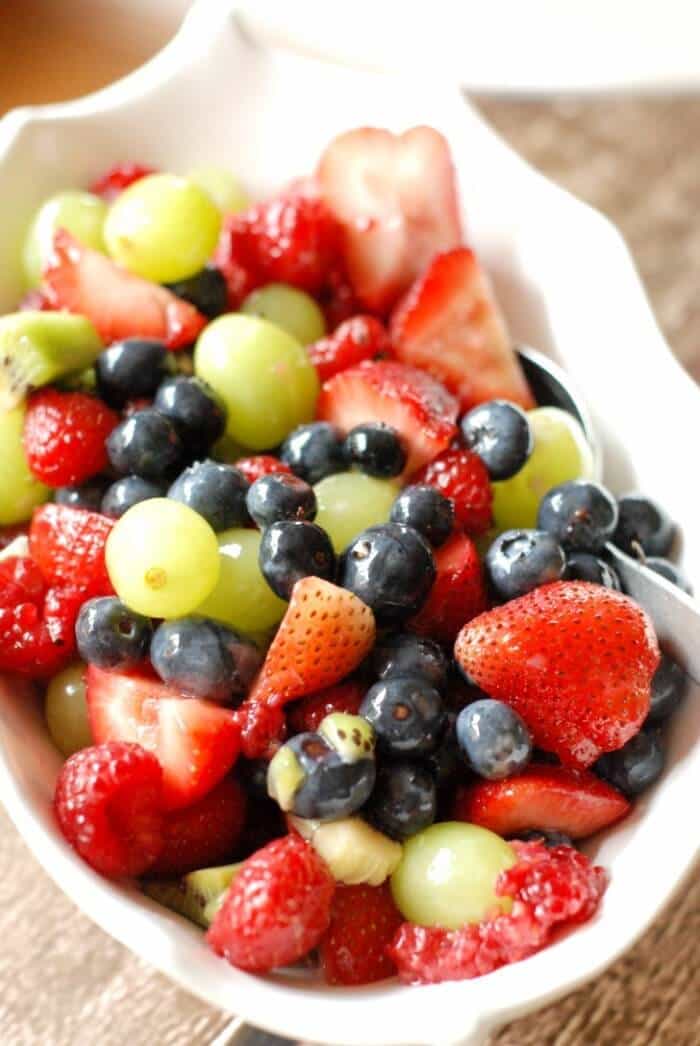 Based on my personal taste profile, FlavorPrint suggested I try this Jamaican jerk chicken with spicy oven fries and a sweet vanilla fruit salad.  Since I had everything in my pantry, I decided to give them a chance.  The grilled chicken took no time to prepare and the McCormick jerk seasoning spiced it up perfectly.  The potatoes were crisp on the outside and tender on the inside and the vanilla fruit salad made for a fun and delicious side.
Each time I head to my FlavorPrint dashboard I notice more recipes tailored to me.  It's sort of addictive.  Recipes appear, I try them, then more recipes appear!
The next time dinner ideas elude me, I'll tap into my FlavorPrint to see what's served!

What's your profile?  Check out McCormick's FlavorPrint today!
This post has been sponsored by One2One and McCormick.  I'm happy to be partnered to bring you tasty recipes!
KICKIN CHICKEN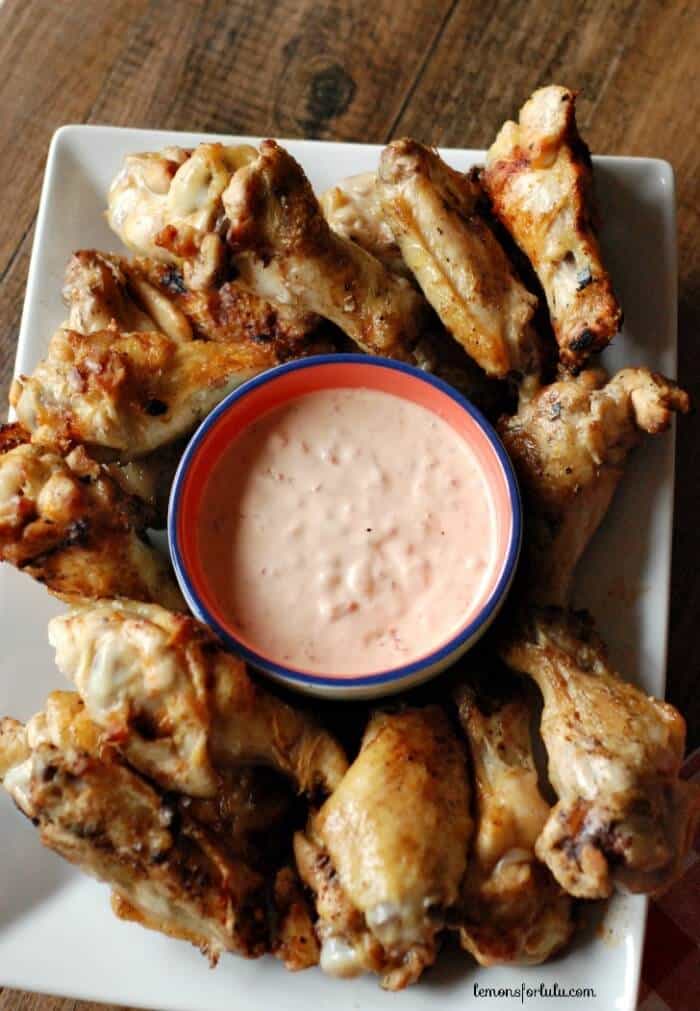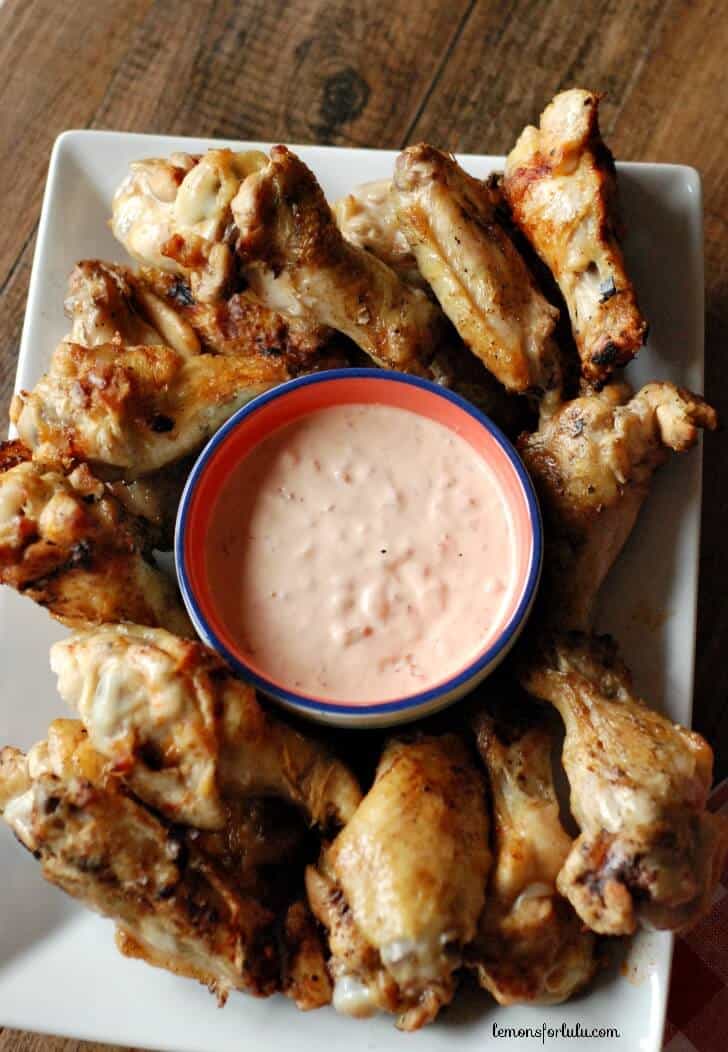 NEVER MISS A RECIPE! SUBSCRIBE TO MY EMAIL TODAY!
FOLLOW ME:
FACEBOOK | TWITTER| GOOGLE +| BLOGLOVIN | INSTAGRAM
Don't forget you can save each of these recipes to your personal recipe box , create your own meal plan, or add ingredients for each recipe to your shopping list! Just use the "Save Recipe" on all my recipes!
Grilled Chicken Recipe with Jamaican Jerk Seasoning
Ingredients
1

tablespoon McCormick Jamaican Jerk Seasoning

1

tablespoon orange juice

1

teaspoon McCormick Onion Powder

4

boneless chicken breasts
Instructions
Preheat grill.
Combines spices and juice in a small bowl. Rub spice on all sides of chicken.
Grill chicken 6-7 minutes per side until chicken is done and juices run clear.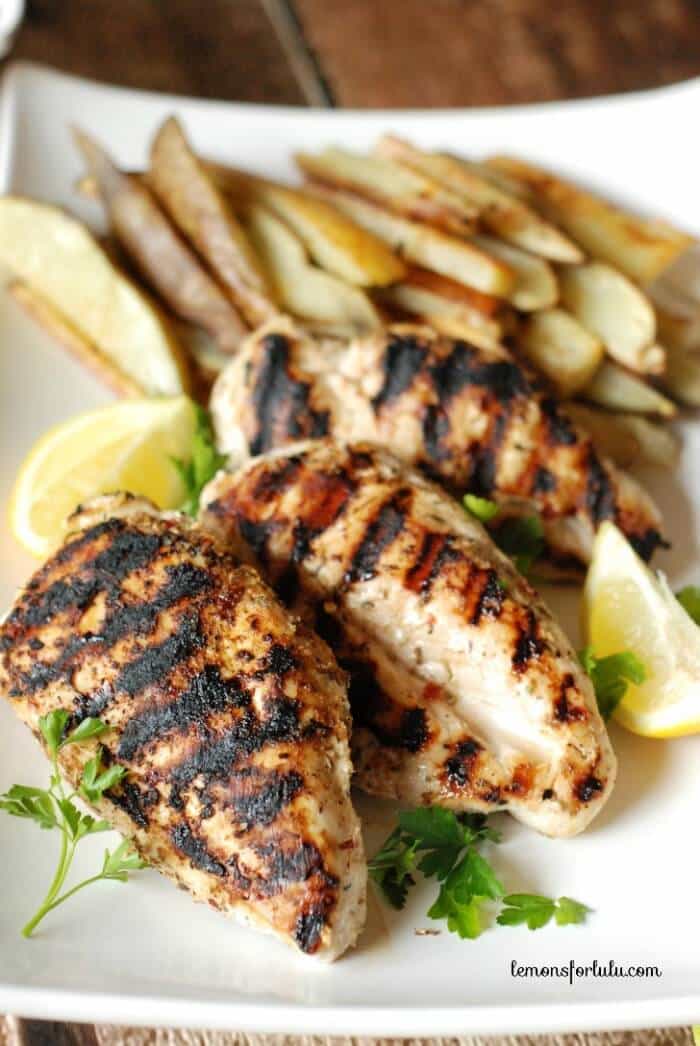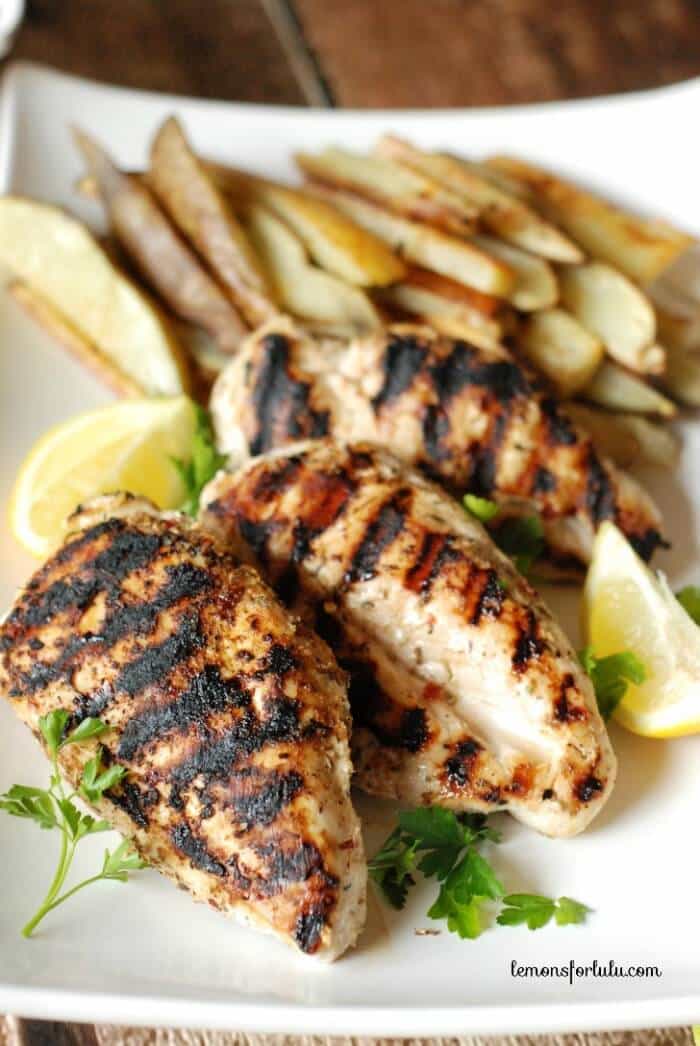 Recipe from McCormick
SEE THIS ON MY PINTEREST BOARD!
Follow Tanya Schroeder @lemonsforlulu.com's board What to feed the family on Pinterest.


I may be linking this up to these parties and to The Weekend Potluck!