This crisp and cool virgin margarita has a tart lemon, lime taste that is so clean and refreshing!  This will be your favorite summertime beverage!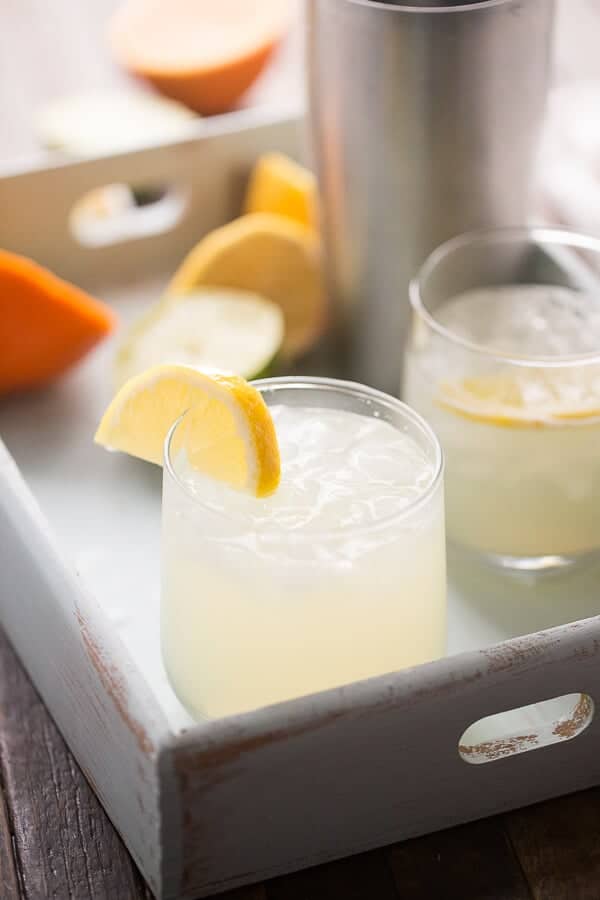 I have partnered with SPLENDA® Brand and Social Stars to bring you this recipe.  #SweetSwaps #SplendaSweeties
My Mexican favorite restaurant is in new trendy part of downtown Cincinnati.  It has limited seating, so the wait is always too long.  But it is well worth the wait.  The tacos taste amazing, they are made with fresh and unique ingredients. I usually opt for the pork belly because that's something I rarely enjoy at home.  I always ask for homemade chips and guacamole on the side.  I thought I made a good guacamole, but it tastes nothing like this.  Their guacamole is so good, it could be eaten with a spoon.  They have the most delicious margaritas too.  They are made with lots of fresh limes and a healthy shot of tequila.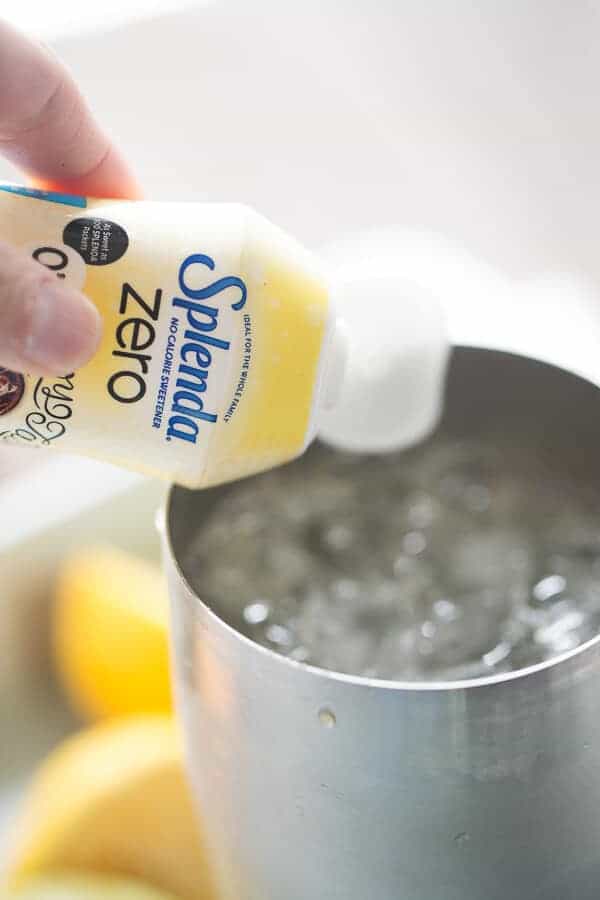 The last time my husband and I dined there, I opted to skip the margarita and try their fresh squeezed lemonade instead.  This was hands down the best lemonade I have ever tasted. I realized that it's not the tequila that is important in a margarita, it's the tangy flavor masking it.   That lemonade inspired me to make this easy virgin margarita recipe.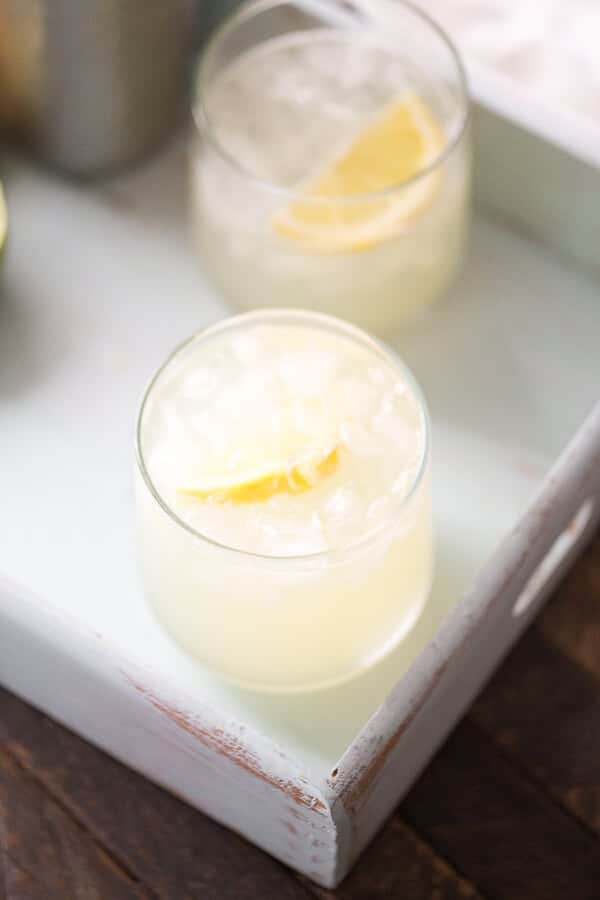 My Virgin Margarita
This non-alcoholic margarita showcases how fabulous fresh citrus can be.  Freshly squeezed lime juice, lemon juice and orange juice are shaken together along with lemon flavored club soda.   To sweeten my virgin margarita,  I added SPLENDA ZERO® Liquid Sweetener.  Just a few drops were all that were needed to lightly sweeten my mockarita.  This liquid sweetener makes it easy to add a hint of sweet to the shaker or to each individual glass.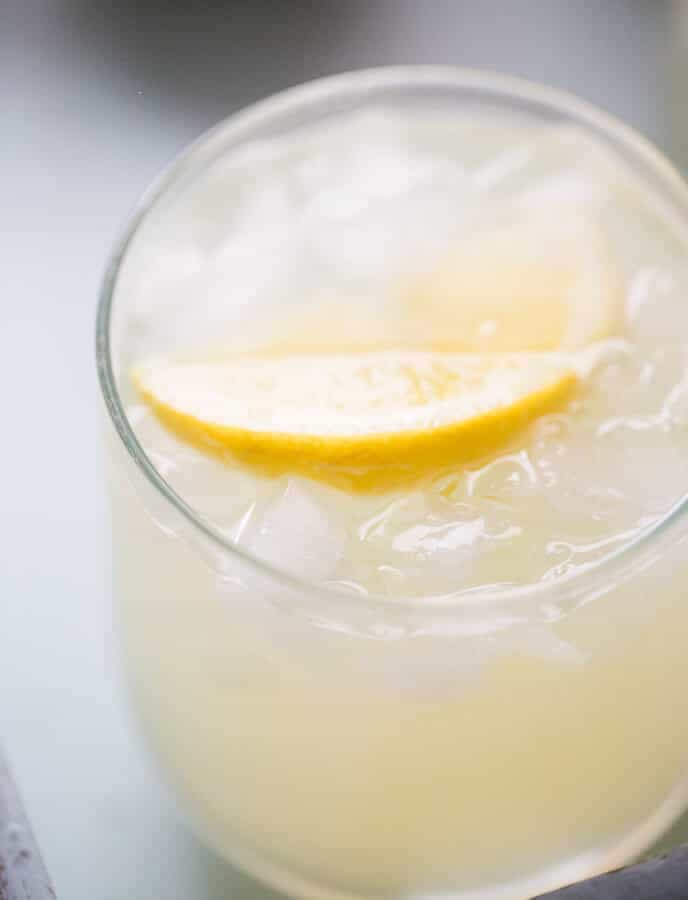 The tart citrus flavor with a little effervescence make this mocktail the ideal beverage for any occasion.  It is easy to make, completely adaptable to your own tastes and is made with ingredients you probably have on hand.  It is a crisp, refreshing drink that anyone can enjoy!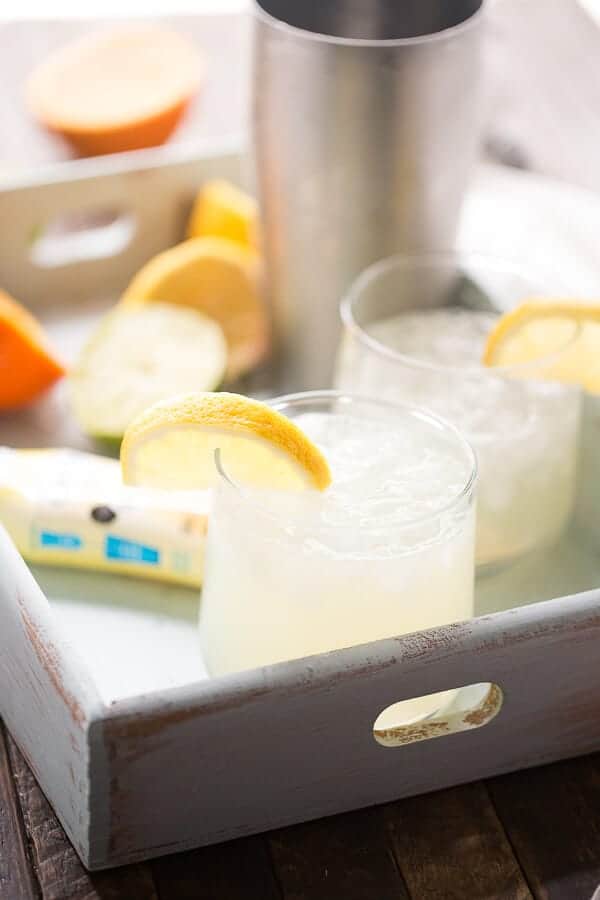 For tips, tricks and recipes using SPLENDA ®, visit Sweet Swaps!
Lemon Lime Virgin Margarita
Ingredients
2

cups of ice

Juice from 1 lemon

Juice from 2 limes

Juice from half an orange

12

oz lemon flavored club soda

Splenda ZERO® Liquid Sweetener
Instructions
Combine ice, citrus juices and club soda to a cocktail shaker. Add liquid sweetener to your taste. Shake and serve over ice. Garnish with citrus slices.