The Brazilian lemonade slushie packs a lime punch! It is cold, creamy and completely refreshing!
August is a weird month. The start of fall is two months away, yet I have the distinct feeling of having one foot in summer and one foot in autumn. The days are hot and sunny and while we spend our days cooling off at the pool and our evenings picking out school supplies or starting fall sports. August has an identity crisis.
Each evening when I walk the dog I notice the changes around me. The days are getting shorter. The birds aren't chirping as late in the day as they were a month ago. The song of the locust grows louder each night and replaces the sounds of kids playing in the yards and the late lawn mower or two. In general, the neighborhood becomes quiet and still.
August makes me sad. In a few short weeks, the kids will be back to school. While their bickering tells me they are ready, I will miss having them home. I'll miss their noises and their chatter. I will miss their presence and their faces. Don't get me wrong; I'll adjust quickly to our new schedule. But I will miss our summer.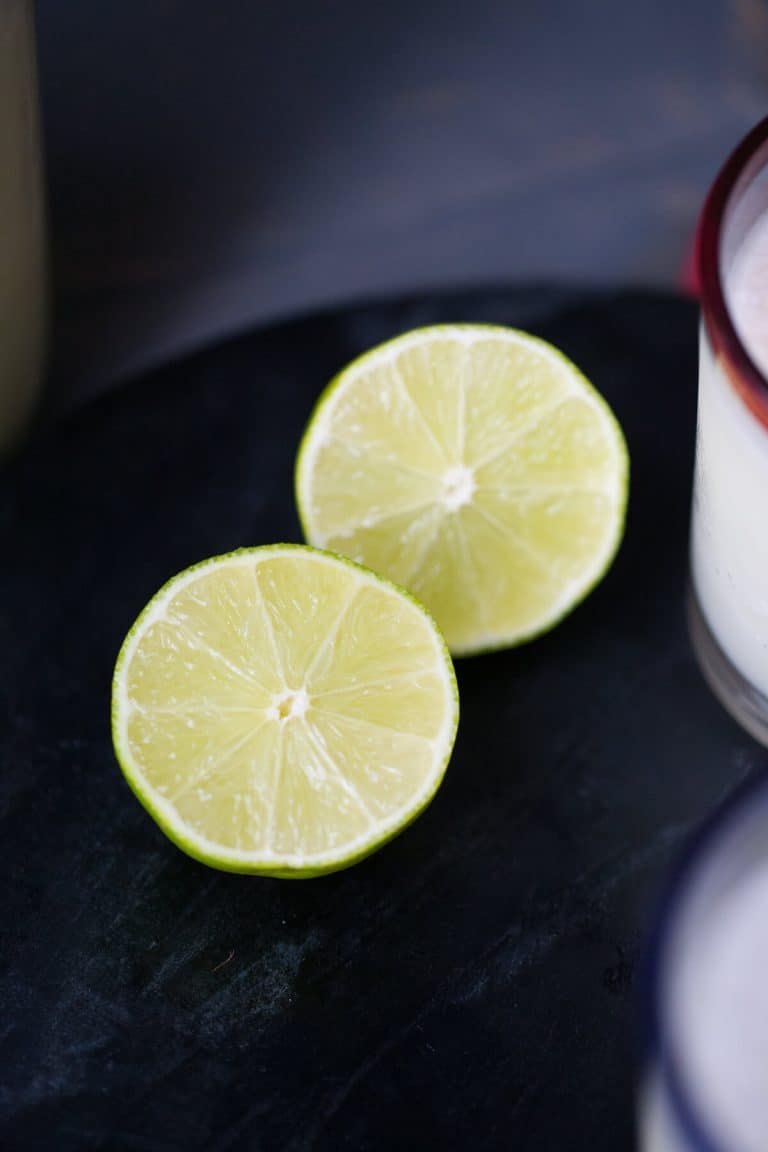 With the onset of school comes sports and school events. Everything is scheduled and rigid. In those chaotic moments, I will long for the nights when we could just sit and sip on something like this lemon cooler, ice tea or this Brazilian lemonade slushie. There is nothing quite like the long, leisurely nights of summer.
This Brazilian lemonade is a misnomer. It gets made out of fresh limes rather than lemons. I used lemon flavored coconut water for an extra punch of citrus. When you read the recipe, you'll notice that you blend up the whole lime. All the solids should be drained before you return this mixture to the blender. I added lots of ice and sweetened condensed milk to the blender to make this lemonade creamy and slushy. This lemonade slushie is the best refreshment to combat the heat of summer!
Brazilian Lemonade Slushie
The Brazilian lemonade slushie packs a lime punch! It is cold, creamy and completely refreshing!
Ingredients
2 1/2 cups of lemonade coconut water
2 large limes, sliced
1/2 cup sugar
3 cups of ice
1/4 cup sweetened condensed milk
Instructions
Place coconut water, limes, and sugar in a blender and process until limes have broken up and mixture has blended.
Pour lime mixture through a fine mesh sieve to extract solids. Discard solids and return liquid to the blender. Add ice and sweetened condensed milk and blend until blended, frothy and creamy.
Serve immediately.
because of the sweetened condensed milk, not let this drink sit out for too long
Nutrition Information
Yield

2
Serving Size

1
Amount Per Serving
Calories

483
Total Fat

4g
Saturated Fat

2g
Trans Fat

0g
Unsaturated Fat

1g
Cholesterol

13mg
Sodium

192mg
Carbohydrates

114g
Fiber

3g
Sugar

106g
Protein

5g
This recipe was created in partnership with the Kroger Company.