From dinner to dessert, here you will find a list of delicious recipes for one!
Table for two? These recipes can easily be doubled!
Sometimes you don't have to feed a family of five; sometimes you need a recipe for yourself! Whether you are a cook or a foodie, you find these recipes for one are easy and tasty!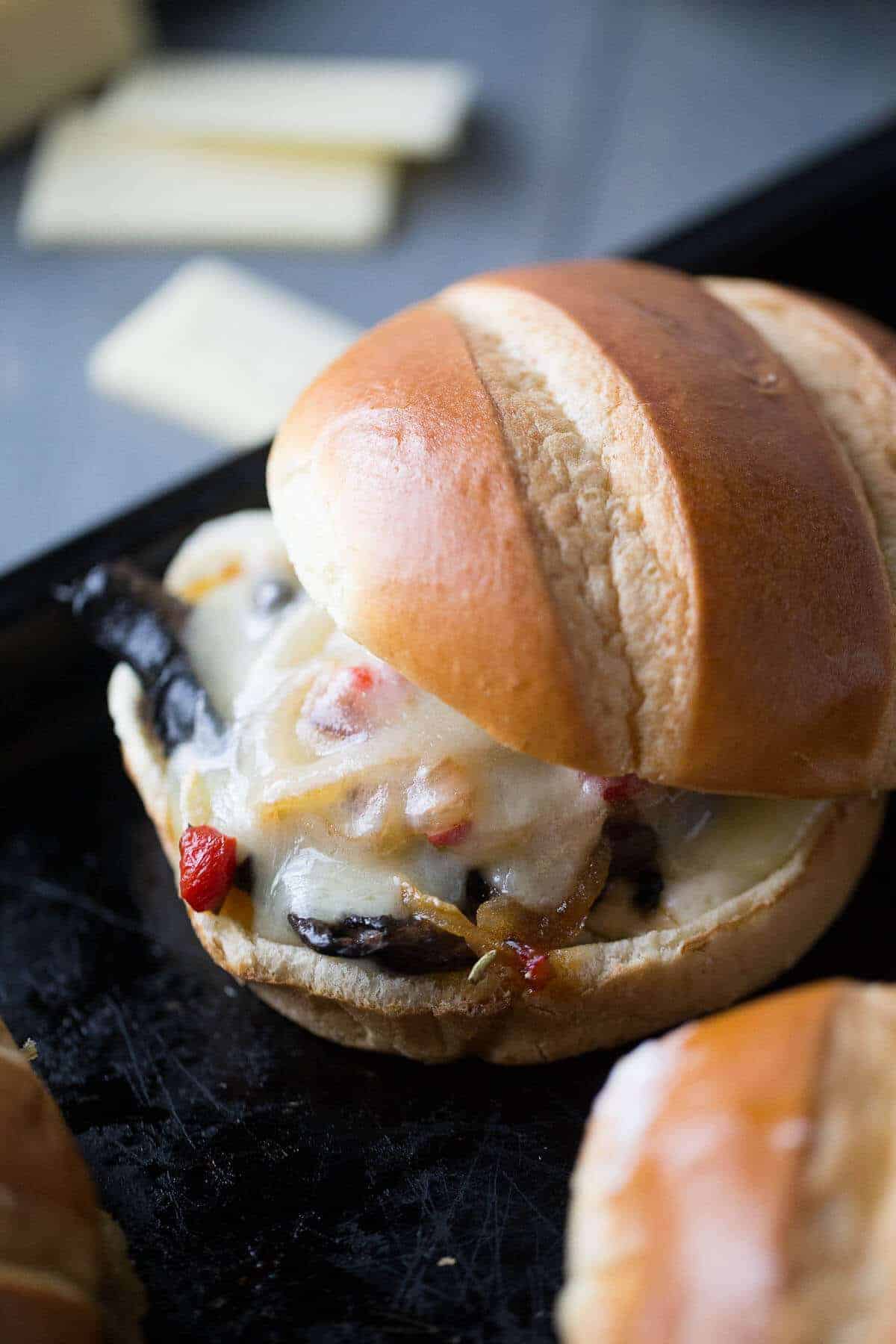 Portobello Veggie Sandwich – You'll never miss the meat with this veggie sandwich! Thick, herbed portabella mushrooms are sautéed with onions and bell peppers and covered in sharp white cheddar cheese and garlic mayo. This recipe is easy to scale down for one!
Microwave Mug Spinach and Feta Mac and Cheese – All it takes is just one mug and 5 minutes to make this Microwave Mug Spinach and Feta Macaroni and Cheese. Tender pasta, mozzarella and feta cheeses and a sprinkling of spinach create an easy, cheesy, and oh-so delicious single serving recipe for the best macaroni and cheese!
Salsbury Steak For One – This Salisbury Steak Recipe For One is single-serving comfort food at it's finest. Low in carbs and topped with a mushroom, onion gravy. Made with pantry staples, this comforting meal can be ready in minutes.
Keto Lasagna In A Bowl – In need of some comfort food? Look no further because this hearty Keto lasagna in a bowl with layers of ricotta, meat and cheese will satisfy your cravings in no time!
Microwave Mug Fettucine Alfredo – A quick pasta dish that is great when you need a quick meal idea – dinner or lunch or maybe you just want a snack. This is the perfect single-serve meal that can be made in about 5 minutes. Yes, my kind of meal!
Single Serve Buttermilk Pancakes – Soft and fluffy buttermilk pancakes made just for you and you alone! Perfect quick and comforting breakfast for yourself or the kids.
BBQ Salmon and Veggies – Heart-healthy salmon and fresh veggies comes together quickly and easily!
Eggplant Parmesan For One – When you're home alone and craving more than a simple sandwich, this single serving individual eggplant parmesan recipe is just what you need! A true feast for one.
Single Serve Chicken Pest Pizza – A gourmet style pizza for pizza night, no take out necessary!
Cacio e Pepe – This is almost like a grown-up, Italian version of the butter/cheese pasta we ate as kids.