This easy crock pot candy could not be easier! Lots of white chocolate, nuts, and pretzels are swirled together in this candy recipe.
Grab your containers and give some away, this makes a huge batch!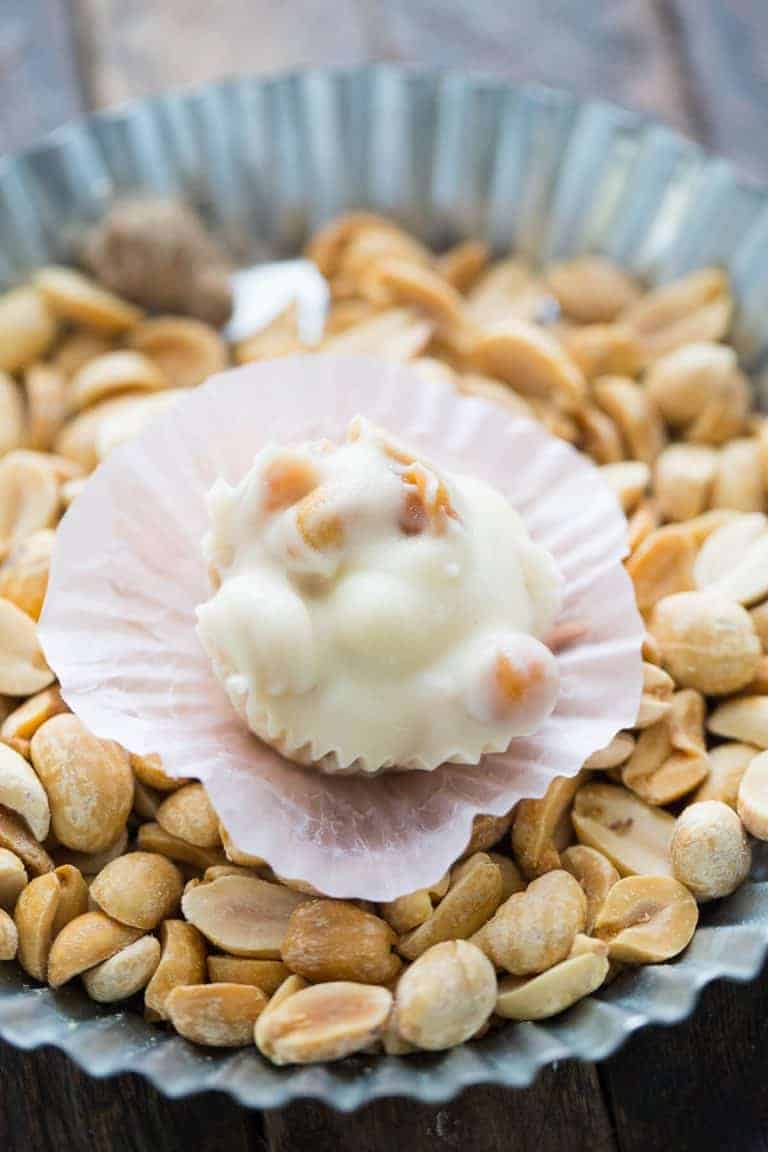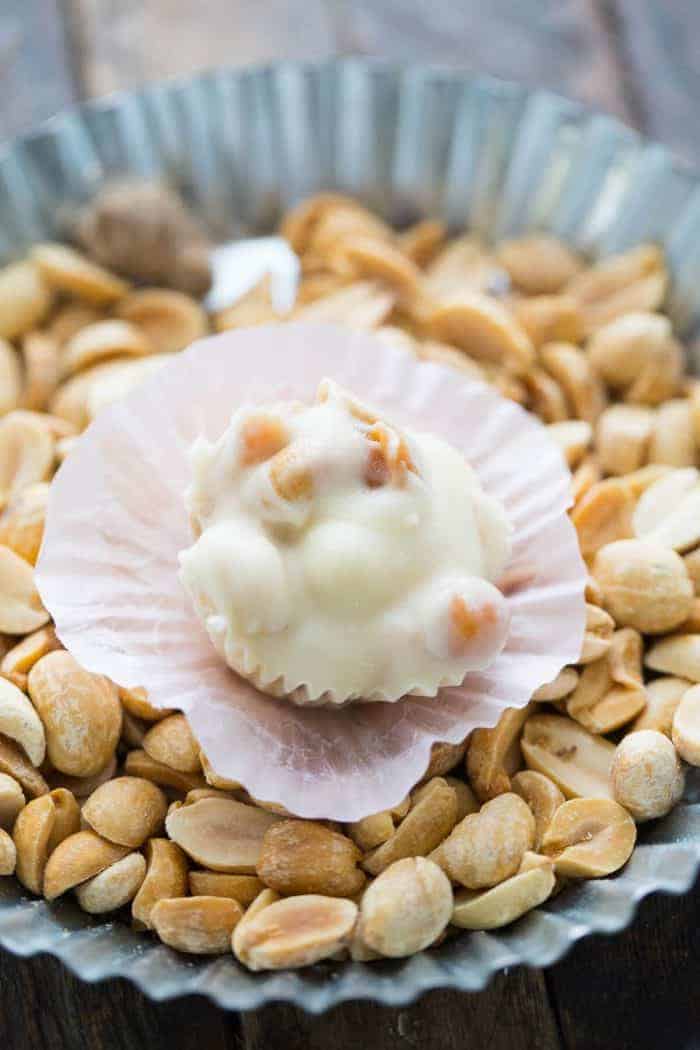 Every year I like to make dozens of Christmas treats. Part of the reason I do this is because I cannot narrow down my list of cookies; I love Christmas cookies and hate leaving anyone out. But the other reason I make so many treats is because I love giving them away.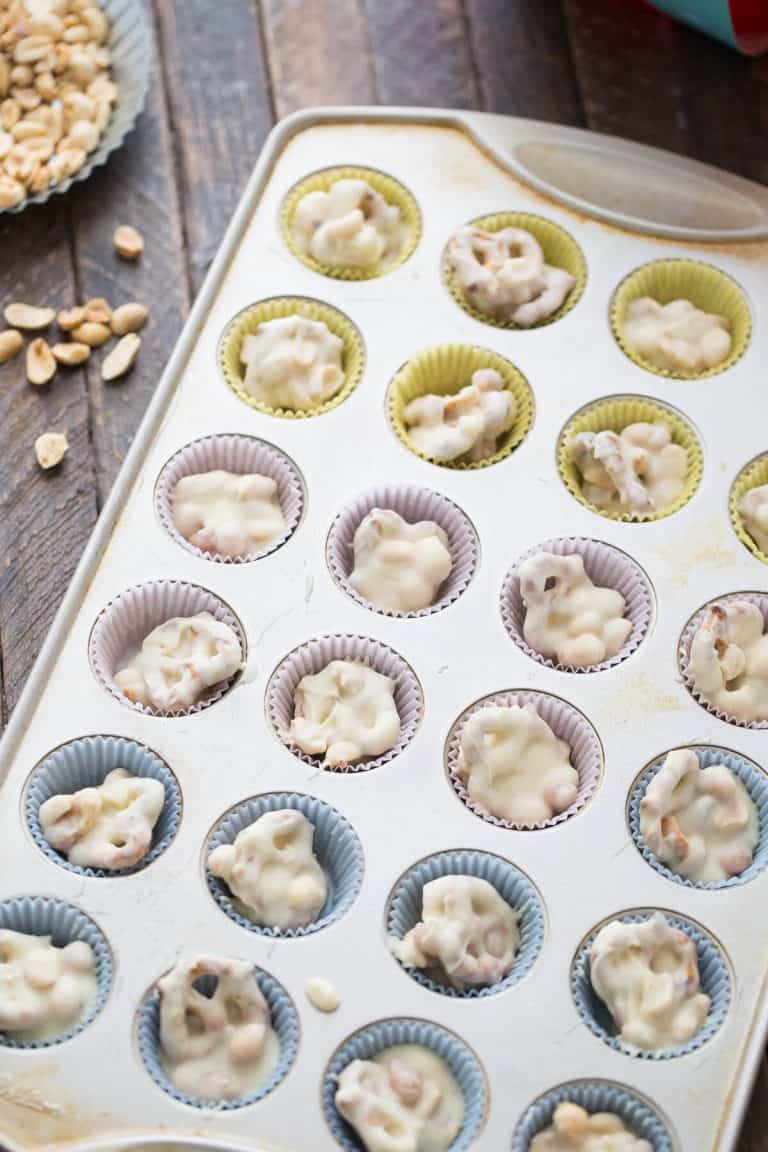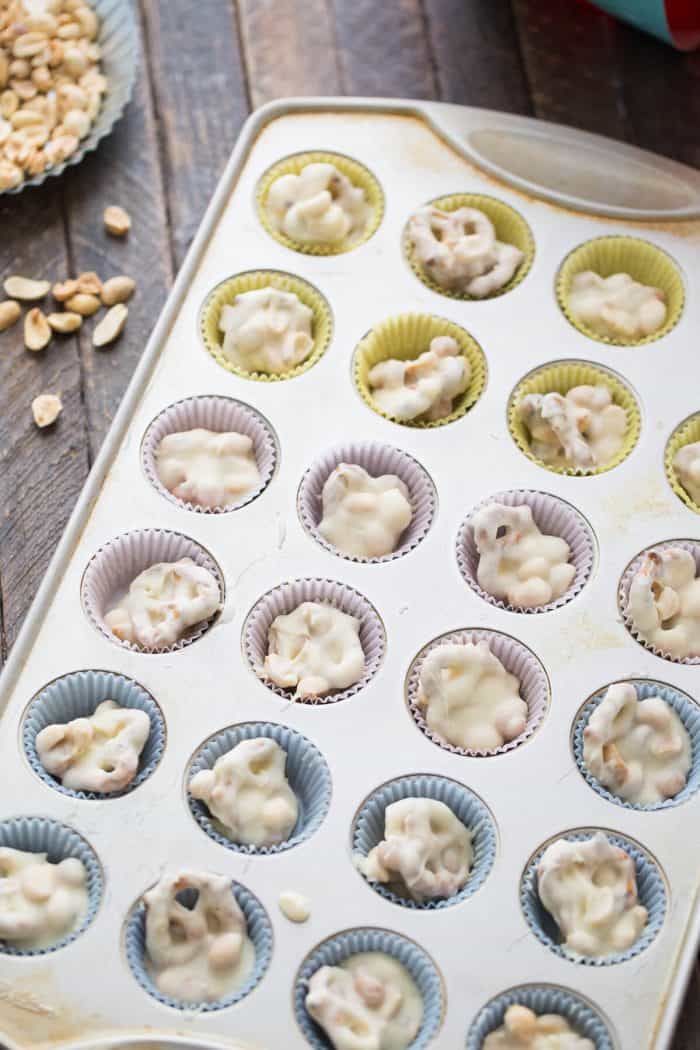 We are definitely going to include this crock pot candy recipe in our gifts this year. This recipe is a fabulous no-bake treat. It is easy to assemble and makes a big batch; which is perfect for gift giving. This recipe is versatile too!
I used two pounds of white candy coating or chocolate bark, white chocolate bare and one bag of white chocolate chips, but you could easily use milk chocolate instead. The chocolate melts in the slow cooker and then I added unsalted nuts and pretzel pieces. You could stop here, or you could add finely crushed peppermint, caramel bits (do not freeze the candy if you add caramel bits, the caramel may get too hard) or candy-coated pieces.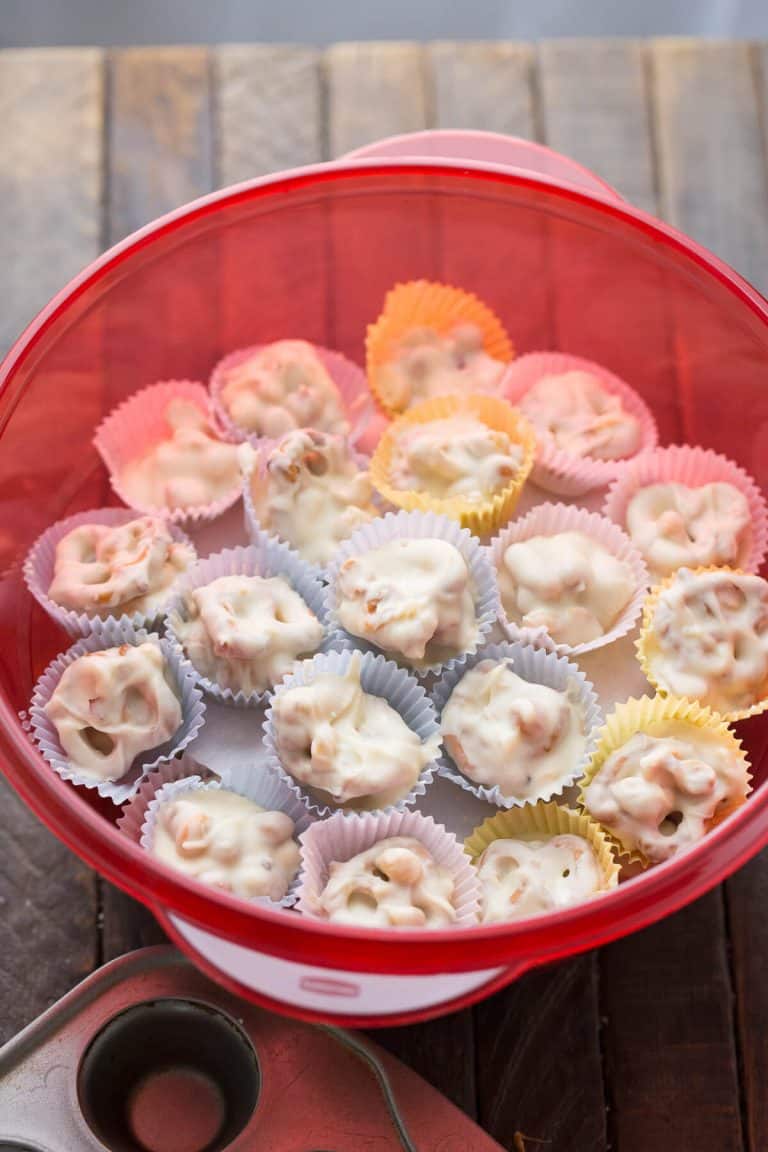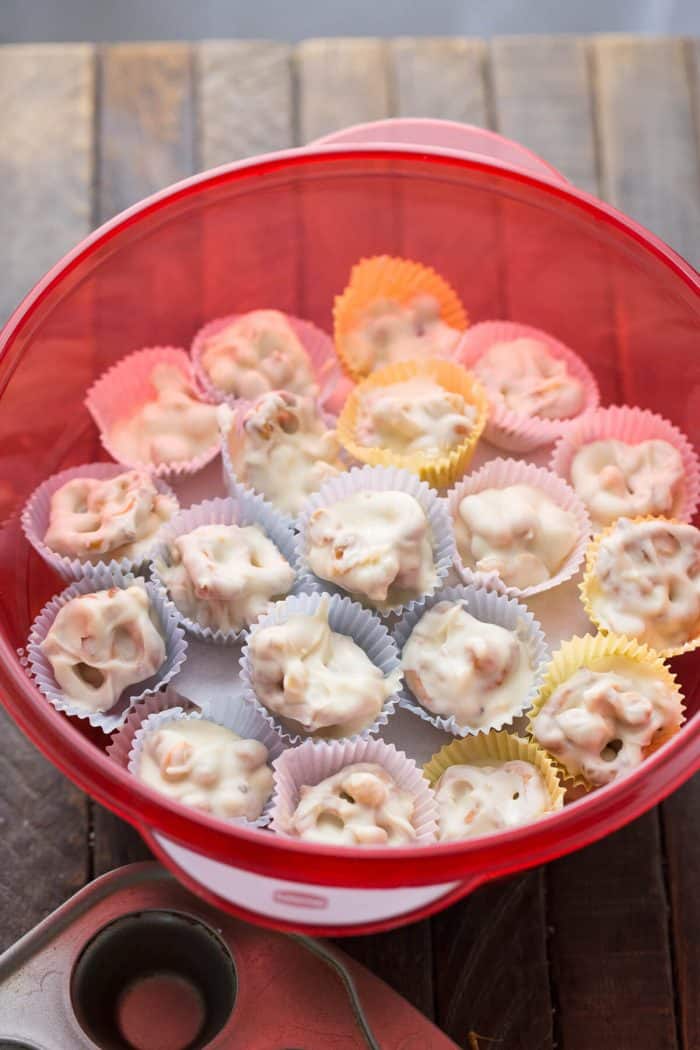 Pack your candies into a festive tin or reusable containers and give them away to everyone you know! Everyone will be thankful for the homemade treat!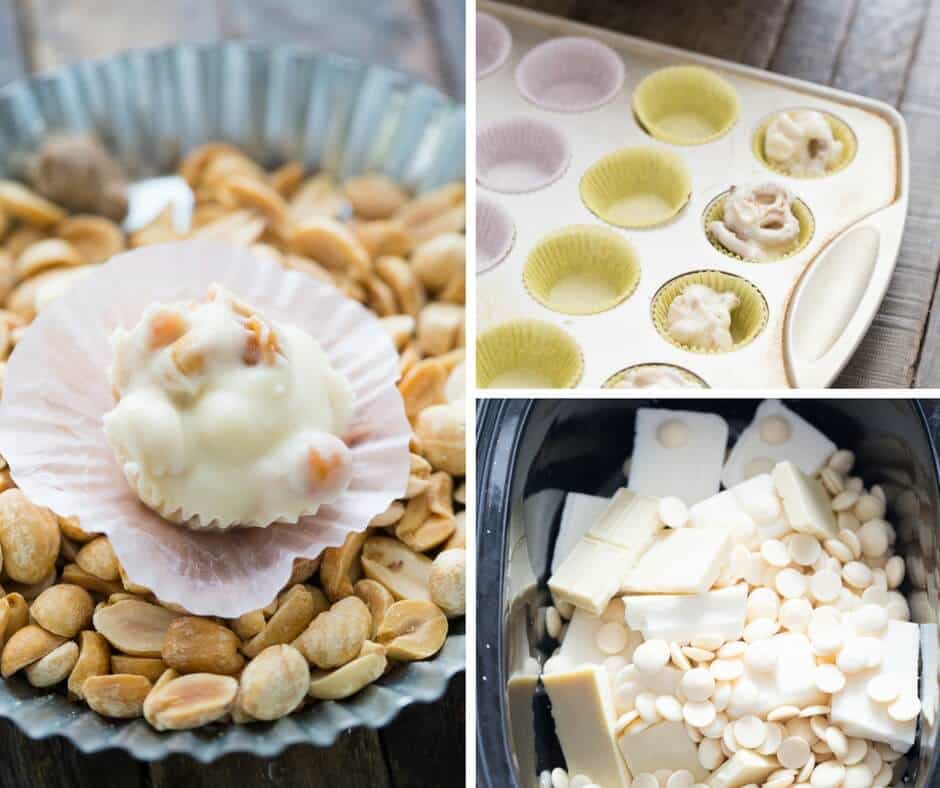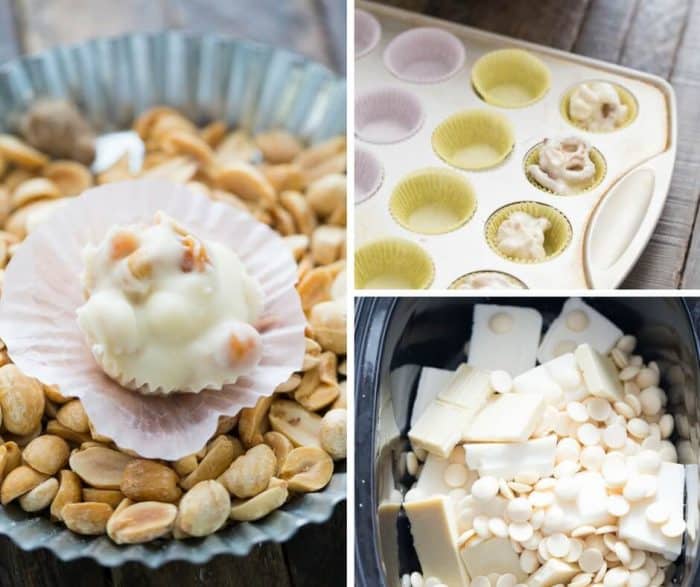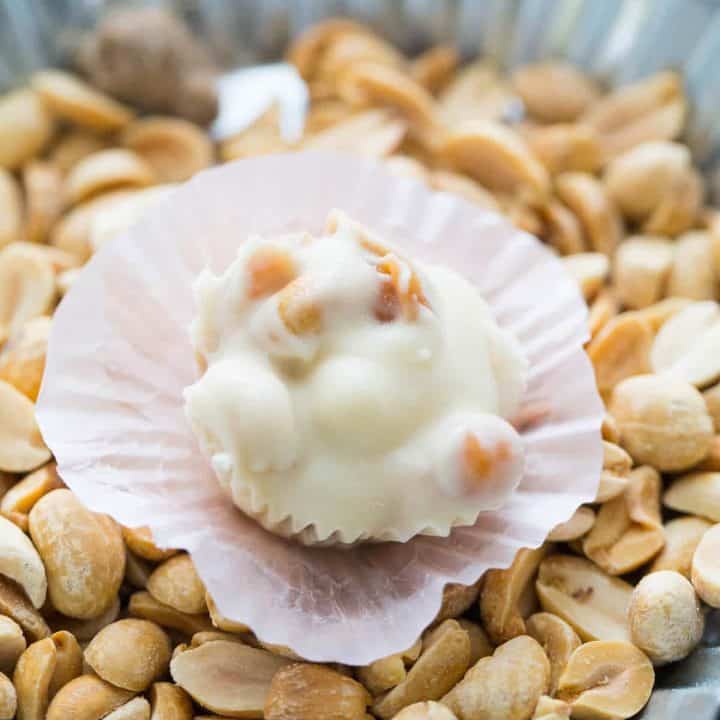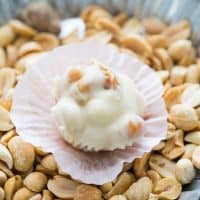 Easy Crock Pot Candy
Yield: 96

Prep Time: 5 minutes

Cook Time: 1 hour 30 minutes

Total Time: 1 hour 35 minutes

Everyone loves no bake treats! This crock pot candy is a real no-bake crowd pleaser!
Ingredients
2 lb white chocolate candy coating
6 oz white chocolate baking bar
12 oz white chocolate chips
3 cups unsalted peanuts
2 1/2 cups small pretzel twists
Optional:
1 cup candy-coated pieces
crushed peppermint
caramel bits
Instructions
Place white chocolate in a crock pot that has been set on low. Heat chocolate for 1-½ hours until melted, stirring often. Stir in peanuts and pretzels, candy until incorporated. Drop by spoonfuls into mini baking cups. Allow candy to set for at least an hour.
*If chocolate becomes thick, stir in a teaspoon of vegetable oil.
Nutrition Information
Yield 96 Serving Size 1
Amount Per ServingCalories 122 Total Fat 7g Saturated Fat 3g Trans Fat 0g Unsaturated Fat 3g Cholesterol 3mg Sodium 32mg Carbohydrates 13g Fiber 0g Sugar 11g Protein 2g