This easy crock pot candy could not be easier!  Lots of white chocolate, nuts and pretzels are swirled together in this candy recipe.
Grab your containers and give some away, this makes a huge batch!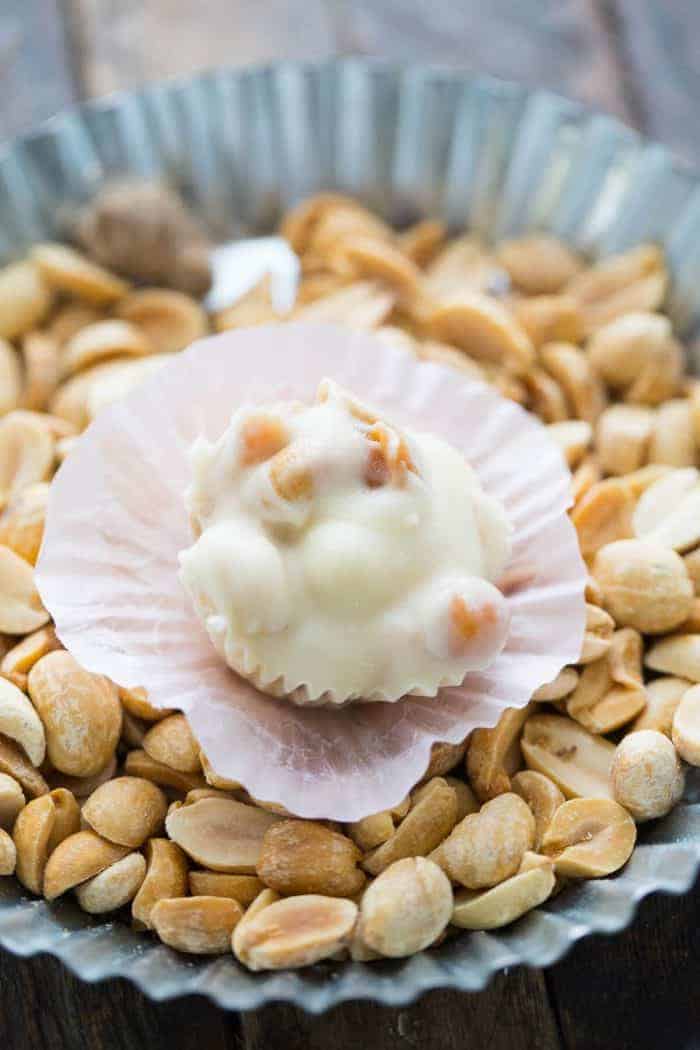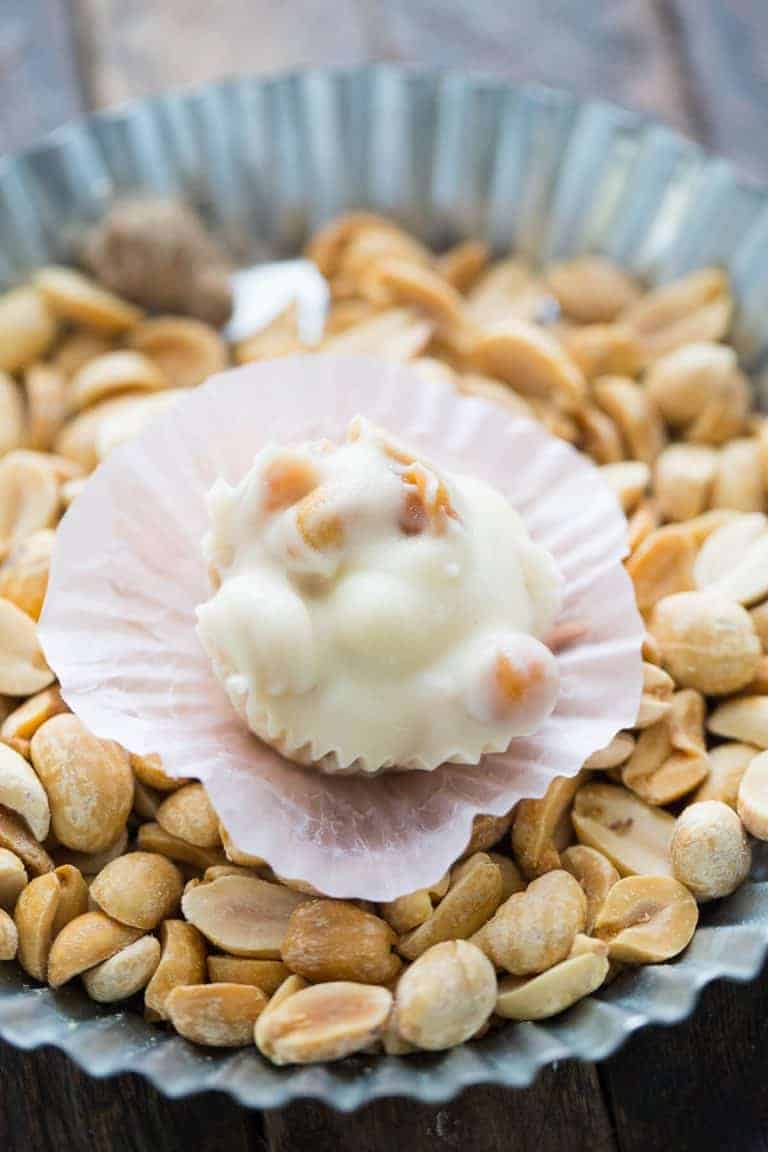 Thank you to Rubbermaid TakeAlongs® for sponsoring this post
Every year I like to make dozens of Christmas treats.  Part of the reason I do this is because I cannot narrow down my list of cookies; I love Christmas cookies and hate leaving anyone out.  But the other reason I make so many treats is because I love giving them away.
I like to stop at Target and pick up little bags, bows and a few festively designed Rubbermaid TakeAlongs® to package up a variety of cookies and candies and pass them out to friends, family, and neighbors.  These little food gifts are just our family's way of telling people we are thinking of them.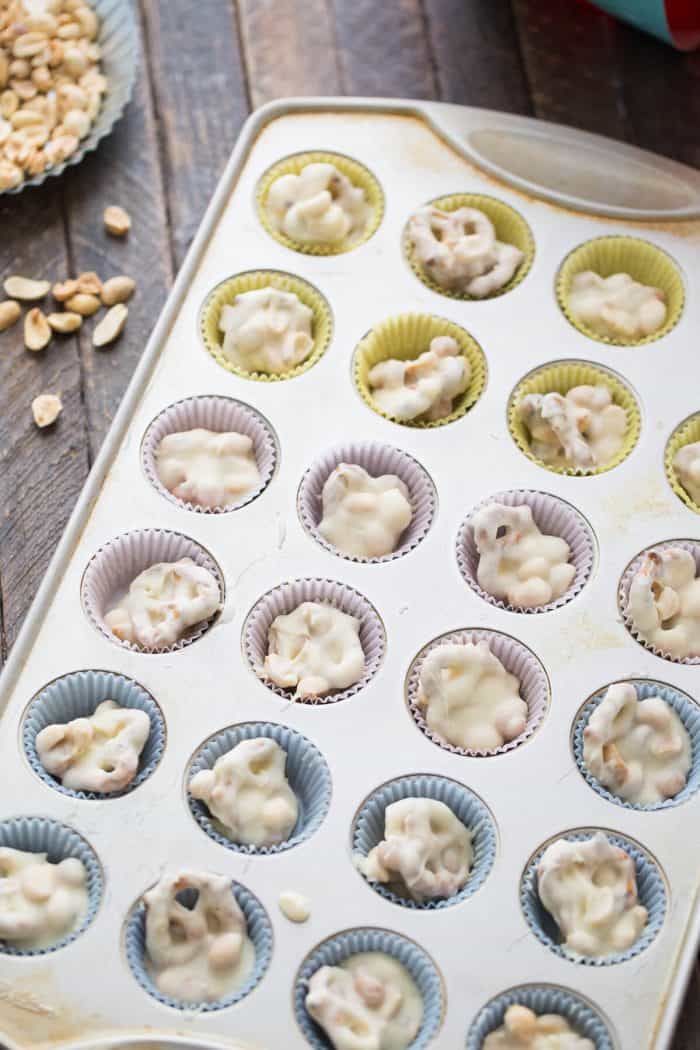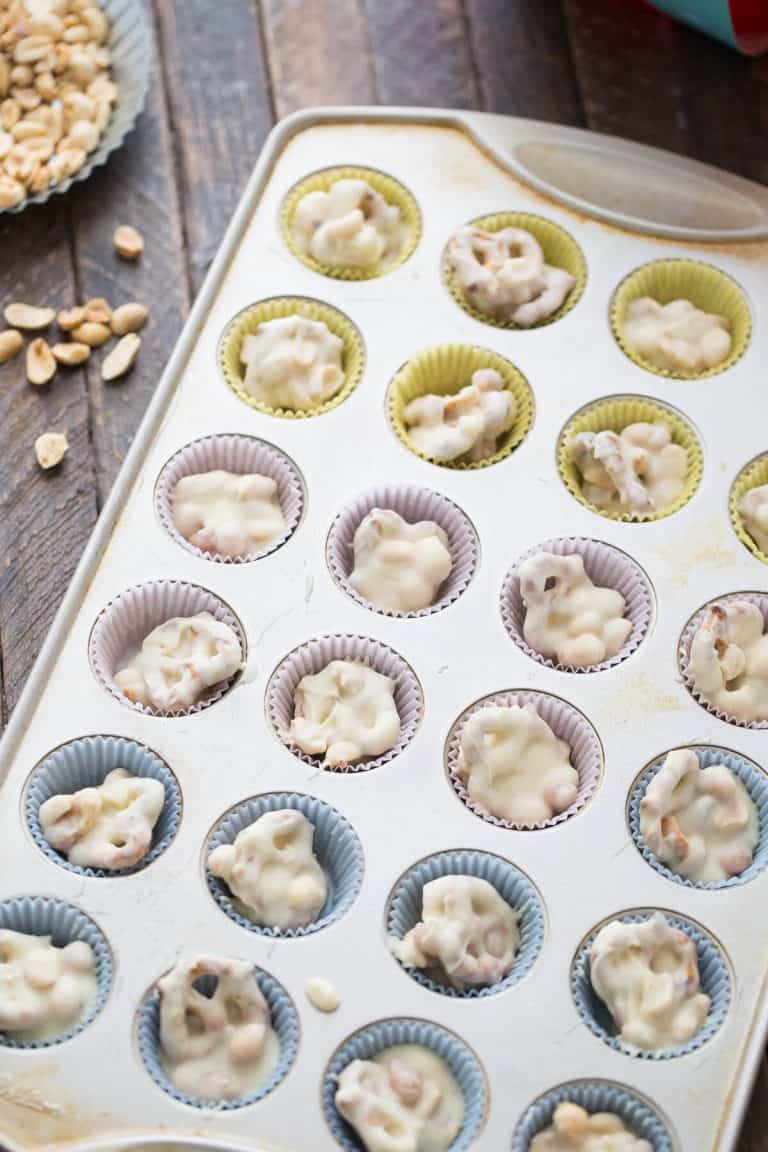 We are definitely going to include this crock pot candy recipe in our gifts this year.  This recipe is a fabulous no-bake treat.  It is easy to assemble and makes a big batch; which is perfect for gift giving.  This recipe is versatile too!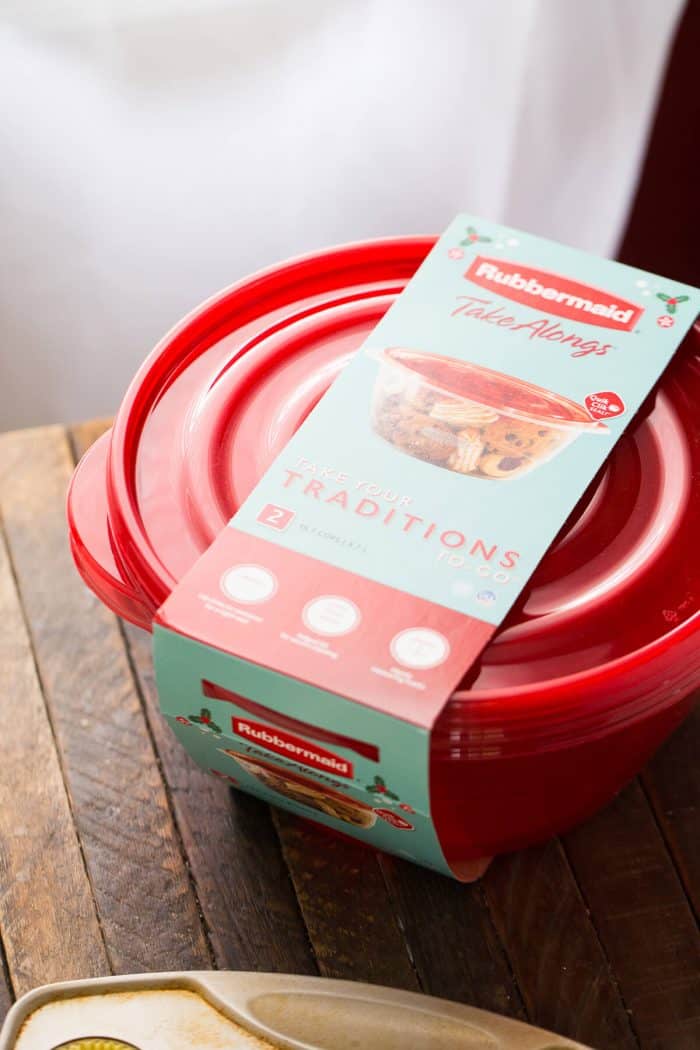 I used two pounds of white candy coating or chocolate bark, white chocolate bare and one bag of white chocolate chips, but you could easily use milk chocolate instead.  The chocolate melts in the slow cooker and then I added unsalted nuts and pretzel pieces.  You could stop here, or you could add finely crushed peppermint, caramel bits (do not freeze the candy if you add caramel bits, the caramel may get too hard) or candy-coated pieces.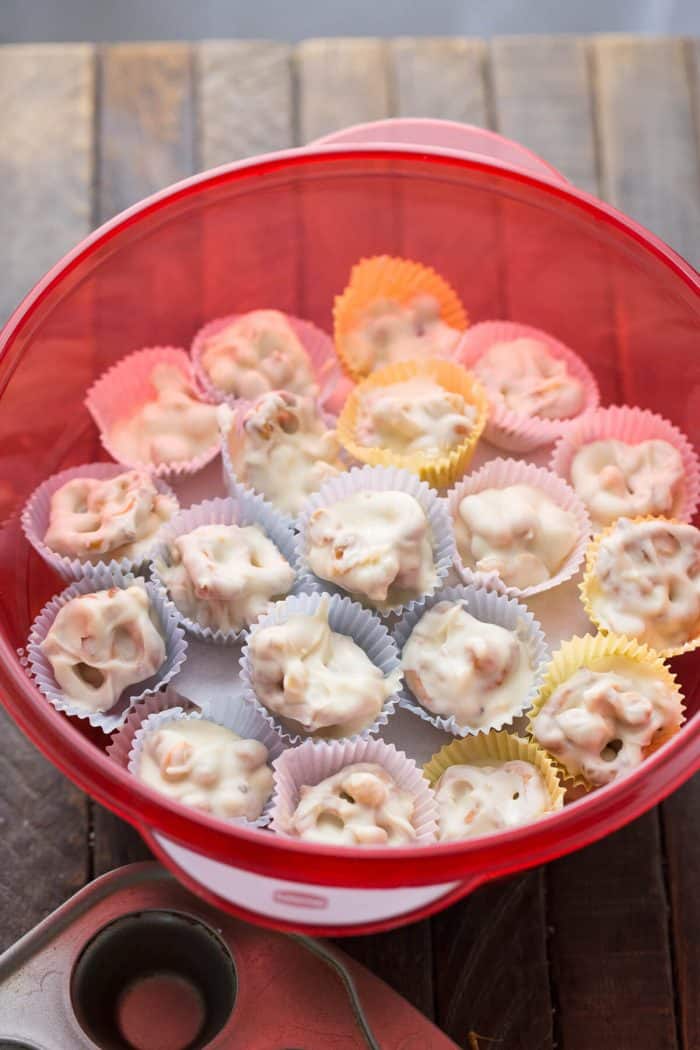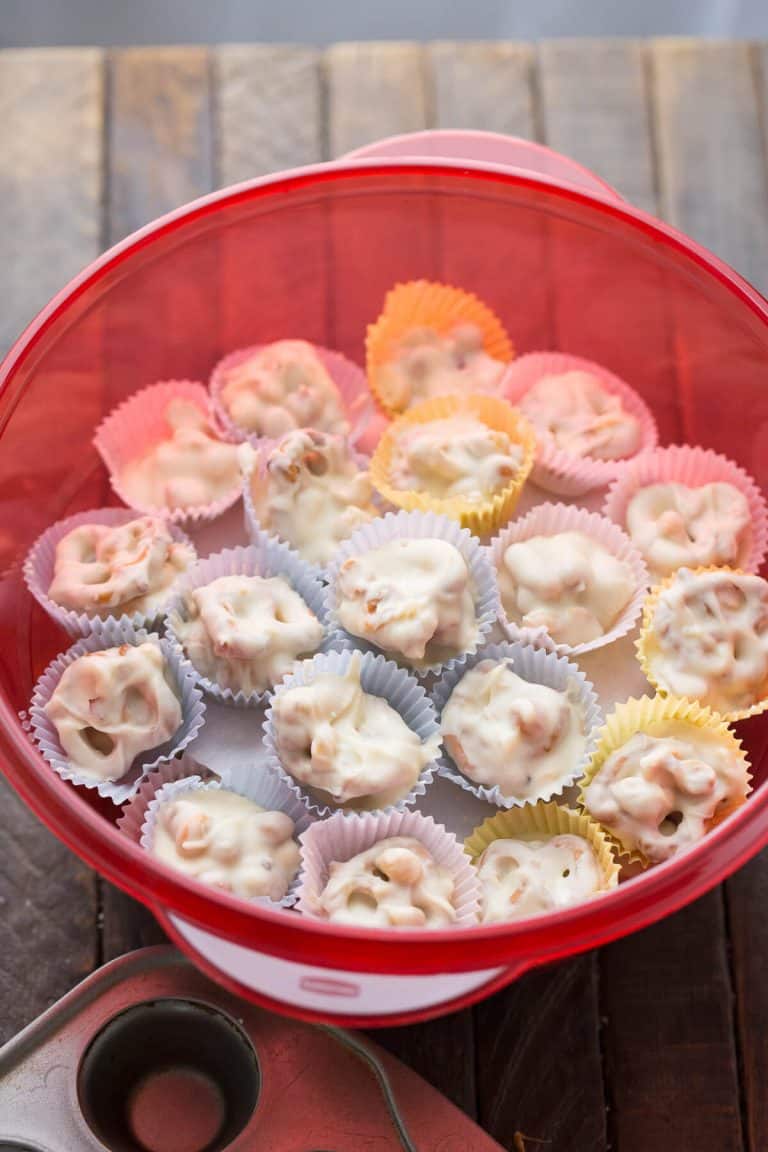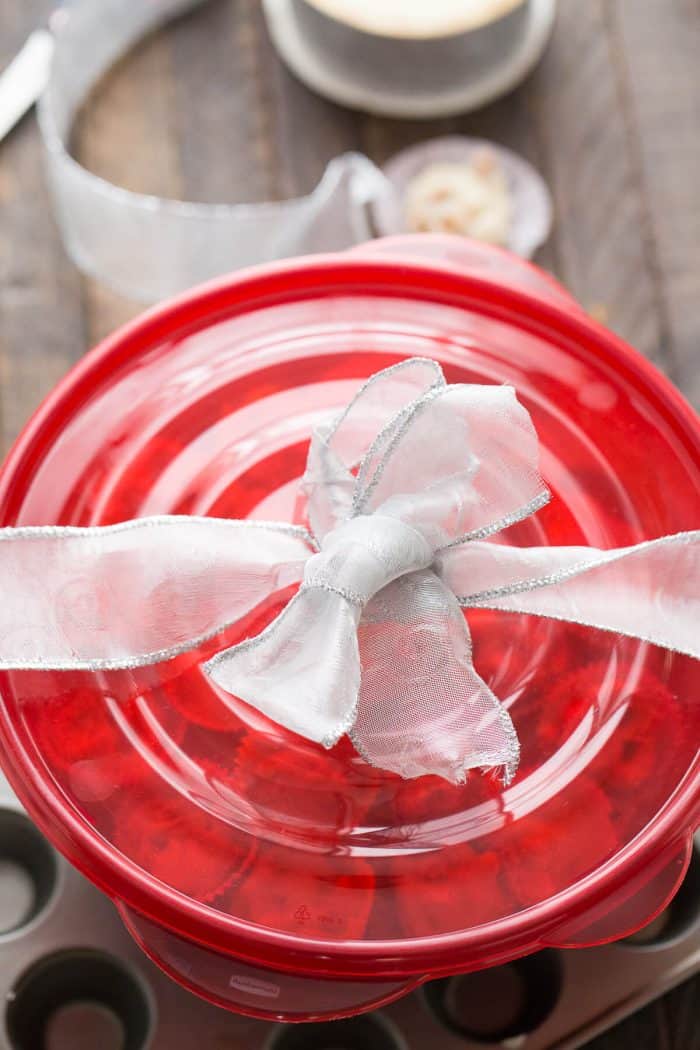 A great way to package the crock pot candy (or any portable sweets) is with Rubbermaid TakeAlongs®.  These are seriously the best way to keep my cookies fresh!  I scooped up several containers from Target when I was buying ingredients.  You can find these containers on the end cap near the other food storage containers. These containers work well with hot and cold food (perfect for pot-lucks, cookie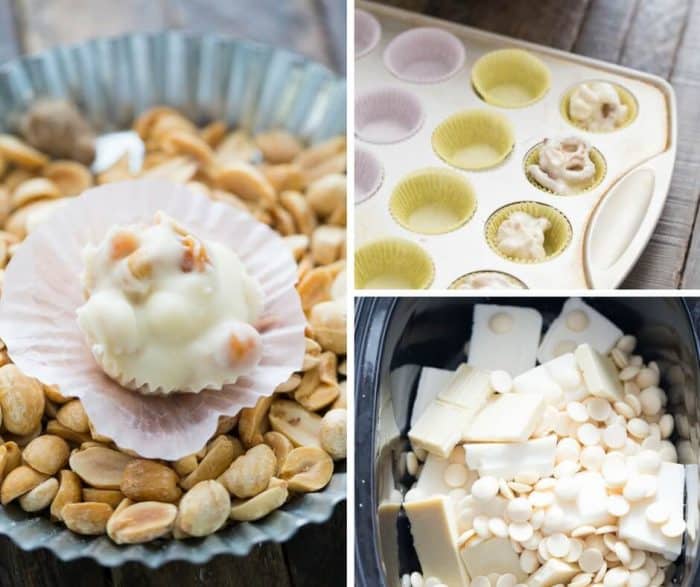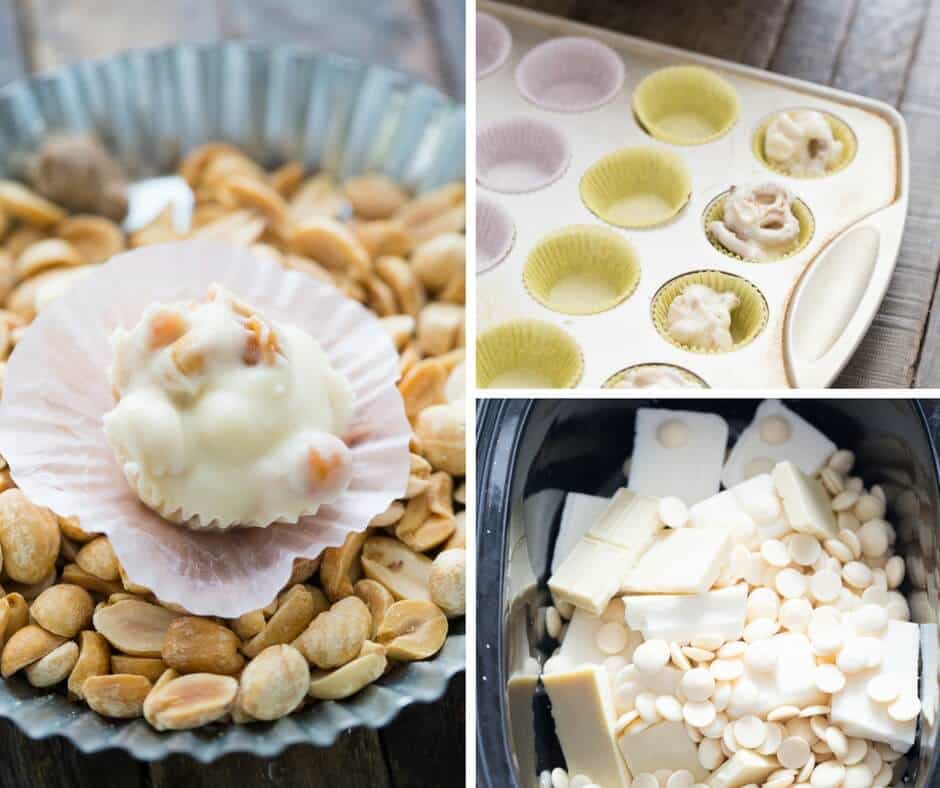 There are only 9 MORE WEEKS until Christmas!  I better get baking, I have treats to deliver!
Easy Crock Pot Candy Recipe
96
adjust servings
Everyone loves no bake treats! This crock pot candy is a real no-bake crowd pleaser!
Ingredients
Crock Pot Candy

2

lb white chocolate candy coating

6

oz white chocolate baking bar

12

oz white chocolate chips

3

cups unsalted peanuts

2

1/2 cups small pretzel twists

Optional: 1 cup candy coated pieces, crushed peppermint, caramel bits
Instructions
Place white chocolate in a crock pot that has been set on low. Heat chocolate for 1-½ hours until melted, stirring often. Stir in peanuts and pretzels, candy until incorporated. Drop by spoonfuls into mini baking cups. Allow candy to set for at least an hour.
*If chocolate becomes thick, stir in a teaspoon of vegatable oil.
Makes: 96 candy