Make a Daiquiri pitcher and bring life to your party!  This cranberry-flavored daiquiri is a unique take on the popular cocktail!  Make this pitcher for your special occasion or just because it's the weekend!
Cocktail recipes are a big deal for the holidays.  There are so many social events, parties, and dinners.  Social events and cocktails go hand and hand.  Cocktails relax us, reduce our inhibitions and help us put up with family members or coworkers that might otherwise drive us nuts.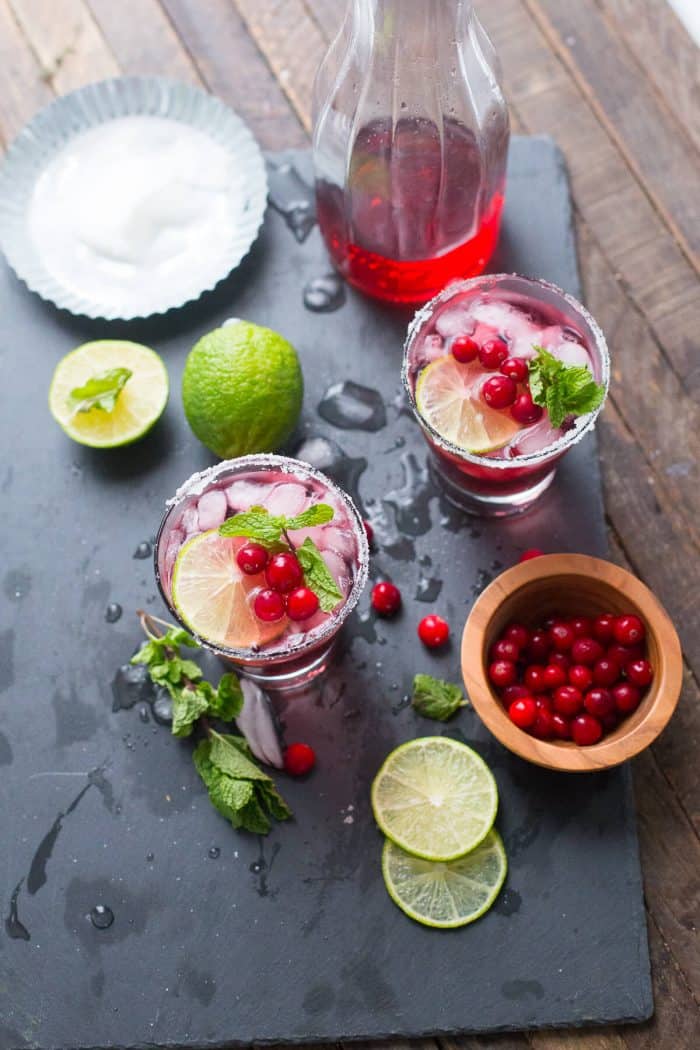 Cocktails make this time of year merry and bright too.  You have a few cocktails at your work party, at your neighborhood party and the early Christmas with your extended family and the next thing you know your Christmas is very jolly.  That's all fine and well, but I think the REAL reason we love our cocktails this time of year is that we are exhausted.  We have been sprinting to the finish line from mid-November; our bodies and minds cannot take any more.  We've been baking, moving elves, writing cards (or trying to anyway), searching high and low for the perfect gift for everyone on our lists.  We've done office luncheons, classroom parties, secret Santa's, holiday concerts, shows, and festivals.  We chopped trees and strung up lights.  We have absolutely no jingle left.  What we need is to rest our weary selves and enjoy a good, cold drink.  Enter the perfect daiquiri pitcher.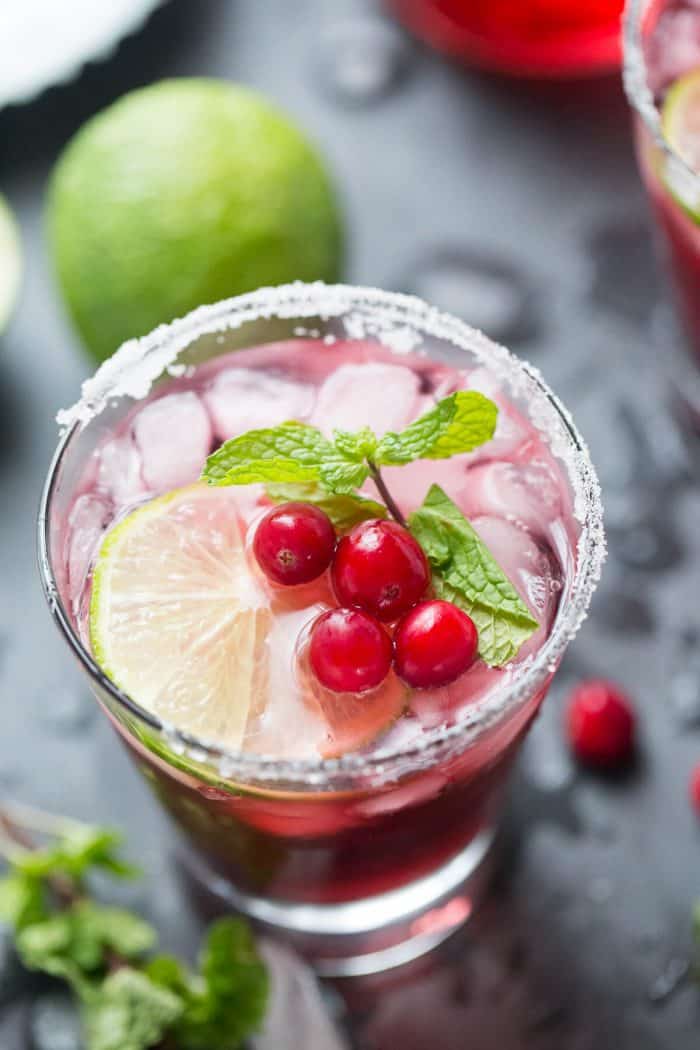 These cranberry daiquiris are going to make your month!  They are easy and so festive, not to mention how delicious they taste!  I start off with a homemade simple syrup.  I use simple syrup in lots of cocktails like this vodka collins and this mint mojito.  Make extra to add to hot tea, iced tea, lemonade or other cocktails.  It will keep in the fridge for a week.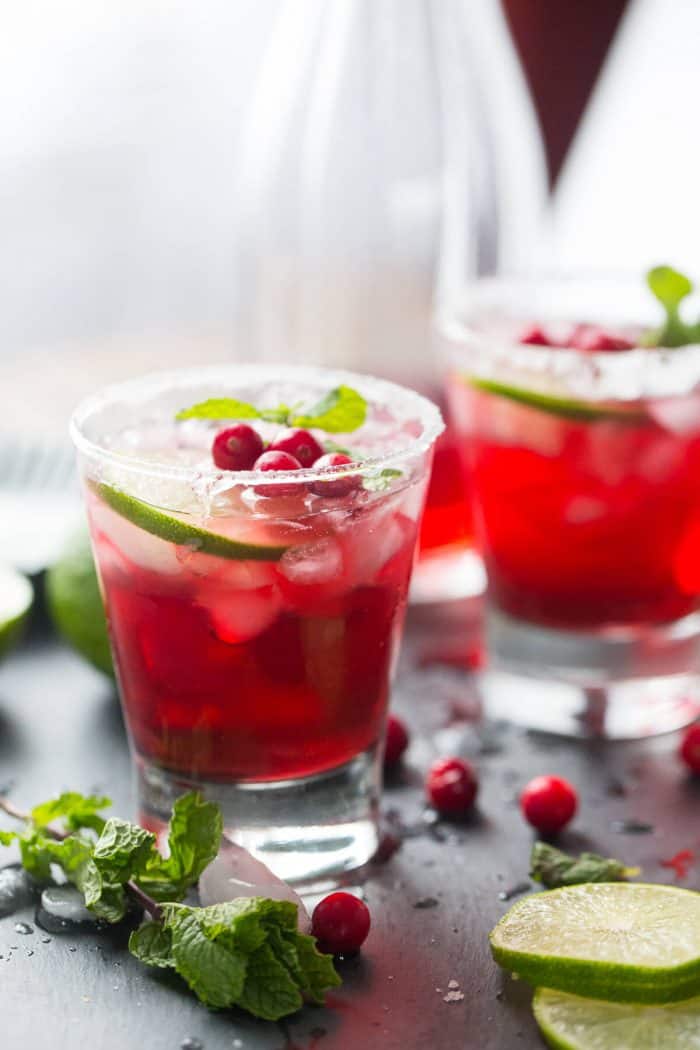 This cocktail calls for quite a bit of rim to go with your cranberry juice.  Of course, adjust the quantities to fit your needs and your tastes.  Serve these with frozen cranberries, lime slices, and fresh mint.  Then sit back and relax, because, baby, you've earned it!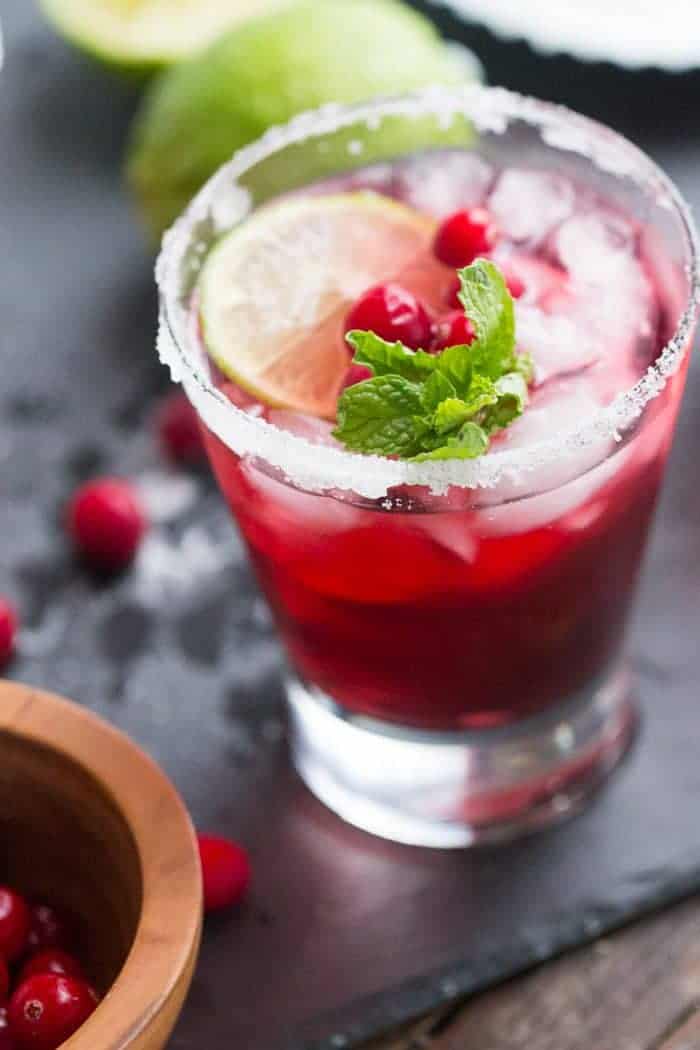 10
adjust servings
Ingredients
1/4

cup sugar

1/4

cup water

2

sprigs of mint

1 750

ml bottle of light rum

1 1/2

cups cranberry juice

3/4

cup water

Lime slices, frozen cranberries and fresh mint for garnish

sugar
Instructions
In a small saucepan, heat water and sugar together; add mint. Heat sugar mixture on medium until sugar dissolves and mixture begins to thicken. Remove from heat and let cool.
Combine rum, juice, water and simple syrup in a pitcher and refrigerate for at least 1 hour or until ready to serve.
Dip the rims of your glasses in water, then in sugar before serving the cocktials. Garnish each with lime slices, frozen cranberries and fresh mint.