An Irish spin on a classic Mint Mojito!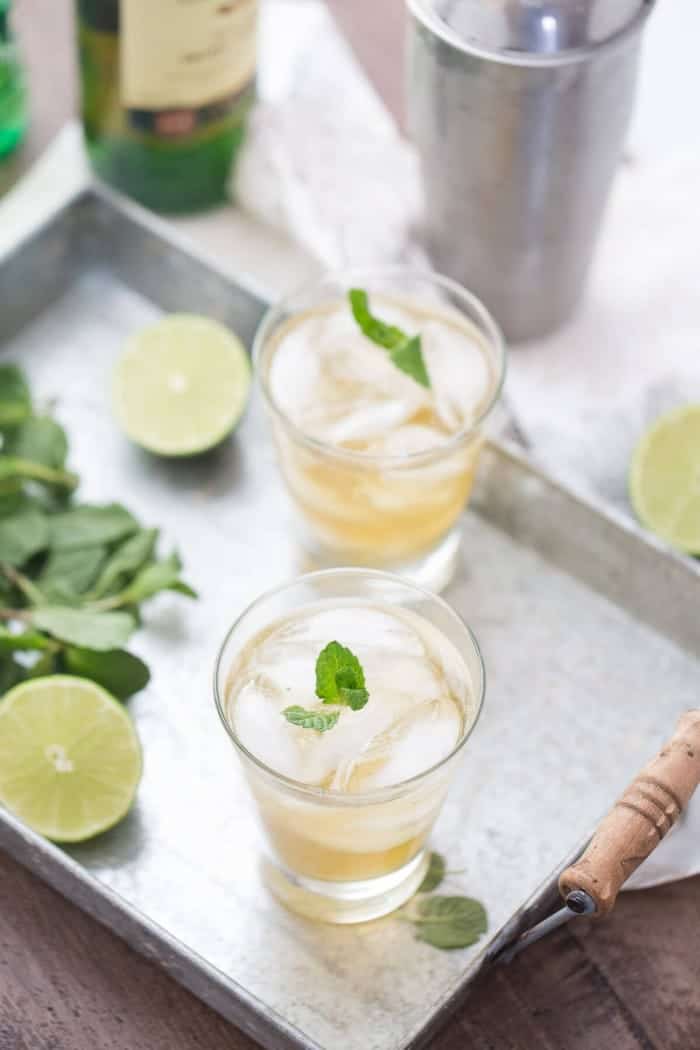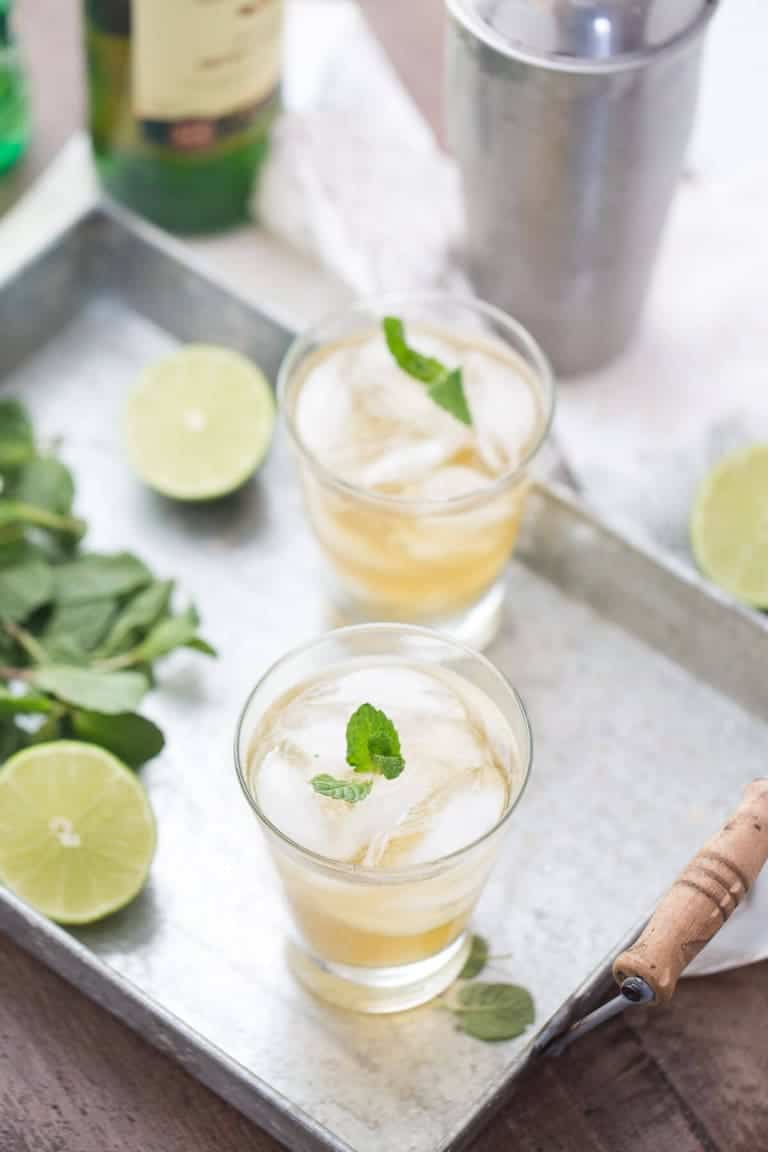 St. Patricks day was a big party day in college.  I remember skipping classes and calling off work so that I could get my green beer nice and early (as if the green beer was worth it).  I was stupid back then.  The drinking of the green beer on St. Patricks day wasn't stupid; it was the starting early that wasn't so smart.  When you start drinking early, your day ends early too.  By 2:00 pm.  I was toast.  I somehow never figured out that instead of taking St. Patrick's day off, I should have gone to work as normal, partied all night, then taken the day AFTER the holiday off.   Now that would have been smart.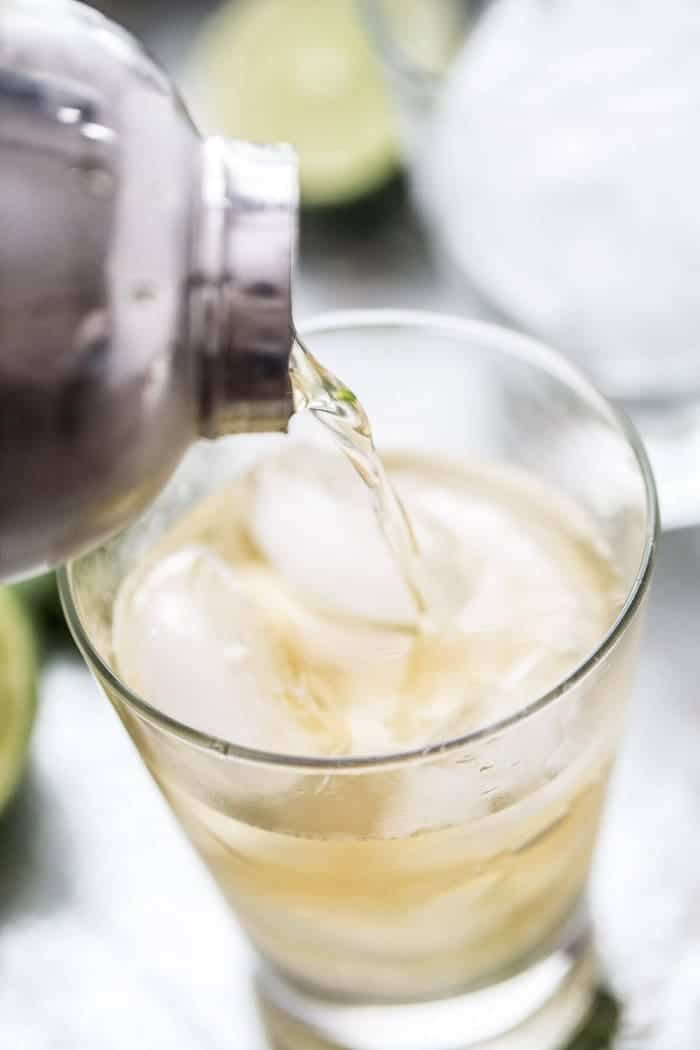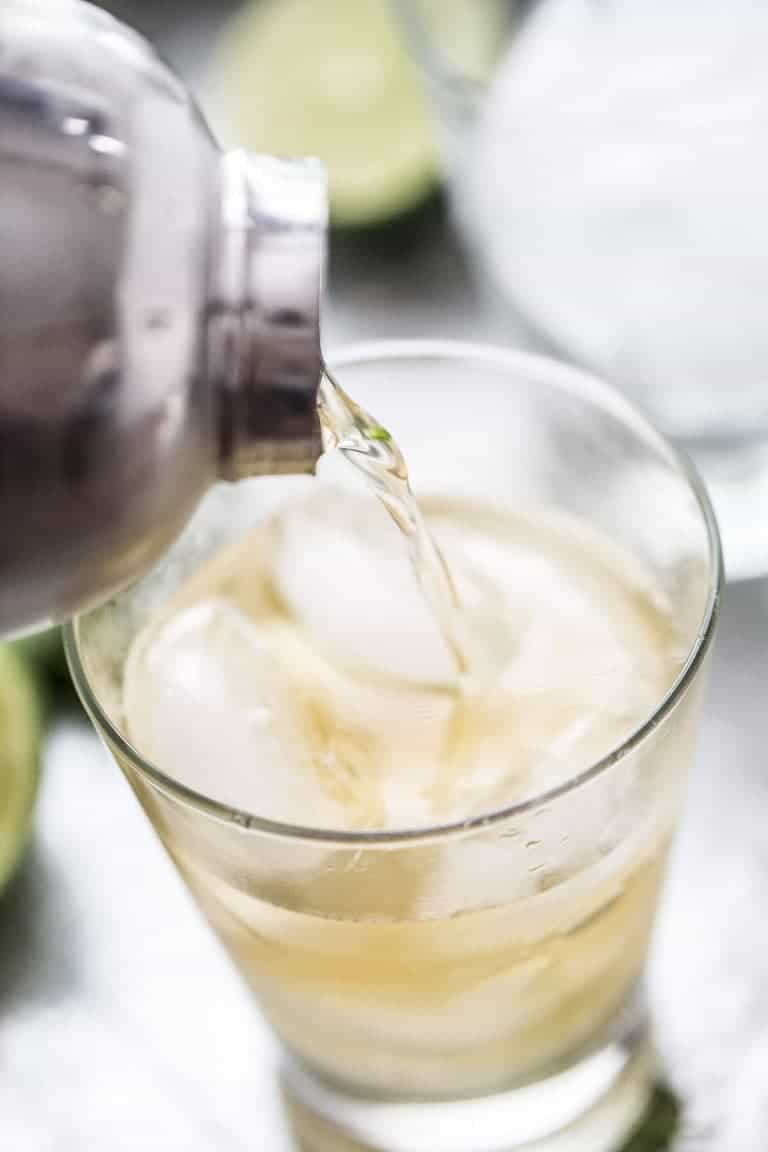 Let's fast forward.
Today, St. Patrick's day is all about lucky shamrocks or helping my kids "catch a leprechaun".  Been there, done that with green beer.  I'm too old now.  Besides, I prefer quality beer to quantity these days.  And sometimes I prefer to skip the beer altogether and indulge in an easy cocktail.  Sangria,  blueberry vodka lemonade, or mojitos are served as a nice change of pace to the usual beer or wine.  Mint mojitos are especially delicious, they are simple, light, crisp and taste especially refreshing.
This St. Patrick's Day I might indulge in an Irish version of my favorite mint mojito.  This version features Jameson Irish Whiskey, which gives this mojito a distinct taste and full-bodied aroma.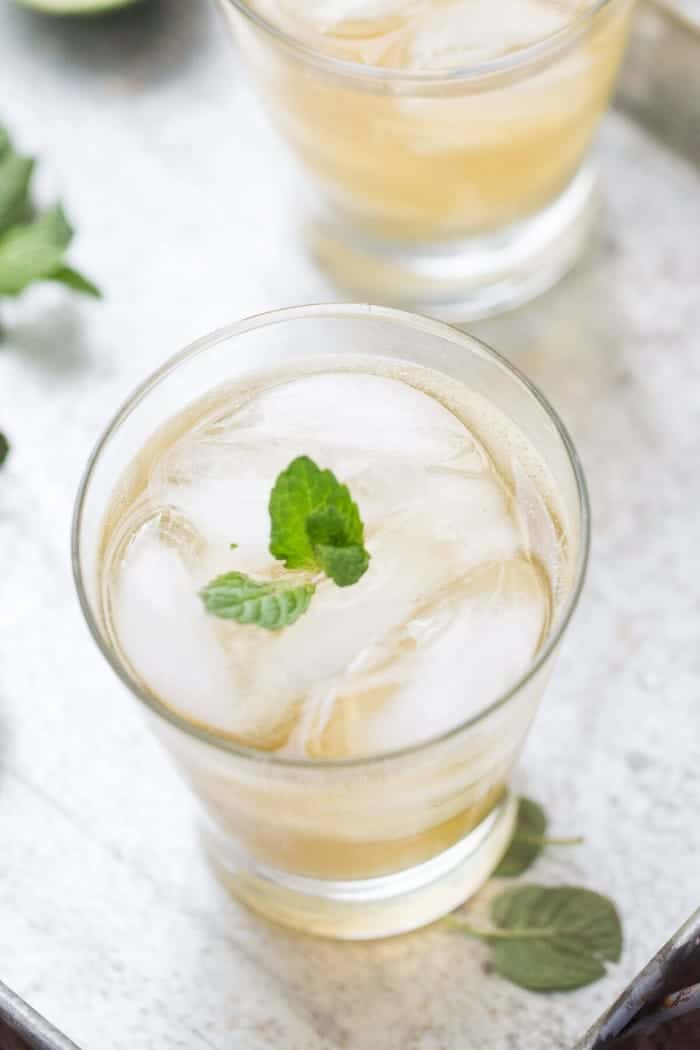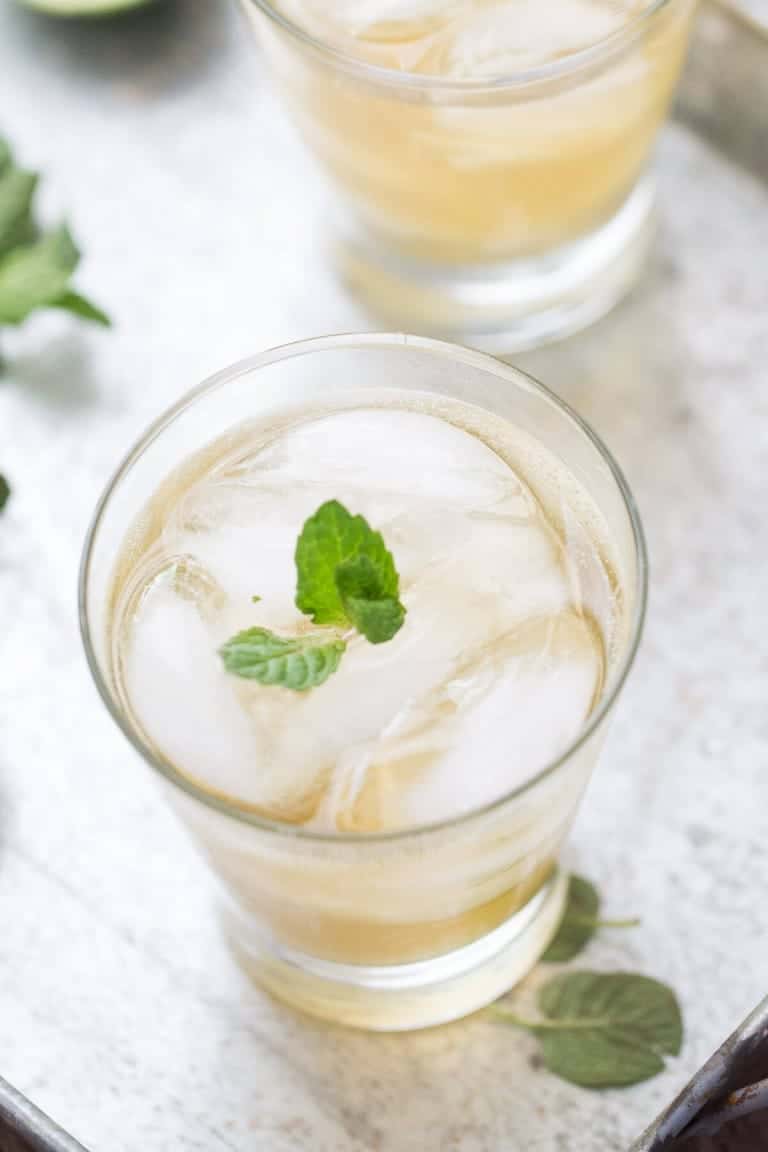 The key to this mint mojito.
Simple syrup rocks this mint mojito, and it's so easy to make. Plus there are so many ways to use up any extra syrup.  You can add it to your ice tea, sangria recipes,  brush it on cakes to keep them moist or add it to sorbet recipes.  For this recipe, the simple syrup is muddled along with mint leaves and lime wedges.   A little Irish whiskey gets added, and then the cocktail gets shaken.  Pour this mint mojito over ice, add tonic water or ginger ale and you have yourself a little Irish beverage that will outclass green beer and will elevate your St. Patricks day celebration!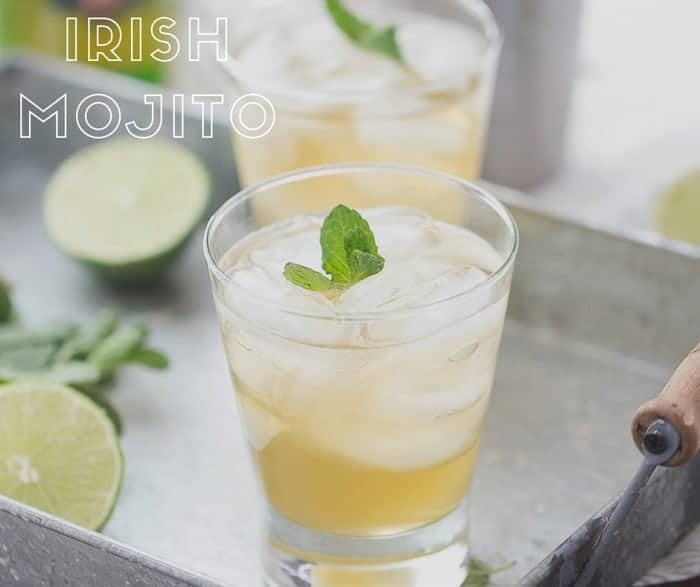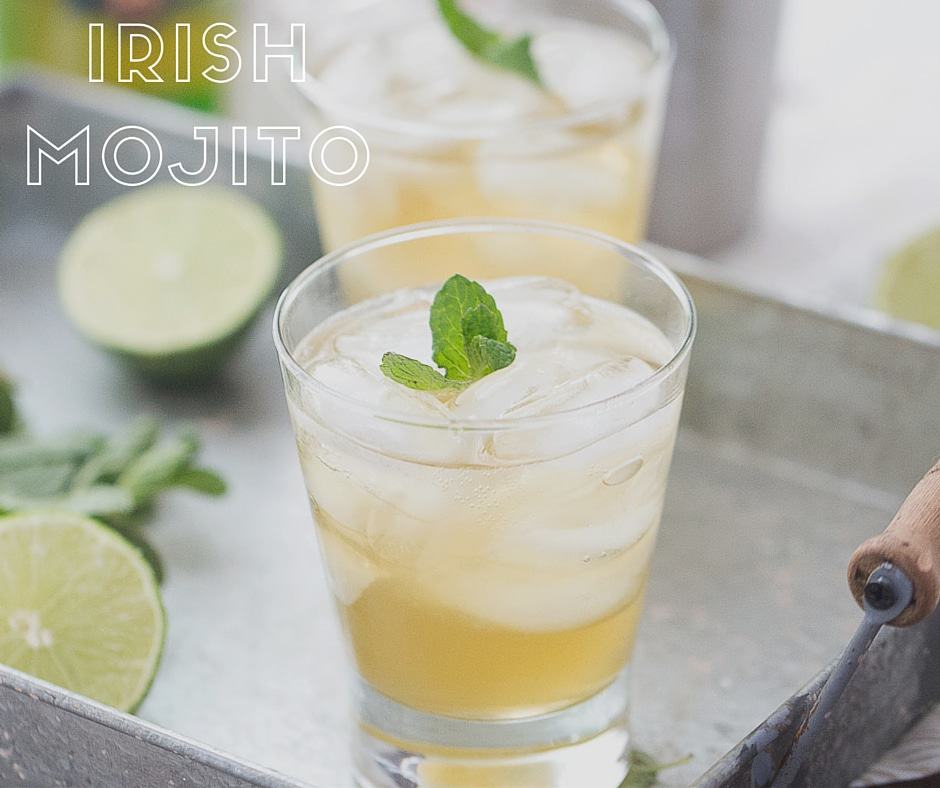 4
adjust servings
Ingredients
1/2

cup sugar

1/2

cup water

1/4

cup mint leaves

4

lime wedges

4

oz irish whiskey

crushed ice

splash of tonic water or ginger ale

lime for garnish
Instructions
For the simple syrup; combine water and sugar in a saucepan over medium heat. Bring mixture to a boil and let it simmer until sugar dissolves and the mixture thickens. Remove from heat and cool completely.
Place mint leaves in a cocktail shaker along with lime wedges and syrup;muddle leaves with a wooden spoon. Add Irish whiskey and fill the shaker with ice. Shake vigorously for 30 seconds and pour into prepared glasses. Top with a splash of tonic water or ginger ale. Serve with additional lime wedges if desired.