Brookie bars are a fun combination of brownies and chocolate chip cookies.
These bars have a silky chocolate caramel layer right in the middle!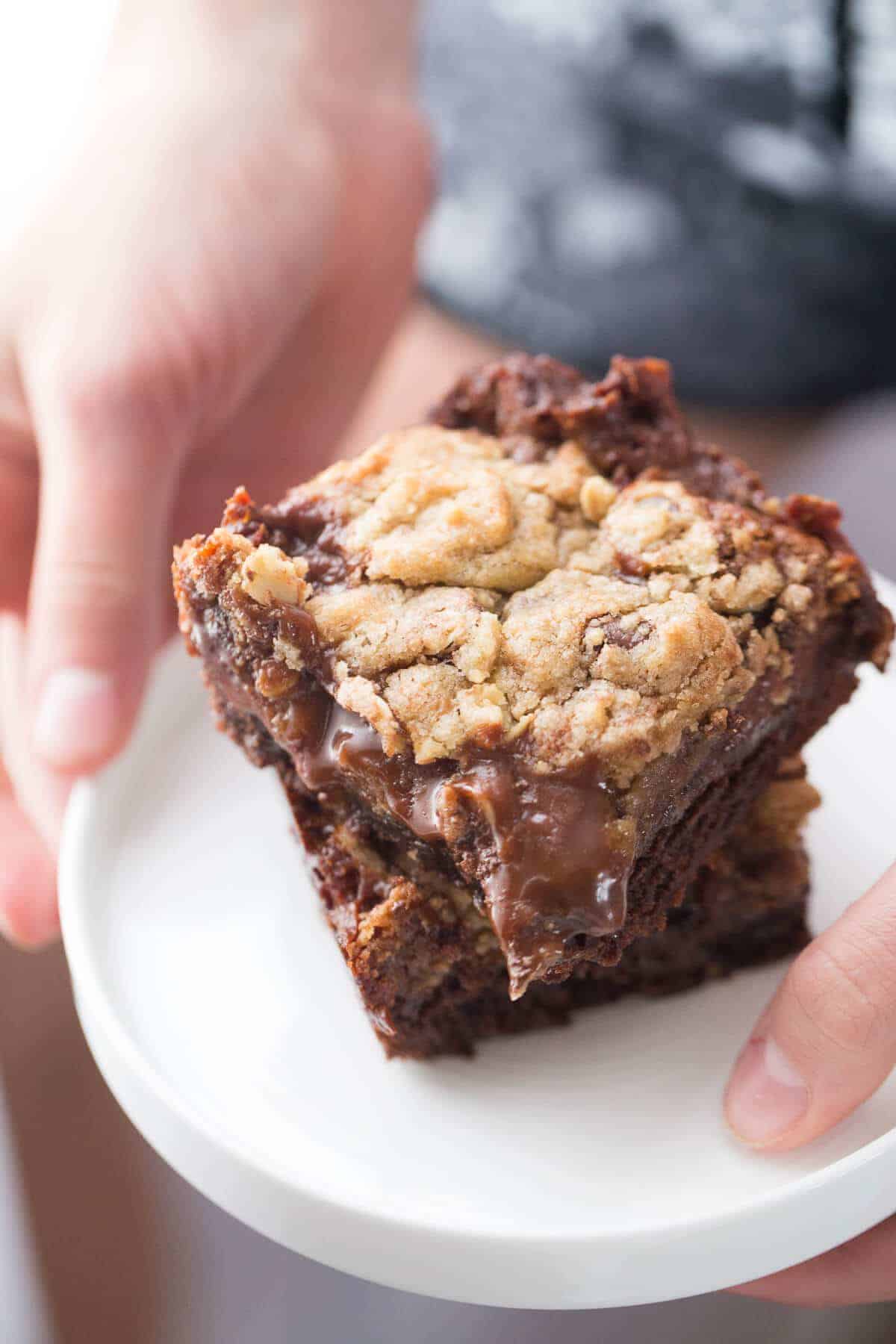 I'm proud to have partnered with Pillsbury to bring you this recipe!
I am a mom of a teenager.  Sometimes I catch myself in denial, I cannot believe my first little baby is a long, lean 13-year-old girl.  How did this happen?  To add insult to injury, my middle child, my only boy, is nipping at the heels of being a 12-year old.  And my littlest baby is a busy, vivacious 8-year-old girl.  I want, no wait, I NEED time to slow down.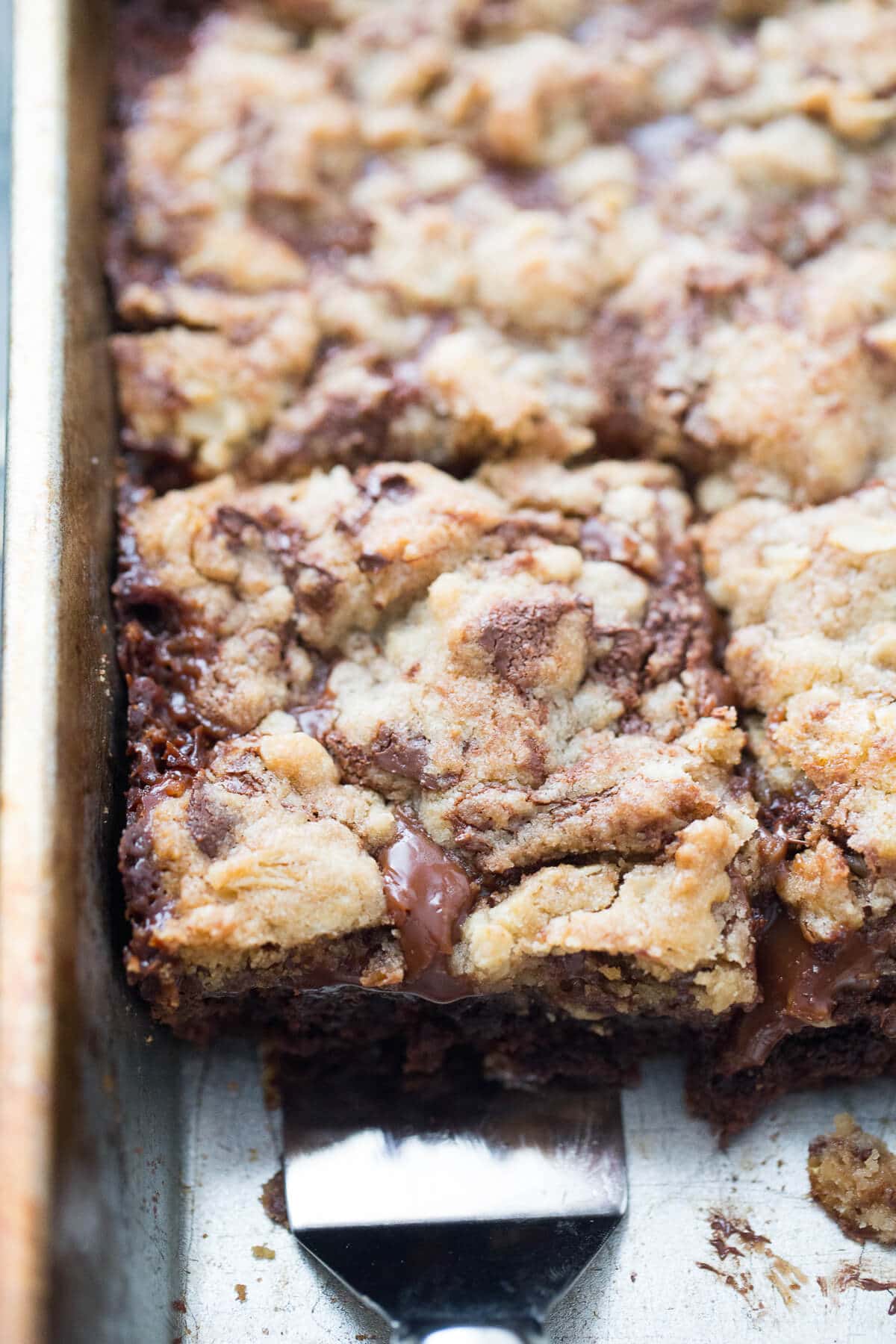 I like the ages they are now.  My husband and I joke that we are in the sweet spot of parenting.  Our kids are old enough to do things on their own and take responsibility for themselves.  But they still want to be with us, hug us and talk to us.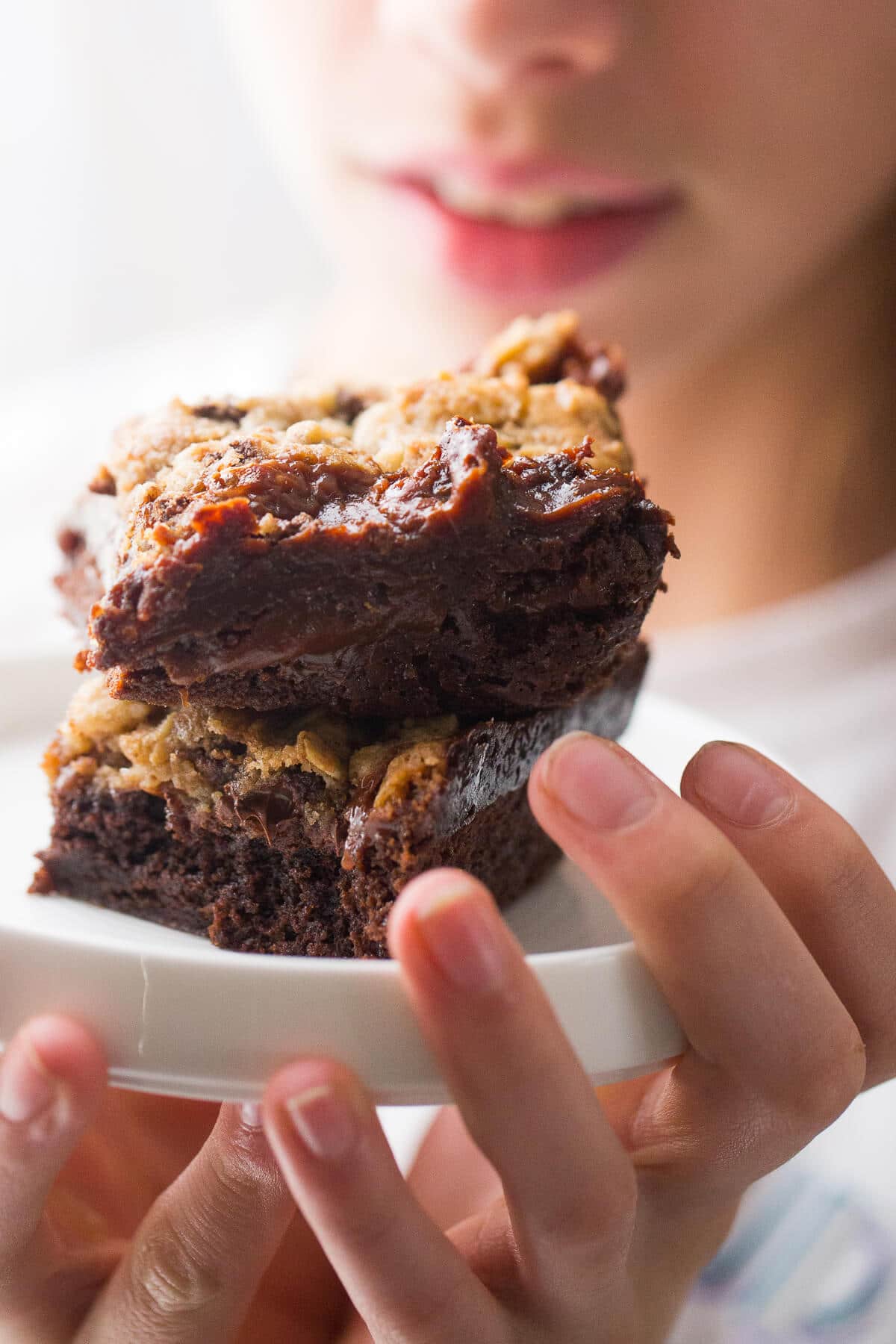 It's not all sunshine and rainbows, don't get me wrong.  They can be sullen, moody, argumentative and sensitive.  And like many kids their ages, they spend way to much time staring at electronics.  I know these are all part of raising kids.  I won't necessarily miss the moods and the arguments,  but one day I will miss their chatter and their presence.
Baking has been a great way for me to connect with my kids.  Each of them loves being in the kitchen and they are often eager to help, especially if it involves sweets!  These bars are a cross between our long time favorites Brookie bars and caramel brownies.  These simple bars start with a boxed Pillsbury Brownie Mix,  a package of Pillsbury Purely Simple Chocolate Chip Cookie Mix , caramels and chopped chocolate.  This is such an easy dessert recipe and it's a great way to get kids of all ages involved.  When the mixing, stirring, and baking get combined with kids and parents; something truly amazing happens.  We talk, we laugh, we connect and put aside all those attitudes, arguments and electronics.  Baking and cooking with the kids is something I need to do often with these guys before even more time starts to slip by.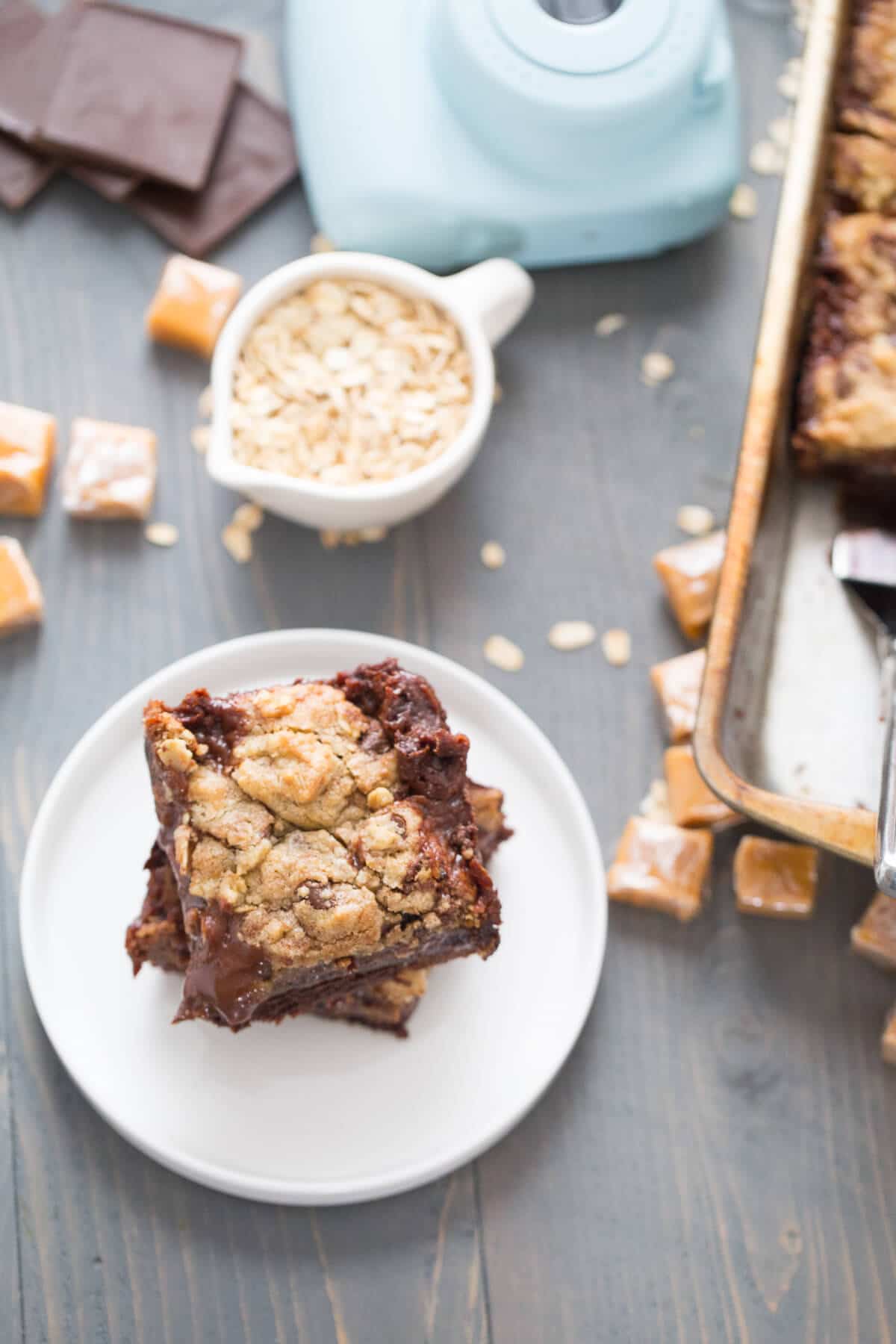 More Brownies!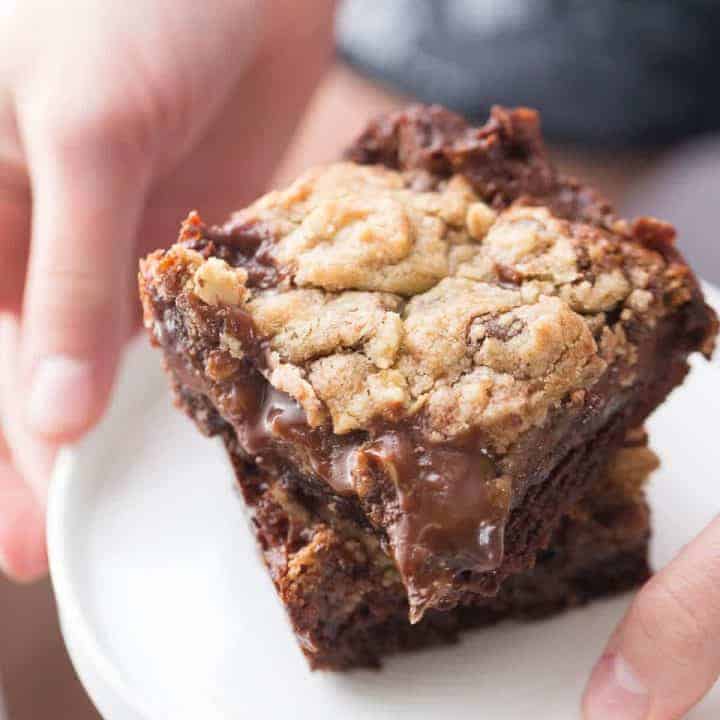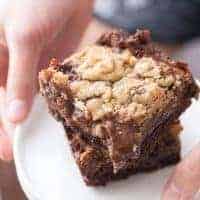 Chocolate Caramel Brookie Bars
Rich chocolate brownies are topped with a smooth chocolate caramel layer then topped with chocolate chip cookies!
Ingredients
1 18.4 oz box Pillsbury Chocolate Fudge Brownie Mix (9 x 13 inch size)
1 11oz bag of caramels, unwrapped
⅓ cup heavy cream
2 oz chopped bittersweet chocolate
1 17.5 oz box Pillsbury Purely Simple Chocolate Chip Cookie Mix
¼ cup oats
Instructions
Preheat oven to 350. Prepare brownies according to package directions, pour brownie batter into a 9 x 13 inch pan and bake according the package directions. Remove the browneis and allow them to cool slightly. Increase the oven temperature to 375.
Meanwhile, combine caramels and heavy in cream in saucepan. Continue to stir until mixture is creamy and caramels have melted. Stir in chopped chocolate; stir until combined. Drizzle mixture over the brownies.
In a seperate bowl, prepare the cookie mix according to package directions; stirring in the oats. Crumble the cookie mixture over the caramel layer, pressing slightly. Bake brownies for an additional 20 minutes or util cookie layer has set and is lightly golden.
Nutrition Information
Amount Per Serving
Calories

228
Total Fat

10g
Saturated Fat

3g
Cholesterol

5mg
Sodium

125mg
Fiber

0g
Sugar

12g
Protein

2g