Broccoli Alfredo tastes delicious and creamy, but is a little lighter than most Alfredo recipes!   This recipe is easy and filling too!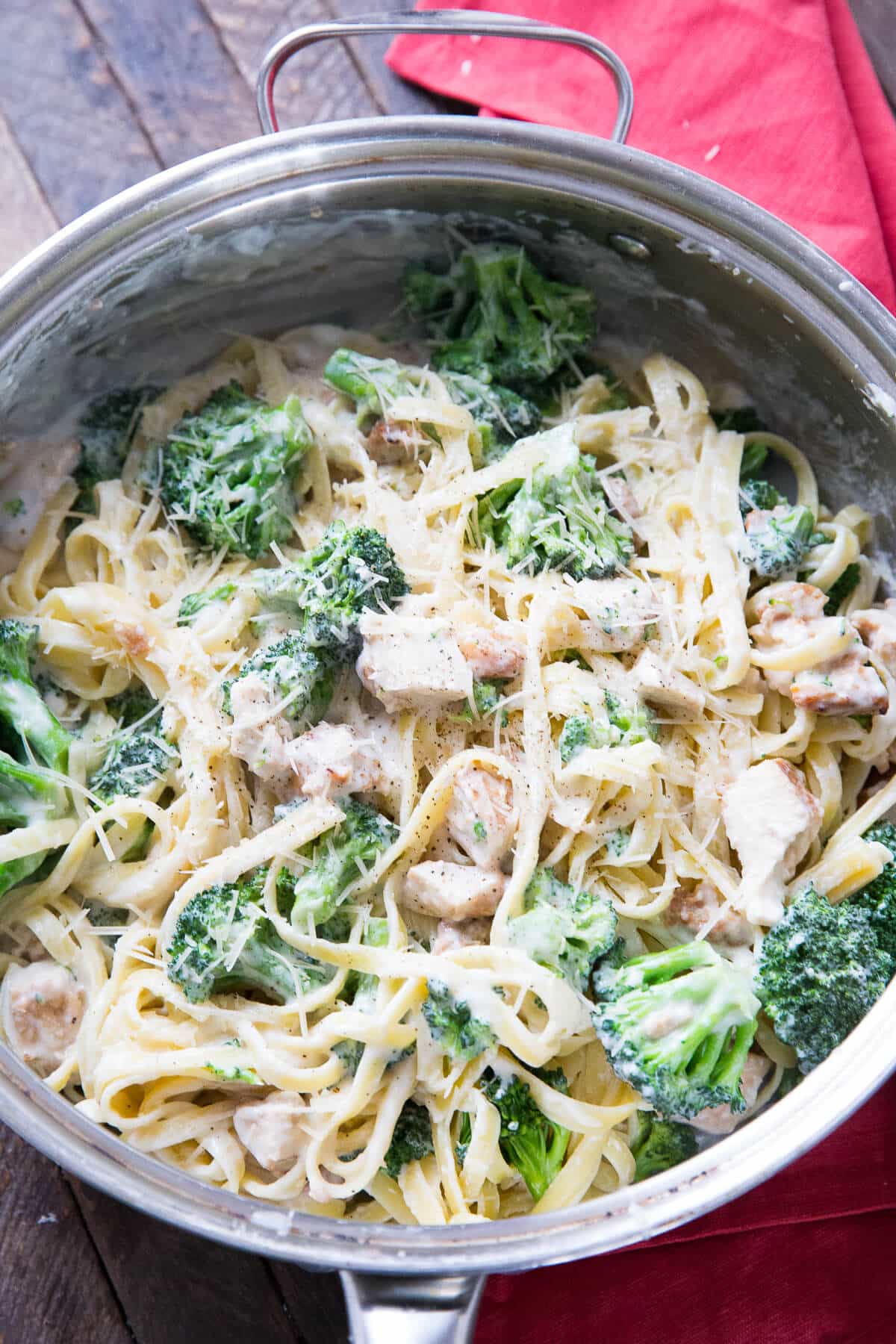 My youngest's only worry each day is how to occupy her time.  Sometimes she plays with her friends all day and some days you can find her with her chin resting on the palm of her hands in total boredom.  I know when she is bored there is a level of expectation that I am going to provide entertainment for her.  Sometimes I jump in and offer to play games with her, but most of the time, I leave her to deal with being bored.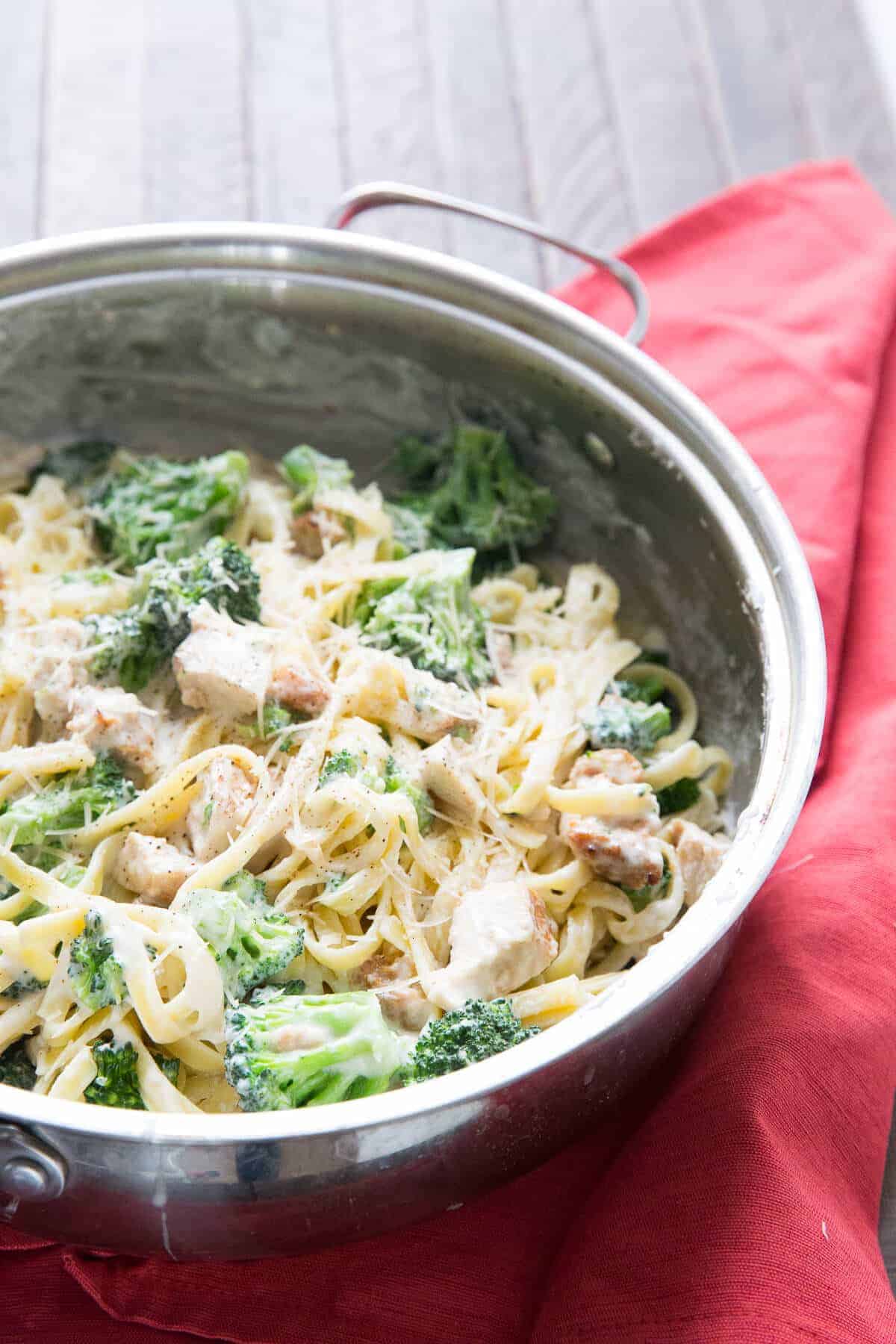 She sees no enjoyment in being bored.  It is painful to her. But my adult eyes see boredom as a gift.  She should accept it,  relish it, and luxuriate in her boredom.  She is eight years-old.  Before long she'll be studying or working; trying hard to make it as an adult where boredom becomes a rarity.  Before long she'll have to worry about bills, jobs, and family as well as a house and a car.  She'll worry about things like bone density and cholesterol and all the other fun things that come with age.  So I tell her just to be bored.  It's precious.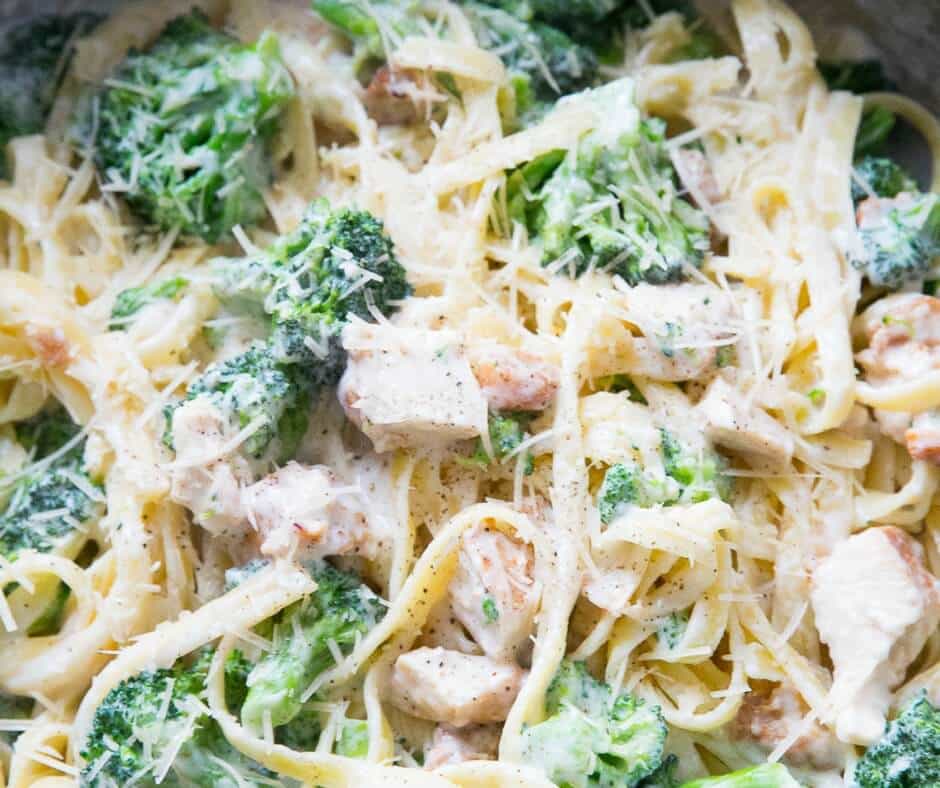 My family loves  a good Alfredo like this easy  Fettuccine Alfredo with Lemon and Artichokes or the Buffalo Chicken Alfredo. In order to feed my family healthy food (I get to worry about that since I'm an adult), I created a lighter Alfredo recipe that also tastes great!  This recipe has a little of everything; protein, veggies, and dairy.  To keep the sauce light but creamy I used 1 % milk as well as Neufchatel cheese. A little Parmesan adds depth and nutty flavor that is a must with a cream sauce.  To streamline my efforts, I used a rotisserie chicken from my Kroger Deli.  This broccoli Alfredo tastes rich and decadent which will please both kids AND adults!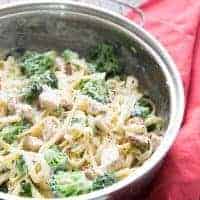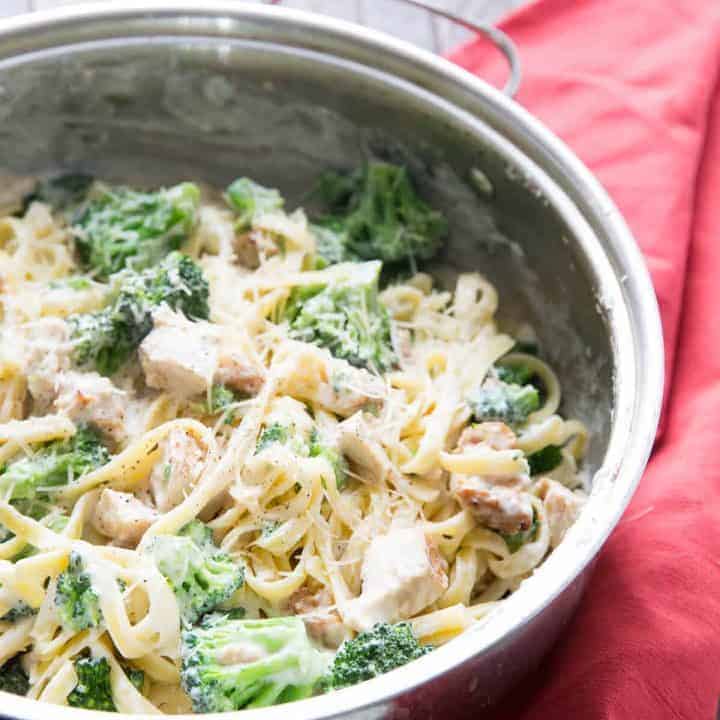 Chicken and Broccoli Alfredo
Ingredients
1 lb fettuccine pasta
2 cups chopped broccoli
2 tablespoons butter
2 tablespoons flour
1 cups 1 % milk
2 tablespoon Neufchatel cheese (or half fat cream cheese)
1/2 cup shredded Parmesan cheese
salt and pepper taste
1 1/2 cups shredded chicken
Instructions
Bring water to boil in a deep stock pot or deep skillet and cook pasta according to package directions.  Add chopped broccoli during the last 5 minutes of cooking.  Remove and drain; set aside.
Place the pot or the skillet back on the heat and melt the butter.  Stir in flour with a whisk and continue to cook flour mixture until lightly toasted.  Slowly pour in the milk, whisking until no lumps remain.  Reduce heat and allow milk to simmer without boiling.  Whisk in the cheeses  whisking constantly. Season with salt and pepper. Allow mixture to thicken for 2-3 minutes.  
Stir the pasta into the sauce along with the chicken.  Serve immediately.  
Notes
I was able to use all Kroger brand products for this recipe.  I found the store brand to be just as creamy and thick as any name brand.
Nutrition Information
Amount Per Serving
Calories

475
Total Fat

14g
Saturated Fat

6g
Cholesterol

48mg
Sodium

474mg
Fiber

3g
Sugar

5g
Protein

23g
More recipes:
Chicken and Broccoli Macaroni and Cheese
Healthy Tetrazzini with Chicken and Broccoli

SaveSave
SaveSaveSaveSave
SaveSaveSaveSaveSaveSaveSaveSaveSaveSave