Baked Chicken and Orzo are tossed with mushrooms then slowly baked for a flavorful dinner your family will love!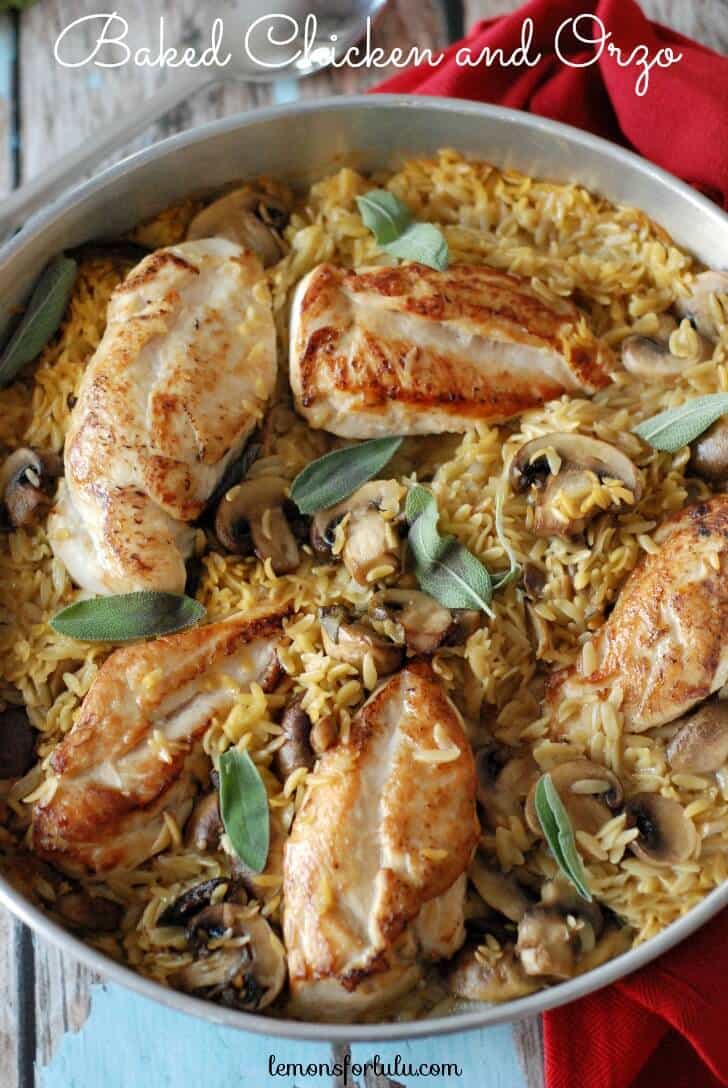 I used to run until I got injured.  Ha! I love saying that.  It makes me sound like an athlete.  The reality is I am not an athlete.  In fact, I might be a bit out of shape.  Which is what prompted me to get the 0-5k app on my phone.  I really like the idea of running for fitness.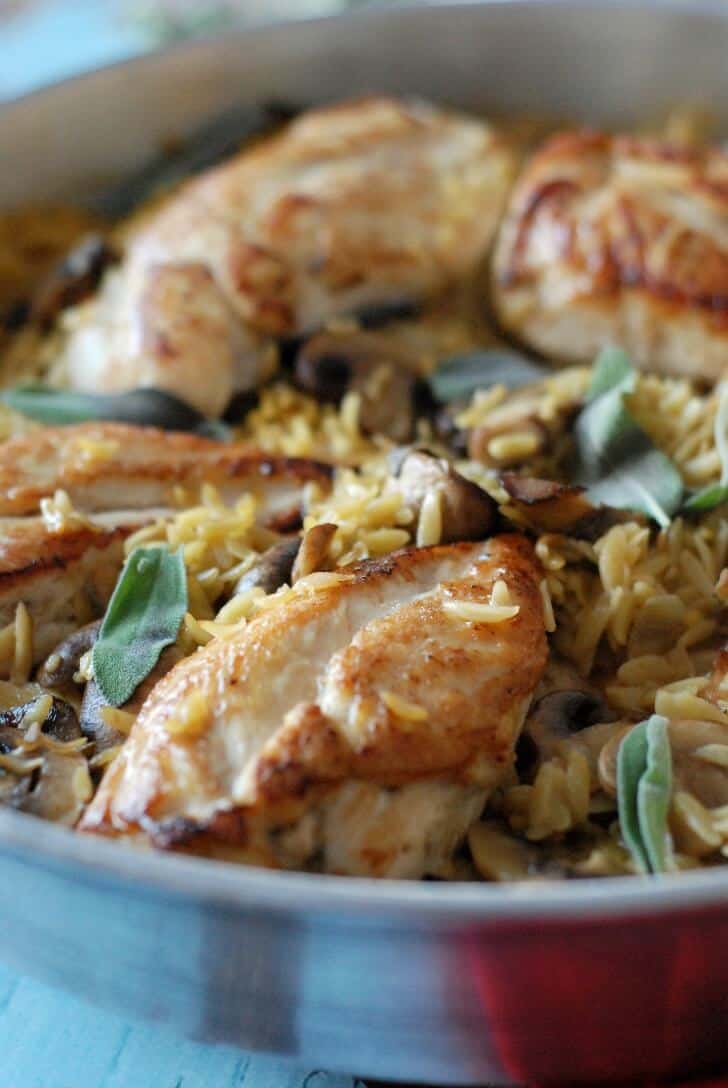 My first day running with my new app was fabulous.  I had a great stride and my breathing was perfect.  It was absolutely invigorating, I felt like I could run forever!  Which is why I was eager to hop onto the treadmill for day 2!  But day 2 wasn't as successful.  It started out promising enough, I had a great pace and felt strong.  Halfway through my run, my right calf muscle seized up and all I felt was a crippling pain.  It hurt too much to even walk let alone continue running.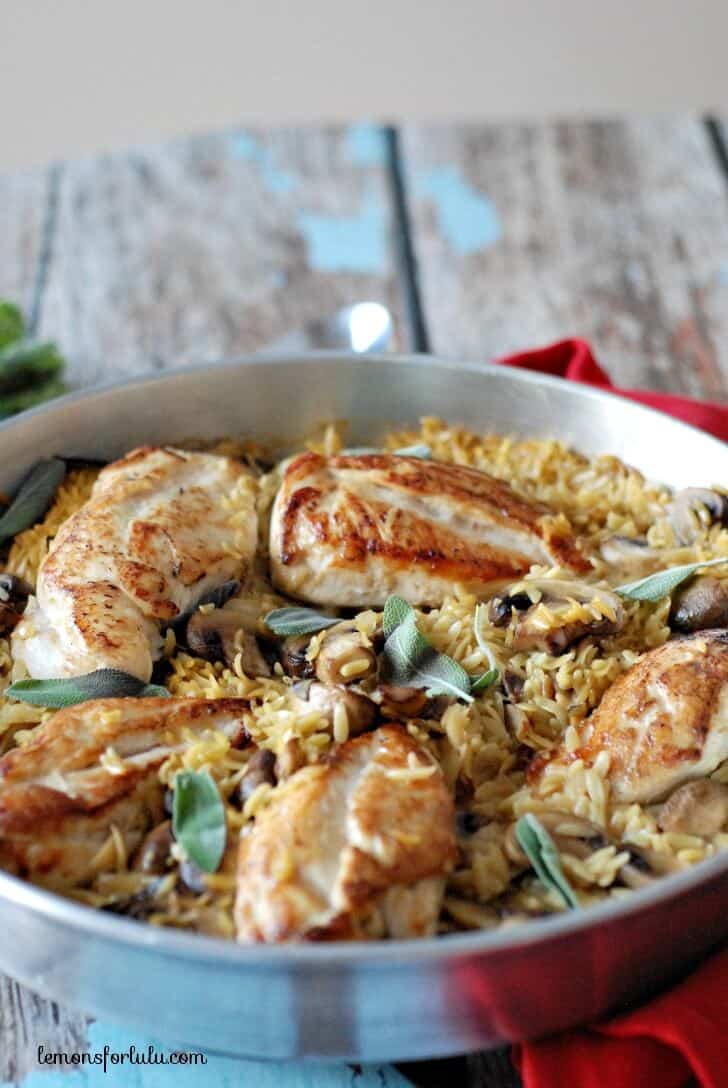 I limped out of the gym feeling so out of shape and quite disappointed that I didn't get to finish my run.  I walked into my home and collapsed in front of my husband.  I told him my tale of how I injured myself during my run.  Then I told my sister, my friend and then my neighbor; embellishing the tale just a bit each time.  I was either running faster, harder or farther.  It wasn't long before I started believing my own fib.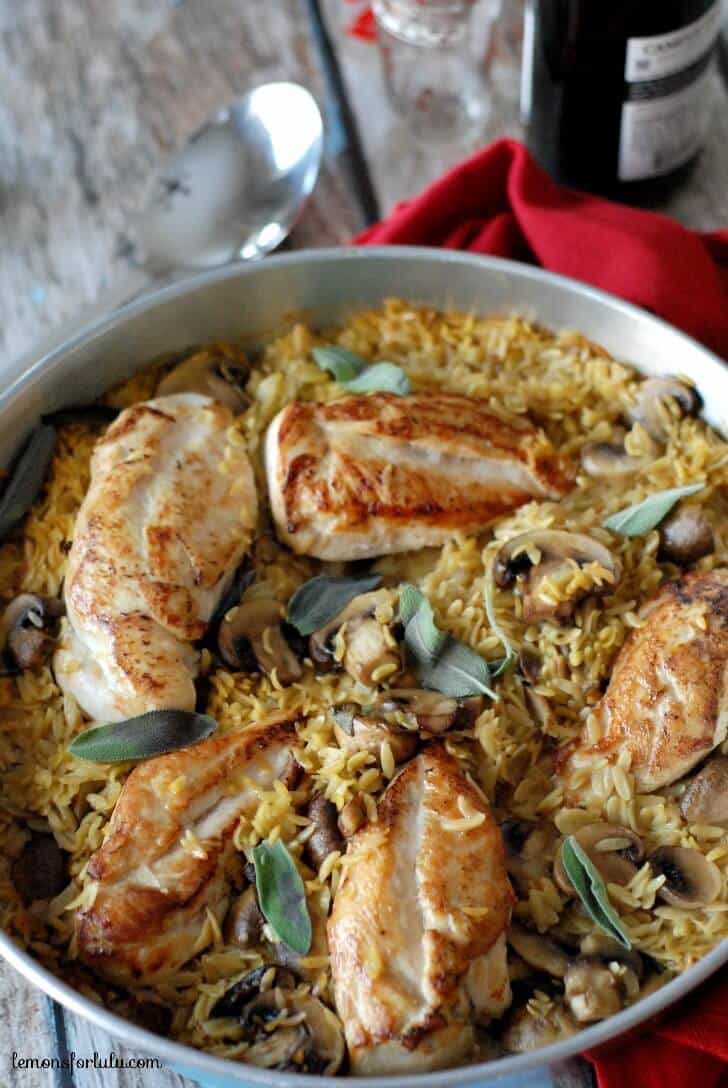 It's been a week and I haven't been running since.  My calf still hurts.  I've convinced myself the problem was I had the wrong type of shoes.  So I'm waiting to run until I get myself some new ones.  I wouldn't want to re-injure myself now would I?  When I do get shoes, I may need to break them in before I run again.  It could be weeks before I'm back at it.  That's  just the way it is when you are an athlete like me.
Running vs. baked chicken
I may not be able to run, but I sure can eat!  My favorite kind of pasta orzo, especially when it's baked.  The pasta gets this perfect crust on the top but remains soft and tender underneath.  The baked chicken breasts, the broth, the sage and the mushrooms add so much flavor to the plump pasta.  It's rather irresistible if I do say so myself.  This baked chicken recipe is comfort food at it's best!
EAT MORE CHICKEN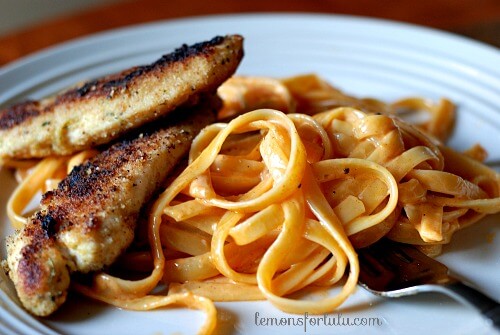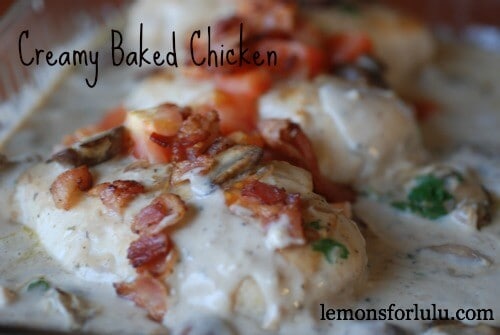 NEVER MISS A RECIPE! SUBSCRIBE TO MY EMAIL TODAY!
FOLLOW ME:
FACEBOOK | TWITTER| GOOGLE +| BLOGLOVIN | INSTAGRAM
Ingredients
1

stick butter, divided

6

chicken breasts

1/2

teaspoon salt

1/4

teaspoon pepper

1

shallot, chopped

2

cloves garlic, minced

1

lb mushrooms, sliced,

1

tablespoon fresh sage, chopped

1 16

oz package orzo

32

oz chicken broth
Instructions
Preheat oven to 375. In large skillet, melt 2 tablespoons of butter. Season chicken breast and add to butter in batches adding another 2 tablespoons in between. Brown chicken for 3 minutes, turn and brown the second side for 1 minute. Remove to a plate and keep warm.
In a large stockpot, melt ¼ cup butter. Add shallots and garlic to butter, stirring constantly for 1 minute. Add mushrooms and sage. Cook until the mushrooms just begin to soften. Add orzo. Stir and cook until orzo is lightly toasted and fragrant.
Pour orzo into a 13 x 9 baking dish. Top with chicken breast. Pour chicken stock over orzo and chicken. Bake for 45-50 minutes or until chicken reaches 165 degrees and liquid has been absorbed.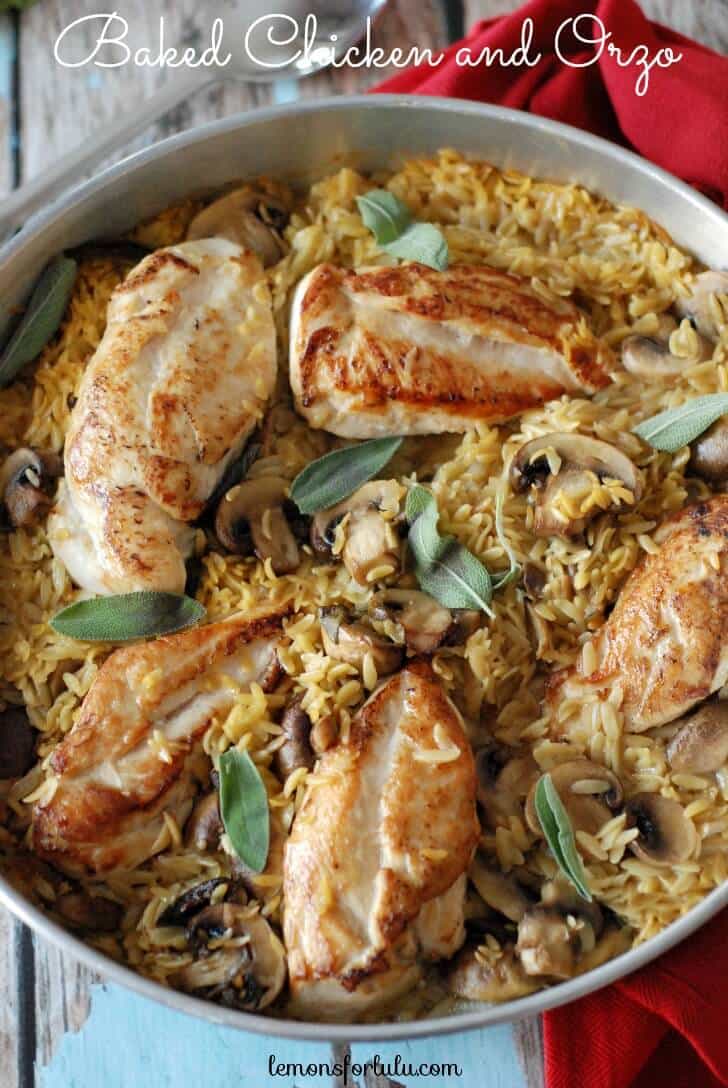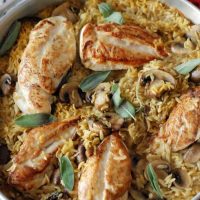 More Baked Chicken Recipes:
Baked Chicken Breast – Baked By Rachel
Baked Chicken Breast – Yellow Bliss Road
Classic Baked Chicken – Simply Recipes