A frosty treat just for adults!
This milkshake has a healthy dose of Bailey's Irish Cream
mixed with chocolate ice cream and frozen coffee ice cubes for a mocha flavor!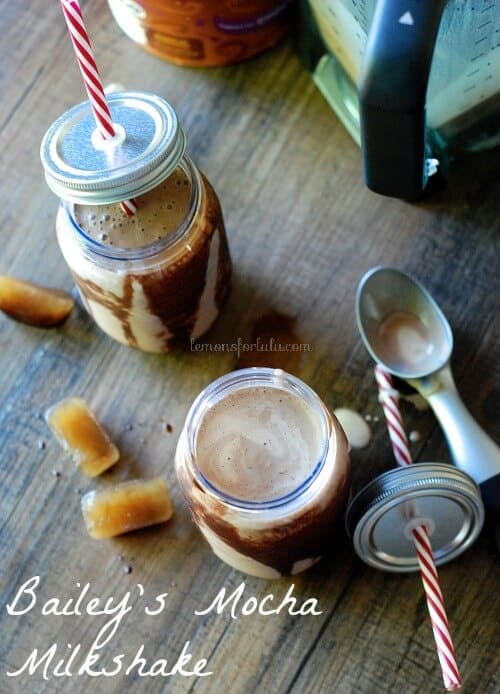 I love coming up with fun food ideas for my family, primarily my kids. We've made fruit cups in wonton wrappers, kid-pleasing granola bars, waffle sandwiches and even chili dogs. For Halloween night, I try to come up with a festive dinner such as spaghetti for brains and finger shaped bread sticks. We have special meals and desserts for birthdays, and heart-shaped food for Valentine's Day. I serve green on St. Patty's day and Mexican for Cinco De Mayo. I'm a nerd, what can I say? But I love doing these things for the kids, it's fun for all of us and I know I'm creating special memories.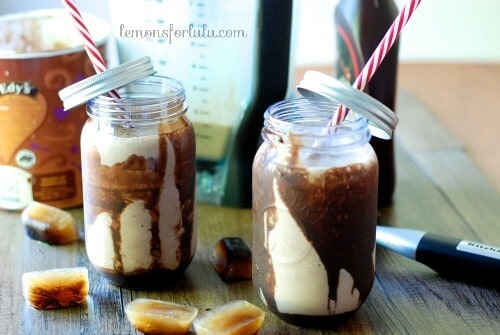 But sometimes, I want to make food just for me. Often, I'm the forgotten one. I constantly sacrifice my tastes for the tastes of those around me. Part of being a mom I guess.
Today, I indulged MYSELF! I made myself a milkshake. I received this nifty Ninja Mega Kitchen System to try out AND one to giveaway! And so far I've made countless amounts of breakfast smoothies with the individual cups. This blender is amazing, seriously, it laughs in the face of all the frozen fruit I throw in! And I've made a spectacular Muffaletta dip (stay tuned for that recipe) in the food processor, but today I used the full size blender for a creamy, spiked, mocha afternoon pick me up!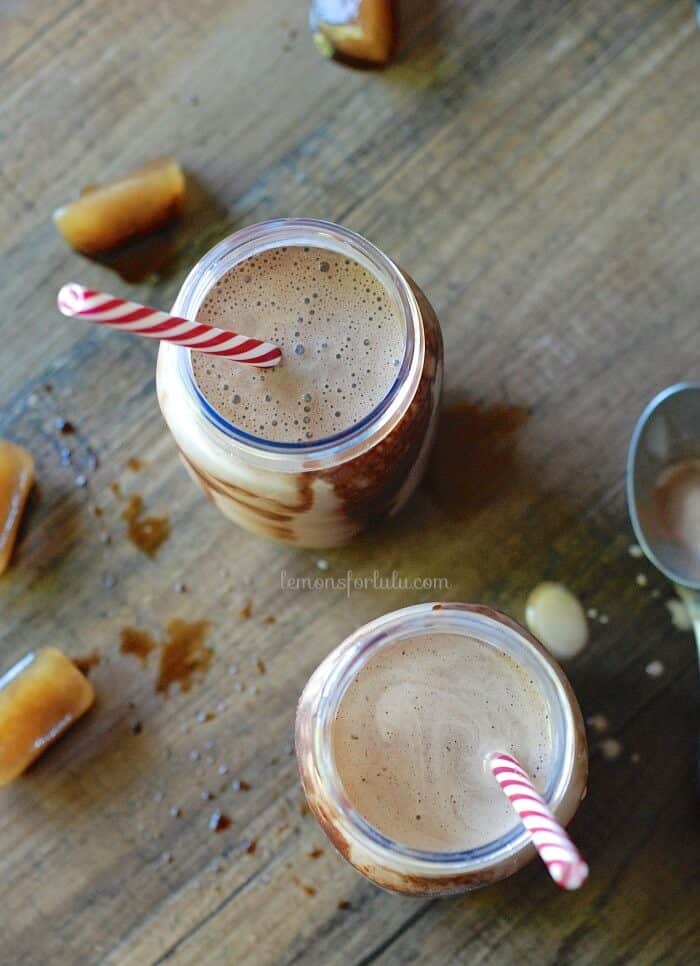 A few days ago, I froze left over coffee in ice-cube trays. I threw a dozen of those into this mega blender along with chocolate ice cream and a sizable amount of Bailey's Irish Cream. Yes, this was 2:00 in the afternoon on a Thursday, but mamma needed it! Don't judge me. We all have our moments of weakness. I was feeling rather fancy, so I swirled chocolate syrup around in my cup. I hungrily watched those powerful whirling blades crush the ice cubes and fold them into the frothy ice cream. I was absolutely giddy with anticipation! The coffee ice cubes really made this milkshake. Cool, caffeinated, boozy and chocolatey. It was perfect.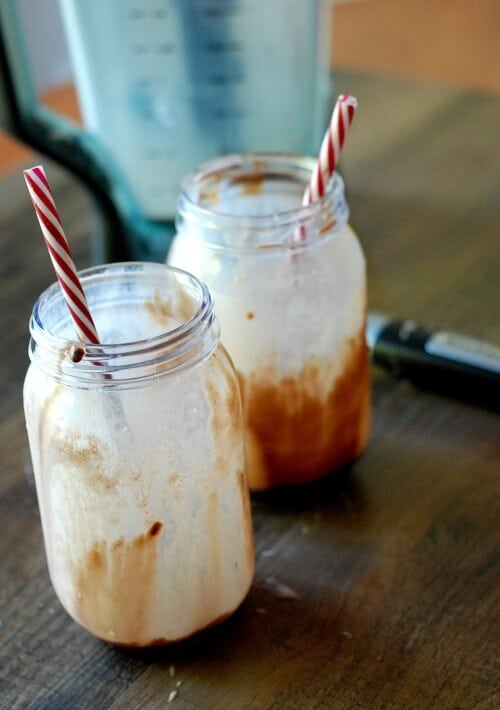 I noticed a problem as soon as the Ninja handily blended my iced delight-I had made enough for two. Perhaps, in my subconscious, I made too much intentionally. Perhaps I just wasn't paying attention and the extra ingredients just slipped in??? I can't really say. All I know is I couldn't leave the extra portion now could I? That would be wasteful.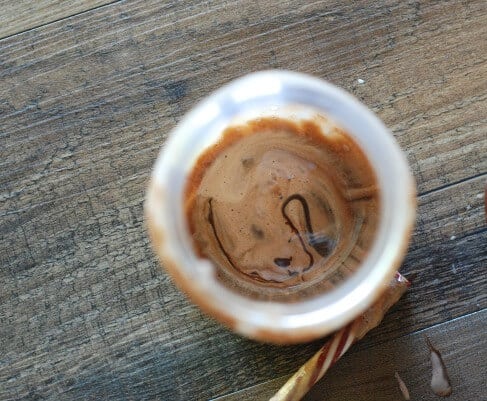 Good to the last drop!
NEVER MISS A RECIPE! SUBSCRIBE TODAY!
FOLLOW ME:
FACEBOOK | RSS | TWITTER | GOOGLE +| BLOGLOVIN | INSTAGRAM
SEE THIS ON MY PINTEREST BOARD:
Want to win this?
I'll be sharing this with these parties as well as too: