All the flavors of Tiramisu in little sandwich cookies!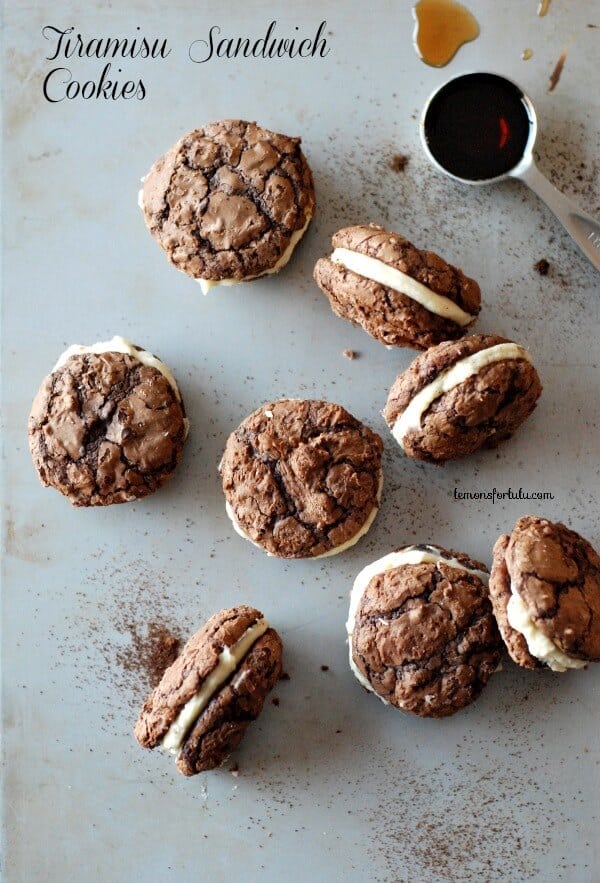 I was a bit disappointed when the beginning of December came around and we didn't have a Christmas tree.  It was that late Thanksgiving that threw everything off.  It's not as though I HAVE to have our tree up by the beginning of December, it's just that if you're going to go through all that work to put it up, you want to enjoy it for as long as possible.
Each year we get a live tree.  I make our family drive the 40 minutes (one way) to a quaint tree farm out in the country.  In my mind, the whole experience is way more merry than the reality.  It's like childbirth, immediately afterwards you proclaim you'll never do that again, but then you promptly forget how awful the whole thing was and you find yourself going through it once more!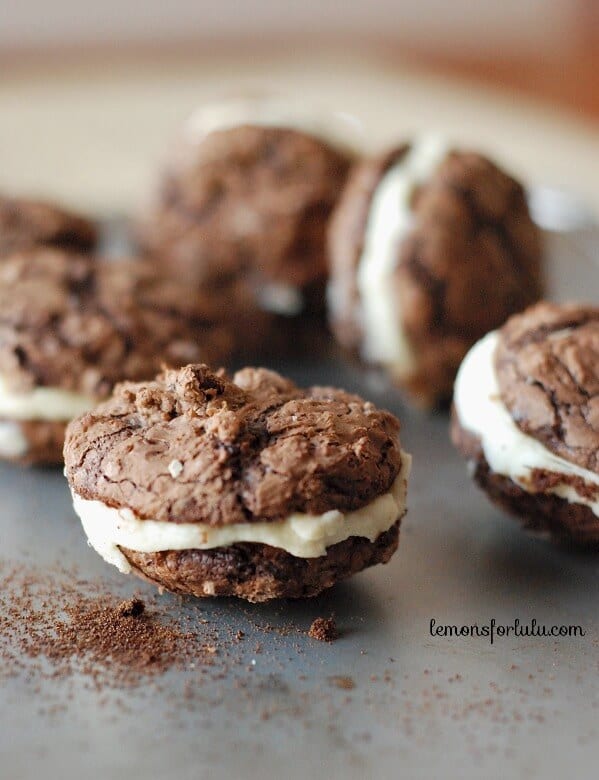 It's not truly the nightmare I'm making it out to be.  It's just that the five us can rarely agree upon the perfect tree.  The whole indecision frustrates my husband who never wanted to cut down a tree in the first place!  I have one eye on him and his deteriorating disposition and one eye on the kids frolicking in the mud.   Finally my husband decides upon the tree closest to him, hacks away at it and drags it to the car, where he'll spend a good 20 minutes securing it to the top while we all stand around and watch.
My husband was much happier this year.  We had ice and snow the beginning of December.  Although I love the idea of cutting down a tree, there was no way I was going to brave any sort of element just for an evergreen!  We resorted to a nursery 5 minutes from home.  It was the same experience, but it was quick and easy.  Our tree was up and decorated within an hour.  My husband's grinning face and shining eyes were priceless.  When all was said and done, his happiness mattered more than a freshly cut tree.  I'm sure next year, when talk turns to cutting down a Christmas tree, he will produce this post and remind me that I said his happiness should come first.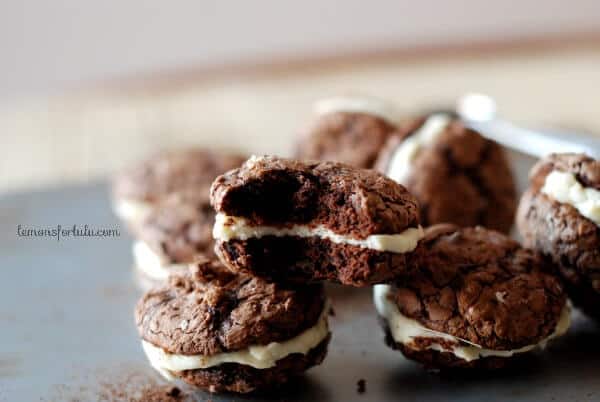 Since we no longer had to devote an entire day to procuring the perfect tree, I found myself with extra time to bake.   I love Tiramisu.  I usually make it for our Christmas dessert.  Since I was turning all sorts of traditional desserts on their heads (like turning Buckeyes into cookies), I turned Tiramisu into sandwich cookies.  Two chocolate, espresso flavored cookies surround a slightly sweet mascarpone filling boozed up with a little Kahlua liqueur.  Addictive?  Yes.  I suppose nothing beats traditional Tiramisu, but then again, I thought nothing would beat cutting down your own Christmas tree.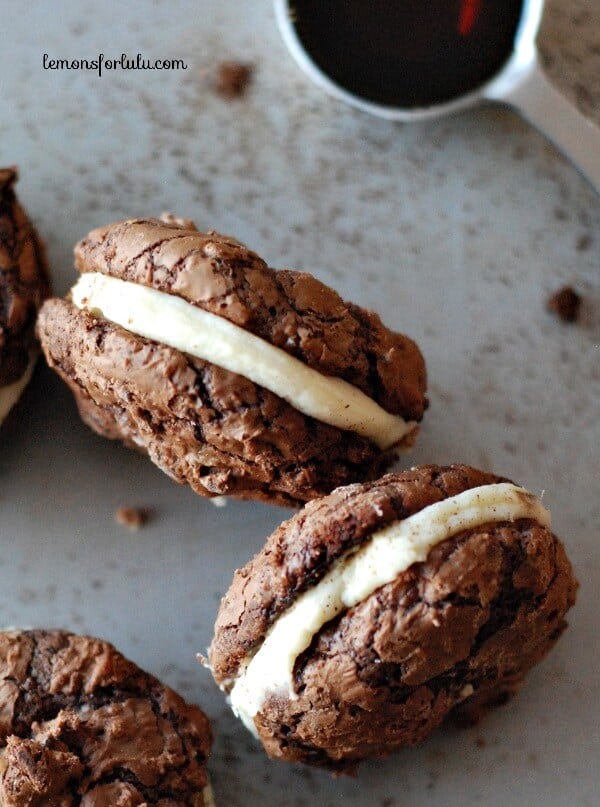 MORE "PICK ME UP" :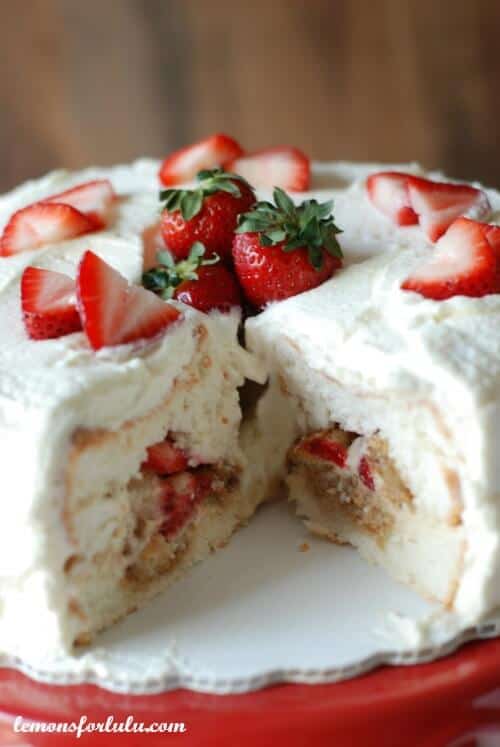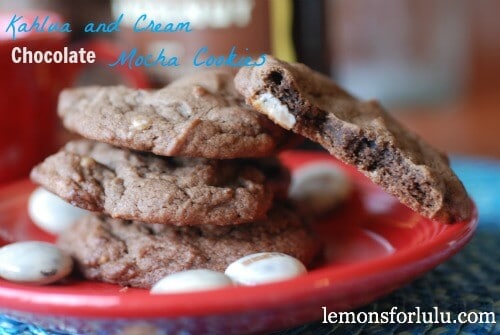 NEVER MISS A RECIPE! SUBSCRIBE TO MY EMAIL TODAY!
FOLLOW ME:
FACEBOOK | TWITTER| GOOGLE +| BLOGLOVIN | INSTAGRAM
Tiramisu Sandwich Cookies
Ingredients
5

ounces semi sweet chocolate, chopped

2

ounces unsweetened chocolate, chopped

2

tablespoons butter

1/4

cup flour

1/4

teaspoon baking powder

1/4

teaspoon salt

1/4

teaspoon espresso powder

2

eggs

2/3

cup sugar

1

teaspoon vanilla

3/4

cup mini chocolate chips

8

ounces mascarpone cheese, softened

2

ounces cream cheese, softened

1/4

cup powdered sugar

1/2

teaspoon vanilla

2

tablespoons Kahlua Liqueur
Instructions
In a small saucepan, combine chocolate and butter. Heat over low heat until both have melted. Stir until smooth and set aside.
In a small bowl, combine flour. Baking powder, salt and espresso powder. Set aside.
In a mixing bowl, beat together eggs, sugar and vanilla until mixture begins to thicken. Stir in cooled chocolate mixture followed by flour mixture. Beat until combined. Fold in chocolate chips. Let batter stand for 10 minutes in order to thicken up.
Preheat oven to 375. Drop dough by tablespoon full about onto a lined baking sheet, keeping each cookie about 2 inches apart. Bake for 8 minutes or until edges are set and cookies are slightly cracked. Let cool for 1 minute before removing to a cooling rack.
For the filling:
Beat together mascarpone and cream cheese. Add in powdered sugar, vanilla and liqueur. Spread a healthy tablespoon of filling on the flat side of one cookie, top with another cookie. Makes 12 sandwich cookies. Store assembled cookies in an airtight container.
Recipe adapted from Better Homes and Gardens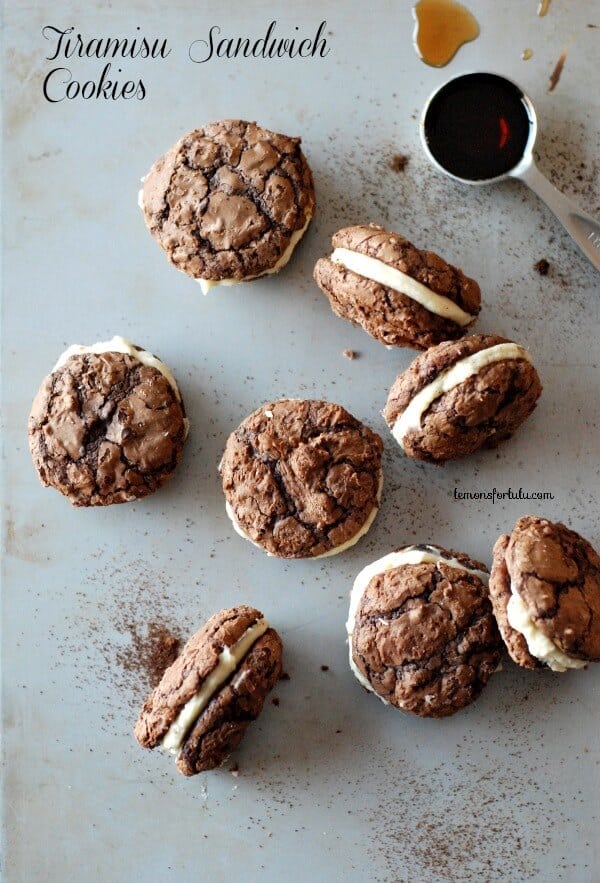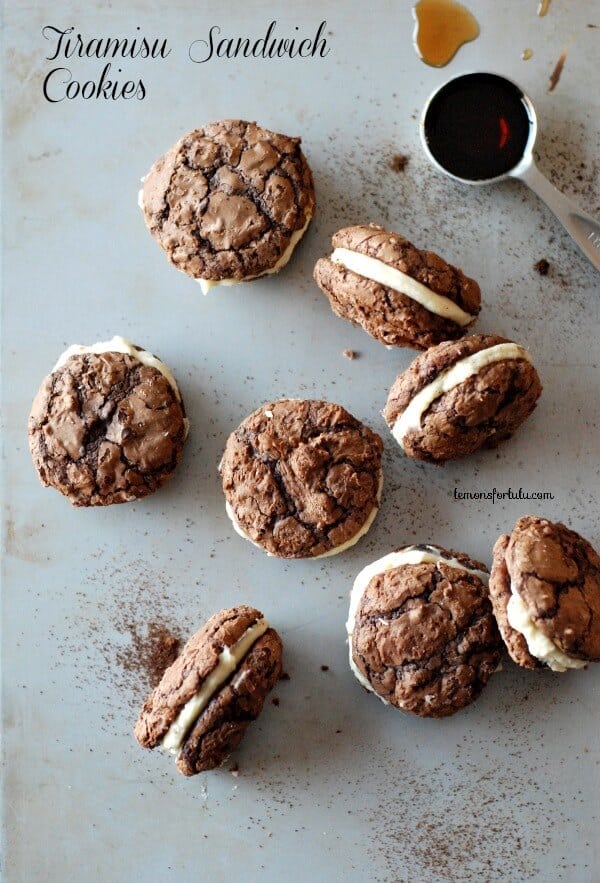 SEE THIS ON MY PINTEREST BOARD!
Follow Tanya Schroeder @lemonsforlulu.com's board Better with Booze? on Pinterest.
I may be linking this up to these parties and to