Hello everyone! It's Friday once again! For me this means baseball tournament time. My son won his first game now we are on to two more. It's funny, by this time in the season us parents are a mix of wanting our kids to win and wanting them to loose! We want them to win because they've worked so hard but it IS mid July and we'd all sort of like our summer back!
We have a good looking meal plan for you this week! Happy eating!
MONDAY
Lemon Glazed Swordfish Skeweres over Rice – A Family Feast- I  love how fresh these skewers are! A great way to add fish into my diet!
TUESDAY
 Basil Spaghetti with Cheese Broiled Tomatoes-Noble Pig– I love simple dishes with LOTS of flavor!
WEDNESDAY
Tzatziki Chicken Salad – Vintage Mixer. It's the middle of the week, lets take it easy and chill!
THURSDAY
Pickle Chicken with Garlic Fries and Spicy Pickle Dip – Sugar Dish Me– As a lover of pickle juice, I cannot tell you how excited this dish makes me!!
FRIDAY
Philly Cheesetsteak Sloppy Joes-Bakerette-It's time to dig in a get a little messy!
SATURDAY
Ratatouille Pizza – Nutmeg Nanny– Our pizza night gets a much needed facelift!
SUNDAY
Jalapeno Turkey Burger – Lemons for Lulu – Get the grill fired up, lets chow down on burgers!
DESSERT!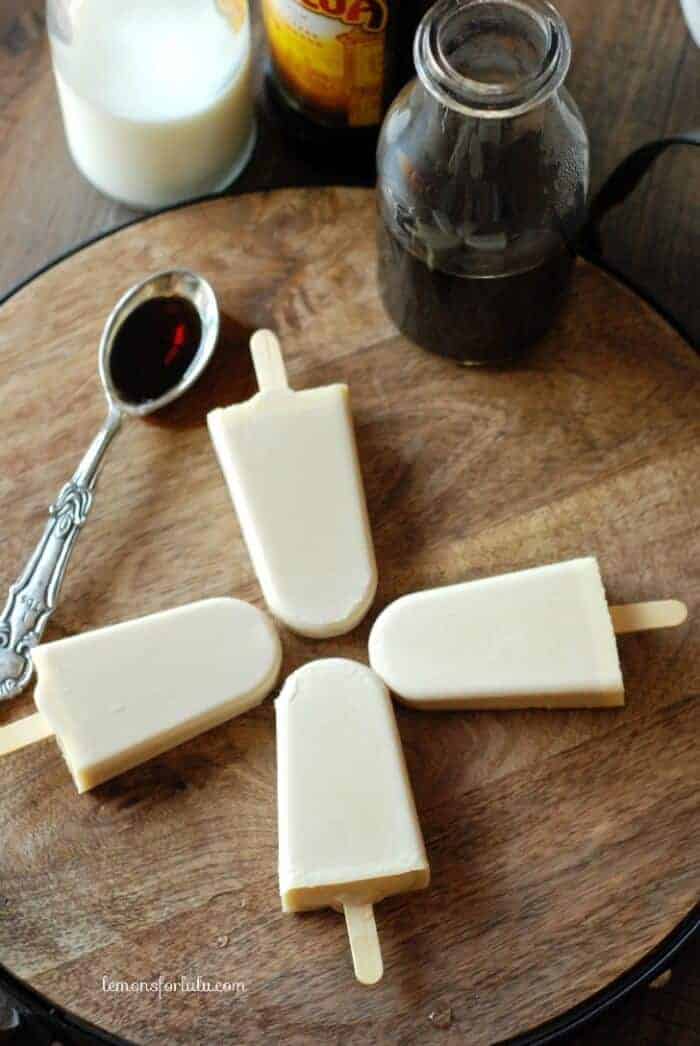 Kahlúa Cafe Con Leche Pudding Pops- Lemons for Lulu-Adults desserve frozen treats too!
Click here for more Meal Plan ideas!
Don't forget you can save each of these recipes to your personal recipe box , create your own meal plan, or add ingredients for each recipe to your shopping list! Just use the "Save Recipe" on all my recipes!
BE SURE TO VISIT US ON PINTEREST!
Follow Sugar Dish Me's board Yum on Pinterest.

SUGAR DISH ME
Follow Tanya Schroeder @lemonsforlulu.com's board I"ll Melt For You on Pinterest.

LEMONS FOR LULU