Lots of smoky flavor and melted cheese in this moist, Jalapeño Burger!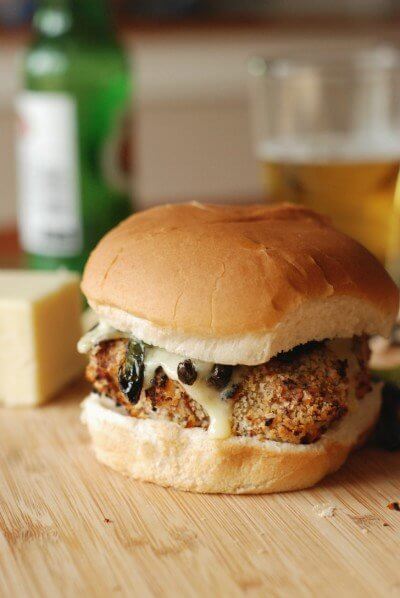 It finally happened; our grill bit the dust.  We came home from vacation a couple of weeks ago and found the bottom had literally fallen out of our grill.  My husband cleaned up the mess while I did carthweels around him.  It was a good grill, it was just very, very old.  It hadn't certainly seen better (cleaner) days.   I'm so happy to have purchased a new grill.   I love how pristine it looks.  It's beautiful!  Having a grill means I'll be cooking outside. Which in turn means my kitchen will stay clean!  I'm giving a big fist pump for shiny stove tops and gleaming ovens!   I don't stop there however.   I like to give our cook out a "picnic feel".  We eat on paper plates, use plastic cups, sometimes we even use plastic forks.  And if I'm really lucky, I will produce condiment packets of old take out meals.  If I'm going for a clean kitchen, I may as well keep dishes out of the sink.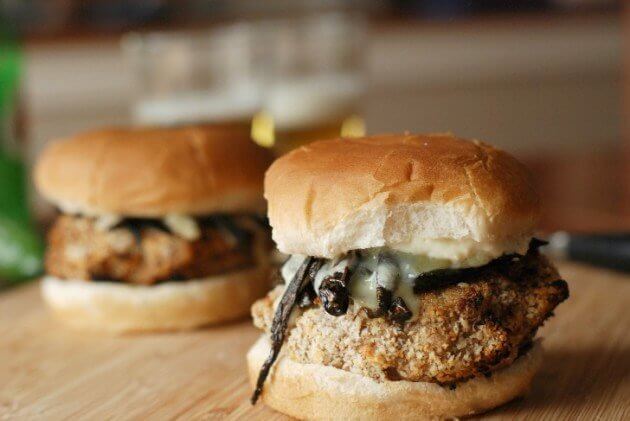 The kids think it eating picnic style a blast.  I mean really, the food tastes the same on a paper plate as it does on a glass plate.   This leaves me on easy street with the exception of one major detail.  I'm still doing all the cooking.  I hear all these stories of husbands shoe love to grill and take over come warm weather months.  I look at my own husband and think "there was be something wrong with him".  Why doesn't HE like to "man" the grill?  Isn't that what guys do?  That's what all the Father's Day gifts want you to believe.  My husband will do the work if I ask him to,  he just never takes the initiative.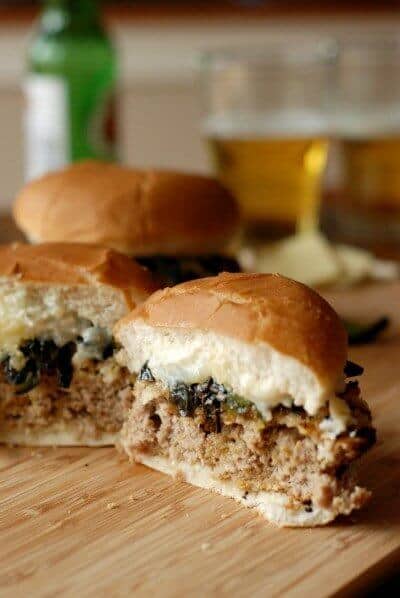 I guess we all have our strong suits.  I cook (or grill) and he eats.  We do compliment each other in that regard.  I actually came up with these Jalapeño Burgers just for him.  At our favorite burger joint, he always gets the one burger with lots of jalapeños and green chilies.  I changed mine up and made it a little leaner with the ground turkey.  Since I love poblanos and jalapeños,  I caramelized them to place on top of my turkey burger along with some spicy pepper jack cheese.  This is my favorite way to make turkey burgers.  They stay moist and incredibly flavorful.  The peppers add smokiness .   I added extra toppings to my burger.  Being the griller has its privileges!
 BE SURE TO SEE THIS RECIPE AND MY OTHER SANDWICHES ON FOOD FANATIC!