A coffee house favorite in an easy chocolate muffin!
In high school, you could find my girlfriends and I hanging out on Friday nights at the coffee houses located around the University of Cincinnati campus. We thought we were so cool. We'd order the fanciest, overpriced coffee drinks possible and if we were able to get one with a shot of Kahlua, well then, we really thought we were something.
We would maturely sip our coffee's in the dimly lit cafe with trendy jazz music playing in the background and pretend to be philosophizing about poetry or politics. In actuality we were discussing who was going with whom to the prom and what they were going to wear. We were such posers.
Back then, I had few expenses so I totally could afford to spend money on several mugs of fancy coffee. As I grew older, so did my number of expenses. And now, I'm just too darn cheap to spend money at coffee houses! This is why I indulge in several bottles of flavored coffee creamer. I can imagine myself drinking an Irish Coffee without actually paying for an Irish Coffee!
Recently I discovered that baking with coffee creamer yields some rather mouth-watering results! I've made donuts, and french toast and today I made muffins. Actually, I made chocolate muffins that remind me of one of my favorite coffee drinks; caramel macchiato! These chocolate muffins have caramel bits and are made with International Delight Caramel Macchiato flavored creamer. Just like any respectable coffee shop, I drizzled caramel over my muffins. It worked. The perfect macchiato replacement! They are absolutely delectable. All I need is a little Miles Davis and I'll feel like I'm back at my favorite old coffee-house.
Me and my muffins have to go philosophize poetry and politics. Why don't you grab some coffee, some creamer, a caramel macchiato chocolate muffin and come join me.
Interntational Delight may have a new look, but the flavor and the quality are all the same!
Join the International Community at internationaldelight.com!
MUFFIN MADNESS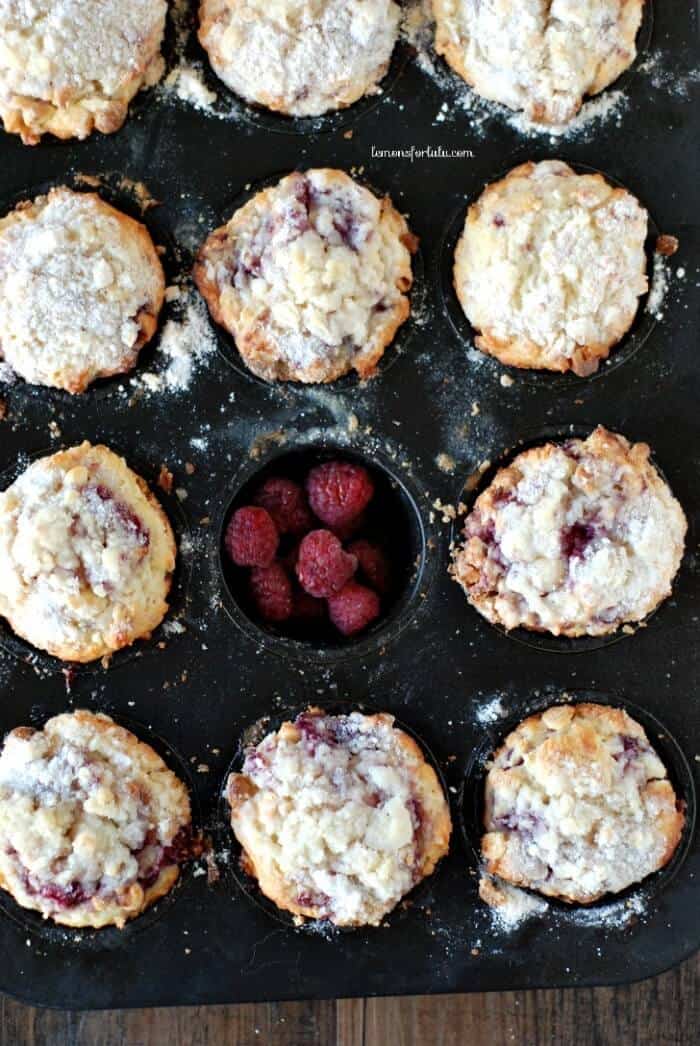 Caramel Macchiato Chocolate Muffins
A coffee house favorite in an easy chocolate muffin!
Ingredients
2 cups flour
1 cup sugar
1/2 cup cocoa powder
1 teaspoon baking soda
1 cup chocolate chips
1 egg
1 cup plain Greek yogurt
1/2 cup International Delight Caramel Macchiato Coffee Creamer
1/2 cup vegetable oil
1 teaspoon vanilla
1/2 cup caramel bits or chopped caramels
1/2 cup caramel ice cream topping
Instructions
Preheat oven to 350. Line two muffin pans with cupcakes wrappers.
In a bowl, combine flour, sugar, cocoa powder and baking soda. Stir in chocolate chips.
In a separate bowl, whisk together egg and yogurt. Stir in creamer, oil and vanilla. Add wet ingredients to dry ingredients. Stir just until moistened. Add caramel bits.
Spoon batter into muffins cups and fill about 2/3 full. Bake for 15 minutes or until a toothpick inserted comes out clean. Let stand for 5 minutes before removing to a cooling rack.
When muffins have cooled, drizzle with caramel topping if desired.
Nutrition Information
Yield

24
Serving Size

1 muffin
Amount Per Serving
Calories

196
Total Fat

7g
Saturated Fat

2g
Trans Fat

0g
Unsaturated Fat

5g
Cholesterol

9mg
Sodium

110mg
Carbohydrates

31g
Fiber

1g
Sugar

21g
Protein

3g
SEE THIS ON MY PINTEREST BOARD!
This is a sponsored conversation written by me on behalf of International Delight. The opinions and text are all mine.